Everything You Need to Know About Reclaimed Teak Flooring
In today's world of interior design, more homeowners are building and remodeling their properties to feature beautiful indoor/outdoor use areas. For decades the sliding glass door has been the barrier separating guests at birthday parties and summertime BBQ's, keeping the interior of the structure one dimensional.
Adventuresome architects and designers have looked toward the tropical destinations of Hawaii, Bali and Fiji for inspiration as they create gorgeous open floor plans that beautify the home, creating inviting and useful areas that challenge the outdoor/indoor paradigm. Nothing is more inviting than opening up the home up to the outside landscaping, creating a fresh look and feel for the homeowner, family and friends.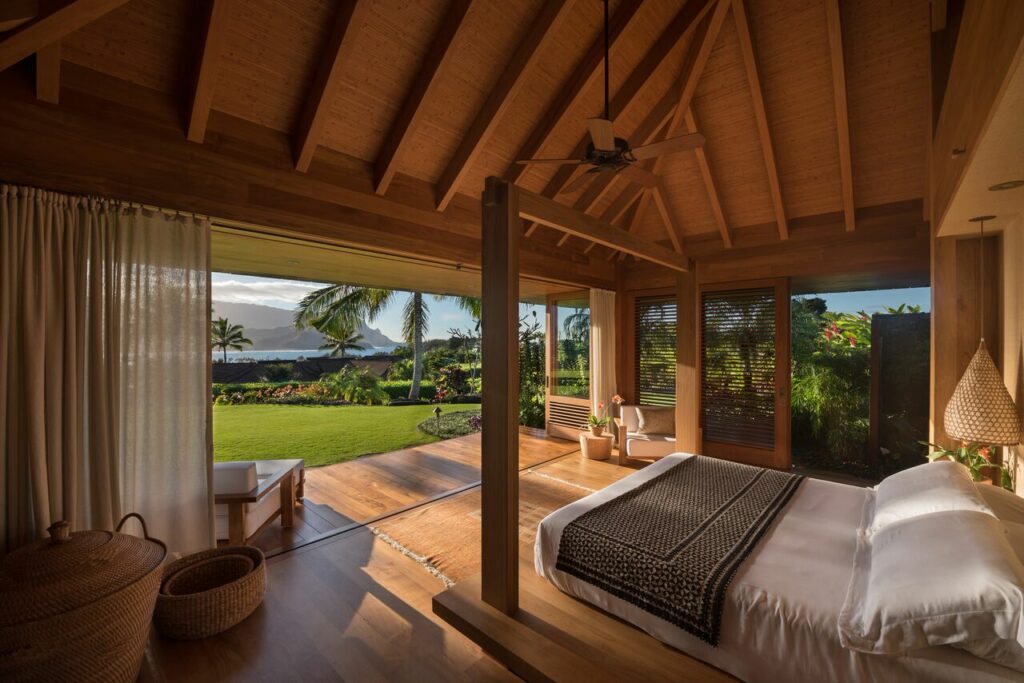 Our reclaimed teakwood flooring is the perfect fit for such projects. The teak is strong and water resistant, perfect for rainy days or homes with a pool or spa. The days of yelling at the kids for coming in with wet, dripping feet are no more. Free yourself from the constraints and limitations of other flooring textures and materials that just dont stand up to the use and abuse of family, pets and the elements.
When selecting flooring from IndoTeak Design, you will see many options available in our stock selections. While we are happy to do custom work as well, use this guide to see what best fits your needs for your build. Here are some pointers, tips, insight and reasons we recommend Teak Flooring options for your home or business.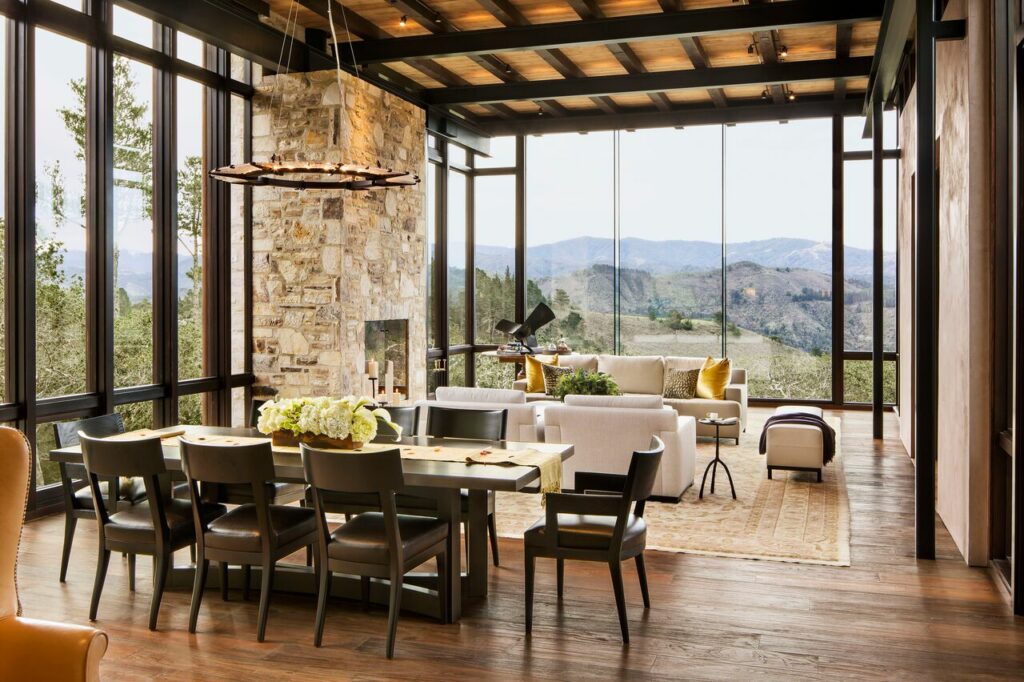 In this article we will cover:
Structure – How our product is built
Water resiliency – characteristics of the wood
Finishes – we explain the various finishes available
Colors – we breakdown our options
Maintenance and Care – everything you need to keep your floors beautiful
Want to know where we get our reclaimed teak wood? Click Here
Structure
All of of our teak wood is 100% FSC reclaimed. By properly utilizing FSC Recycled, 100% Teak salvaged from Indonesia, our production works as a zero-waste process. This means no trees are cut down as a result of our work. Instead, the wood is saved from 100-300-year-old structures that would have otherwise been demolished. This rare wood is then refined without any VOC or leeching glues. The attention to detail during this process is what makes our product stand-alone as the finest in the world.
We utilize every part of the Teak we reclaim by utilizing the smaller pieces into our siding, tile and even into the substrate of the engineered flooring. The reason this is important to note is because with all layers of the flooring being teak, the water resistance runs through the whole piece of flooring. Other substrates with different species attract moisture and can warp, break and attract mildew and fungi.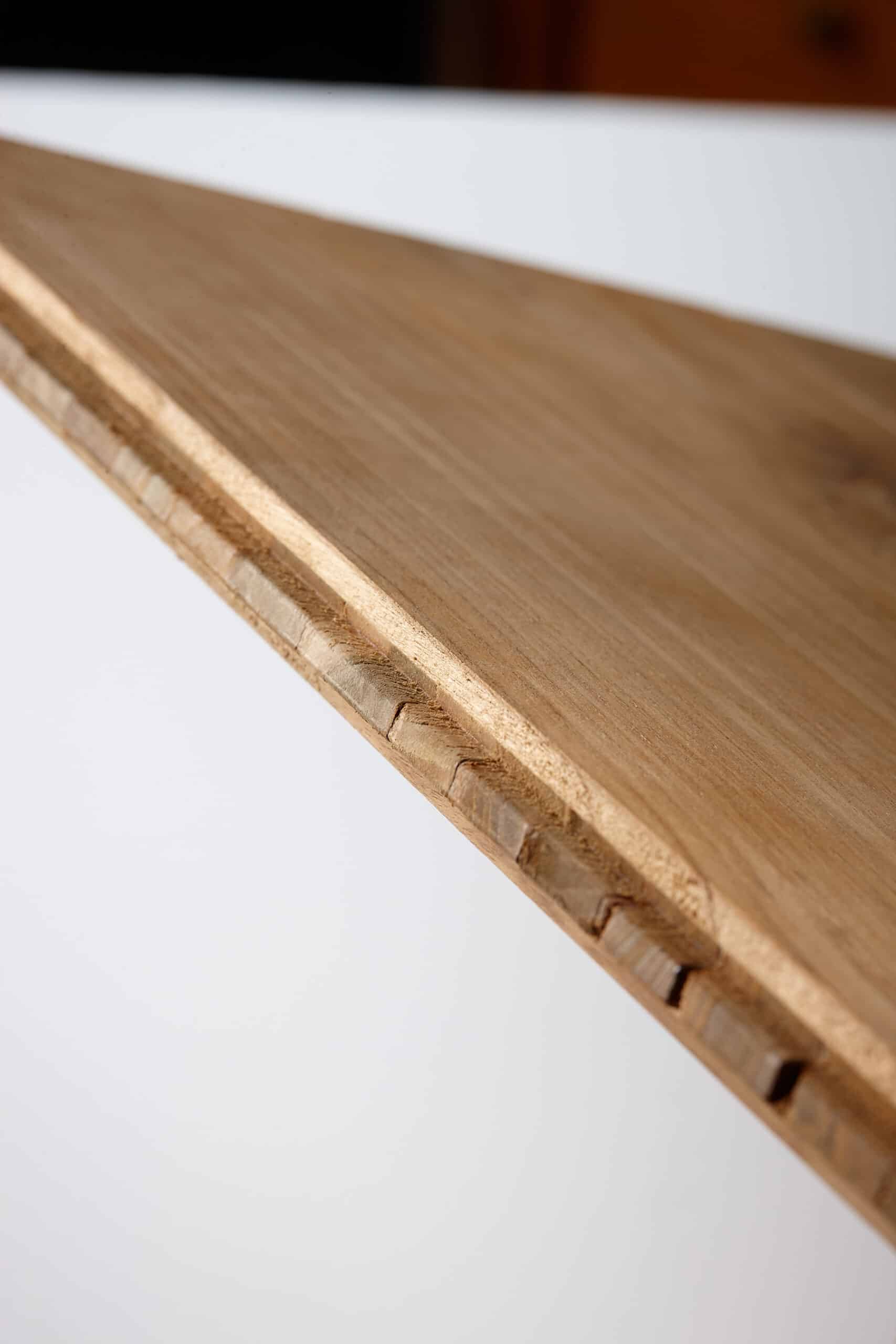 All three layers of our engineered floors are 100% reclaimed teak, which means we have eliminated almost all the waste, creating an earth friendly, responsible product that is solid and stands up to moisture, wear and time. The pieces are T&G(Tongue in Groove), end matched and have a thick, durable wear layer that will provide years of life and enduring value.
The endurance and strength of the reclaimed flooring means that your investment will last for many years longer while holding its form, creating its own unique patina and adding beauty, elegance and the intangible value for your home unlike any other product you can find.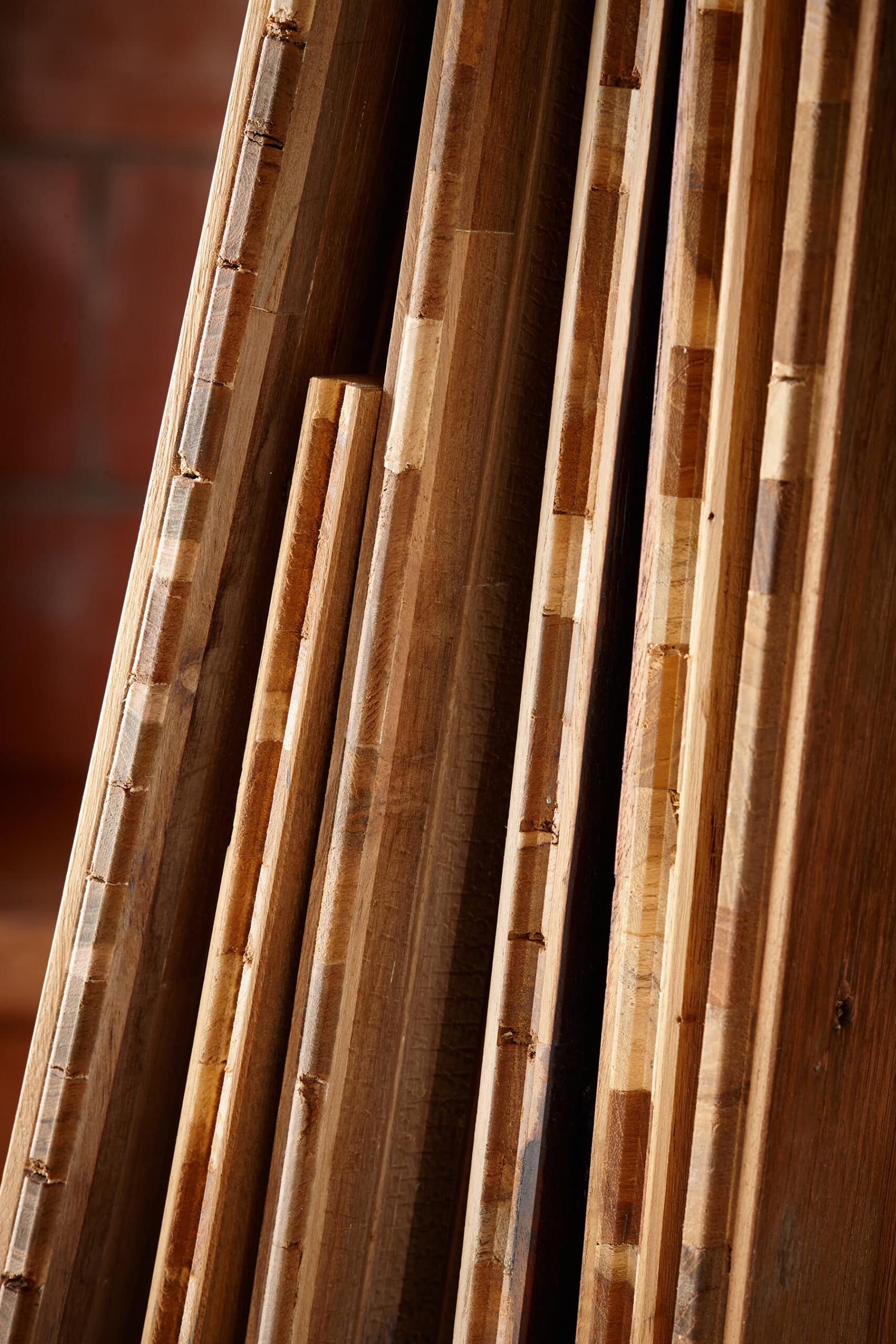 Strength and Water Resiliency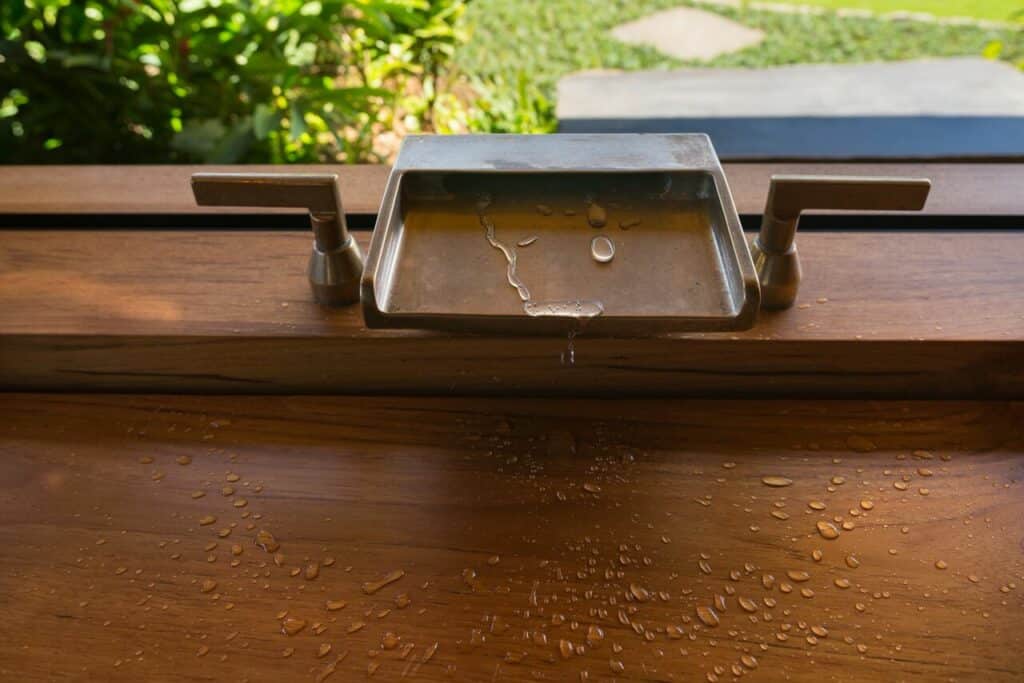 Teak wood is known the world over as a luxurious wood for good reason. With its amazing durability, resistance to water and the elements, all while maintaining its gorgeous look, teak owners also love that their floors need very little care or maintenance. Teak's unique structural properties and oils make it the perfect choice for a wide variety of uses.
One of the most attractive features of teak is its resiliency to moisture. People have used teak in their ocean-going vessels for over 2000 years. The key reason being that teak wood contains a high oil content, high tensile strength and a very tight grain, making it particularly suitable where weather resistance is desired.
This makes it ideal for outdoor decking, flooring and tile especially in regions with high humidity and moisture. The oil content in the wood keeps the boards from warping, bending or cracking and resists fungi and mold. With minimal care and maintenance, your flooring should last as long as you own your home and beyond.
While teak is durable, keep in mind that overuse of chemicals and harsh cleaning compounds can shorten the lifespan of the wood. Read below about our floor care recommendations and how you can maximize your investment.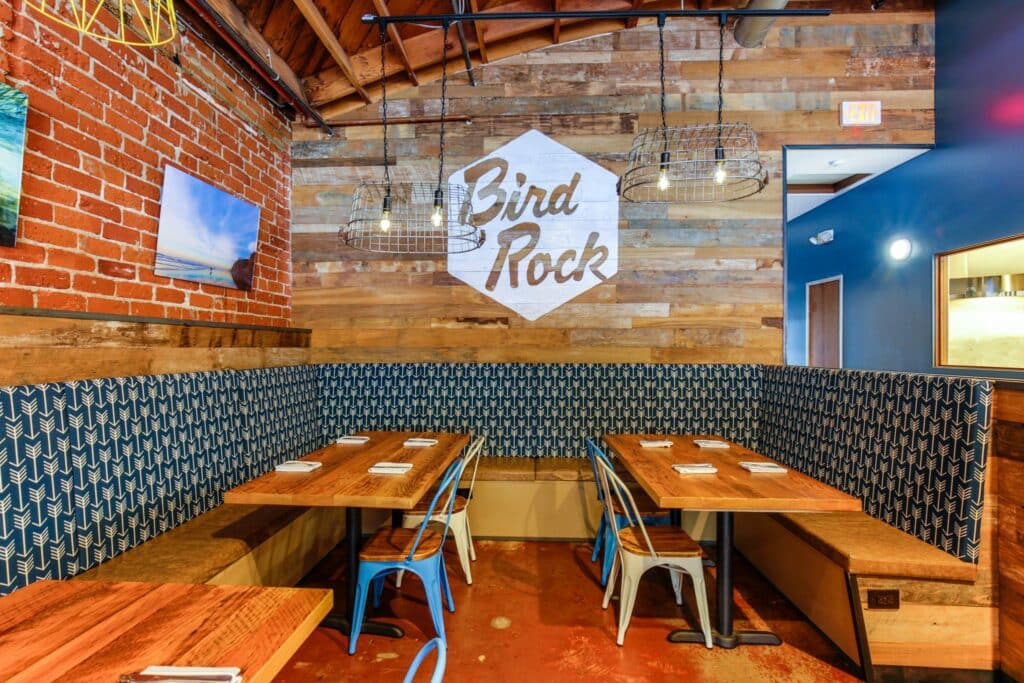 "The Reclaimed teak adds a beauty to our restaurant that makes everyone take notice."
Ted Cochrane – Wheat and Water, La Jolla CA
---
Finishes
Depending on your tastes and interior/exterior design decor, we have multiple finishes and textures to match whatever you can dream up. This guide will help explain the textures and colors available in our flooring selections.
Smooth Patina
Precision milled and smooth sanded with a square edge or micro-beveled face, to showcase the subtle beauty of the wood grain. Ready for installation and site sanding and finishing. Available unfinished or finished.
Wire Brushed
IndoTeak Wire Brush texturing naturally removes the softest parts of the hardwood-aging the appearance and leaving a naturally distressed, and incredibly durable surface.
Natural Patina
Our exclusive flooring offers the authentic beauty of 18th and 19th century planks reclaimed into very special engineered flooring. With an incredibly durable surface from years of weathering, natural patina is available unfinished or finished.
Vintage Patina
Our rarest flooring, and an exclusive offering, this unique and beautiful floor utilizes 400-500 year old planks reclaimed into the most unique engineered flooring on the market. With an incredibly durability from years of weathering, Vintage Patina is available unfinished or pre-finished.
---
COLORS
Our colors are designed to highlight the the already natural beauty of the wood. We offer various colors and can do any custom color the client may need. That said, we feel that our offerings cover almost every need to highlight your architectural design or custom build.
The warm hue and rich amber color make this one of our best selling offerings, particularly in our natural Patina and smooth offering.
---
Drift

Playing on the driftwood vibe, this color is perfect for that vintage beach house feel or a home with darker walls and decor.
---
Espresso
This dark, rich coffee color is perfect for high traffic areas and for those who love the clean aesthetic of black contrasting with lighter interiors.
---
Glacier

Similar to our drift offering with more white stain added to brighten any room or entryway. This looks amazing with dark grey hues, blue, black and almost any color of paint you use for your decor.
---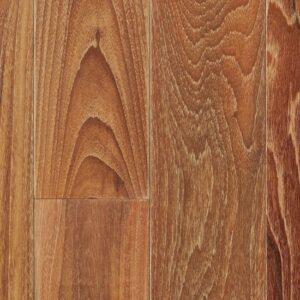 Ivory is a great offering for those looking for something more worn looking and vintage. The look and feel of this offering has the warm welcoming tones of flooring that has been in place for 40 years.
---
Sand

Another one of our best selling offerings. his darker than natural colorway really shows off the variety of pieces used in our flooring. The dark colored strips come from timbers that are hundreds of years old.
---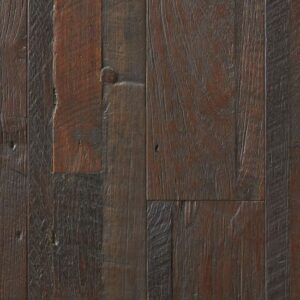 Rich in color and vibe, this soulful aged looking selection is perfect to highlight a home with brighter wood furniture or for todays modern concrete architecture.
---
Unfinished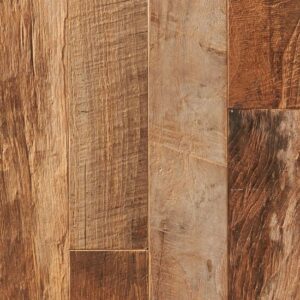 Raw unfinished barn wood is still one of the cleanest and desirable looks our clients ask for. Depending on your interior design needs, this look never goes out of style and highlights almost any home or office perfectly.
---
CARE & MAINTENANCE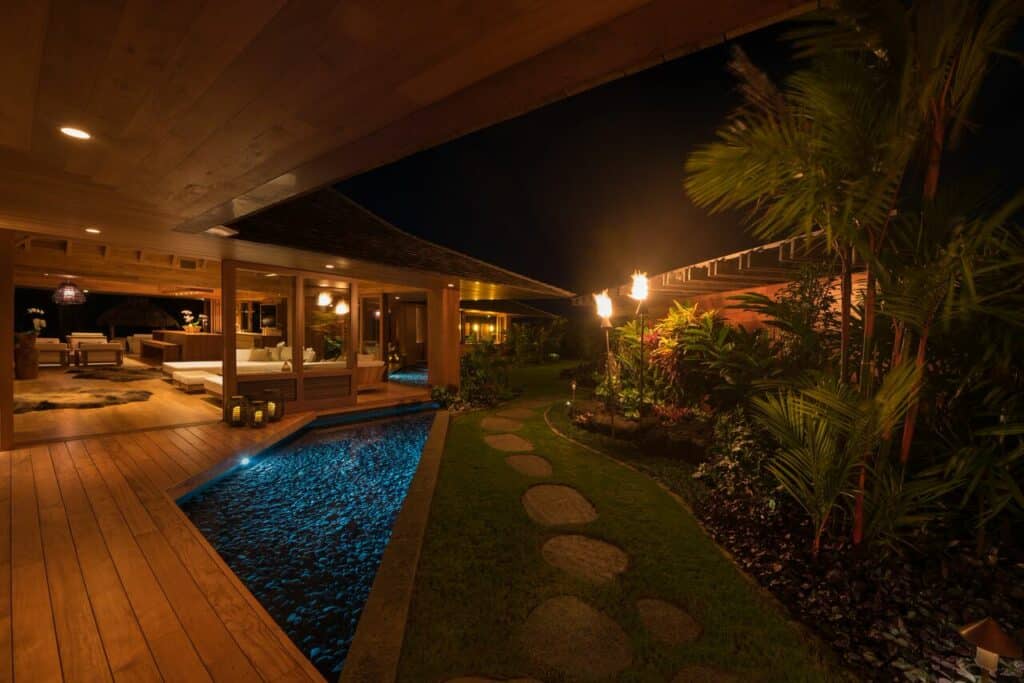 The key to maintaining wood flooring is proper and consistent care & maintenance. For everyday general maintenance of oil finished flooring, keep the floor as free from dust, dirt and grit as possible. Dirt and grit are the primary cause of a dull finish and abrasions to both the finish and the wood. Below are general care and maintenance recommendations:
• Sweep, dust mop, vacuum or wipe the floor with a slightly dampened rag as needed or at least once per week. Use only a vacuum type appropriate for wood flooring. Brooms should be soft-bristle types. The dustpan should be a 'soft' plastic type. Everyday food and liquid spills should be promptly cleaned with a lightly dampened cloth. Please see appropriate care and maintenance products listed below for routine use. Treated dust mops, commercially made hardwood floor cleaners and commercial waxes are not recommended.
• Use caution when applying water to wood flooring – excessive water will damage wood flooring. Do not wet-mop a wood floor. Standing water can dull the finish, damage the wood and cause discoloration. Excessive water can penetrate between planks and cause damage to both the floor and subfloor.
• Doormats or rugs on either side of all entry/exit doors are recommended. Grit and dirt tracked onto the floor is the most common cause of damage. Area rugs are also suggested for heavy traffic areas.
• Do not use rubber, foam-back, or plastic mats as they may discolor the floor. To prevent slippage of area rugs, use a quality vinyl rug underlay. Area rugs should be moved occasionally as they block sunlight, which alters the color of the floor over time.
• Protect bottoms of chairs, tables, couches, cabinets, and other heavy objects with felt glides. Clean and/or replace the glides on a regular basis, as they may become imbedded with dirt and grit over time.
• When moving heavy furniture or appliances, use extra caution to avoid scratching, indentations, and gouging. Some objects may be too heavy to be moved across a hardwood floor under any circumstances. Certain types of casters may damage hardwood flooring.
• High-heel shoes may damage wood floors and finishes. Spike or stiletto high-heel shoes, especially those in poor repair, will cause denting and related damage to hardwood floors due to the extremely high compressive force they generate. Such footwear can produce dynamic loads in excess of 1,000 pounds per square inch, even when worn by someone of slight or average build.
• As a general rule, a humidity level of 30-to-50 percent and a temperature range of 60° to 80°F is recommended for wood flooring. Use a humidifier in dry conditions or dehumidifier in damp conditions. In some climates, the ideal humidity range may be 5% higher or lower.
• Do not allow the environment where your wood floor resides to experience rapid fluctuations in temperature or relative humidity. Do not turn off HVAC systems or reduce heat or AC too drastically when on vacation or when leaving the space for extended periods of time.
Wood Flooring Care & Maintenance- LONG TERM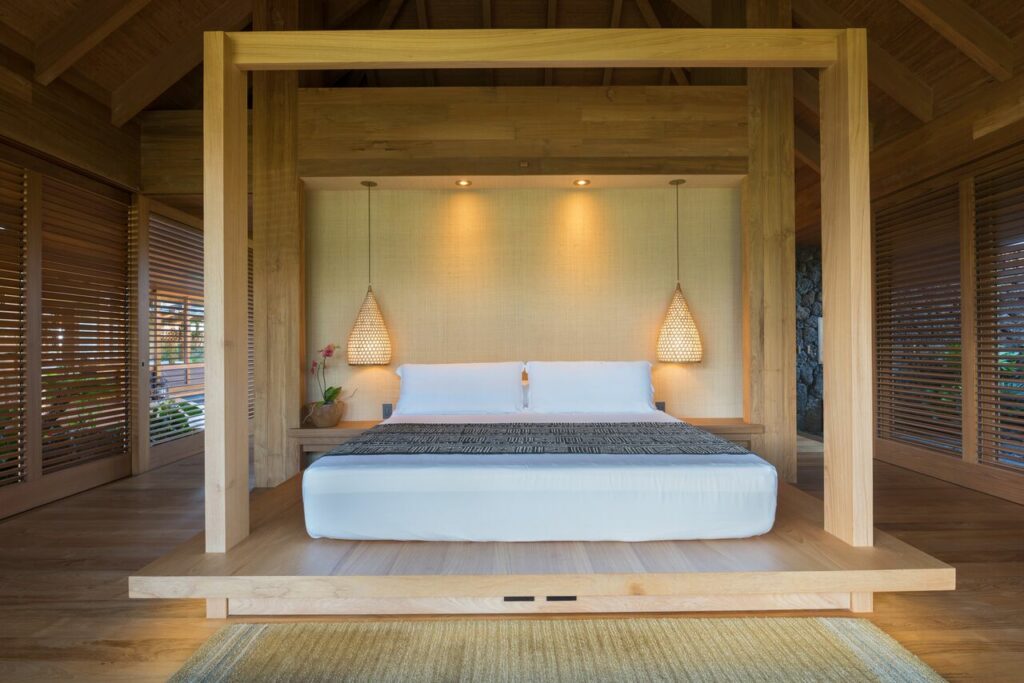 The degree of wear and damage to both the finish and the wood vary dramatically from one installation to another depending on the amount of foot traffic, type of foot traffic, sun exposure, furniture movement, exposure to moisture and many other factors. A wood flooring professional with first-hand knowledge of the installation is best able to advise on long-term maintenance and refinishing.
Oil Finishes
• Surface scratches, dents and stains can be spot treated by rubbing a small amount
of oil into the area and buffing it with a cotton cloth until the affected area blends with the surrounding floor.
• The timing for a complete oil recoat varies greatly from one installation to another, and based on the original oil product. Extreme heavy use may require a recoat every 8 months while it may be five years for other installations to need a recoat. When the surface feels too dry or rough, or begins to look starved, it is time for a recoat. Recoating should be done prior to the finish wearing off.
• Floors finished with deep penetrating oils will need to be refreshed sooner than floors that are finished with build oil finishes. Deep penetrating oils continue to saturate into the wood and eventually leave the surface dry and starved. Build oils penetrate about 200 microns, react with the cellulose in the wood floor and become solid, thus providing better protection.
• Oil finished floors do not typically need to be sanded prior to recoating.
RECOMMENDED PRODUCTS FOR CARE & MAINTENANCE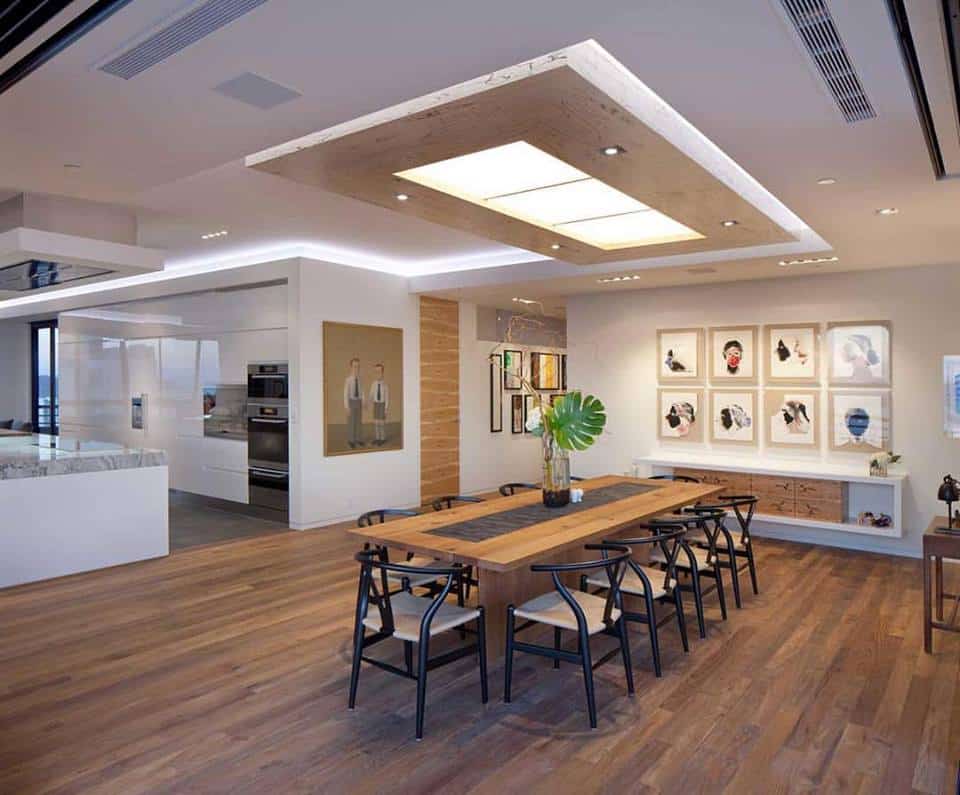 • The wood finish company Rubio, provides high-quality, low-VOC care and maintenance products designed for oil finishes (www.rubiomonocoatusa.com). If the original oil finish was Rubio Monocoat Oil, use Rubio Monocoat Refresh when the surface feels too dry or rough. If the original oil finish was not a Rubio product, the floor can be refreshed using Rubio Monocoat Universal Maintenance Oil. If the floor was finished with a stain or tinted oil, the floor can be refreshed using clear oil if done soon enough (before the color is walked off).
• Consult a wood flooring professional for advice on care and maintenance products best suited to specific installations.
Indoteak Design Showroom 
9040 Activity Road STE. A
San Diego CA 92124
1-800-284-1309
Sales@indoteakdesign.com