Stunning San Diego Penthouse Features Reclaimed Teak Throughout
The San Diego skyline continues to grow and expand year after year. With epic views of Coronado, The Padres Ballpark and surrounding Bay and City vistas, It's among the most desirable communities to call home. This stunning Asian contemporary inspired penthouse designed by Matrix Design Studio is located in a stunning penthouse on the waterfront.  The design San Diego utilizes the stunning natural light from the floor to ceiling windows.
"This 25th floor home is part of an eclectic community of up-in-the-air dwellers that unites Kuala Lumpur and Shanghai with New York and Chicago. Once the elevator ride is over and the door from the hall closes, one looks out on the slits of vistas from a very private world of very personally chosen iconic furnishings, colorful art and unusual surface materials of spalted beech, live edged teak slabs and split faced petrified wood tiles that make for a strong statement on individuality."
– Matrix Design Studio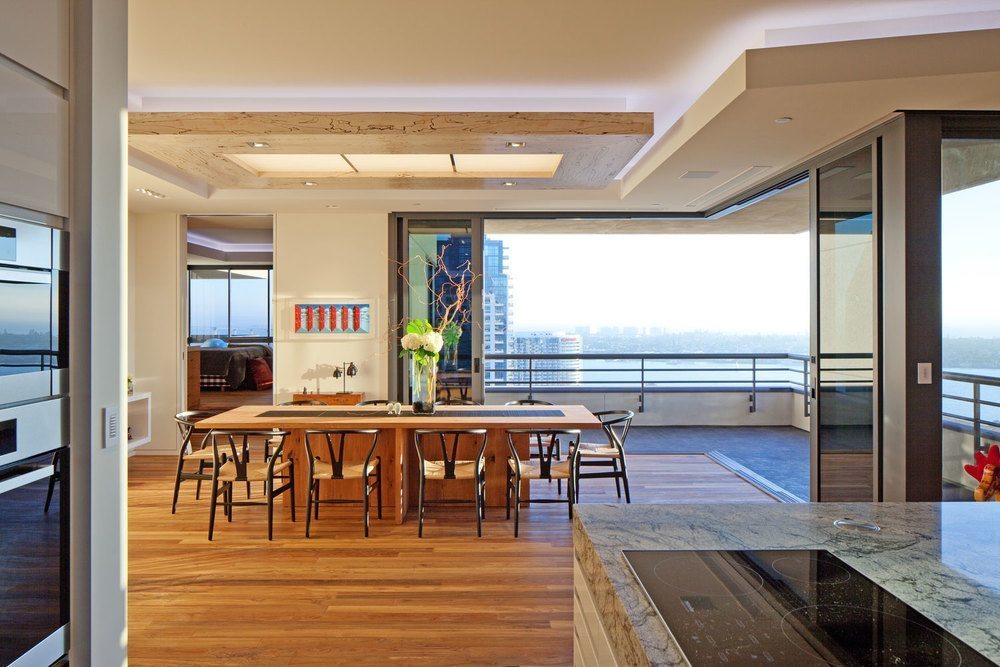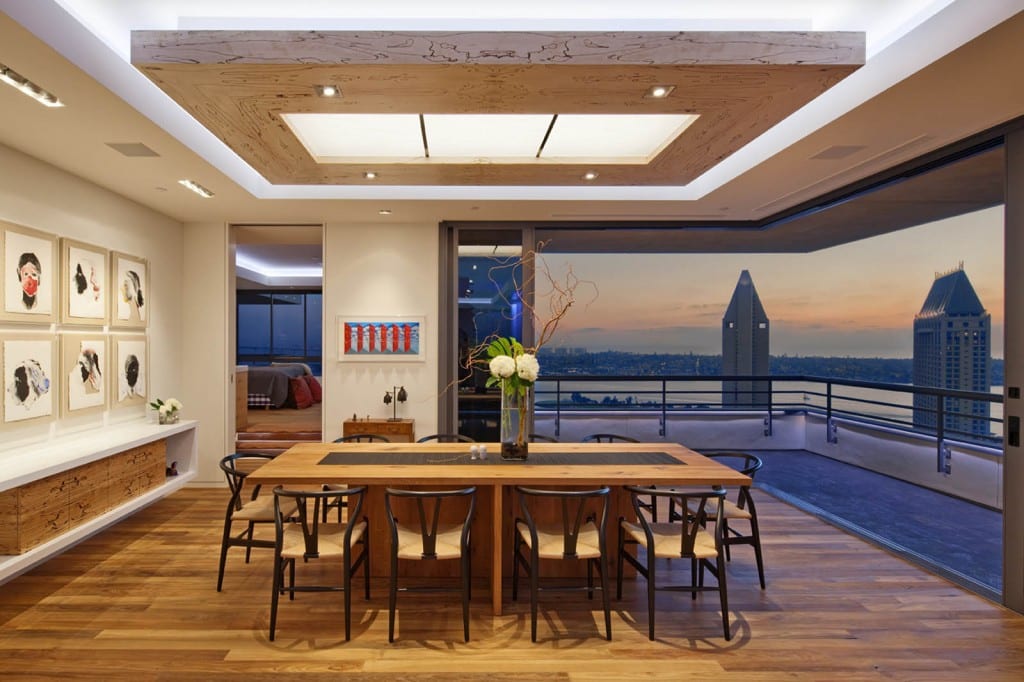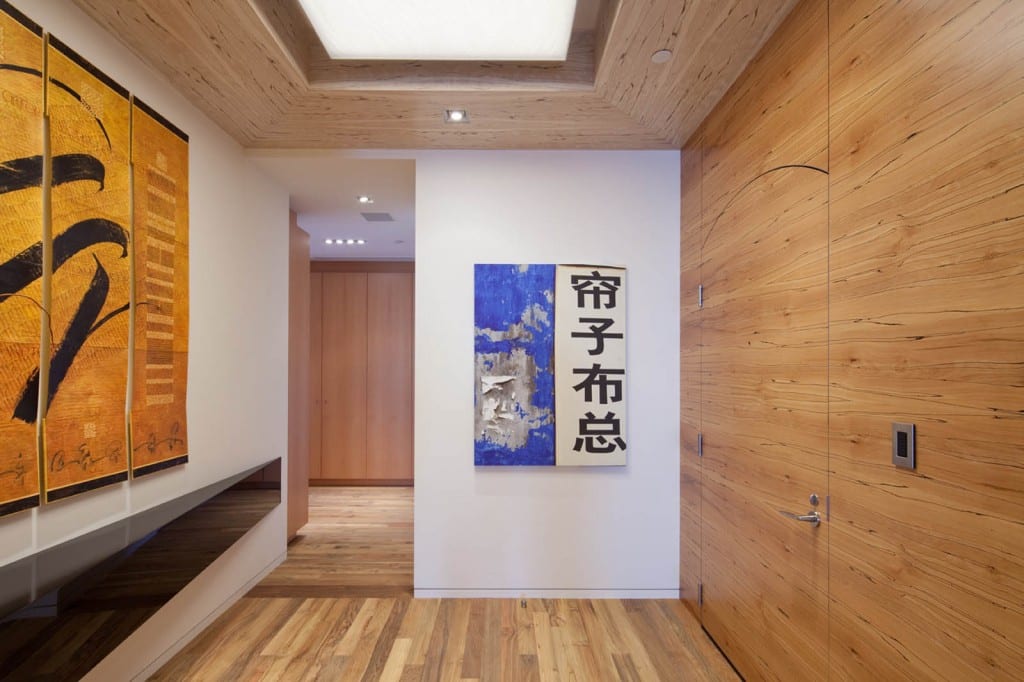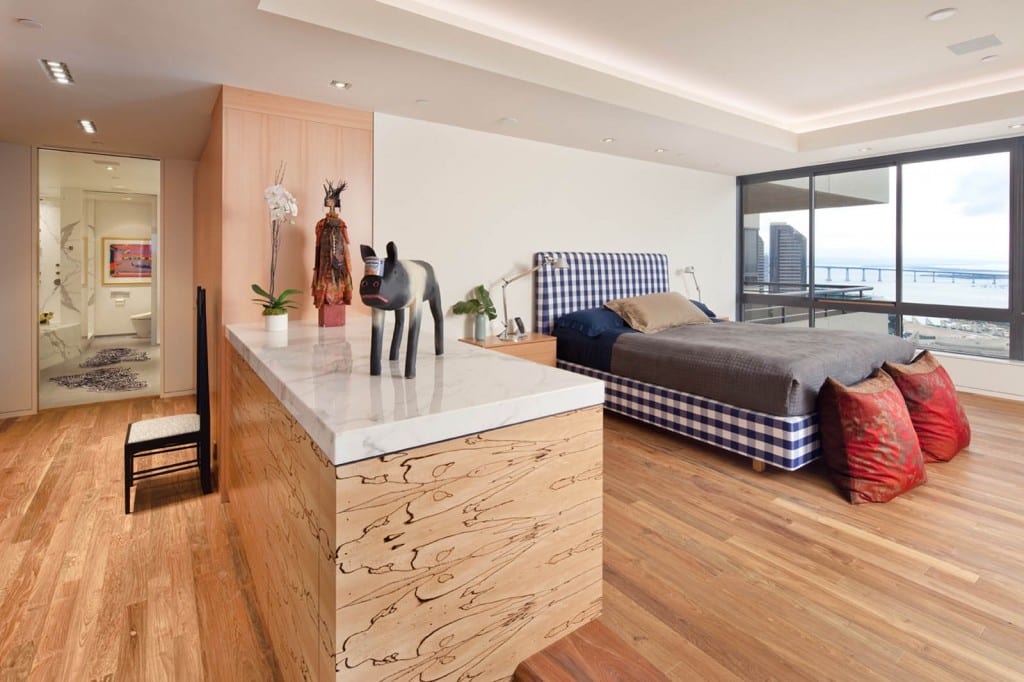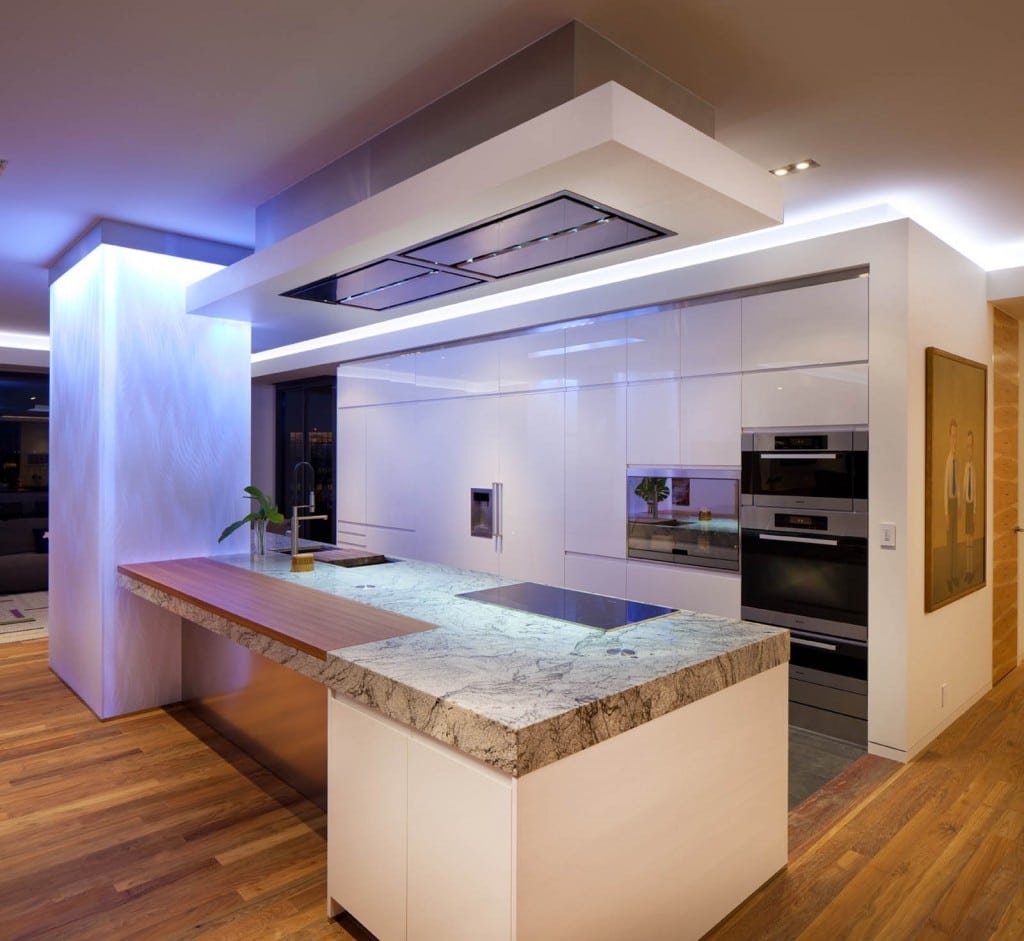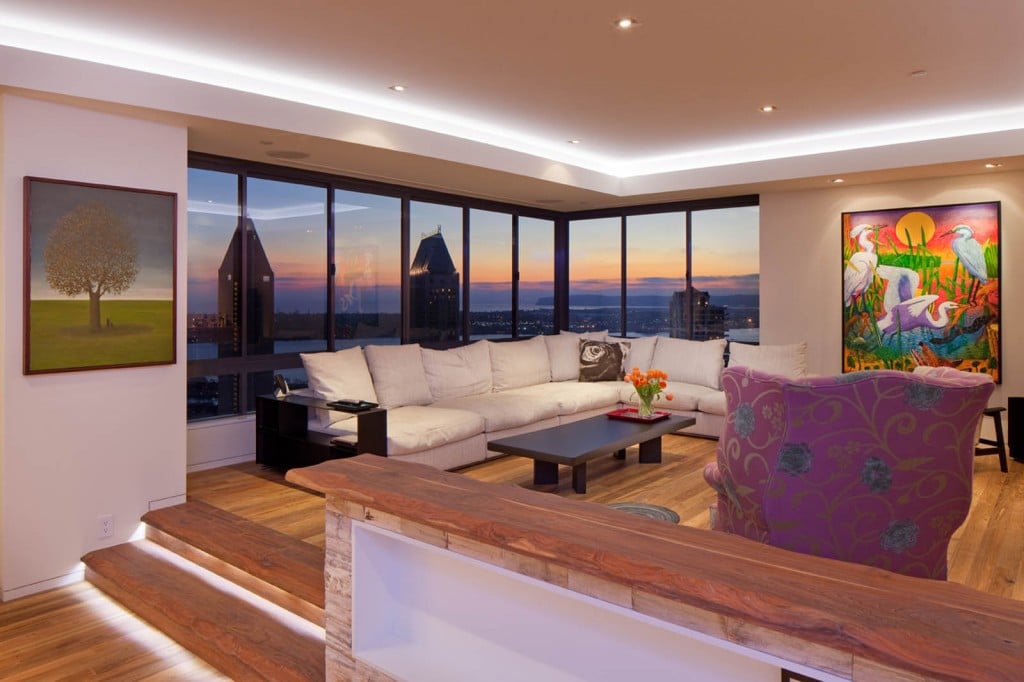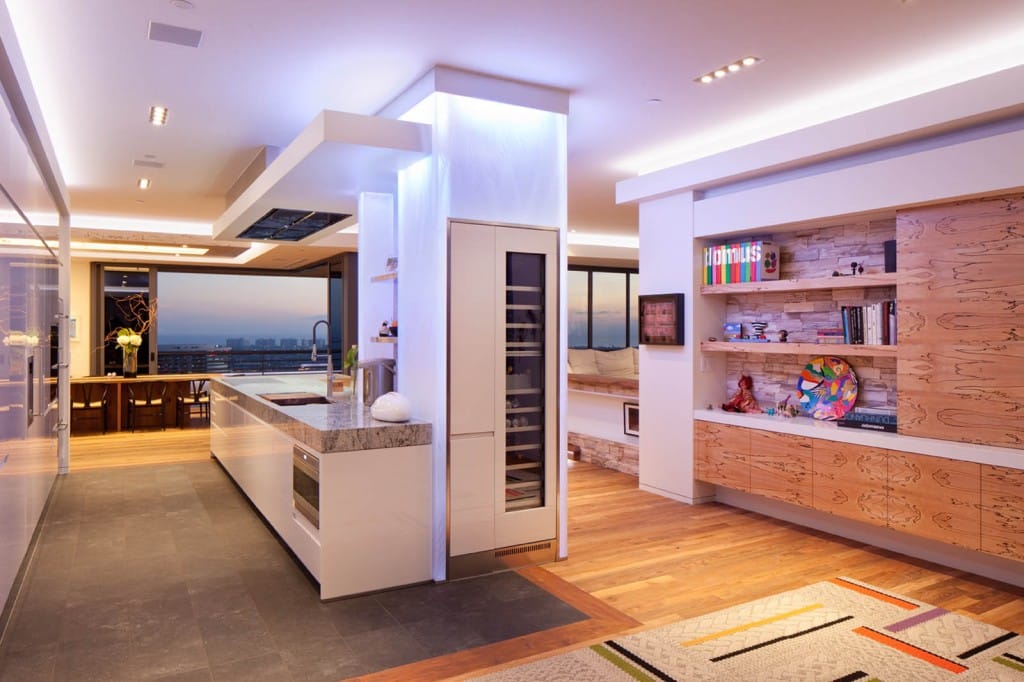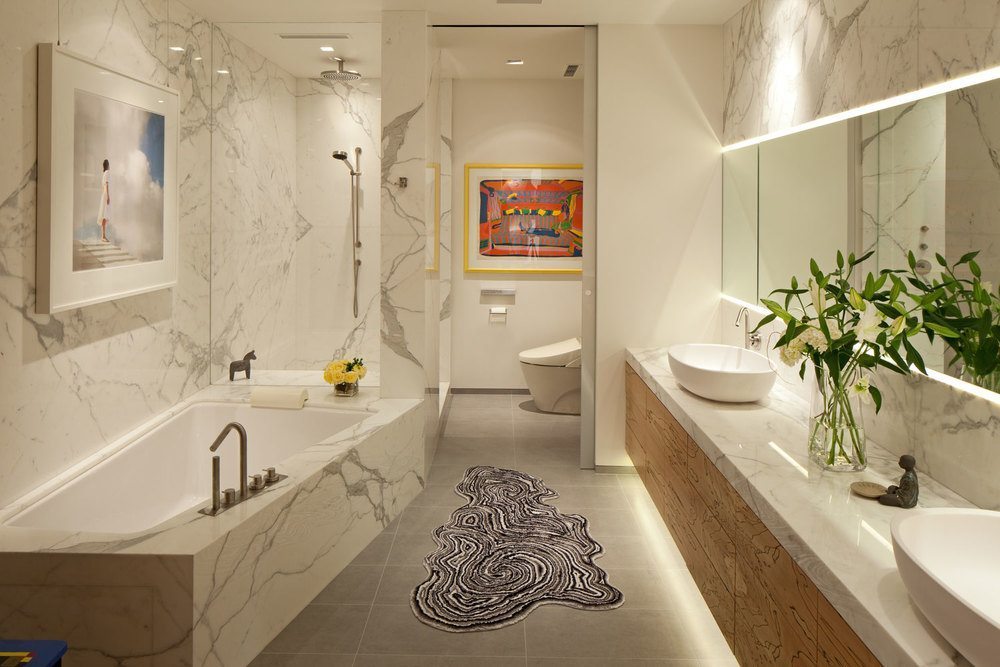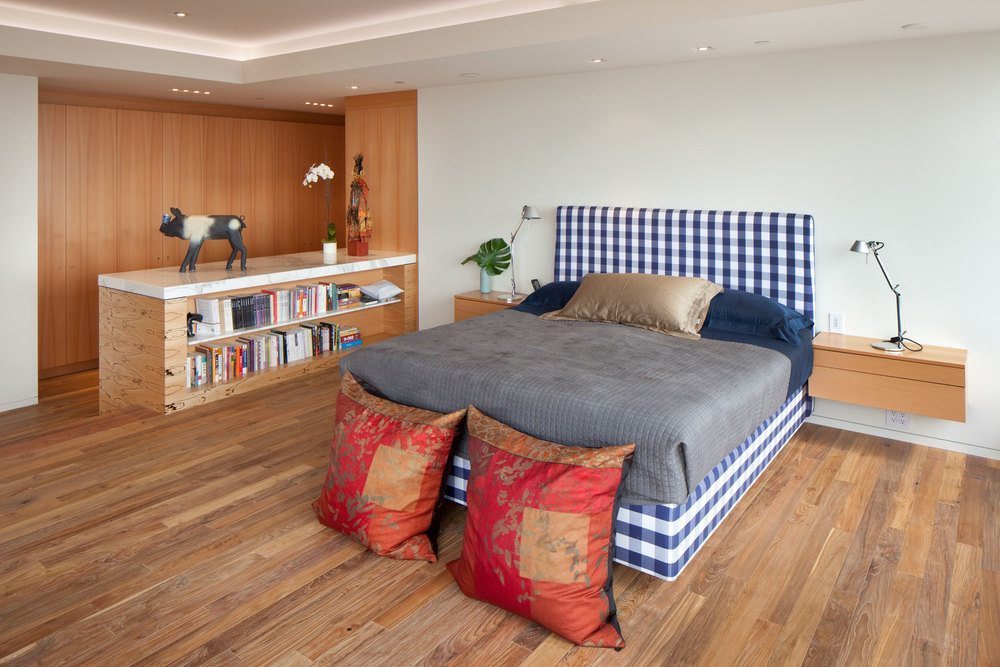 While all teak has natural healing elements: the feel and smell of the wood has been used in medicines around the globe for centuries. Add that to teaks legendary durability, make it the perfect wood for any home.
The stunning penthouse utilizes 100% reclaimed teak on the following products:
Solid Smooth engineered flooring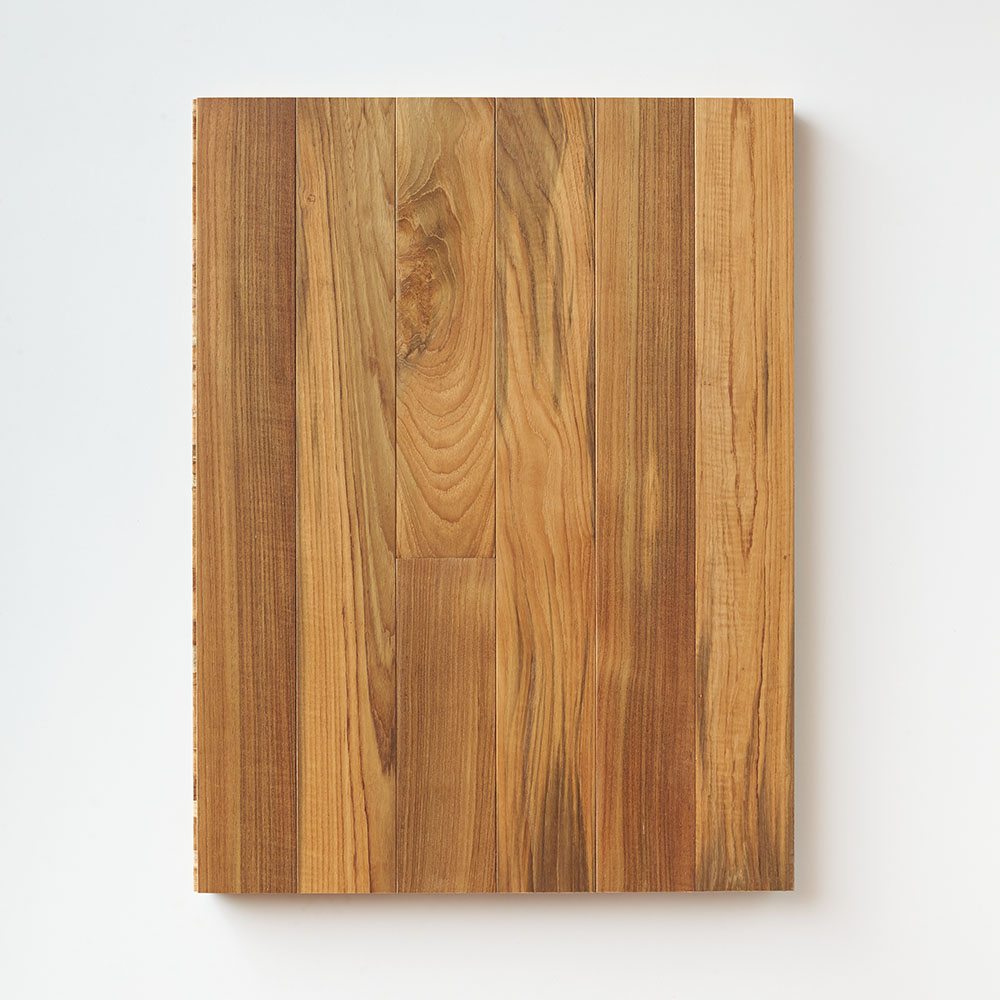 Custom built dining table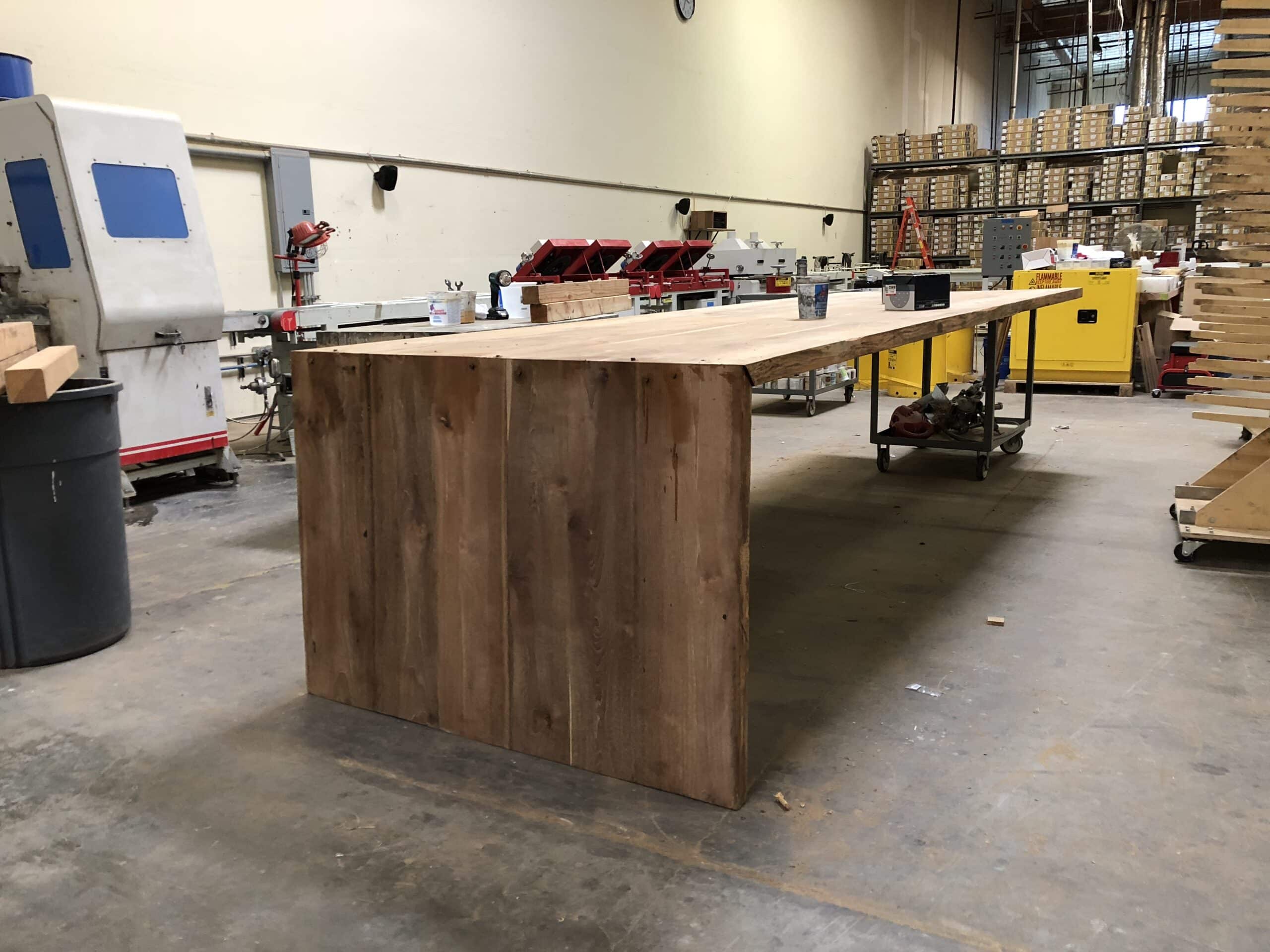 DESIGNER:
8580 Spectrum Ln #1
San Diego, CA 92121
(858) 546-0917