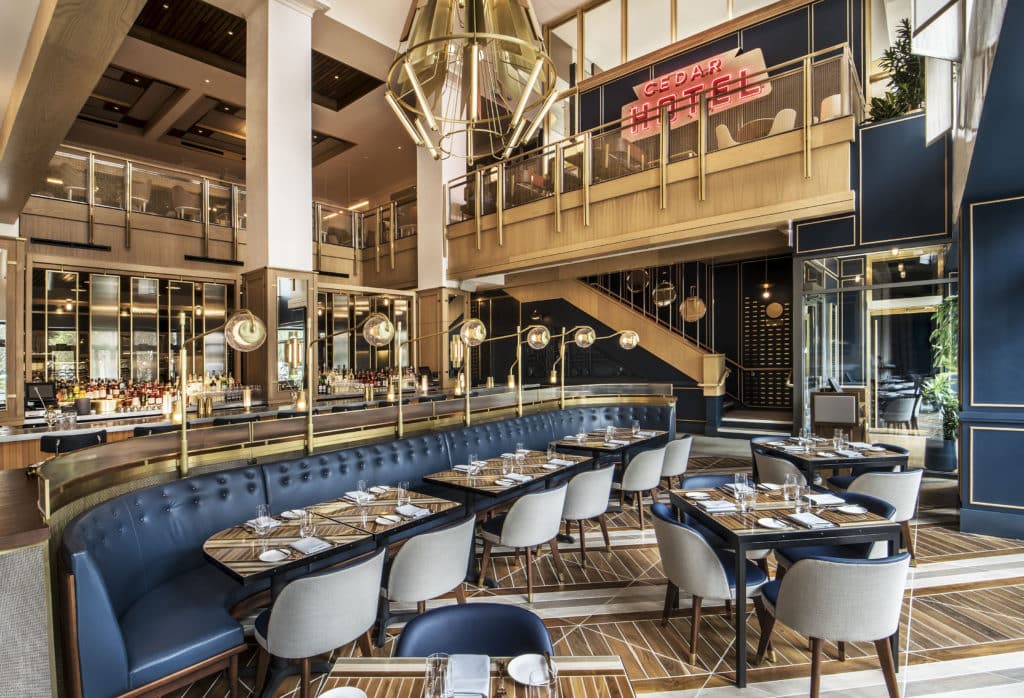 Somerset Chicago Inspires With Style
Recently, Luxe Magazine wrote an article about four Chicago restaurants that excel at design. The establishments were: Proxi, Marisol, Steadfast and the Somerset.
Lux magazine says of the build, "New York-based AvroKO reinterpreted the classic country club for its interior design of Somerset, which opened in September.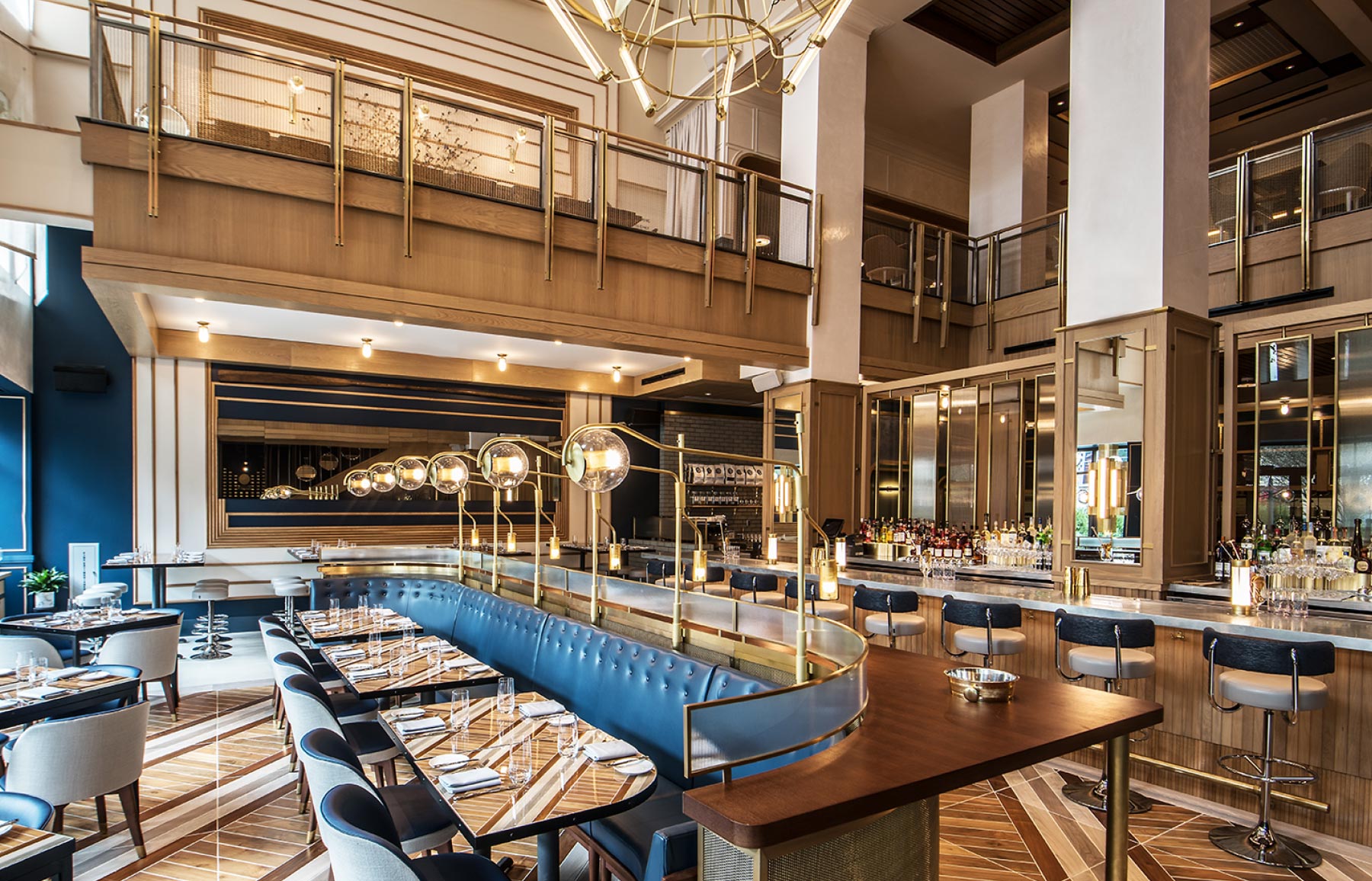 "Undulating textured- glass screens behind the main bar subtly recall canvas sails; banquettes are adorned in jade upholstery and white piping. The vibe is reminiscent of vintage tennis fashion and evokes the feeling of luxurious club lounges," describes principal designer Adam Farmerie.
"The blues and greens relate directly to the natural environments of the marina and lawn clubs we were referencing, using deeper hues to oversaturate the environment with tongue-in-cheek richness."
Late last year, Indoteak Design worked closely with the Somerset to create their signature tables that were outfitted with our FSC reclaimed teak tiles. The results were stunning to say the least.
"Brass fixtures shimmer over blue banquettes and warm woods, bathed in golden light from atrium windows towering above the second-floor dining room, which is outfitted with a restroom foyer devoted to the gentlemanly sport of elephant polo."
-Chicago Reader
Upon receiving colors and the design, our crew got busy turning our 100% reclaimed teak wood and tiles into mini works of art.
Not only did our flooring look fantastic, we created the the tables to match, making for an aesthetic as pleasing to the customer as the quality of the food and vibe of the Somerset. When our crew at Indoteak Design finished the final table samples, we couldn't have been more pleased with the result.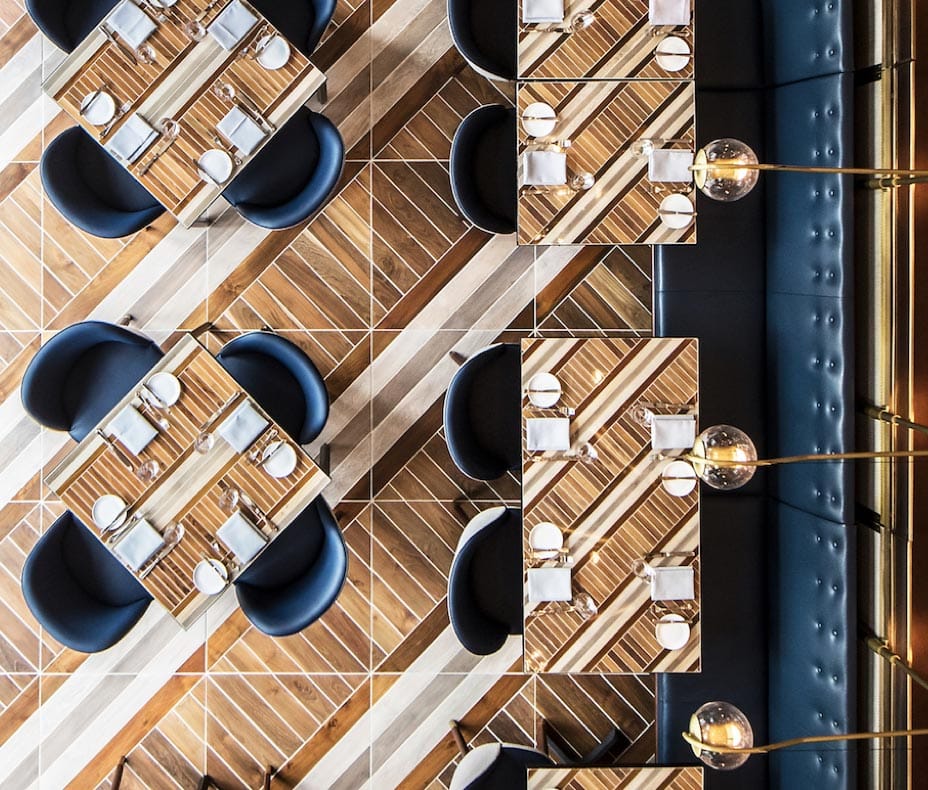 SOMERSET
SIZE: 7,300 Sq. Ft. / 678 Sq. Mtr.
LOCATION: Chicago, IL
Interiors, Custom Furniture & Lighting
Housed within the Viceroy Hotel Chicago (which is also the historic site of the 1920s Cedar Hotel), Somerset is the fourth collaboration between Boka Restaurant Group and AvroKO and the latest culinary concept from the esteemed chef Lee Wolen.
Located in the prestigious and well-heeled Gold Coast neighborhood, the AvroKO team derived inspiration from the 1960s and 1970s when the Kennedy era was in its heyday.  The Somerset itself is designed as a tongue in cheek version of this beloved social institution with references to satirical club activities. Even including an area dedicated to a mythical hidden bulls-eye dart tournament or another room that celebrates champion vessels of fishing-boat-speed racing.
Read more here Luxe Magazine HERE
1112 N.State St.
Chicago, Il 60610
(312) 586-2150