The highly anticipated Lido House in Newport Beach opened to rave reviews this past month. In 2011, The city of Newport Beach began considering its options regarding the old City Hall site, tossing around ideas for community centers as well as residential or commercial uses. The effort to reclaim the peninsula from what many were referring to as a "war zone," was a major pain point that lead city officials and residents to support the revitalization efforts to return the area into a family & tourist friendly destination.
As all options were considered, the Lido House Hotel project won out and the city staff began their move into the new City Hall site in Newport Center in 2013. Construction crews were gearing up for the long project build that was approved by the coastal commission in 2014 and had its ground-breaking ceremony in 2016. Newport Beach-based R.D. Olson Development is the hotel's builder and owner and The Marriott operates Lido House which is part of its Autograph Collection.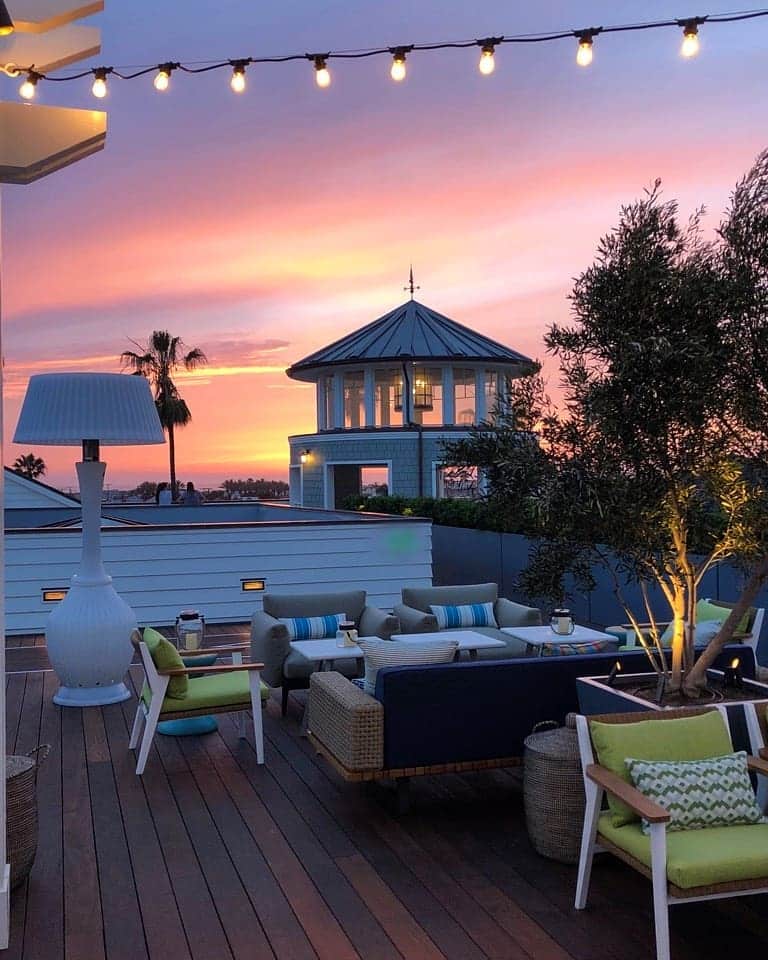 The scale of the build was impressive: 98,725 square feet, four-stories, 130 rooms, five two-bedroom townhouse-style "cottages,"  spa, a rooftop lounge, a stylish coffee shop, ballroom, a full-service restaurant and an incredible saltwater pool lined with colorful cabanas.
For us at Indoteak Design, we had some specific requests from the designers and soon used our beautiful reclaimed teak in a custom colored shiplap for the pool side cabanas. Our offerings are throughout the hotel but our favorite would be the gorgeous custom floor located in the onsite, Crew Coffee + Cremerie.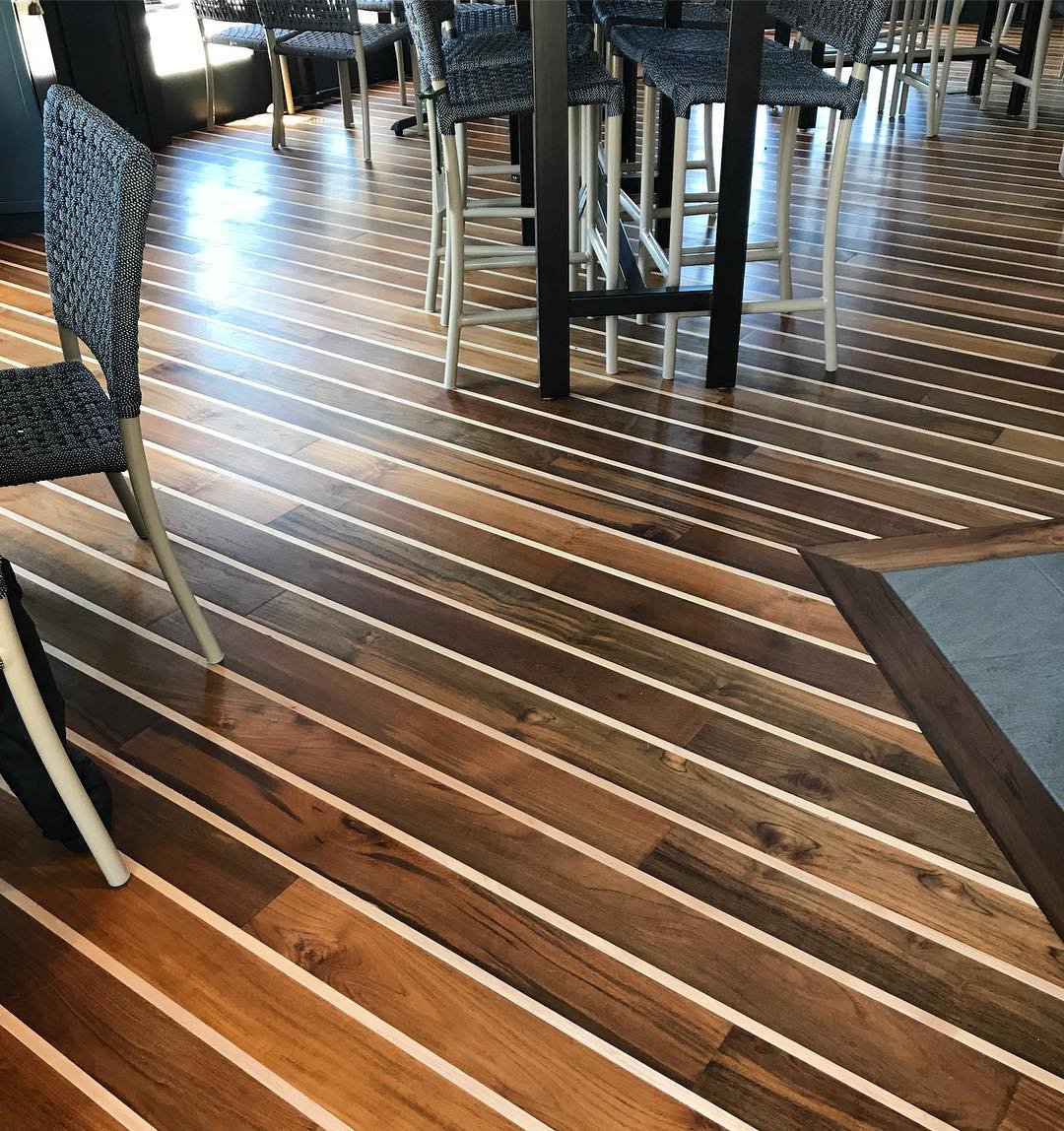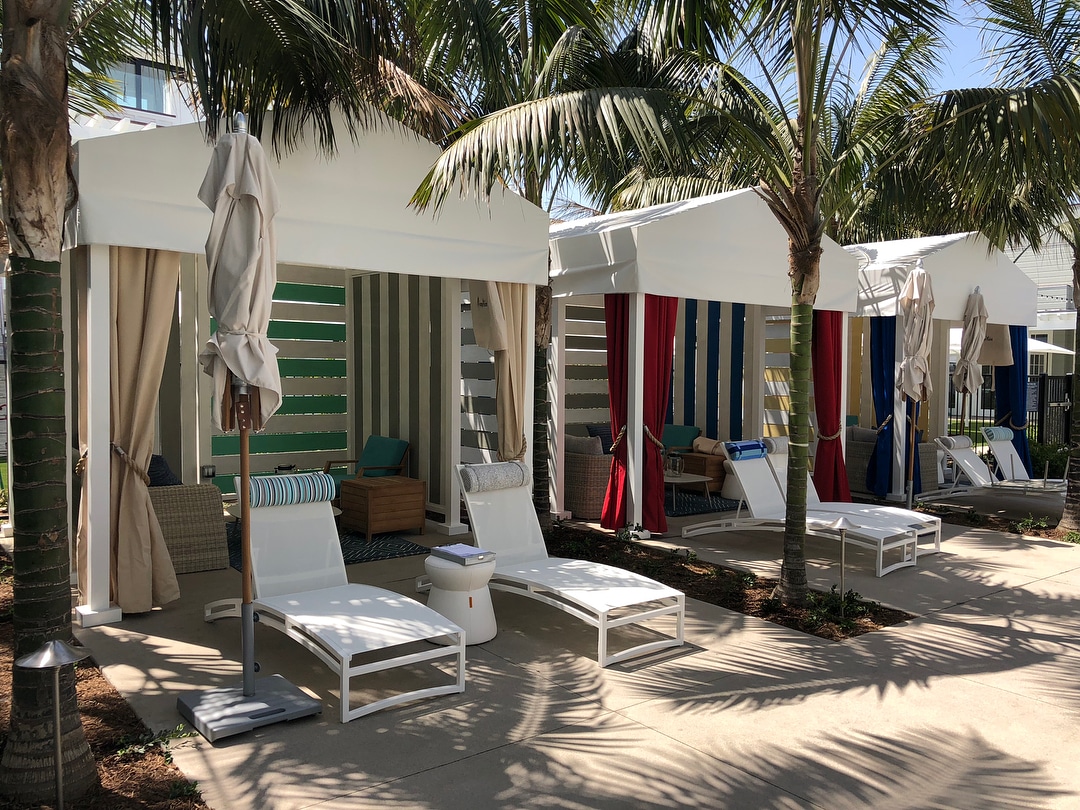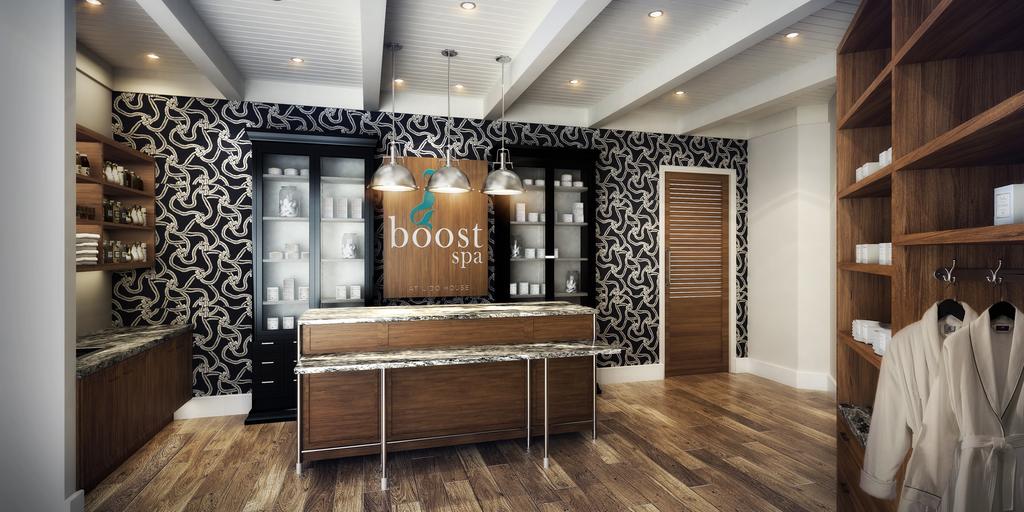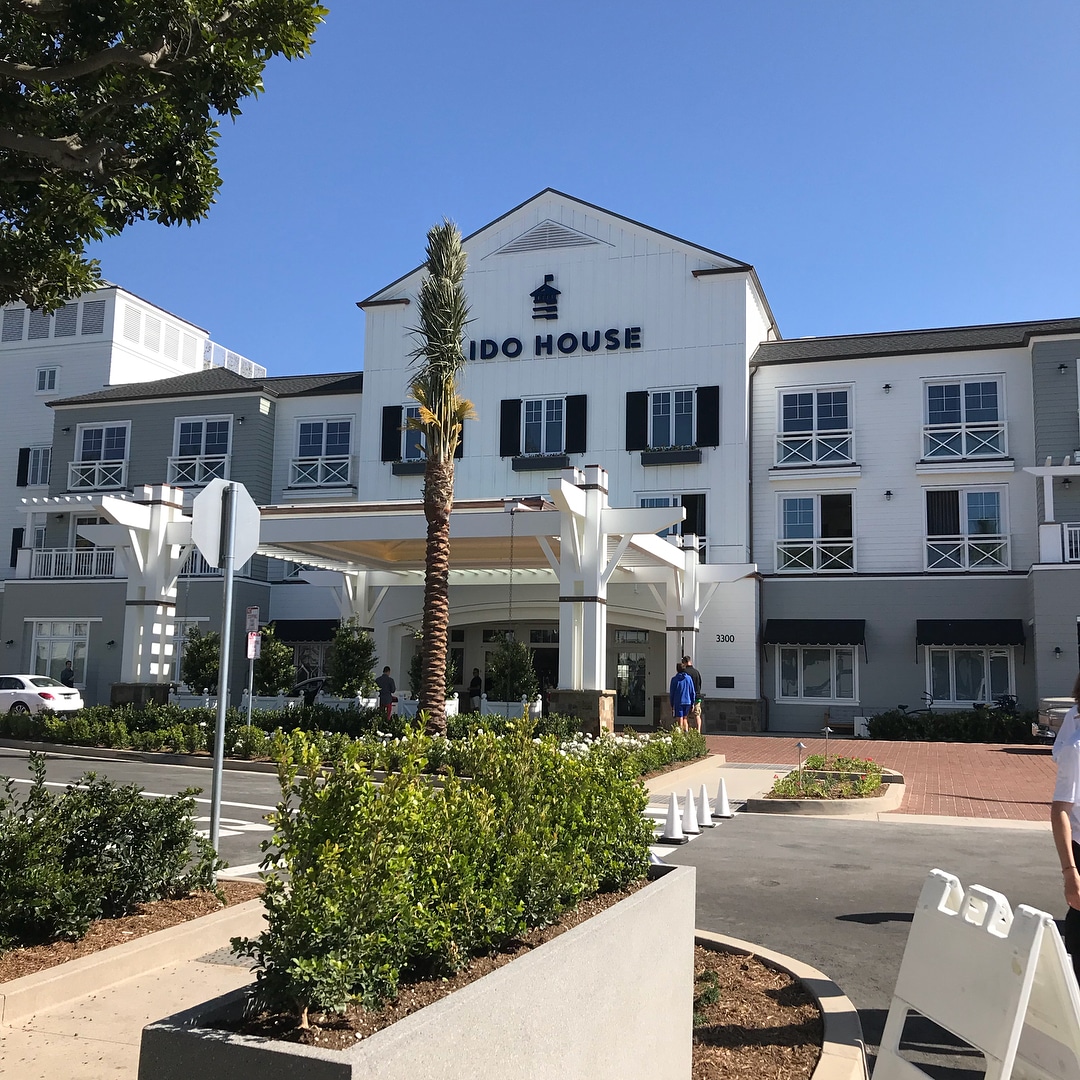 To see more of our flooring click HERE.