Indoteak Design Project: Reclaimed Teak Flooring Highlights Gorgeous Hawaiian Plantation
This house was designed and built on the north shore of Kauai by the talented Design group, Design Concepts Hawaii managed by Santo Giorgio. The plantation influenced design was completed in 2017 in the beautiful agricultural district of the North Shore of Kauai by Hanalei bay.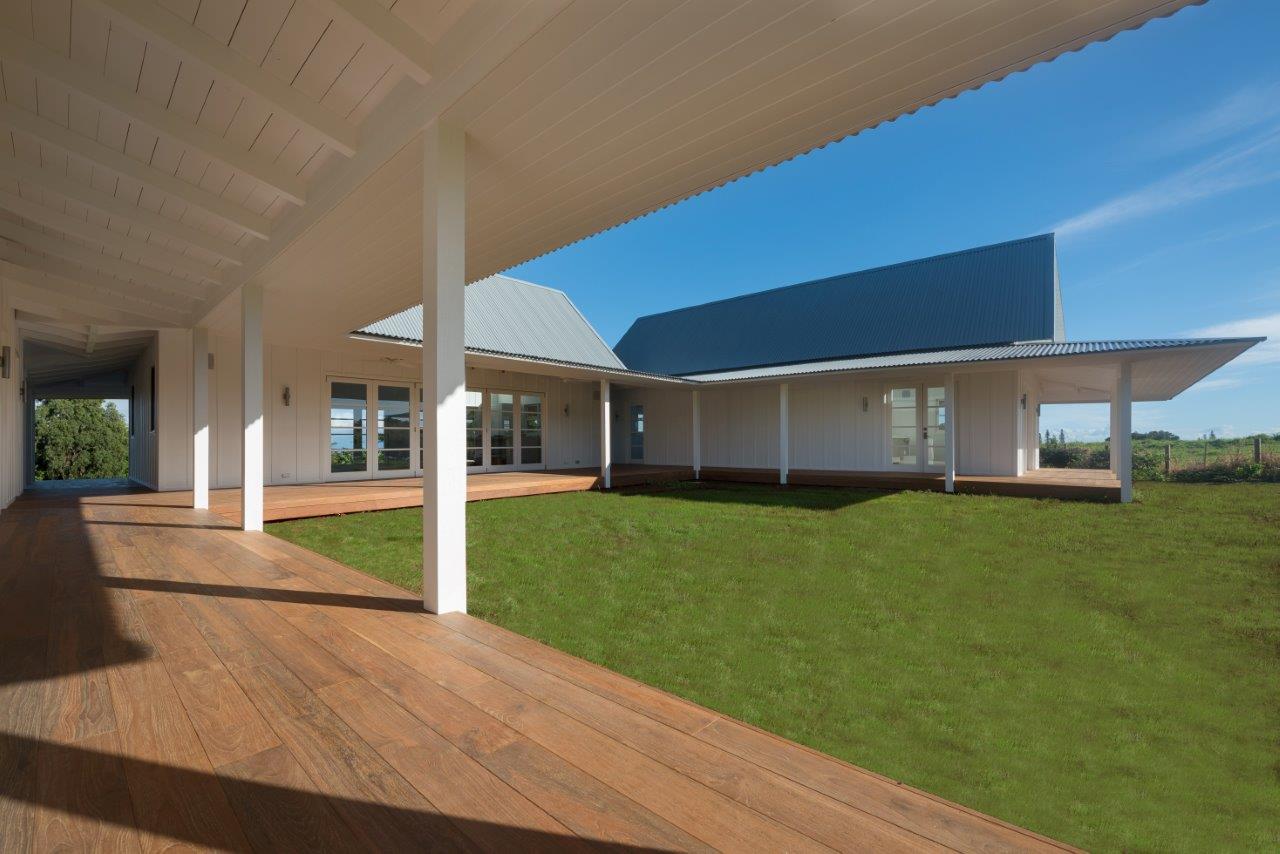 The property is spacious and open to the elements, getting all day sunshine and exposed to the fast changing weather conditions prevalent in the Hawaiian Islands. In the traditional Hawaiian vibe of open floor plans, the idea to create a seamless area from interior to exterior was paramount in keeping the house open, airy and welcoming.
"The clients were seeking the classic plantation style but wanted a more modern feel," says Giorgio. With that the design team of DC Hawaii set out to create a floor plan as unique as the surrounding topography.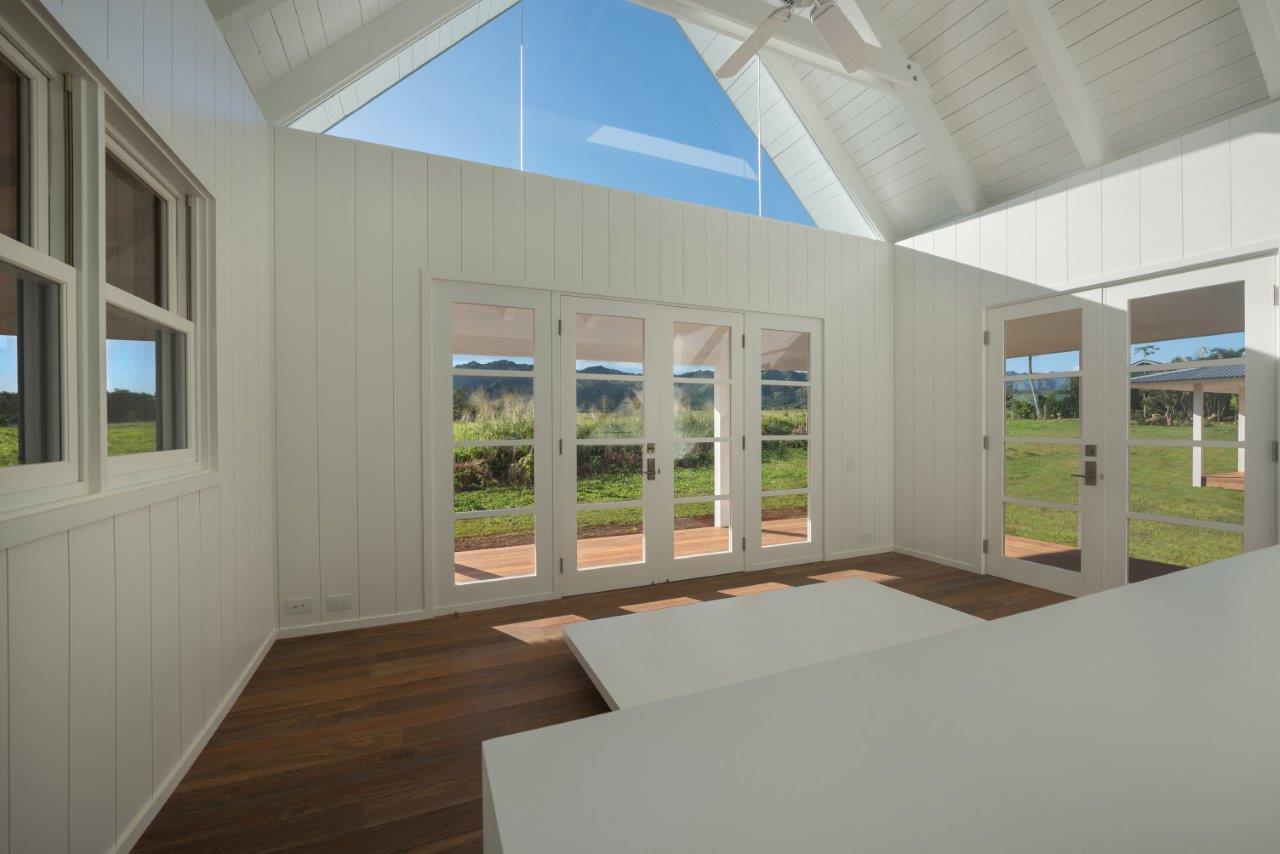 "The teak floors flow from interior to exterior with a seamless/zero transition threshold," said Giorgio. "With 10-foot eaves,  a full wrap around lanai and 6 foot breezeways between pods, this house allows owners ease of access to different parts of the home without being exposed to heavy weather Kauai can dish out."
Indoteak Design owner, Frank Ragen said of the build, "The PILA'A HALE home on Kauai that Santo and his crew at DC Hawaii just wrapped up show why he is one of the best architects on planet. The home has seamless indoor/outdoor transition spaces and utilized the natural beauty of landscape to inspire-compliment design and material choices."
Giorgio also said, "We have been so impressed with the quality and service from Indoteak Design that it makes it easy for us to recommend them. We are more than happy to let our clients know that we have used them on four projects in the past four years and we are currently 'spec-ing' for another project above Hanalei Bay. The partnership we have with Indoteak Design is one we are very pleased with and look forward to growing over the coming years. "
DESIGN CONCEPTS
2484 KENEKE ST.
KONG LUNG BLDG. SUITE  102
KILAUEA, KAUA'I, HAWAI'I  96754
P: 808 828-0160
C: 808 634-0637