Indoteak Design Spotlight: San Diego Home/Garden Home of the Year
We take great pride in every job that comes our way. Big or small, we appreciate all of the clients who request samples, quotes and place orders. Without them, there would be no Indoteak Design. We never forget that. That's why every job we do, we strive to create the worlds most beautiful reclaimed teak products. Because this wood is like no other.
It deserves the care and work we put into it. It has survived decades, sometimes centuries or weather, wars, famine, drought, tsunamis, cyclones, fire and all the while sheltered families building their family story. For us to re-purpose the wood from the farthest reaches of the globe and turn it into something that your family will enjoy means everything to us. It's with that resolve that work hard to create what you want, no matter how challenging. This brings us to the San Diego Home and Garden Home of the Year.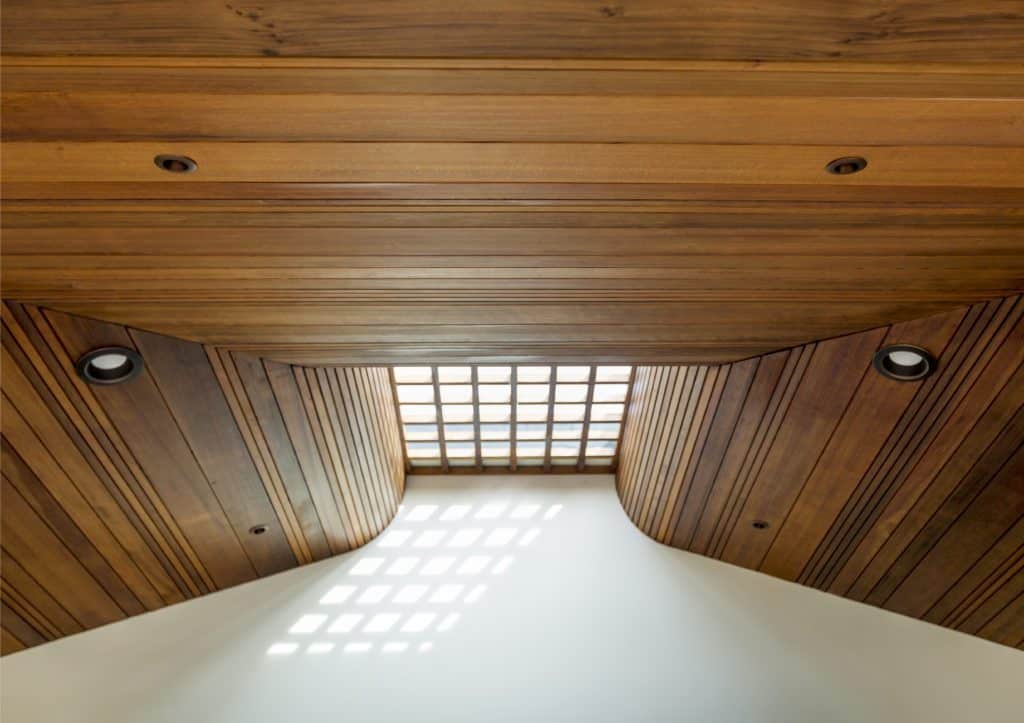 When we received the spec for a 5,000 sq.ft. home in La Jolla located on two acres of some of the most coveted property in San Diego County, we knew right away that this build was going to be amazing. La Jolla Designer Allison Dorvillier of Inplace Studio was the point person for the homeowners and worked closely with them to take this late 1950's house that had already undergone two make-overs, into their dream home.
"They wanted an easy-to-live-in family house," Alison says. "It needed to be flexible. They wanted areas for junk, for kids to do homework and to play music." From there, Dorvillier worked closely with the General Contractor to best use the space and surrounding topography.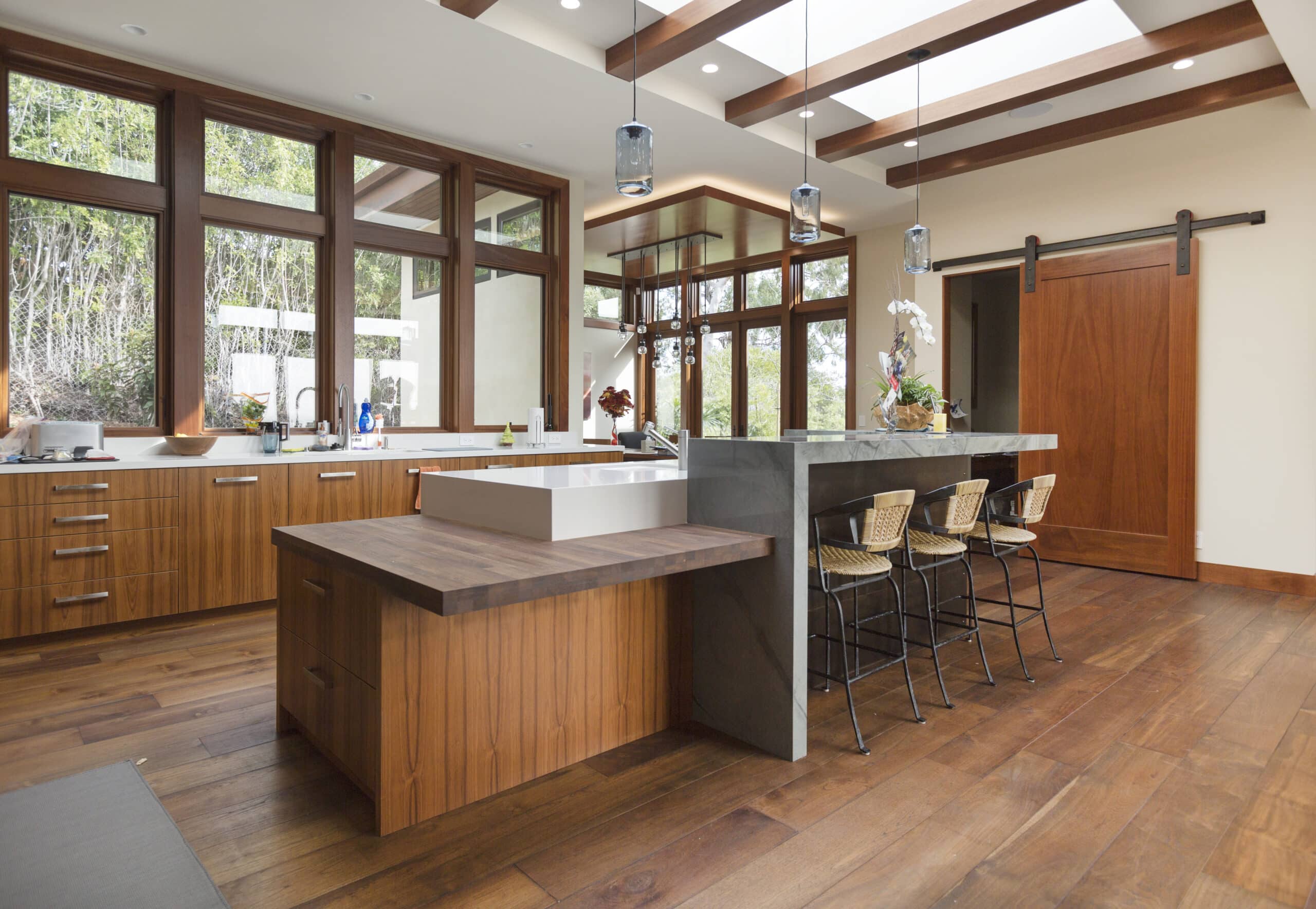 The first room that got switched around was once the homes Living room which is now the master bedroom with a private patio and massive bathroom area. The existing redwood beam ceiling with Its beautiful lines were amazing as they curved up to a grid-paned skylight creating a very unique vibe. The ceiling influenced the wood tones throughout the rest of the home, its reddish-brown color and geometry set the vibe for almost everything.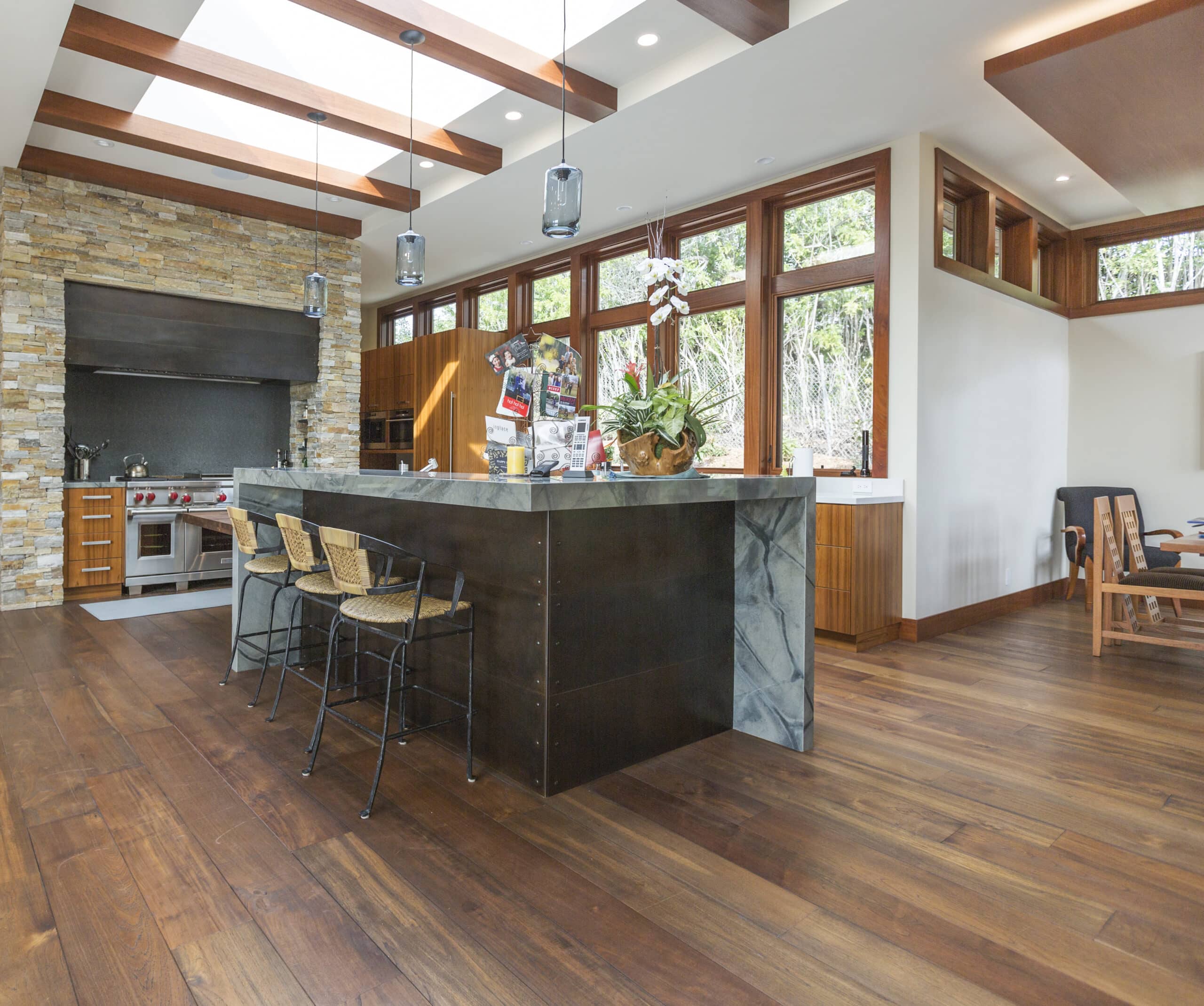 Reclaimed teak  wood sets off the flooring and the kitchen cabinetry as its rich color plays against a wooden counter-top juxtaposed with dynamic concrete.  Dorvillier says, "I like all of the woodwork and how it gives continuity and character to the house." While the home looks amazing for being built in 1958, it has undergone two previous remodels blending styles of Craftsman, Asian and modern architecture.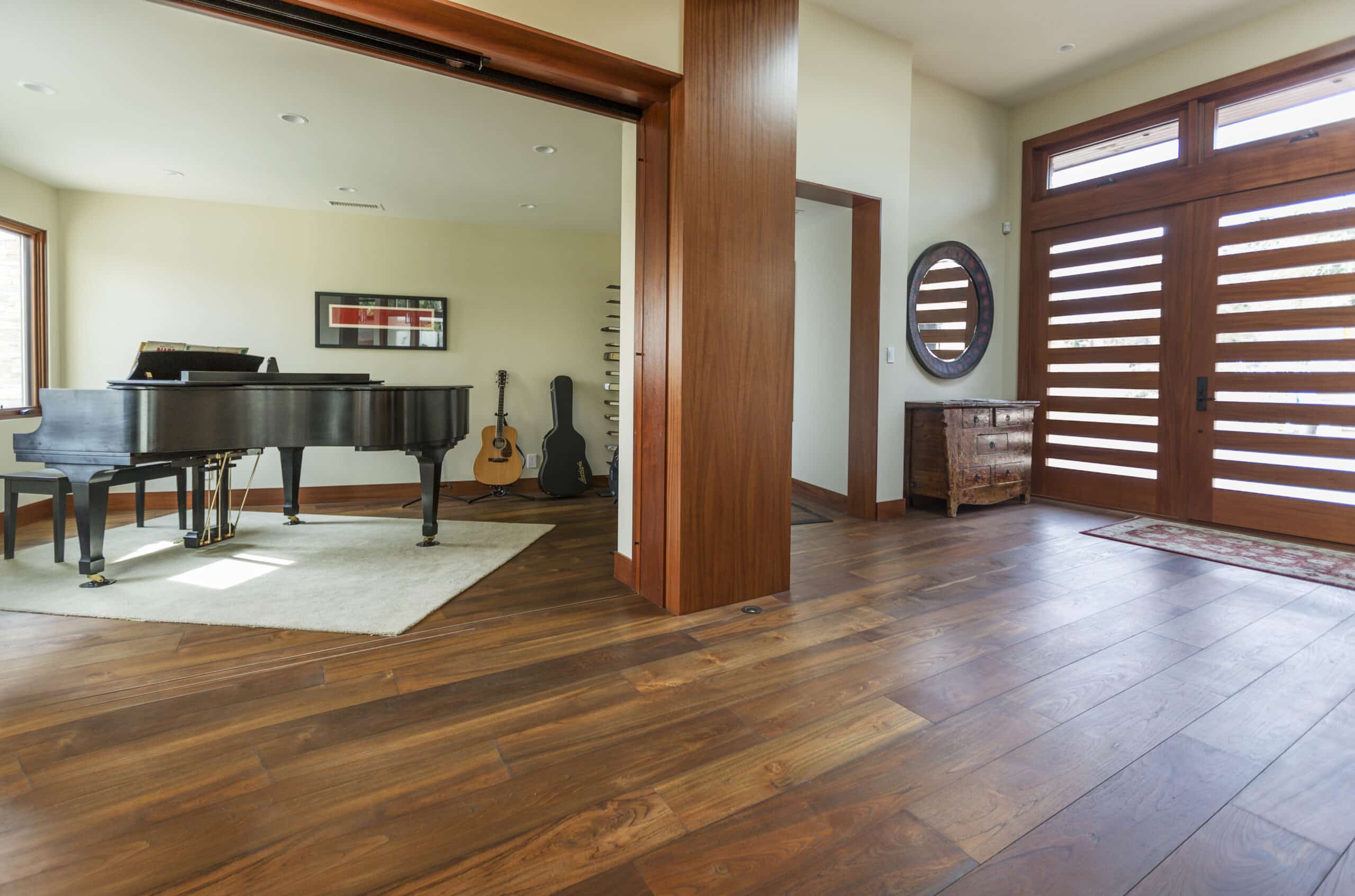 To see more of the home you can visit San Diego Home and Garden Magazine.