Flooring Structure, Substrate & Style
All of of our teak wood is 100% reclaimed. By properly utilizing this special Teak salvaged from Indonesia, our production works as a zero-waste process. This means no trees are cut down as a result of our work. Instead, the wood is saved from 100-300-year-old structures that would have otherwise been demolished. This rare wood is then refined without any VOC or leeching glues. The attention to detail during this process is what makes our product stand-alone as the finest in the world.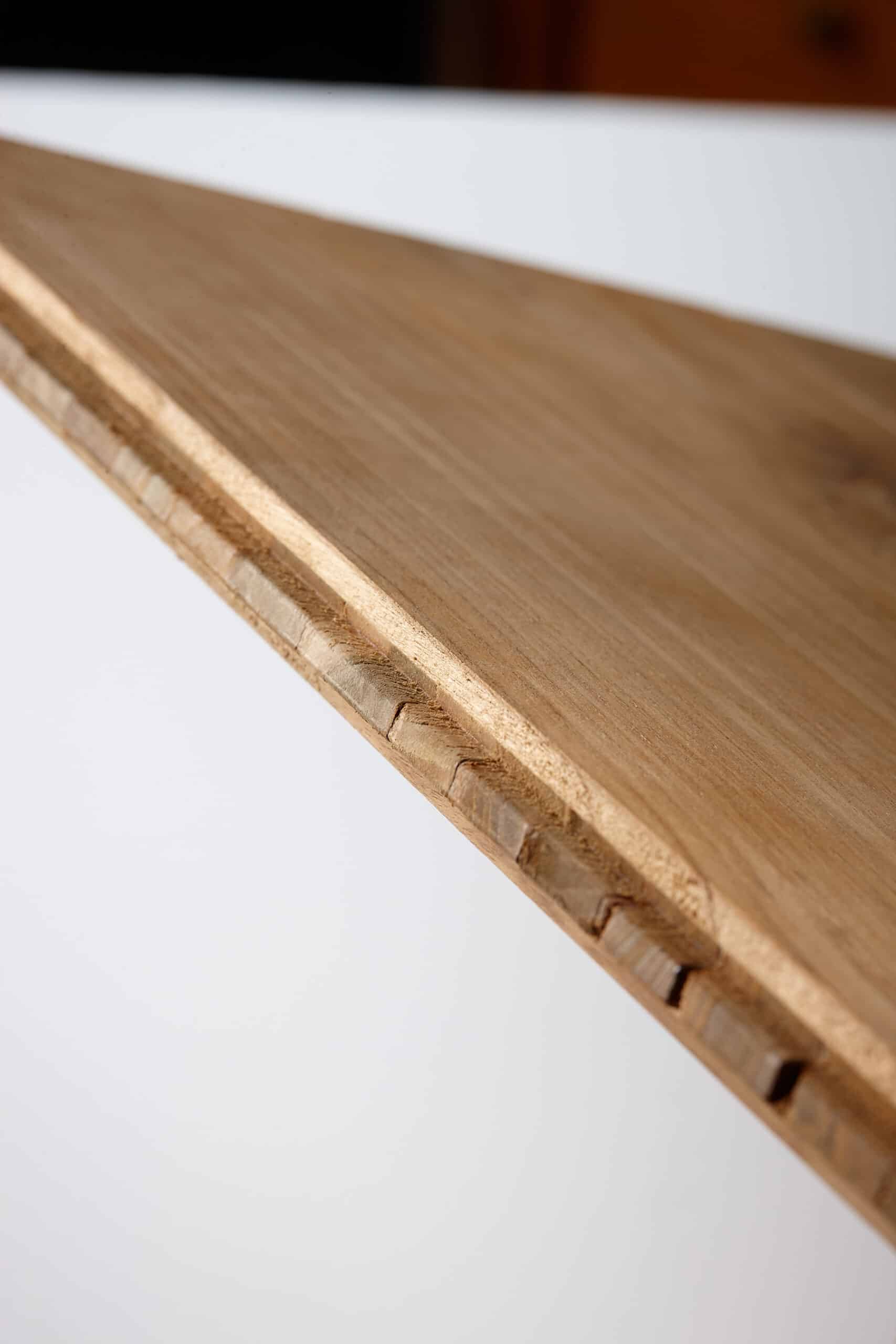 Durability
We utilize every part of the Teak we reclaim by utilizing the smaller pieces into our siding, tile and even into the substrate of the engineered flooring. The reason this is important to note is because with all layers of the flooring being teak, the water resistance runs through the whole piece of flooring. Other substrates with different species attract moisture and can warp, break and attract mildew and fungi.
All three layers of our engineered floors are 100% reclaimed teak, which means we have eliminated almost all the waste, creating an earth friendly, responsible product that is solid and stands up to moisture, wear and time. The pieces are T&G(Tongue in Groove), end matched and have a thick, durable wear layer that will provide years of life and enduring value.
The structure is important to note: All layers being of the same species and made of the same reclaimed teak means that it expands and contracts together as if it were one solid piece. Other manufacturers skimp and use other species or plywood for the substrate causing failure with temperature changes.
Thats where ours stands head and shoulders above the rest. Our one-of-a-kind construction will allow the wood to acclimate and adjust to climates, moisture levels and daily heavy use with minimal maintenance required.
The cross grain construction along with the wood that is 100-300 years in age(which means its already true and straight over time) ensures our flooring is strong and lasting for any home, hotel or restaurant its installed in. Guaranteed.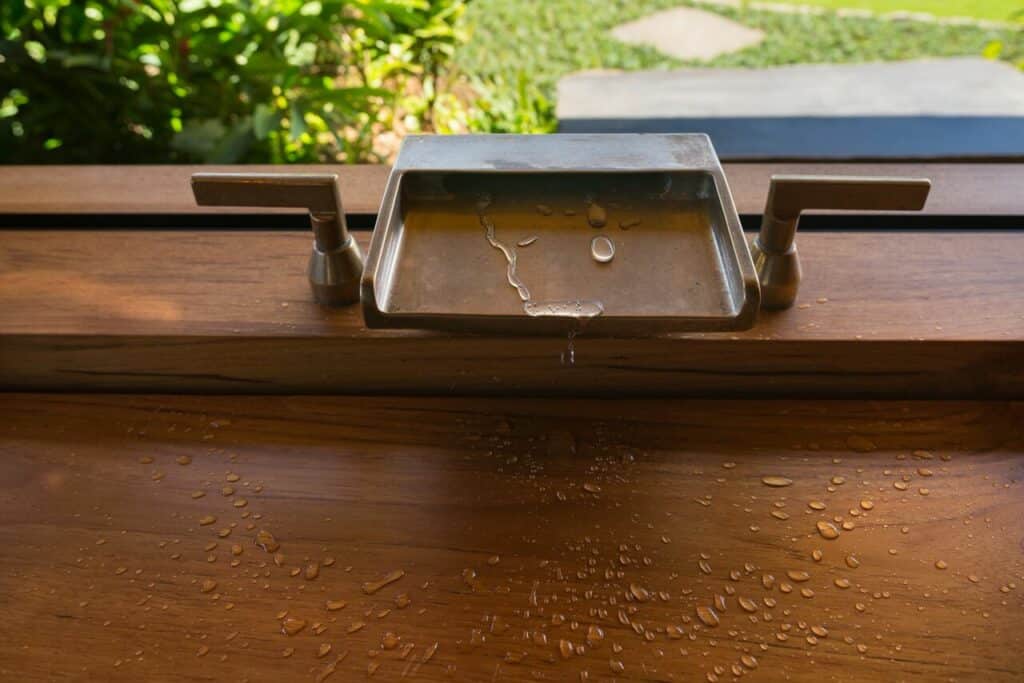 Strength and Water Resiliency
Teak wood is known the world over as a luxurious wood for good reason. With its amazing durability, resistance to water and the elements, all while maintaining its gorgeous look, teak owners also love that their floors need very little care or maintenance. Teak's unique structural properties and oils make it the perfect choice for a wide variety of uses.
One of the most attractive features of teak is its resiliency to moisture. People have used teak in their ocean-going vessels for over 200o years. The key reason being that teak wood contains a high oil content, high tensile strength and a very tight grain, making it particularly suitable where weather resistance is desired.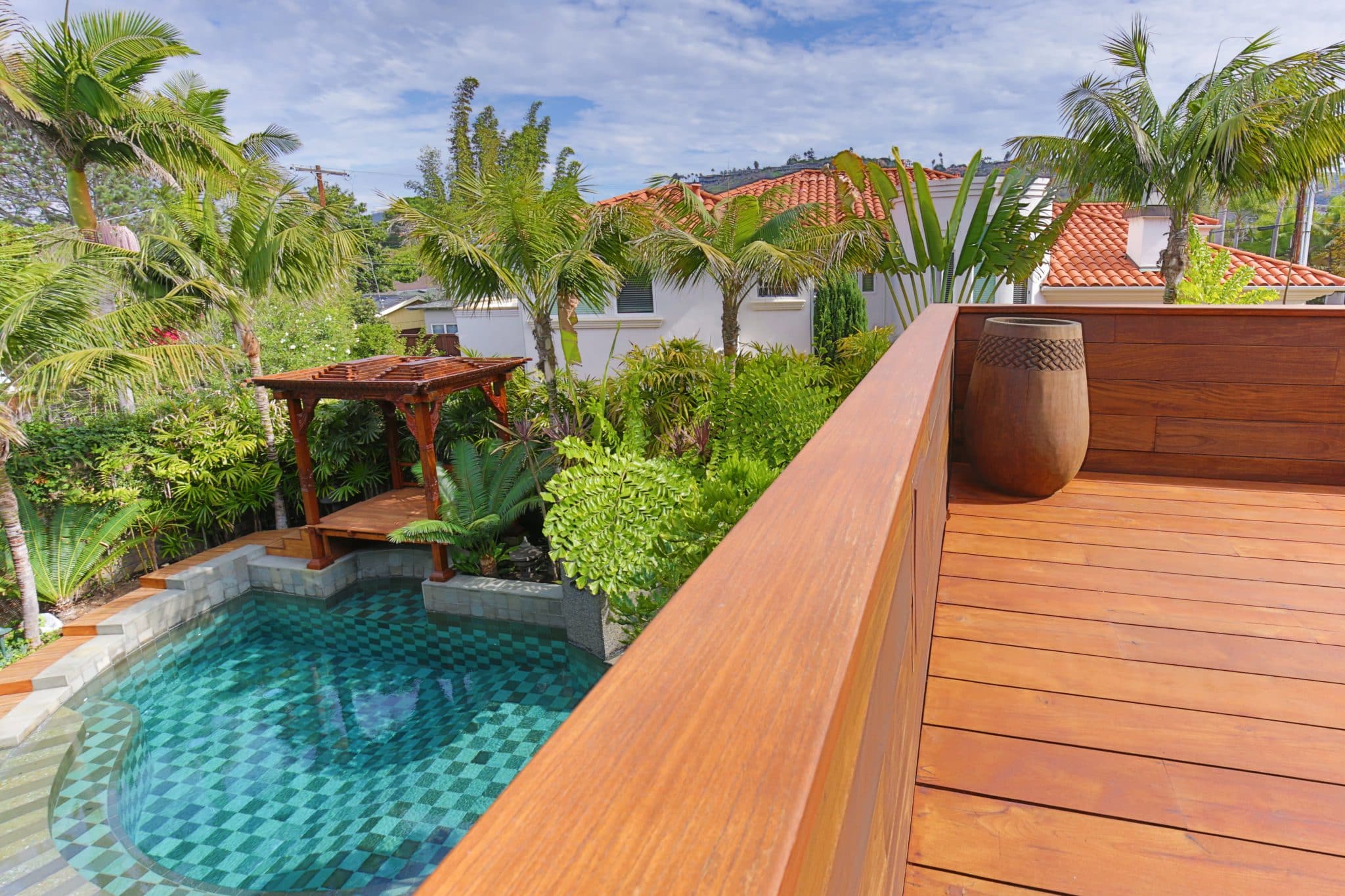 Exterior Use
This makes it ideal for outdoor decking, flooring and tile especially in regions with high humidity and moisture. The oil content in the wood keeps the boards from warping, bending or cracking and resists fungi and mold. With minimal care and maintenance, your flooring should last as long as you own your home and beyond.
When used outdoors in the sun, the teak will naturally age and take on a silvery patina that is actually preferred by many clients. For those who don't want to wait for the aging process, we recommend our Drift finish which makes the wood appear to be grey, making aging process is unnoticeable.
Others want to keep their decks looking new and that requires a basic maintenance every 6 months of reapplying an oil coating, keeping the color consistent year round.
While teak is durable, keep in mind that overuse of chemicals and harsh cleaning compounds can shorten the lifespan of the wood. Read below about our floor care recommendations and how you can maximize your investment.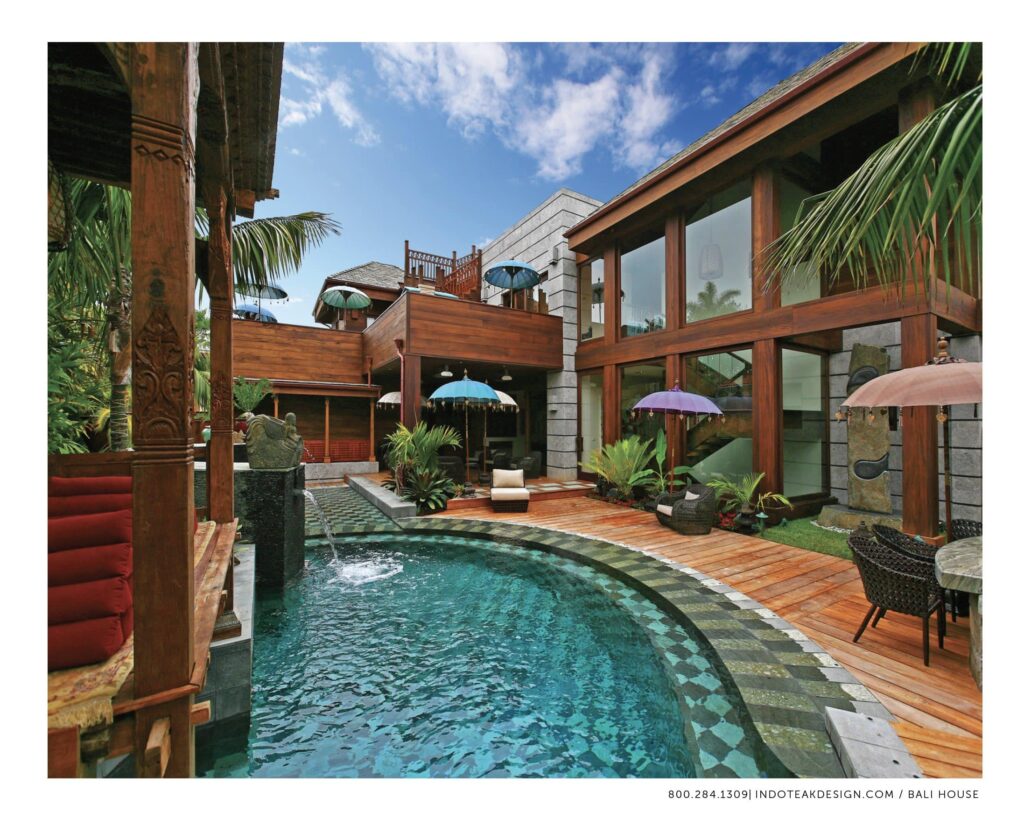 Reclaimed & Rare
80% of all teak grown in the world today comes from plantations. Strict regulations on growth has been placed on teak making it difficult to procure without the proper purchasing permits. Exportation of the wood is limited and which makes getting good teak difficult and reclaimed teak near impossible for the average person trying to start a business. Hence why there is such a small group of people in this industry of responsibly sourced reclaimed teak.
Teak remains a desirable wood because it has been proven for centuries to the the best option to withstand the elements. From the 1500's when people built ships from teak to sail around the globe to your neighbors fancy teak patio set by the pool. Teak and reclaimed teak especially live and prosper in sun, water, wind and anything nature can throw its way.
Teak is such a strong timber because it naturally contains silica. What is silica you ask? It's more than the stuff that comes in your new shoe box, silica is what makes the wood impermeably to insects and is often used in sealing the deck of a boat or use on the the flooring of a ship for its slip-resistance. The natural high oil content paired with silica helps teak survive the elements in ways most woods cannot.