This Stunning Hawaiian estate grabs you from the moment you first approach this private compound on the island of Kauai. The drive to the property is almost a mile down a private driveway before delivering you back in time to raw beauty and impeccable design.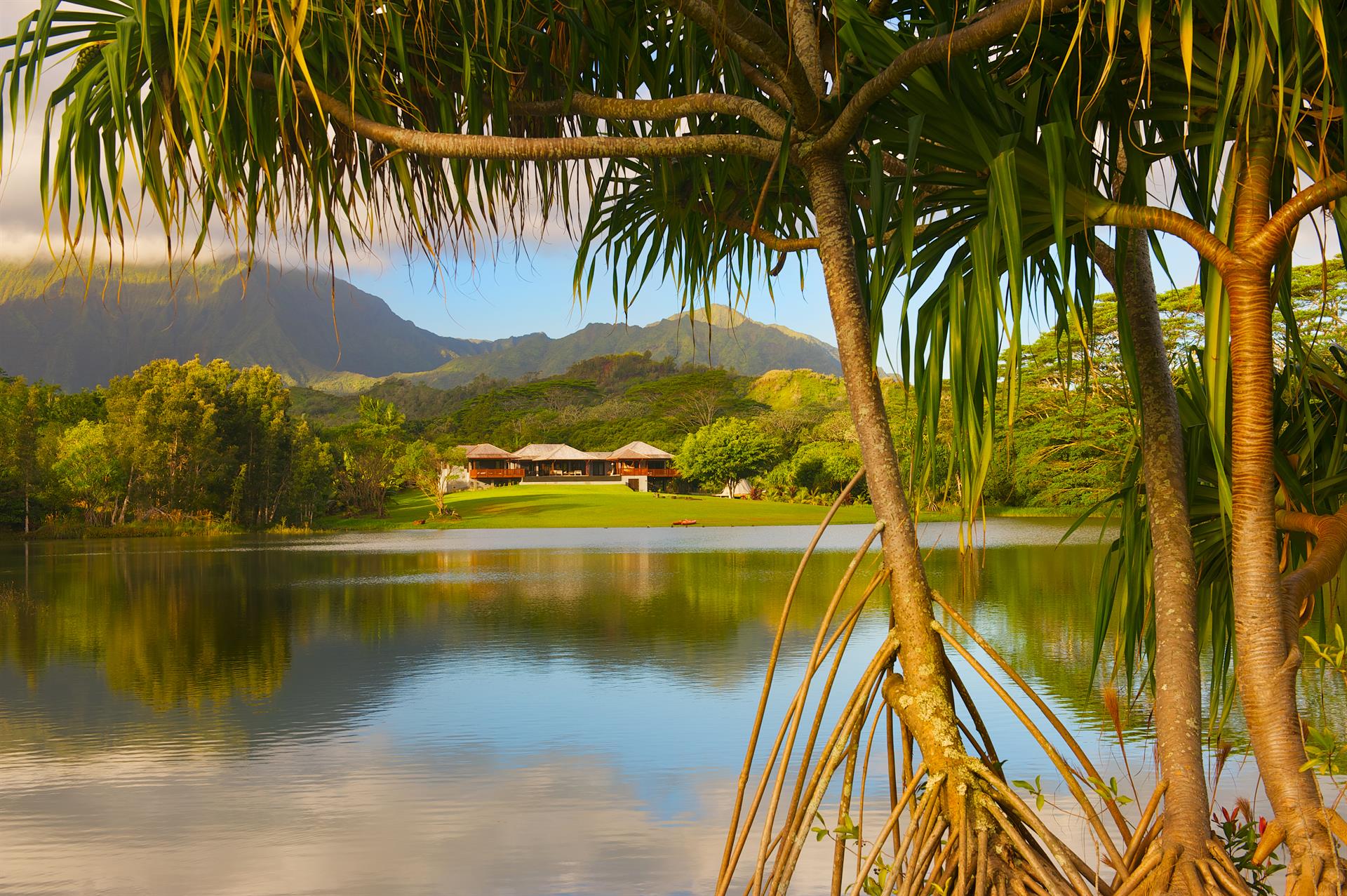 The compound is Located in Kilauea on Kauai's north shore and covers an impressive six and a half acres. While just minutes from the beaches of Princeville, the privacy of the incredibly luxurious property makes one feel as though they are living in their own private island paradise.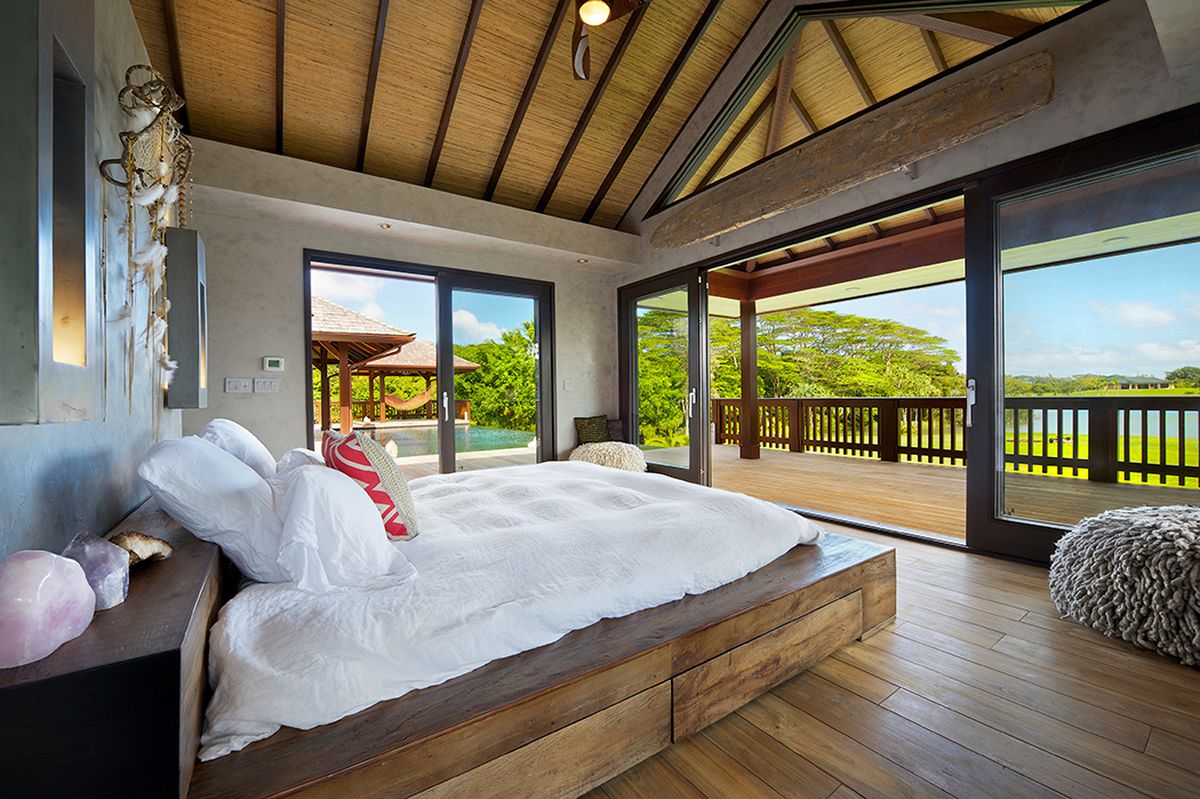 Featuring two homes with sprawling indoor/outdoor living spaces, all featuring material from 100 year old buildings turned into  FSC 100%reclaimed teak wood. The property looks the Kalihiwai reservoir and takes visitors on a journey back in time. With a combined living space of  almost 5,800 Sq. Ft., this Balinese-inspired masterpiece looks and feels like it has been here for decades, when in fact, it was only built in 2014 by musician, Donavon Frankenreiter and his wife Petra.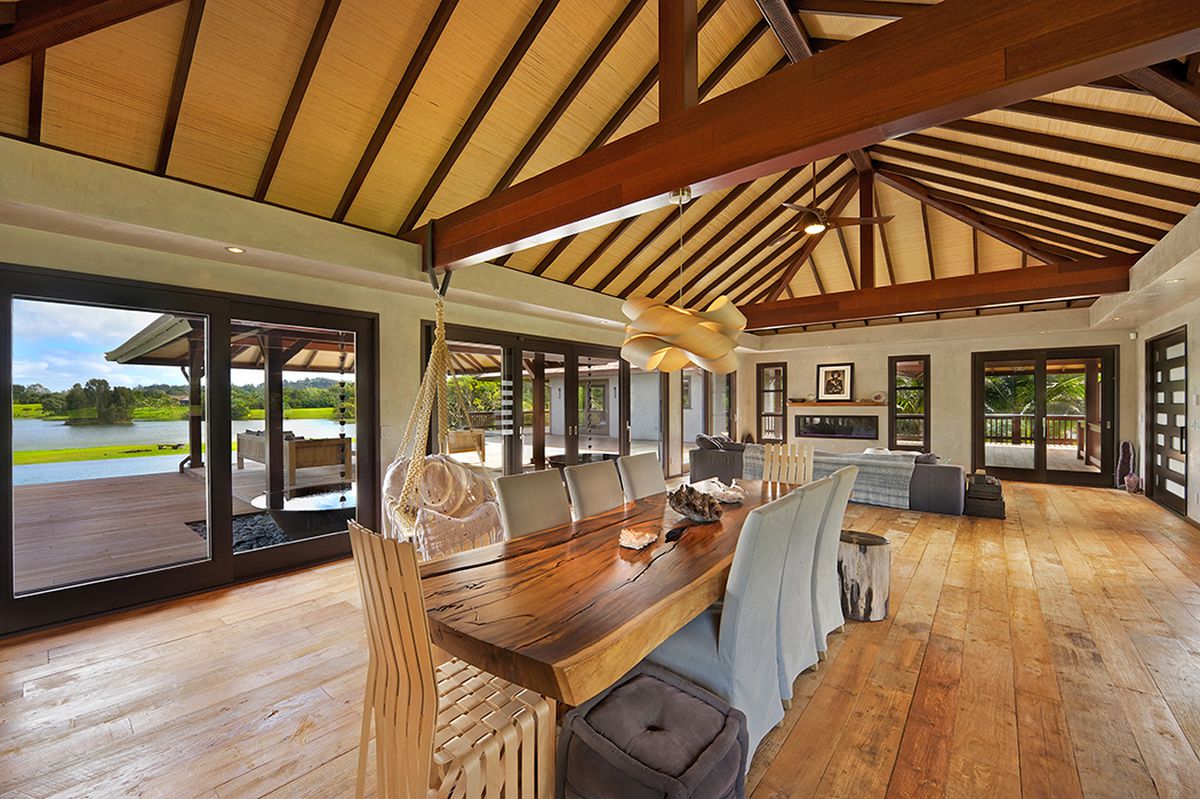 The decor can be directly attributed to Frankenreiter's wife who tackled the massive undertaking of interior design.  She worked closely with us throughout the whole process and the 3 bedroom/ 3 bath main house which features FSC 100% reclaimed teak from 100-year-old old structures in Bali. All the handcrafted reclaimed teak floors were built just for the project and feature rare large width planks.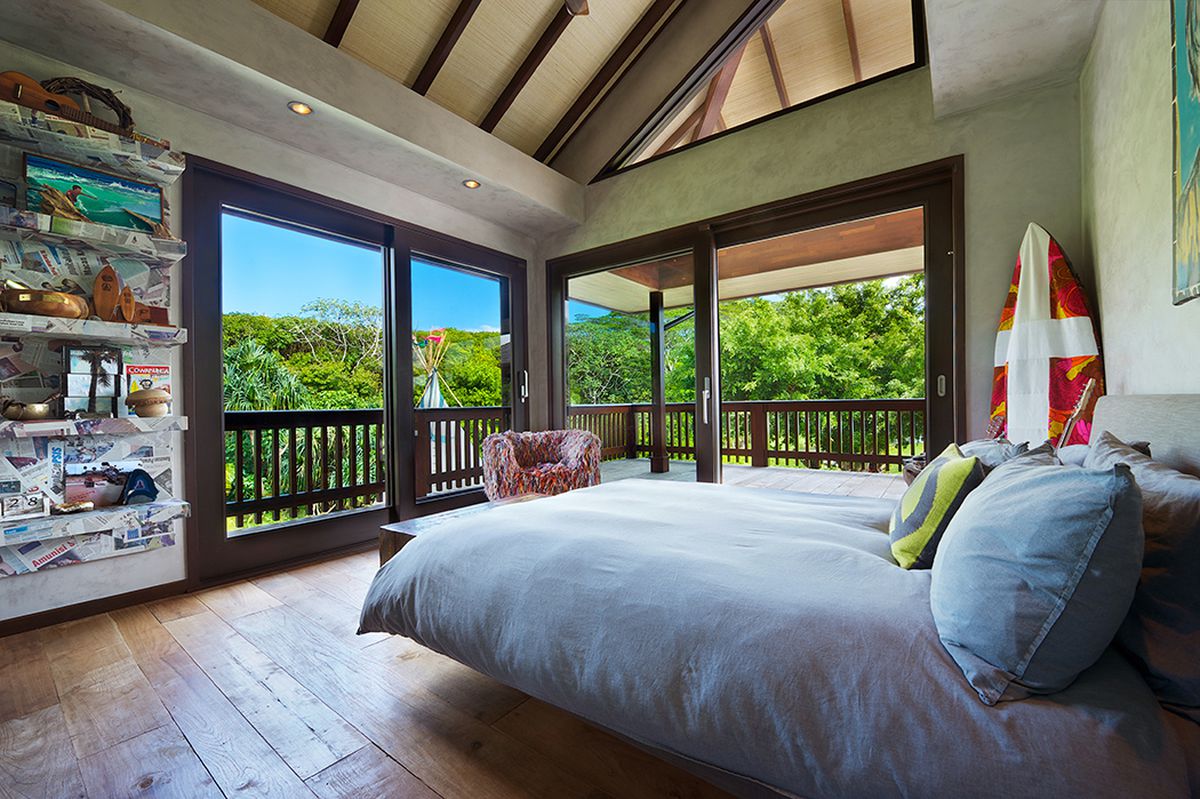 With such amazing views and blowing trade winds, the estate was perfect for an open floor-plan, allowing people to move seamlessly between indoors and out.  Not to be forgotten is the smaller, just as incredible, second home on the property. With one bedroom, one bath, and also featuring Indoteak Design reclaimed teak wood construction throughout, this would be a granny flat anyone would want to call home.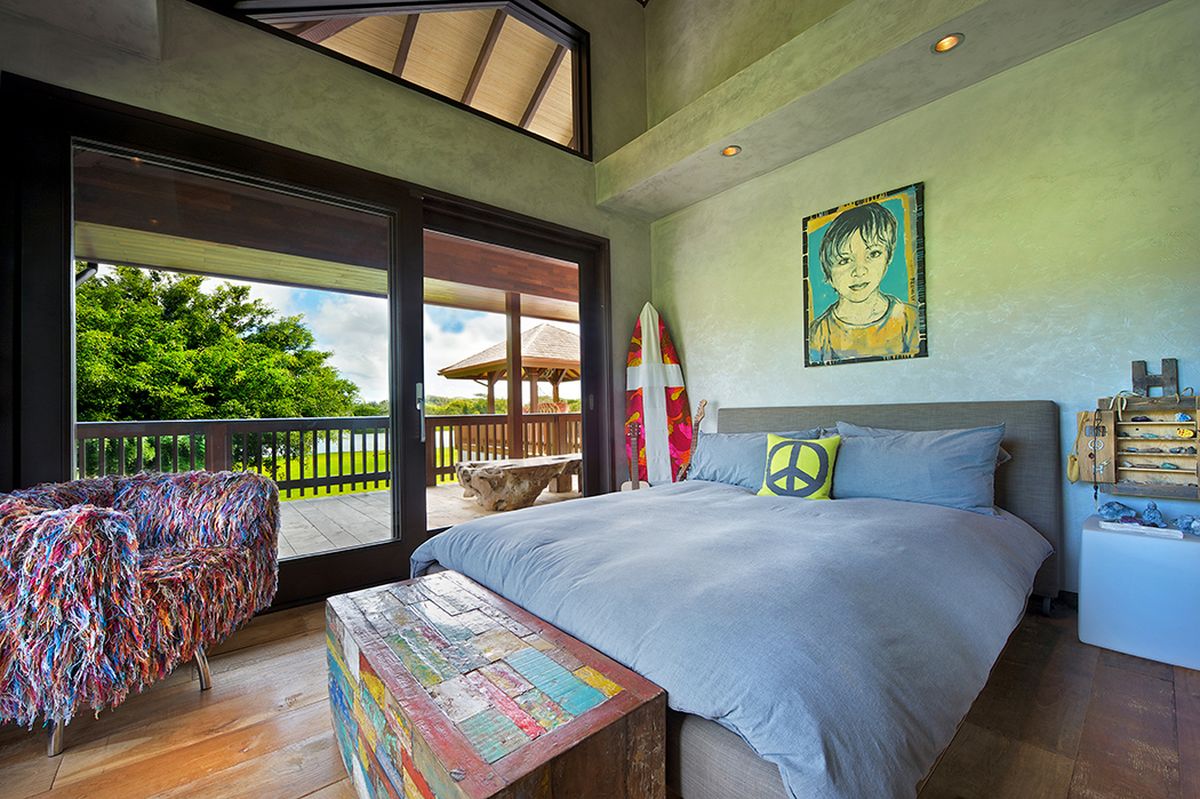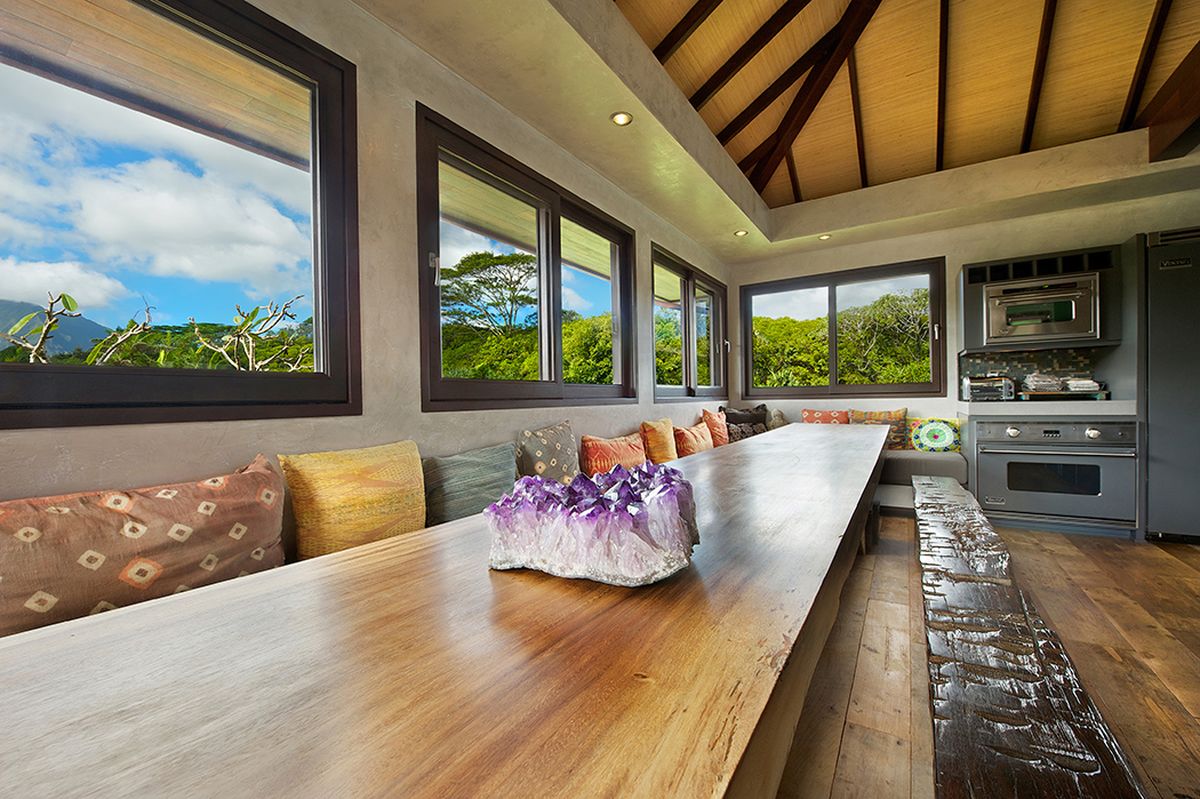 The kitchen features reclaimed teak engineered flooring from Indoteak Design and an amazing "live edge" reclaimed teak wood slab measuring over 12 feet long and live-edge bench seating.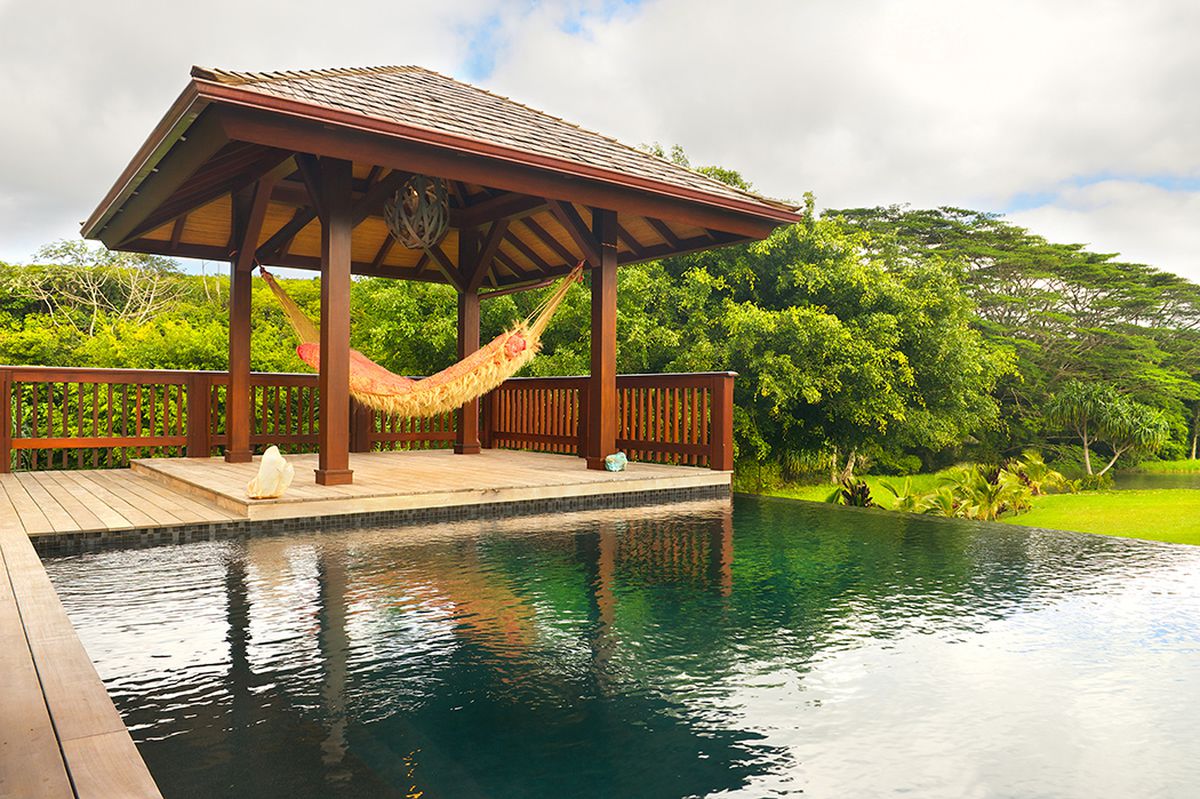 Out by the endless pool, the bale roof of the gazebo invites guests to lounge in the hammock hovering above the reclaimed teak decking, which is recycled from buildings hundreds of years old, strengthened by elements. It's that weathering that allows the wood to be true, strong and have that natural patina, making it the ultimate indoor/outdoor material.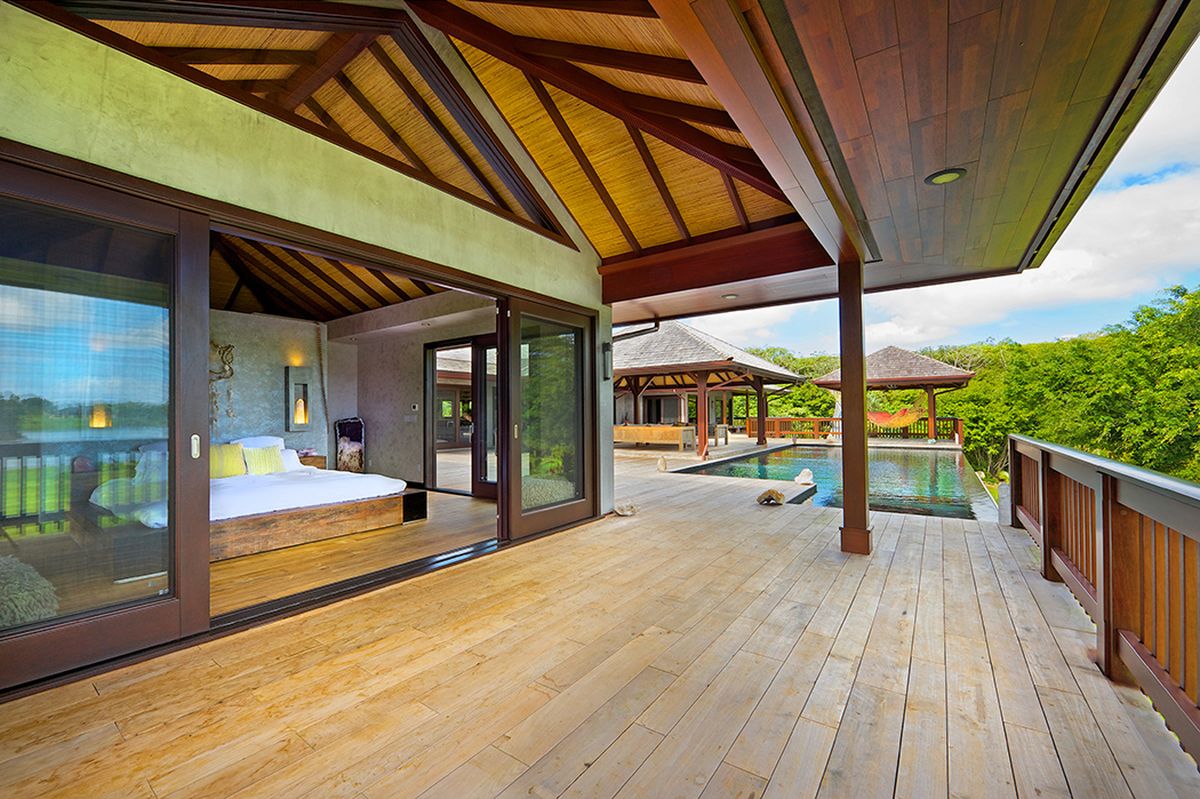 Besides the beautiful reclaimed teak, the property features extensive fruit trees, a lovely lily pond,the aforementioned infinity pool, outdoor showers and relaxation stations and outdoor lounging areas. The estate was built from 2014-2016 with mindful, green and recycled construction as a primary attribute as well as Petra's unique styling and decor.