LIFE ALIVE RESTAURANT
Life Alive restaurant, located in Back Bay Boston, was concepted by the interior design firm, Studio Phenomena.  Indoteak Design worked closely with Kiki Mobley and Kendall Lowe, the co-owners of Studio Phenomena to create a very colorful and unique tile floor. The client not only wanted something beautiful but also sustainable. After some discussions, the designers wanted the tiles to capture the vibe of colorful area rugs with blending of colors and title shapes. The results are stunning to say the least.
The designs were created by using Indoteak Designs Cinta tile line, which is created from 100% recycled and reclaimed teak wood. The tiles are all hand made, hand sanded and hand finished to order. the designs used are the AMY, EMMA and FRANK tiles.
If you are interested in creating your own custom colored tile for your home or business, please contact sales@indoteakdesign.com to speak with one of our designers.
Cinta Tile
Cinta Tile is created from reclaimed teak wood that is recycled from buildings that were slated from demo. Instead of the timbers ending up in a landfill, we save the wood and give it new life as flooring, tile and other home products.
All products are made by hand and reflect the beautiful journey the wood has made over the centuries. Sustainable, beautiful and completely recycled, Indoteak Design is proud to offer this amazing product for home or business.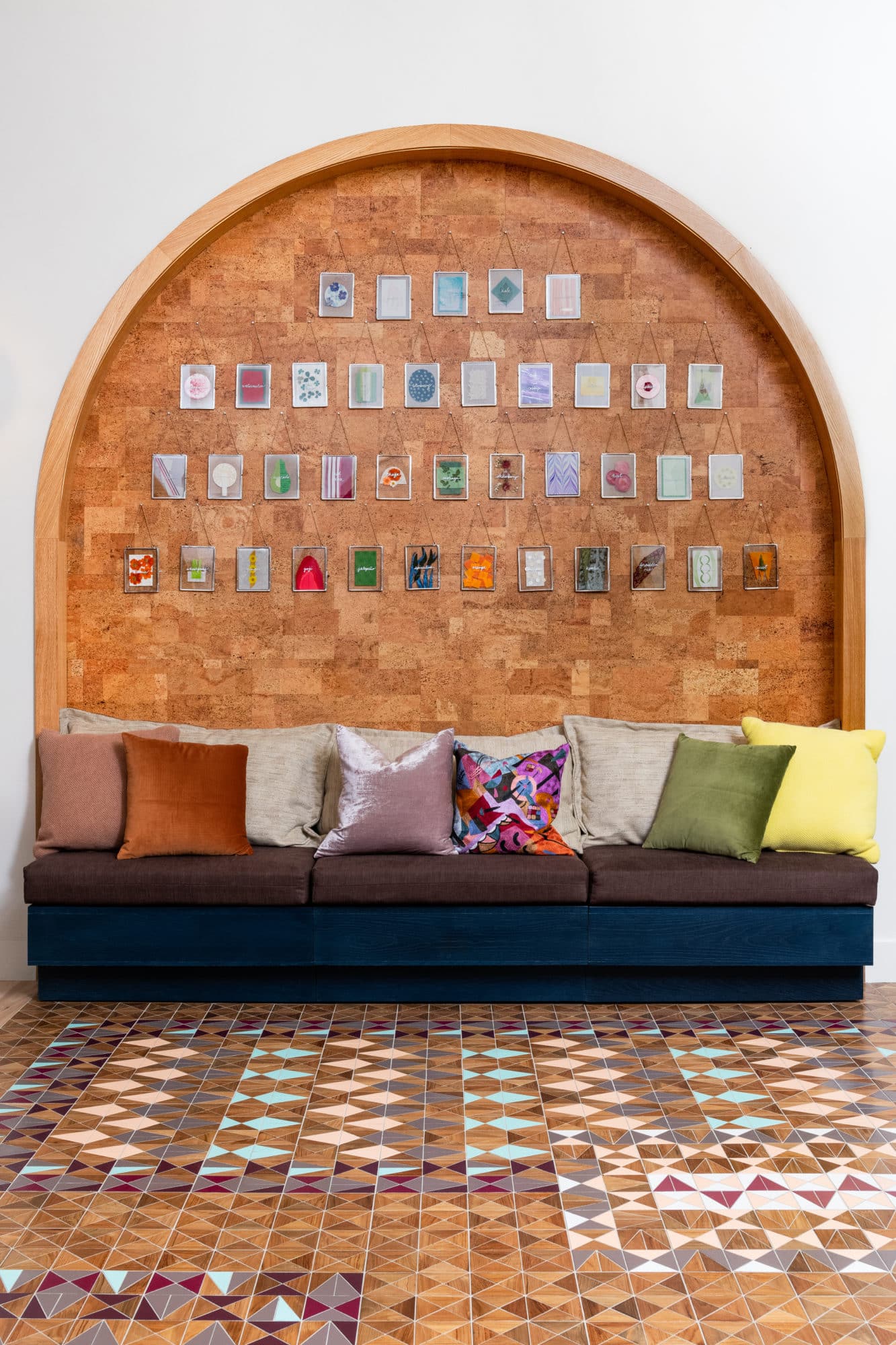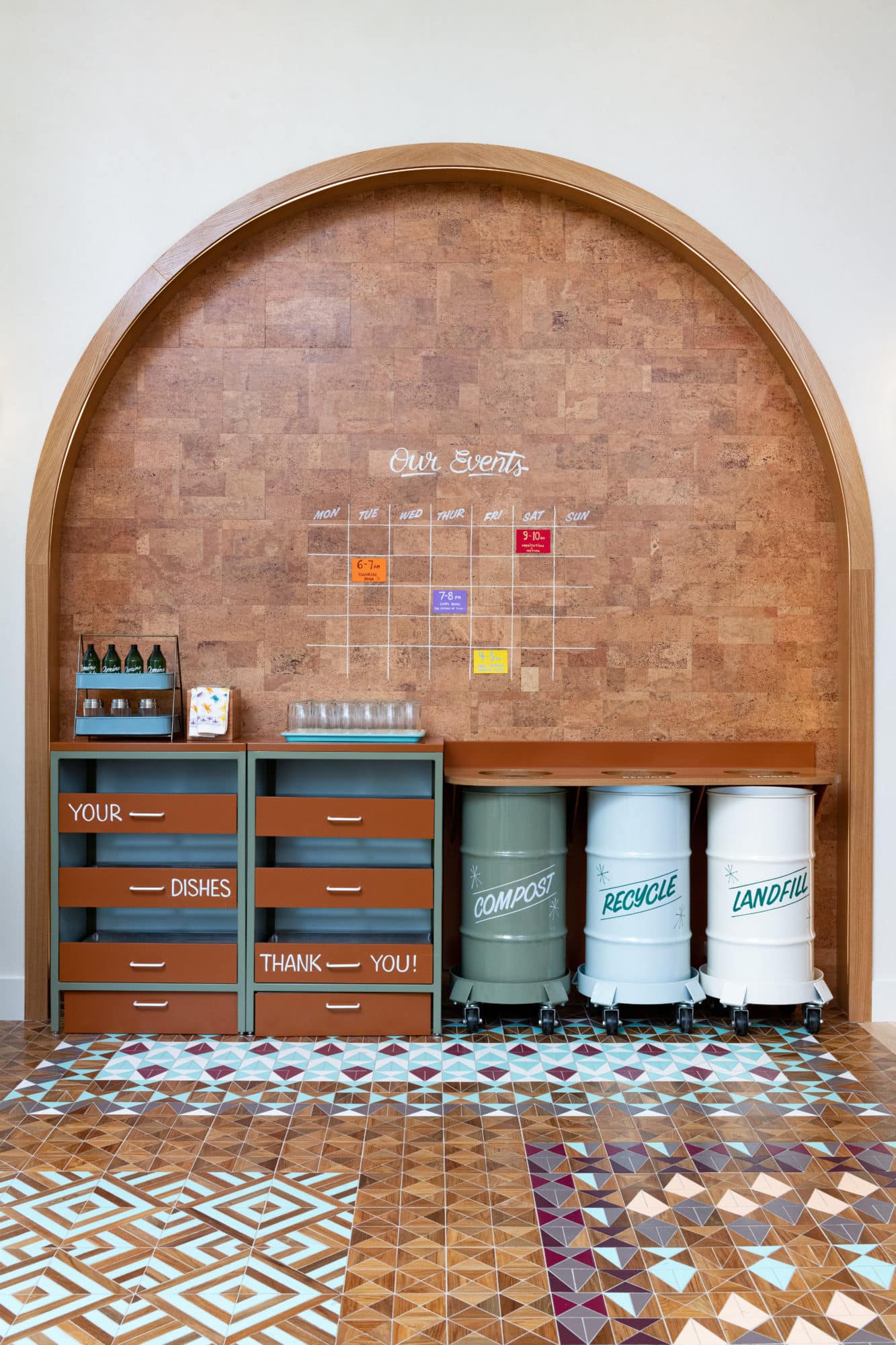 Life Alive 431 Boylston St., Boston; Mondays–Fridays from 7 a.m.–10 p.m., Saturdays and Sundays from 8 a.m.–10 p.m.; lifealive.com