Musician Donavon Frankenreiter Creates A reclaimed teak/Boat Wood Covered Work of Art
There was a time when Donavon Frankenreiter wasn't the well known musician he is today. He once travelled the world as a professional surfer, hanging with the elite of the sport. He travelled from exotic location to exotic location, surfing the worlds best waves and enjoyed the camaraderie of being on tour with his best friends. His personality lit up any event, party or get-together and soon Frankenreiter and his magnetic personality found himself looking at bigger opportunities in life than the surf.
Off tour, but still well-known, the former world tour surfer and star of the "Drive Thru" surf video franchise, Frankenreiter pursued his love of guitar and music and found he was drawn to create, and music quickly became the preferred canvas for his art.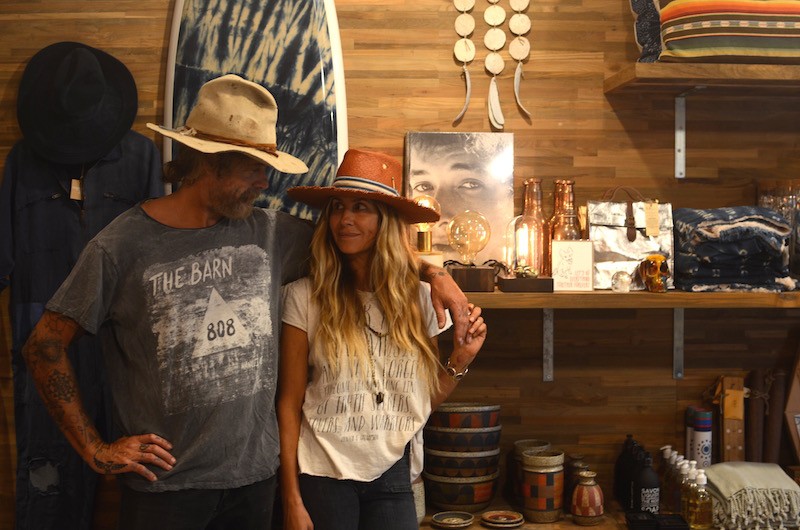 As Frankenreiter blazed his own path touring bars, honky-tonks and local venues like The Whiskey in his native Southern California, the crowds began to grow, filled with fans who love his 70's southern rock vibe and matching fashion.
As a pro surfer, fashion consisted of what came in boxes from his sponsors but later, Fashion evolved into a new area with his music and lifestyle shift. After the Frankenreiter's moved to the island of Kauai to the small town of Princeville, the laid back clan developed a new passion and opened a small business.
During their down-time from touring and raising a growing family, The Frankenreiter's opened a small boutique called The Barn 808. The über-fashionable storefront with equally welcoming interior, features the finest in fashions, home decor accessories and all-around inspiration, creating a shopping experience that is truly unique in the sleepy surf town of Hanalei Bay.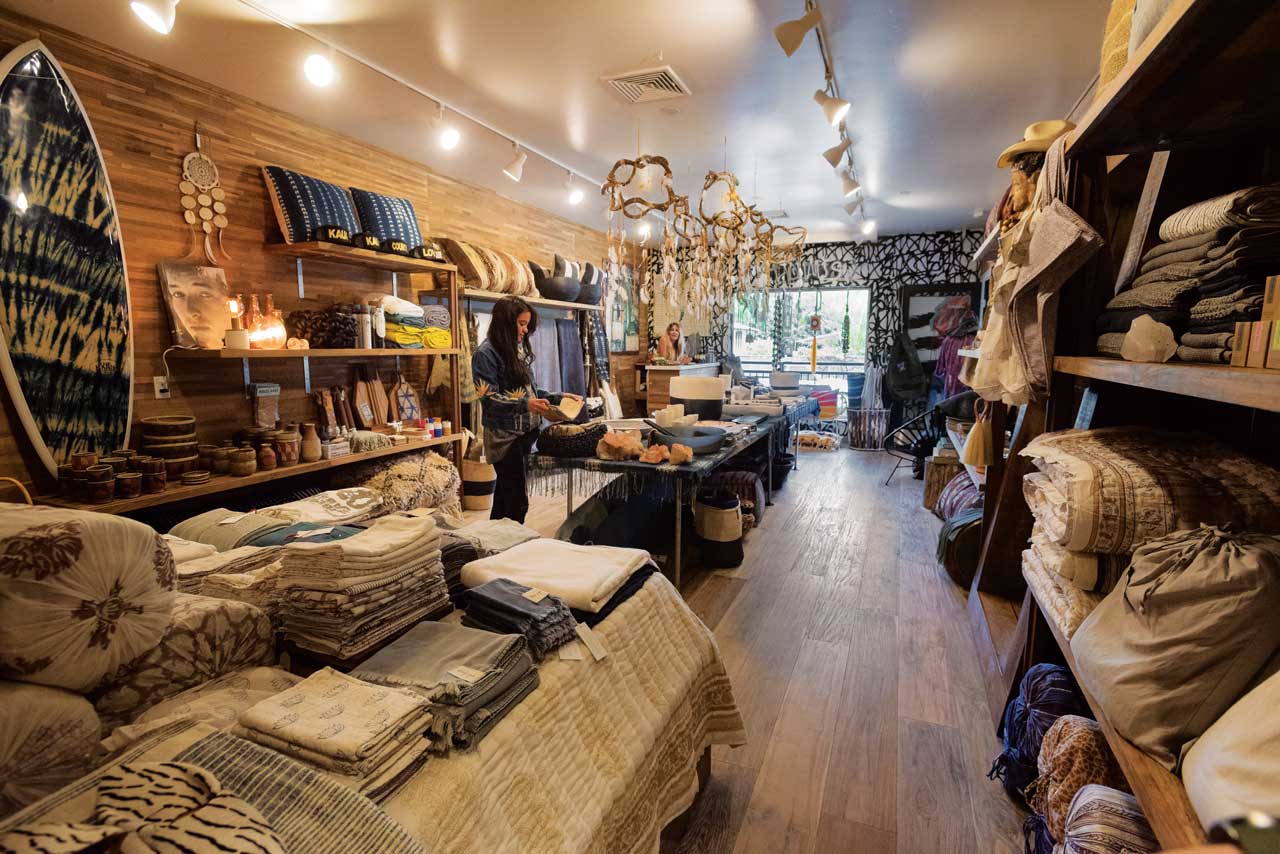 "The reclaimed boat wood from Indoteak has been one of my favorite items. I've been looking for just the right opportunity to use it and the Airstream was the perfect fit."
Donavon Frankenreiter – Owner of The Barn 808
Indoteak Design owner Frank Ragen recalls the first time he met Donavon at a SurfAid event a few years ago. "We hit it off right away," says Ragen. "We have similar energy as far as we talk fast, share similar interests with surfing and being eco-conscious towards the top of the list. We talked about collaborating on some design ideas and a friendship was formed quite organically. Since then, its been awesome to work with Donavon on all his creative ideas for the Barn."
One of those ideas was covering his new Airstream with reclaimed boat wood from Indonesia. The challenge was eagerly accepted.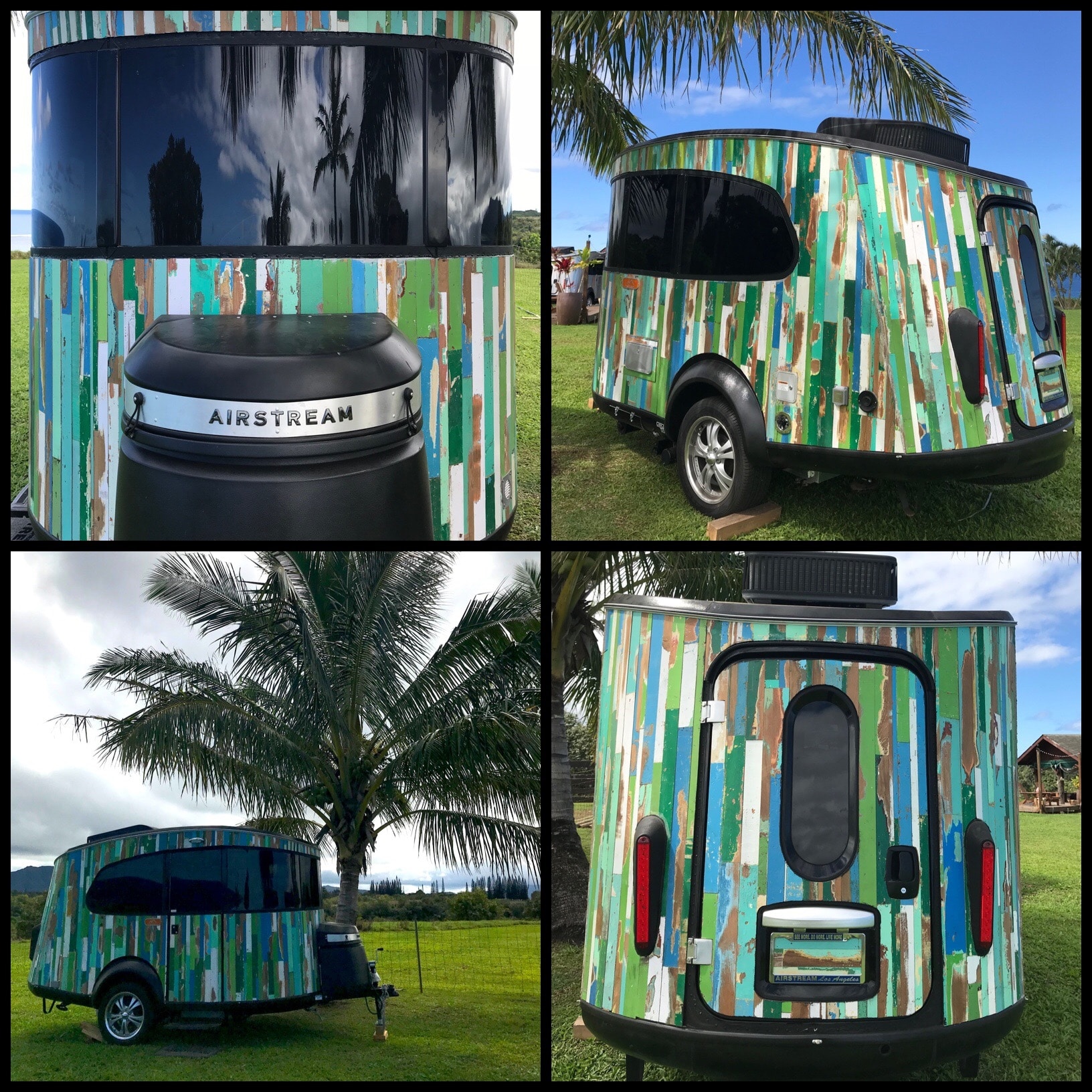 The small, but spacious trailer from Airstream underwent quite the transformation to become Donavon and Petra Frankenreiter's self described "Zen Den." The iconic silver aluminum exterior was soon outfitted with Indoteak Design 100% reclaimed teak boat wood from Indonesia.
In February 2018, Frankenreiter began putting the finishing touches on his 2017 Airstream "Base Camp" trailer with the intention of creating something that would get people to notice the beautiful wood from Indoteak Design.
The relationship that once started with Donavon being a client has since turned into one that see Frankenreiter as a retailer of the product as well as a brand ambassador for the brand.
Frankenreiter said of the project, "It was really fun to get creative with the build out of the trailer. I wanted to have a little place to relax that we could cart down to the beach for family days and enjoy our time off at home. The reclaimed boat wood from Indoteak has been one of my favorite items. I've been looking for just the right opportunity to use it and the Airstream was the perfect fit."