100% Reclaimed Teak Tables by Indoteak Design
One of the most requested commercial products that we create are custom tables for homes, bars and restaurants. Whether world renown or locally owned businesses, our tables have provided a gorgeous surface for many happy customers over the years. Our old growth, reclaimed teak wood from Indonesia is the perfect material for clients in need of durable, beautiful tables. It also tells a story of sustainability as well as a commitment to our environment that many establishments find necessary to tell their brand story. Read more about our incredible tables and how we can create anything to fit your next restaurant project.
---
Chica Restaurant – Las Vegas
For Chica, our client wanted to change up the typical dining room table look and decided to try our 100% reclaimed teak Cinta tiles for the tops of their tables. Since we hand-make all of our tables, it was no problem to drop in the tiles to create something elegant, unique and beautiful for the project.
These tables are 36″x 36″ and feature our solid reclaimed teak core, reclaimed teak "Amy" tiles in the natural patina option on the surface with an edge banding for durability. All of our reclaimed teak tables are water proof and come with a seal to ensure long life, all while maintaining the teaks natural beauty and luster.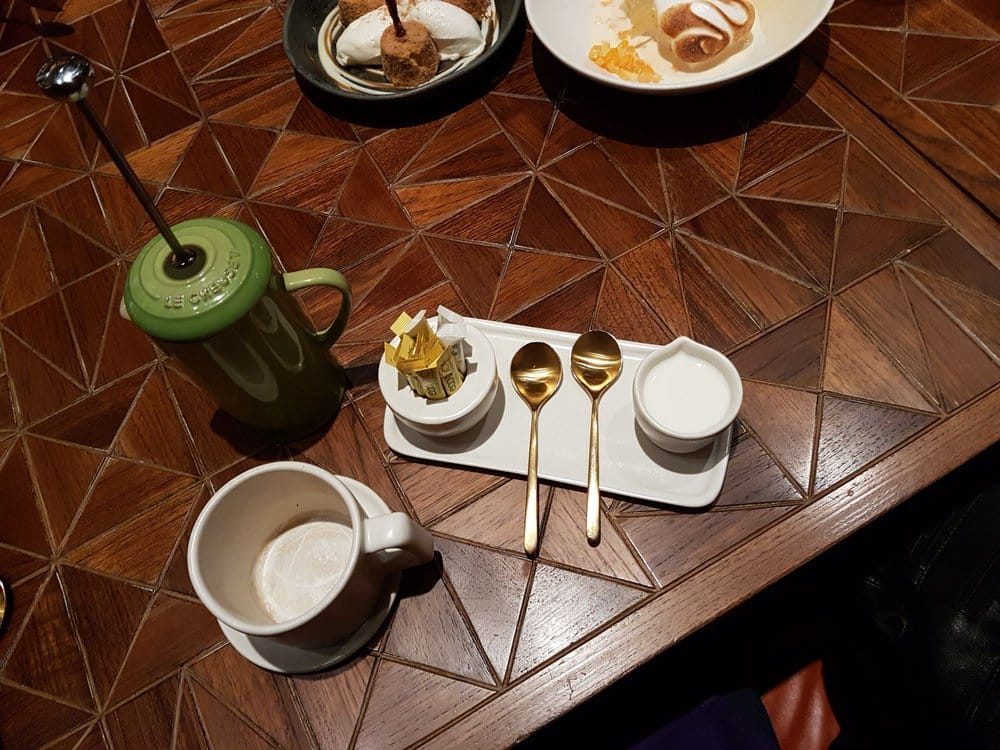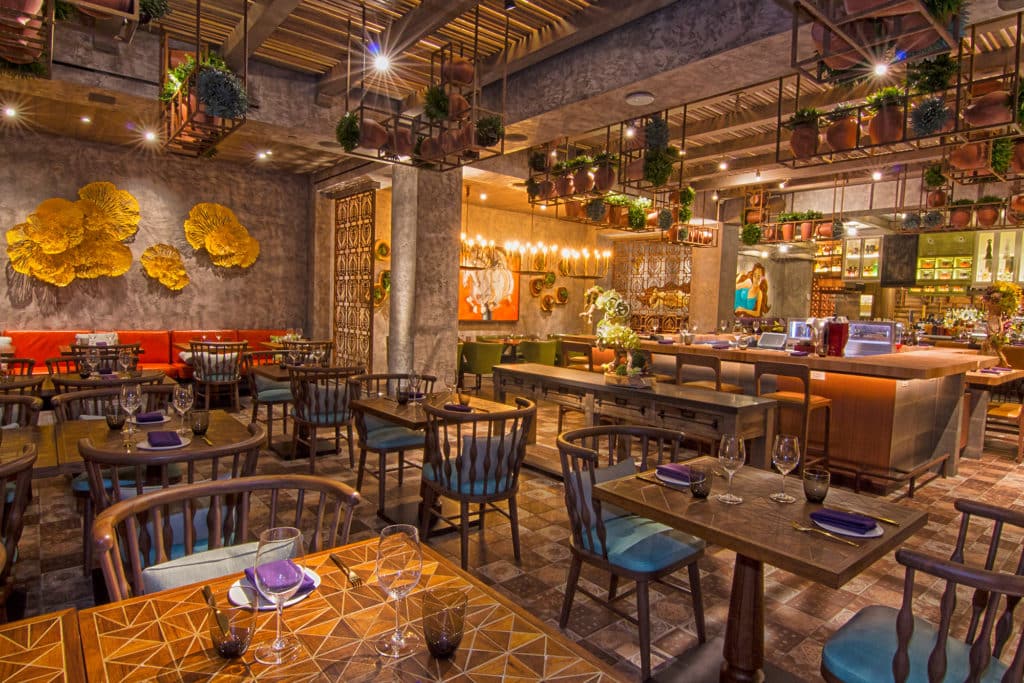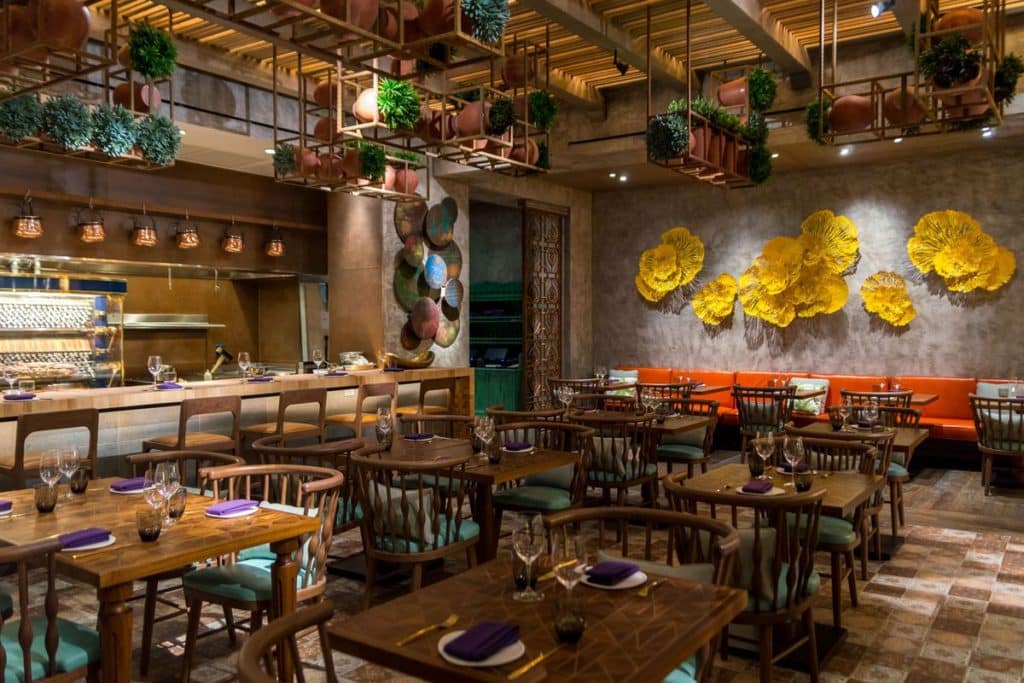 ---
Viceroy Hotel – Somerset Restaurant, Chicago
This project was one of our favorites. New York-based AvroKO reinterpreted the classic country club for its interior design of Somerset, which opened in September.
"Undulating textured- glass screens behind the main bar subtly recall canvas sails; banquettes are adorned in jade upholstery and white piping. The vibe is reminiscent of vintage tennis fashion and evokes the feeling of luxurious club lounges," describes principal designer Adam Farmerie.
"The blues and greens relate directly to the natural environments of the marina and lawn clubs we were referencing, using deeper hues to oversaturate the environment with tongue-in-cheek richness."
Indoteak Design worked closely with the Somerset to create their signature tables, outfitted with our FSC reclaimed teak. These custom tables and floors got The Somerset nominated for many design awards in 2018.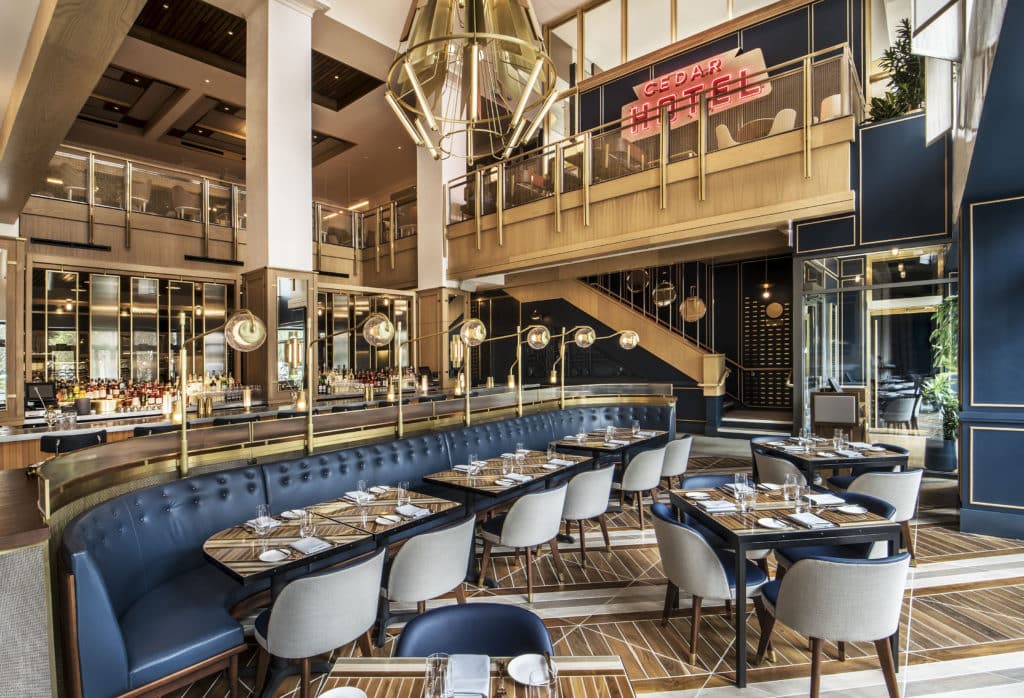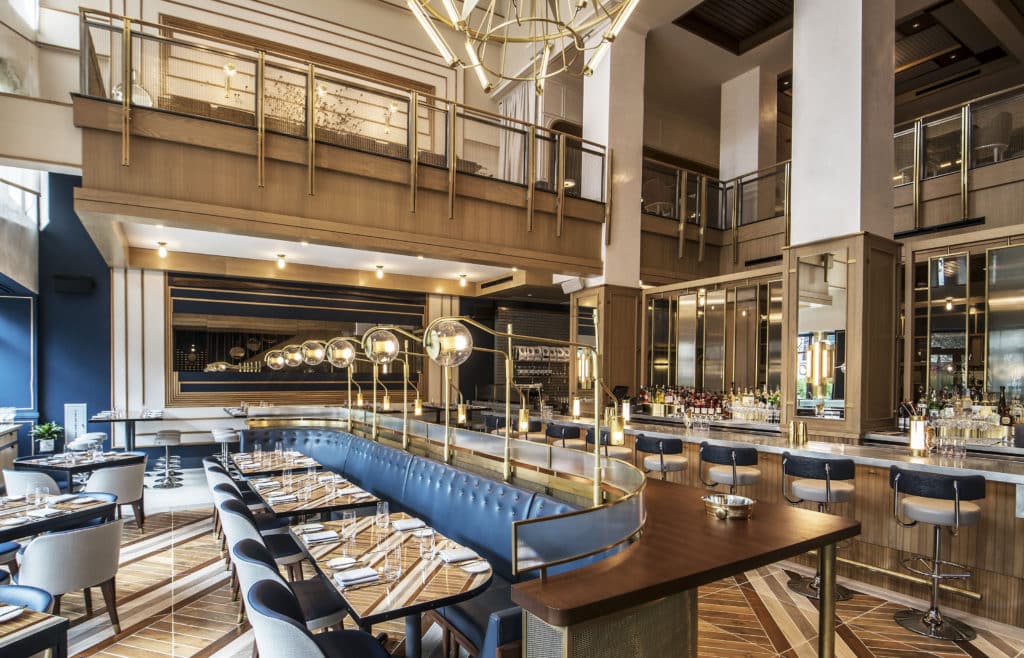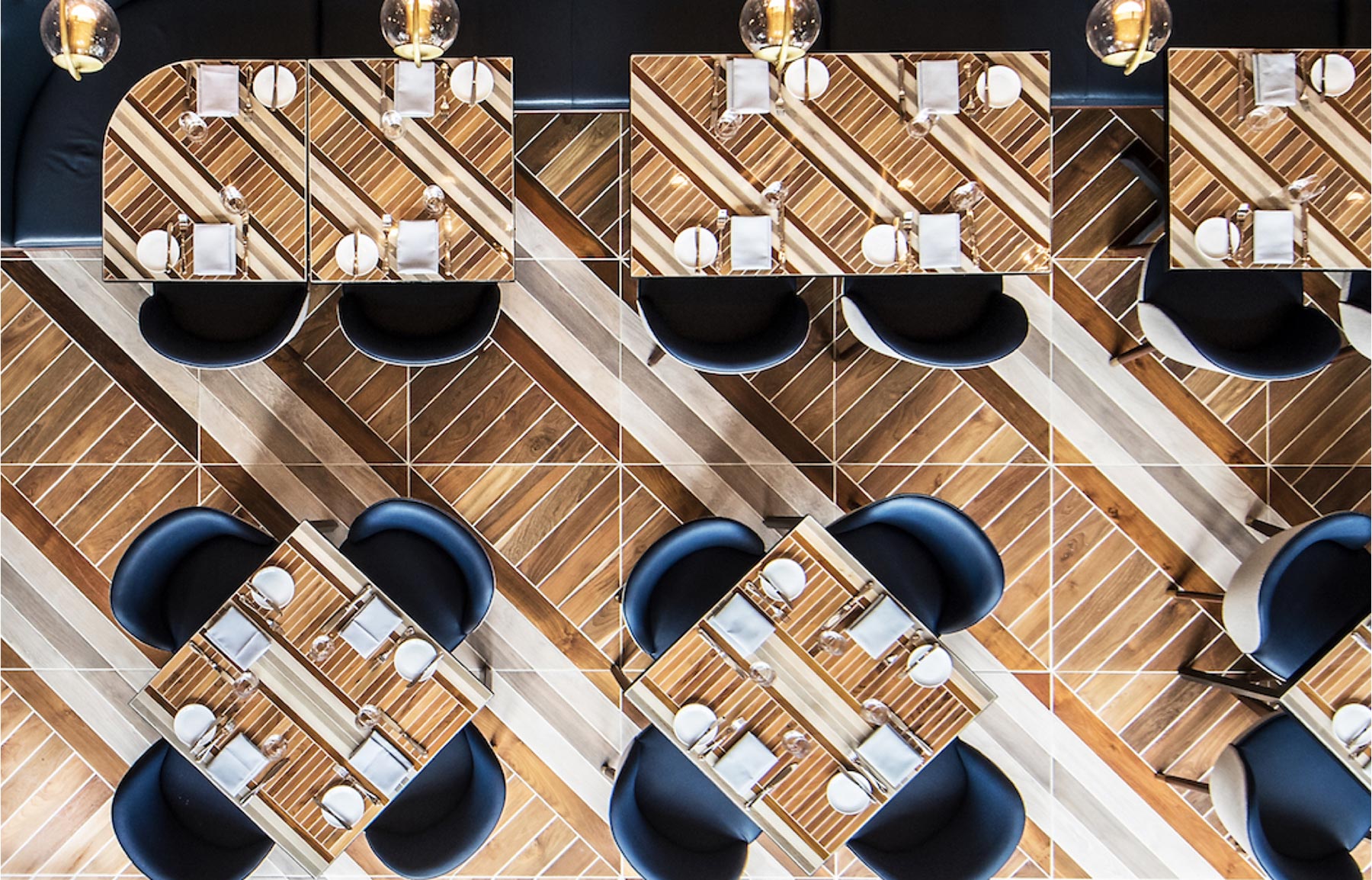 ---
Matsuhisa Restaurant – Denver
The acclaimed chef Nobu Matsuhisa has used our skills for several of his restaurants, including these amazing tables at his Denver location. The durability of the solid reclaimed tables is only one part of the story when speaking about our bar tables. The natural waterproof teak, holds its color, stands up to high traffic and is easily refinished when necessary. This makes the investment one that proves it's worth time and again. Chef Nobu could use any material and manufacturer in the world. We are proud he chose us.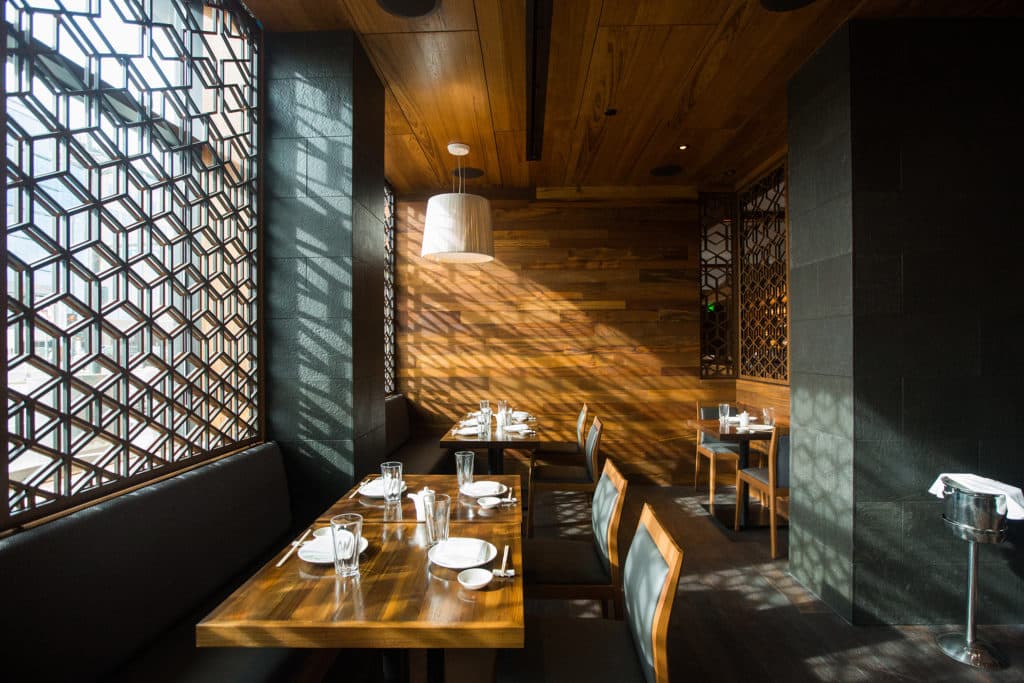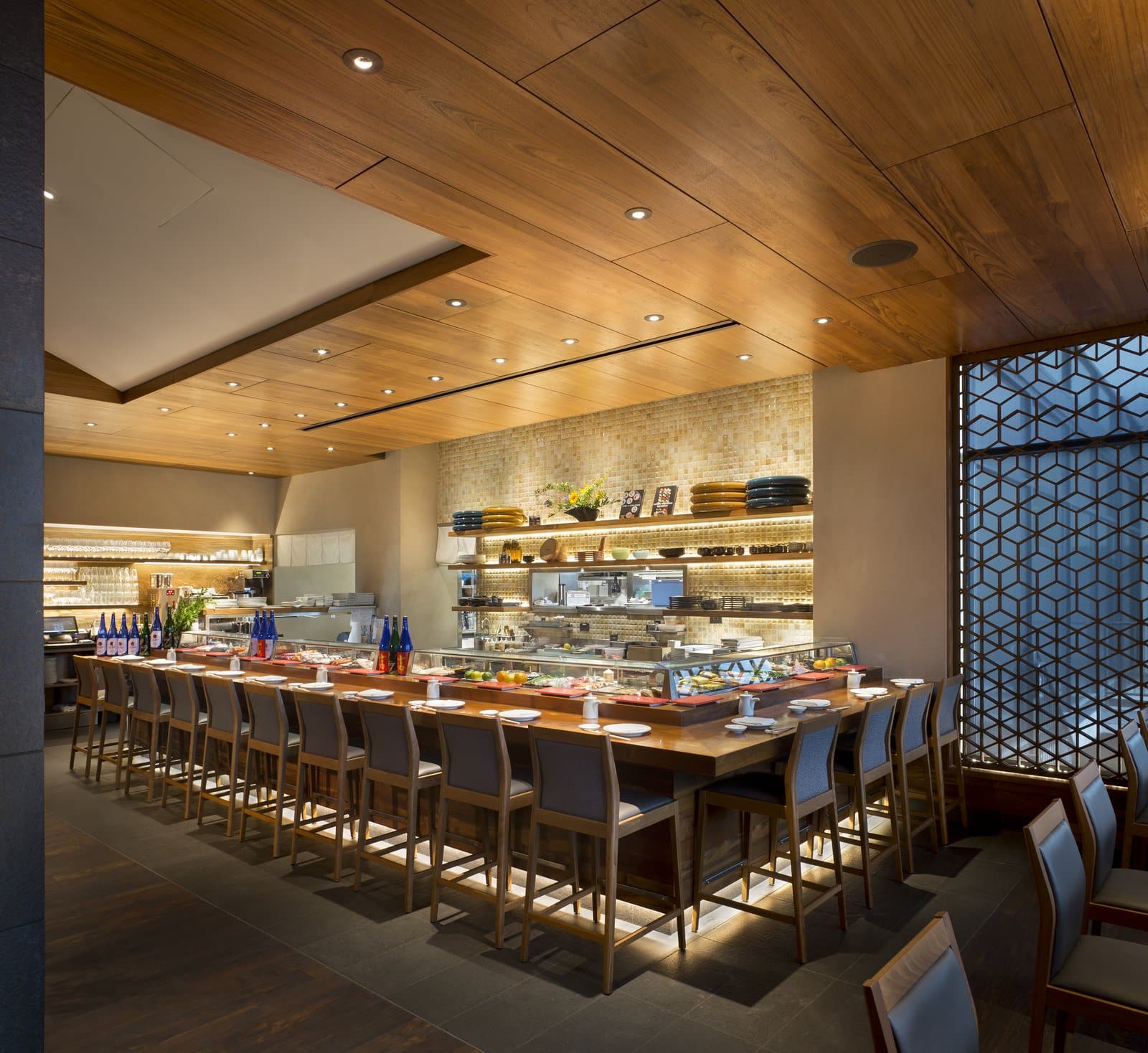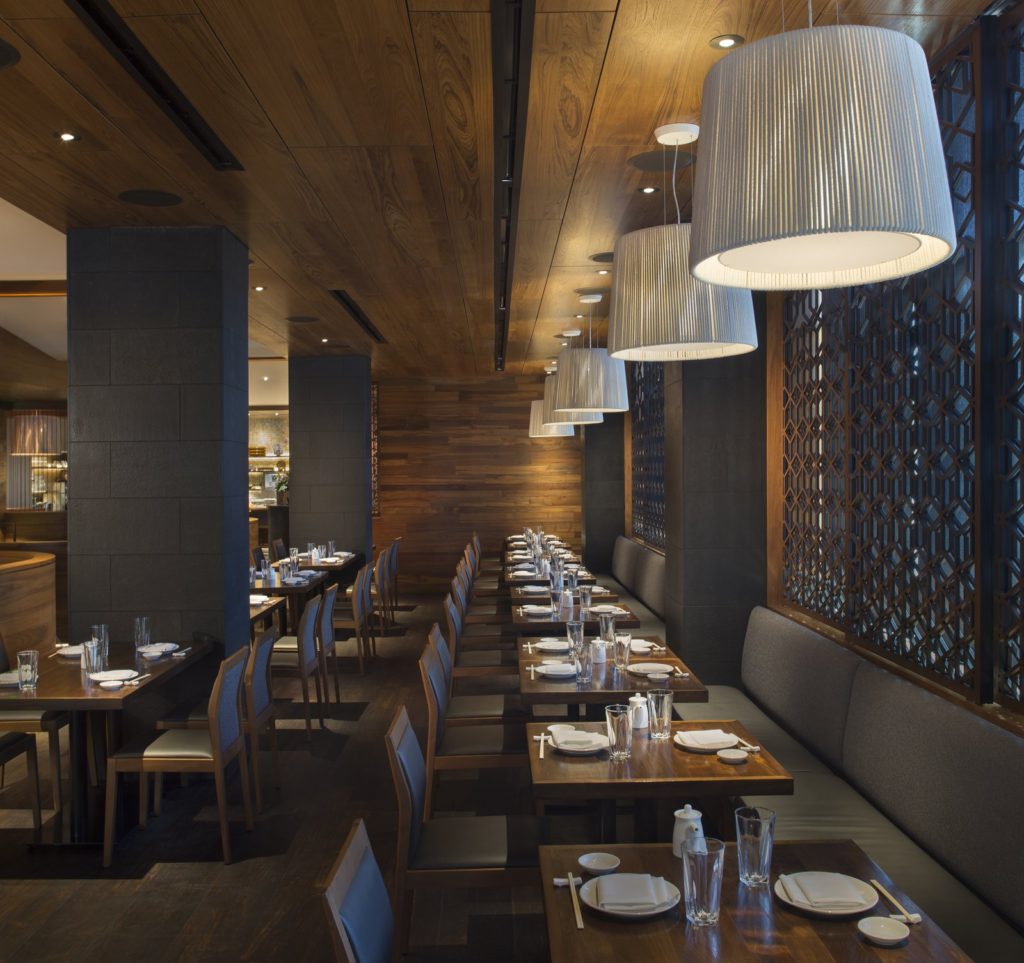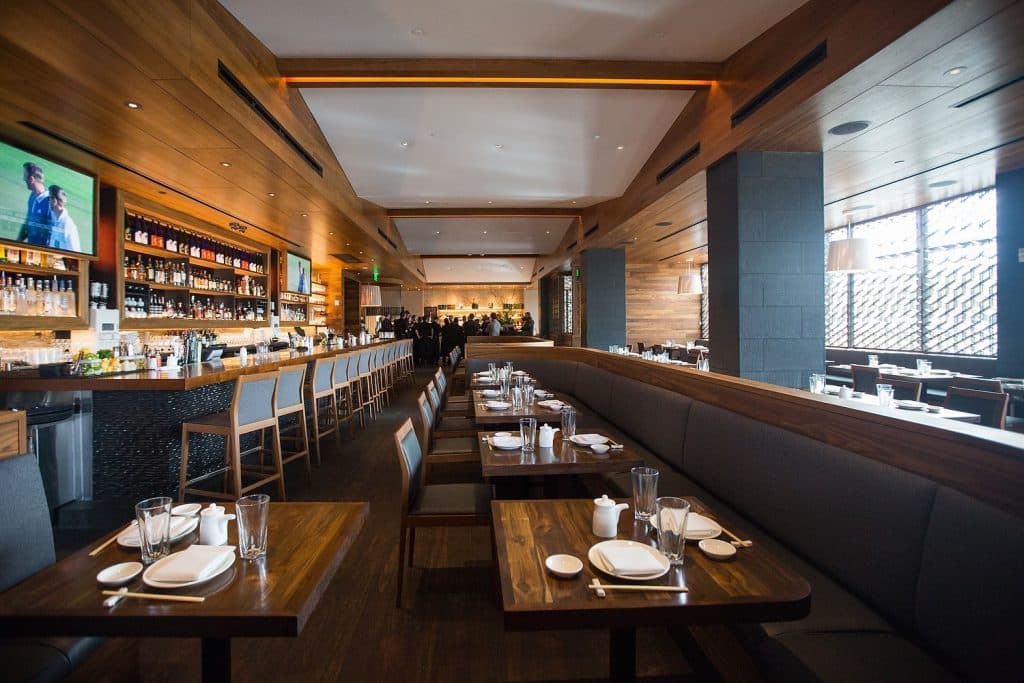 ---
Besides the strength, water resistance, termite resistance and stunning looks, our reclaimed teak also has healing properties that have been known to to the world for centuries. The calming effects of the teak wood run deep.
Smell:
Used in candles and perfumes to this day, the natural oils of the teak give off a soothing scent that is subtle but has proven to be calming and used by indigenous people for thousands of years.
Feel:
The wood itself has been used by healers, shaman and doctors around the globe for its healing properties. The wood and its oils provide a surface that has been proven to help calm body and mind.
Sight:
The light warm tones promote calm and peace with its beautiful patinas and patterns.
---
Lofty Coffee, San Diego
Lofty Coffee opened their Little Italy locations to rave reviews in 2017. The modern space sits on a corner in the historic San Diego neighborhood that has undergone an incredible transformation over the past decade. Their location features an outdoor patio thats subject to the elements. San Diego is notorious for its morning and evening fog and the client wanted their tables to be able to stand up to the elements. Our 100% reclaimed teak comes from old growth teak trees that were hewn over two hundred years ago and became buildings in Indonesia. Over the decades these structures have with stood the tropical heat and moisture in southeast Asia. The wood is as strong as anything in the world when it comes the elements.
Needless to say the tables were a hit and are still going strong two years later.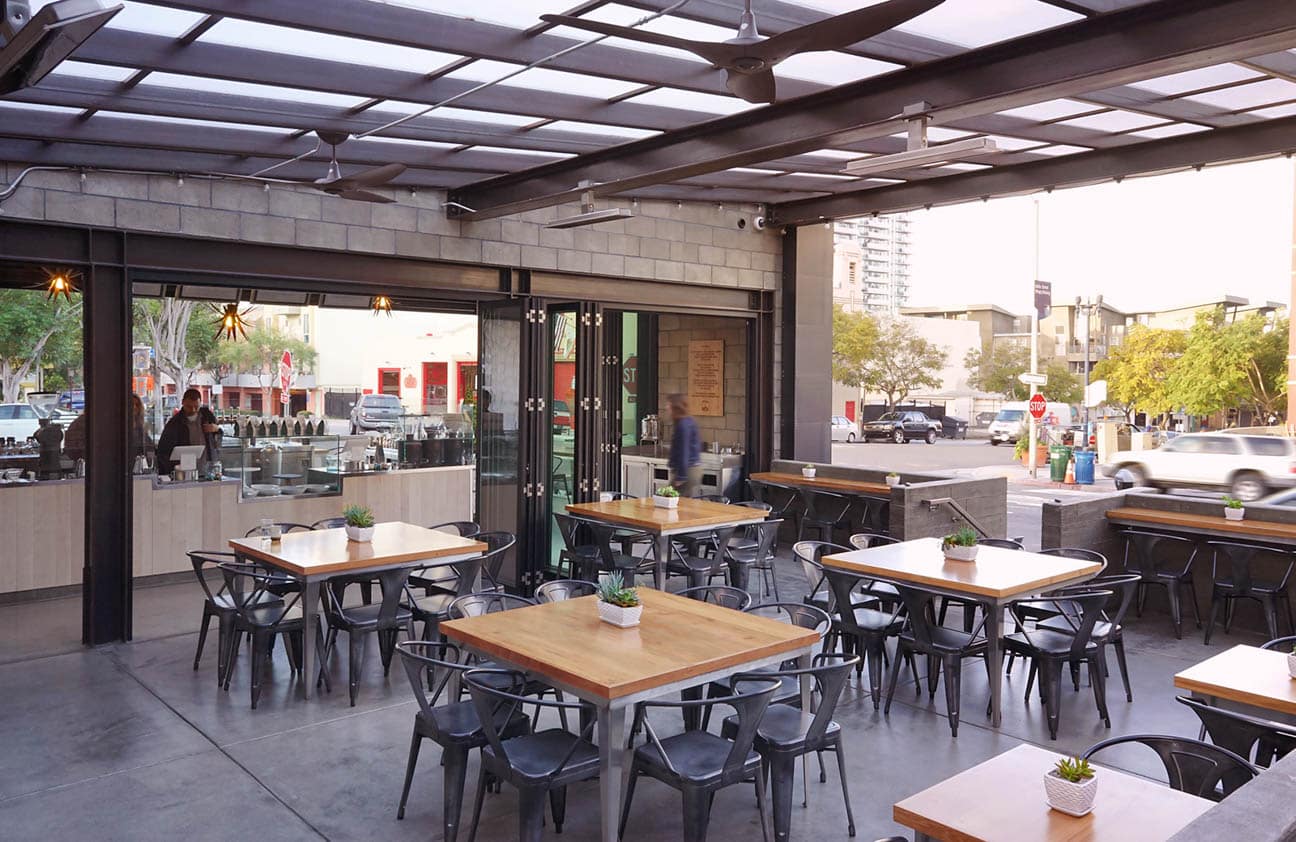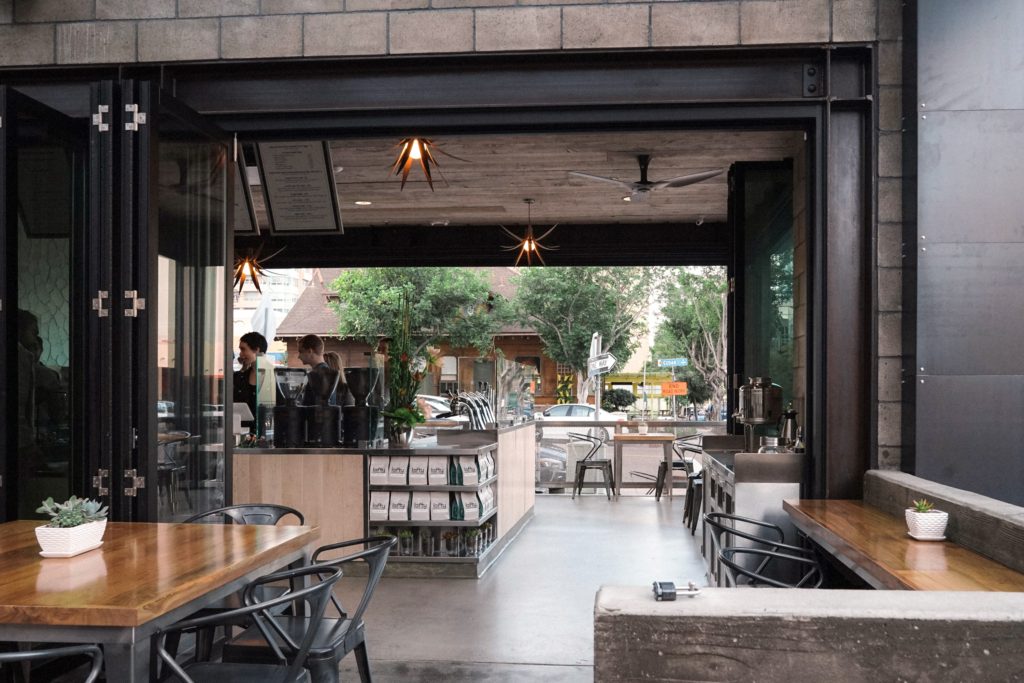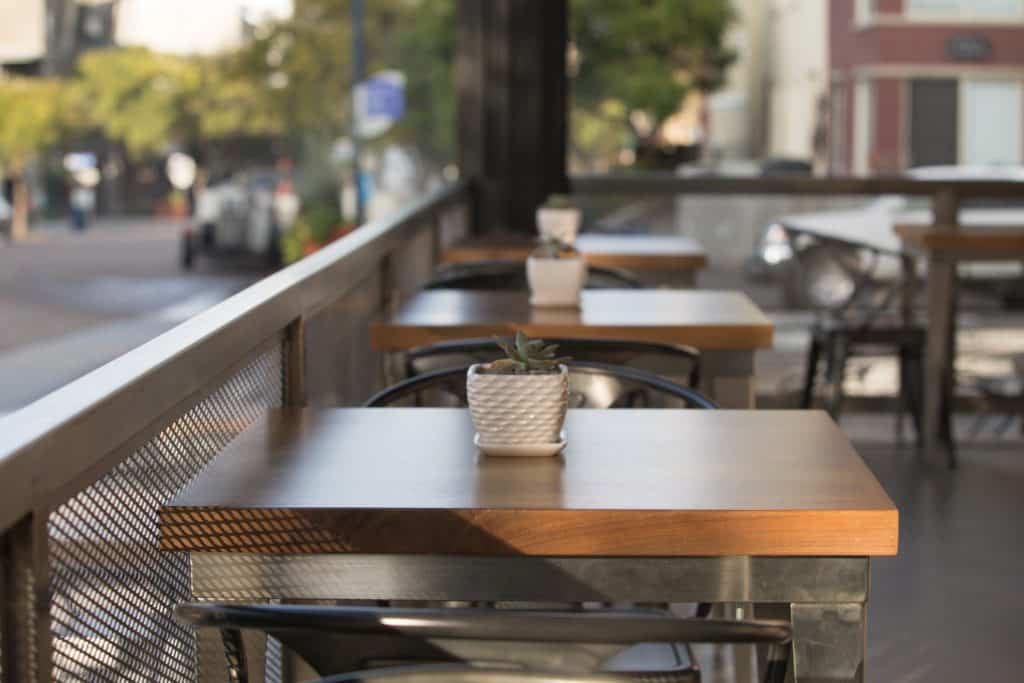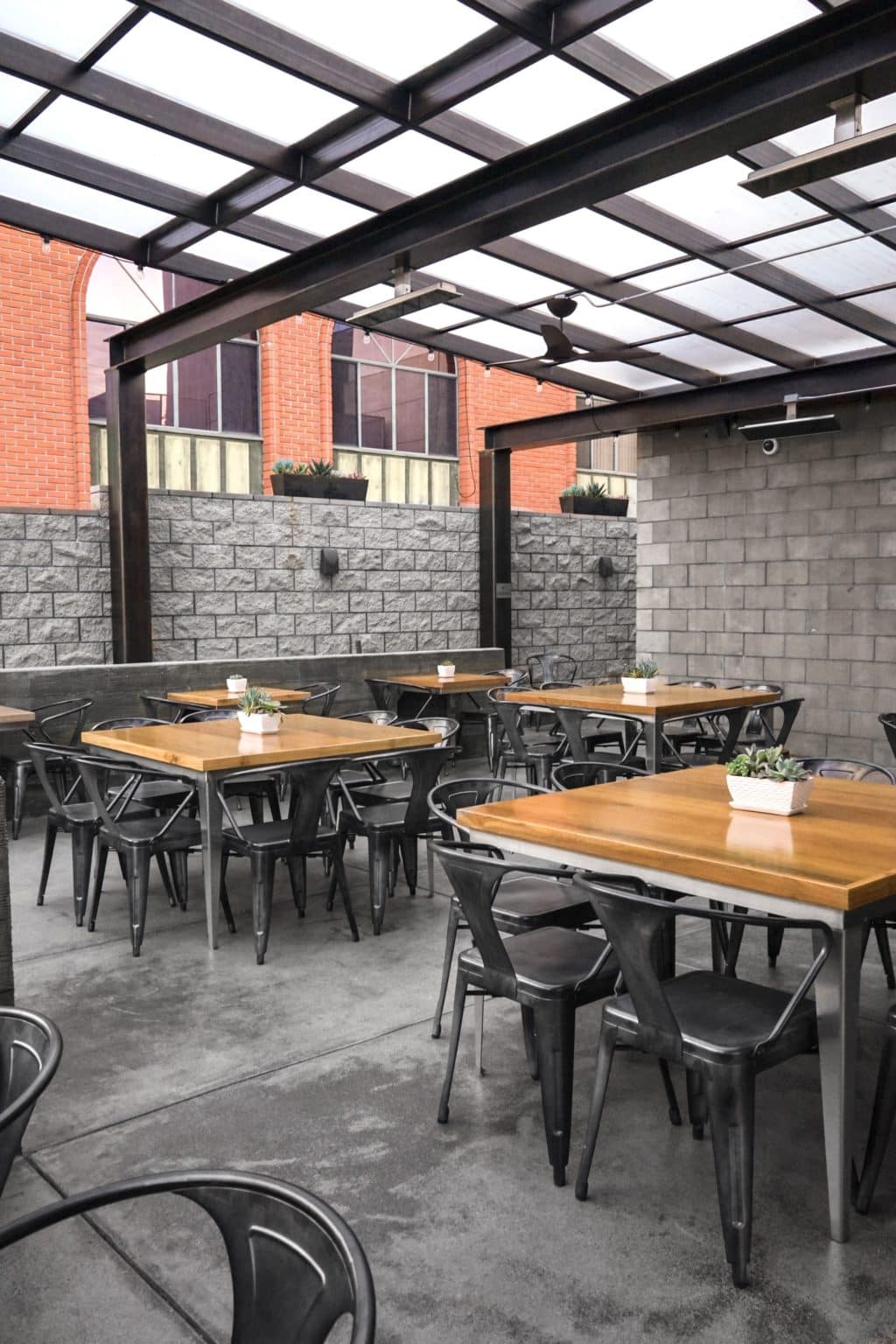 ---
Various Custom Tables
Custom is a great way to go for many projects. We can match your color scheme easily and provide your business with something truly one-of-a-kind. Clients like Whole Foods and Blue Moon have utilized our products for their unique brand colors and one-off floor plans. We can easily help you find a solution for whatever your specific needs require.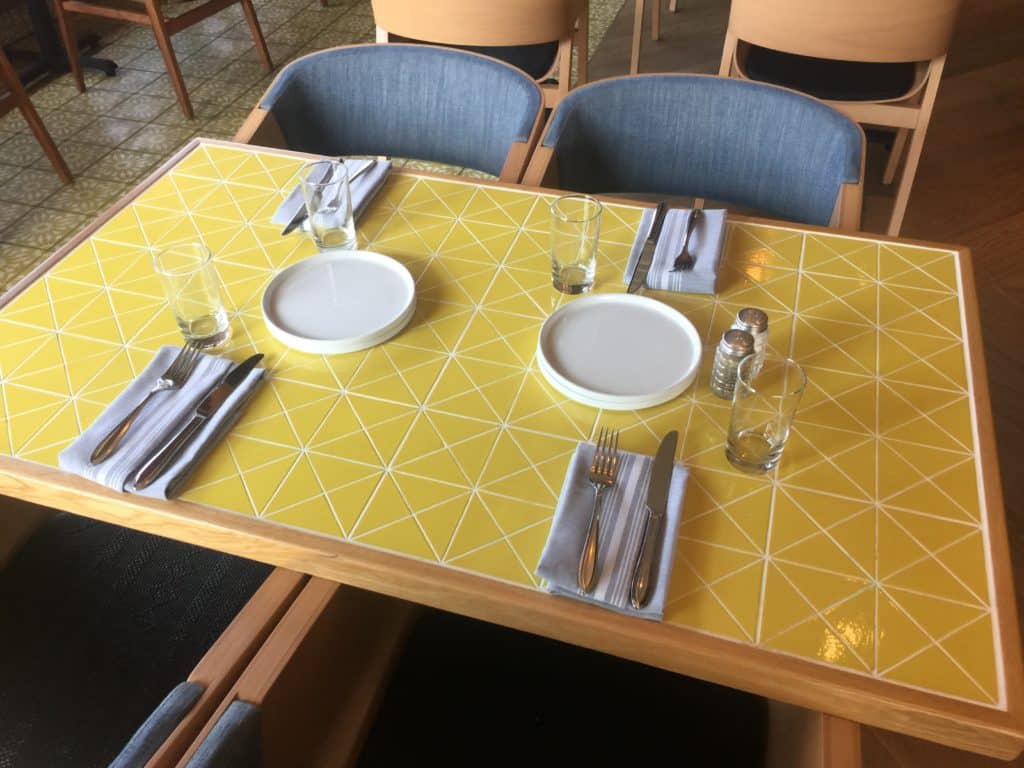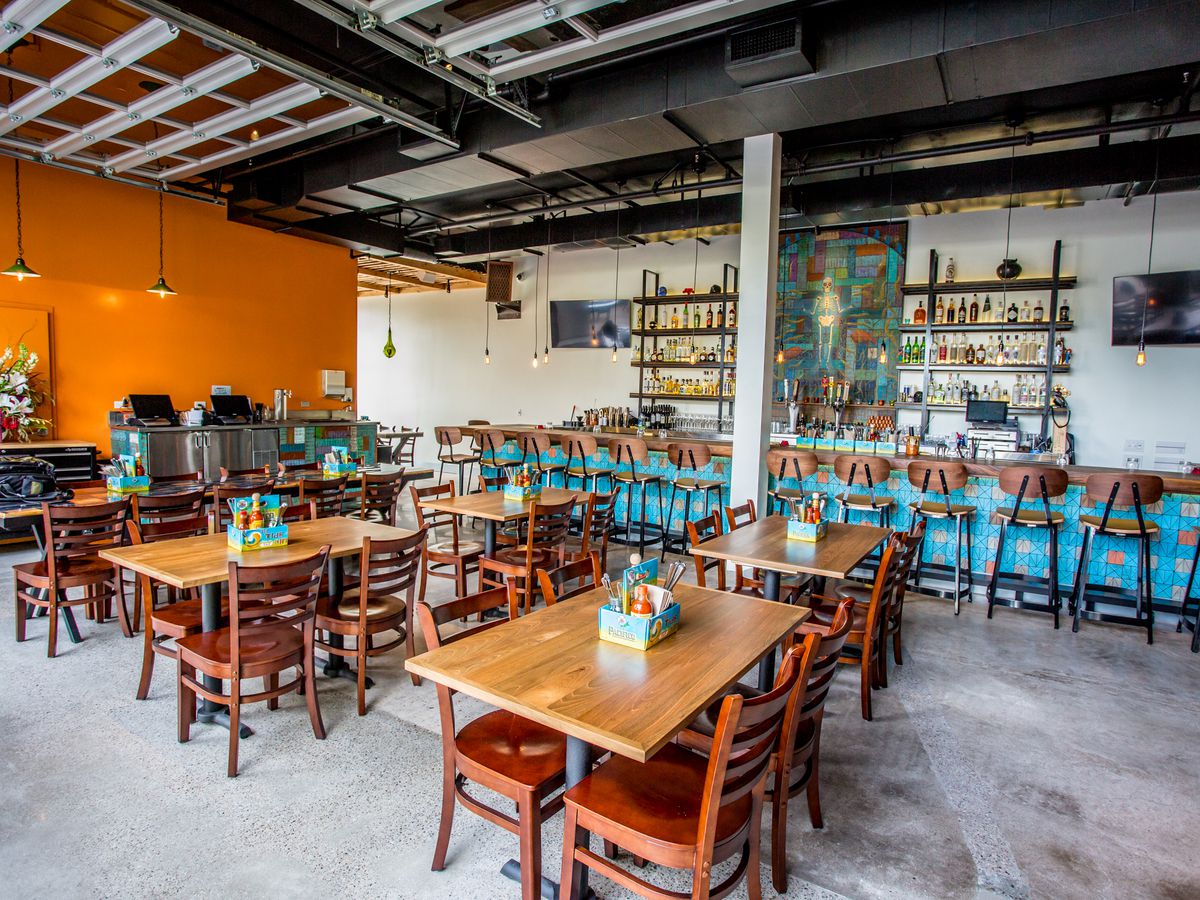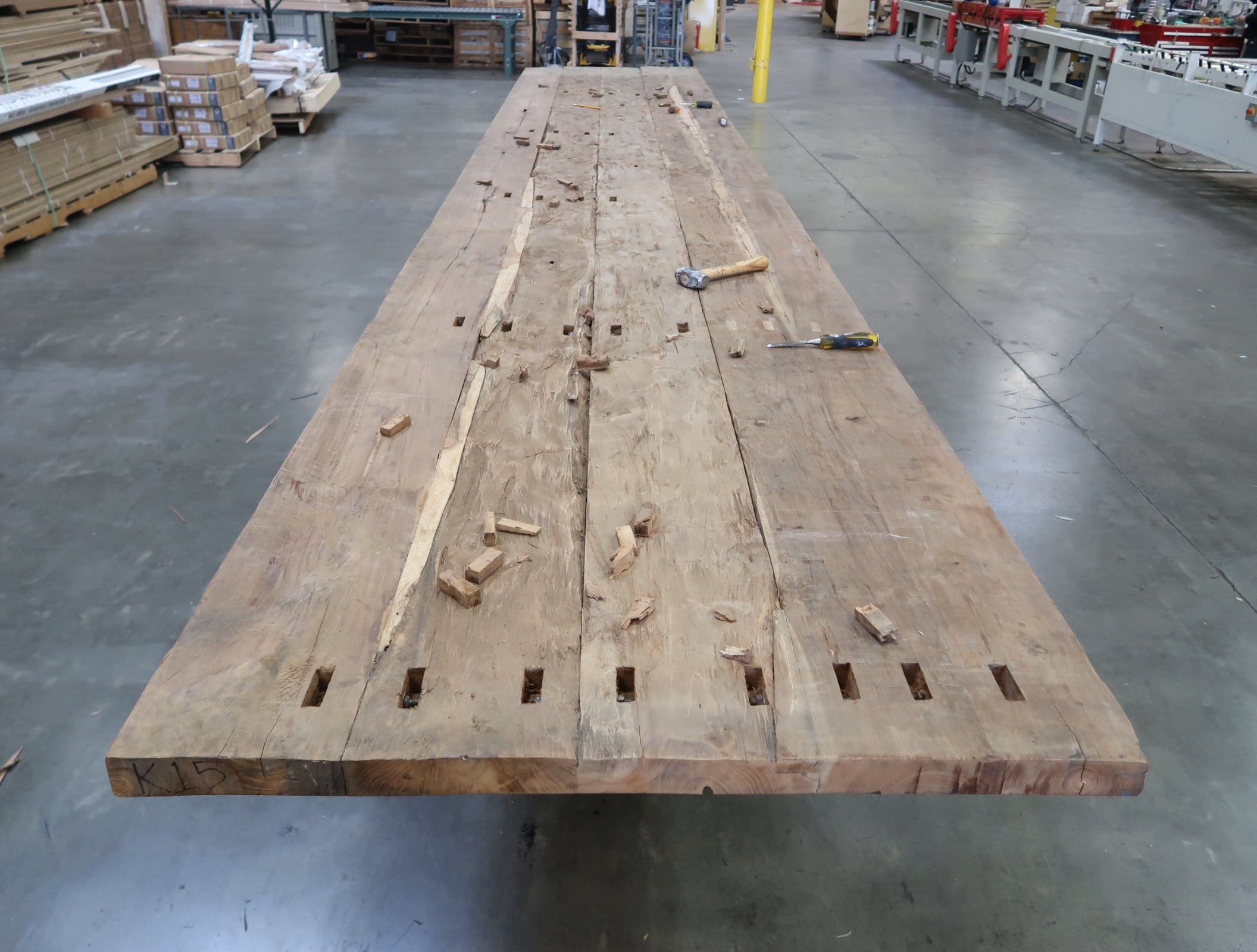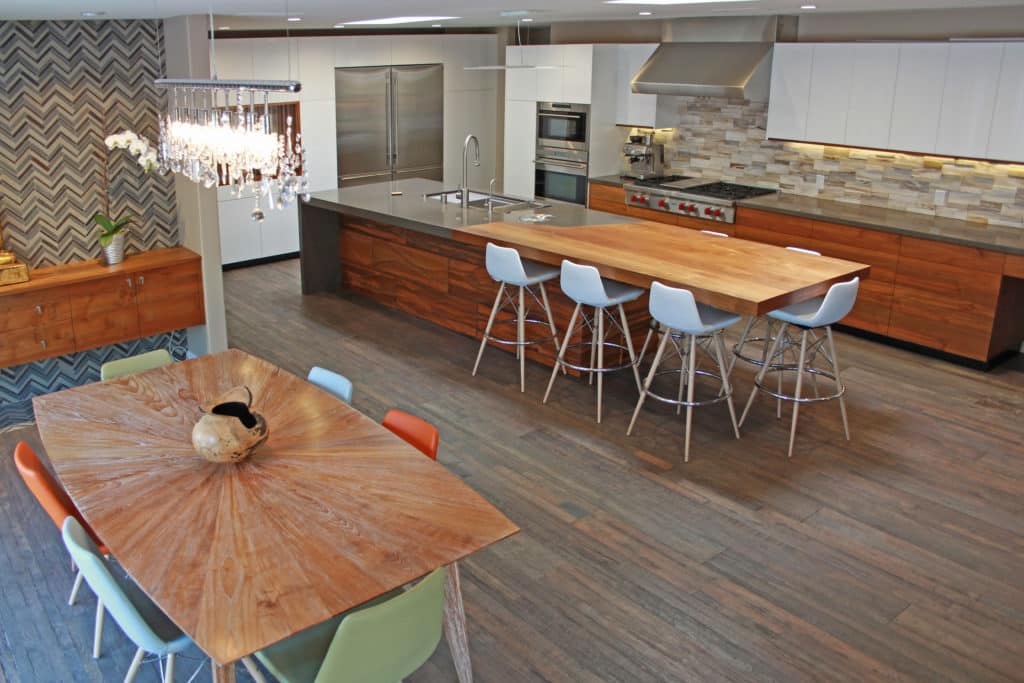 ---
100% Reclaimed Teak Dining Table With Cinta Tile In Custom White Distressed Finish
This incredible table was commissioned by a client who wanted something different and unique. While working with our in-house design team, they came up with this amazing concept. Client reached out to us with a tile pattern and wanted to see if we could create a table with the pattern. Our team took that initial concept and created the table with removable leafs and a custom hand-oiled finish on the tile top. The legs were created from actual tree-stumps and bleached to match the table top. In total the table was 16′ long by 60″ in width.