Pier 17 Rooftop Plaza Project NYC
New York City is about to gain one of the most anticipated new venues in recent decades. The reintroduction of the legendary Pier 17.
Background
"The Seaport District is New York's original commercial hub, located on the East River in Lower Manhattan with unparalleled views of the Brooklyn Bridge, Statue of Liberty and the city skyline. It is currently being revitalized by The Howard Hughes Corporation and will encompass seven buildings on several city blocks totaling more than 400,000 square feet of cutting-edge culinary, fashion, entertainment and cultural experiences, set to open in 2018."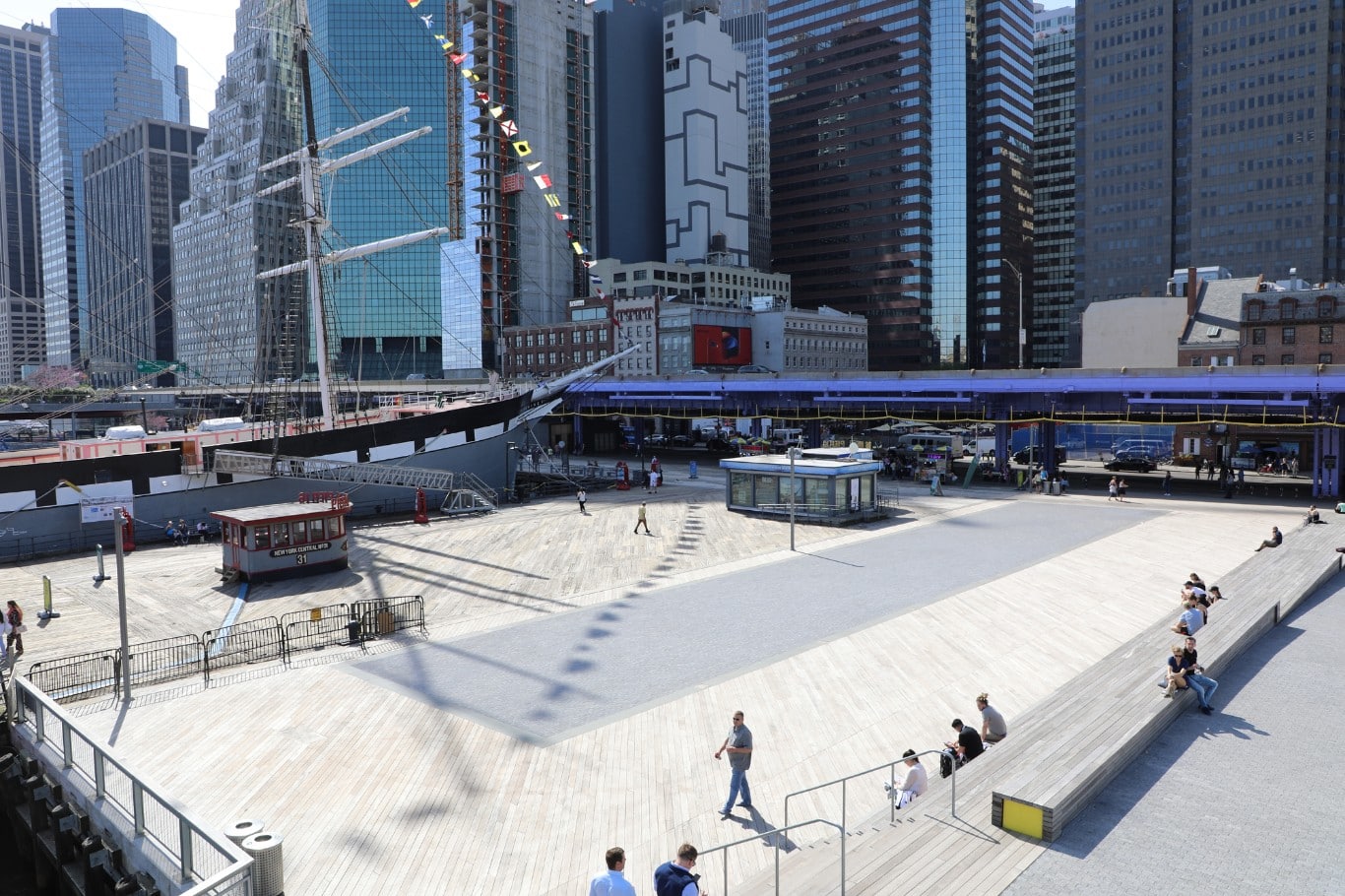 "Highlights include the new Pier 17, poised to become an iconic entertainment destination with a 1.5-acre rooftop that will serve as a year-round community amenity, including a restaurant, outdoor bars and a venue for concerts and special events. Waterfront restaurants inside the building from culinary powerhouses Jean-Georges Vongerichten and the Momofuku Group led by David Chang are the first to be announced in what will become a dynamic range of dining options in the district."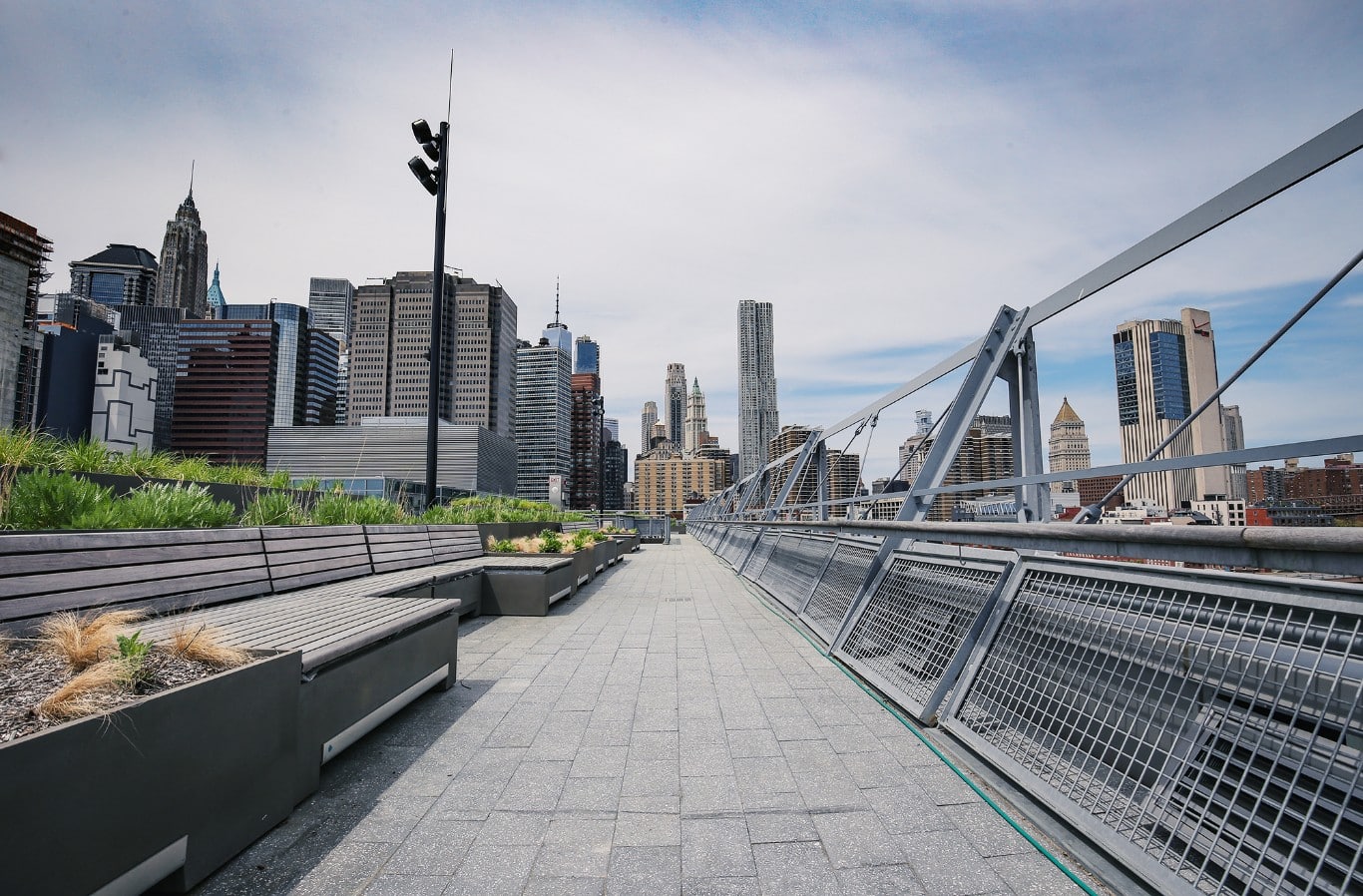 "The Seaport District will also be home to the only U.S. location of Carla Sozzani's pioneering experiential concept store 10 Corso Como, a 50,000-square-foot food market by Jean-Georges in the restored Tin Building, live broadcast studios from ESPN and is the first Manhattan location of premier cinema operator iPic Theaters that opened fall 2016. An essential part of New York for over 300 years, the re-envisioned Seaport District will continue to function as a much-needed community anchor and a "port of discovery" for the rapidly growing population of Lower Manhattan."
-Howard Hughes Corporation
Property owners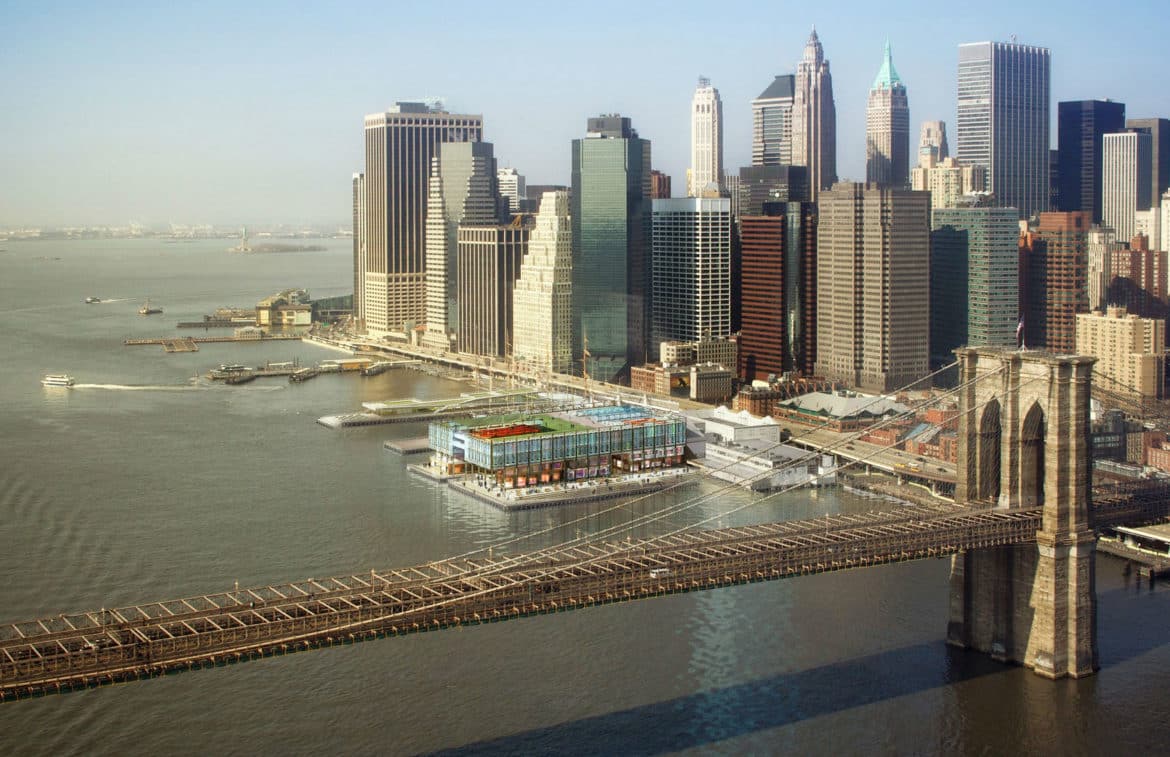 This vibrant port has deep roots tracing back to the 17th century. The area was once home to the Dutch West India Company outpost and was a major connecting  point that served as a melting point for the ways of the old world and the immigrants eager to start something in the new world. The trade depot at this port was a catalyst for New York City's bustling economy, making it one of the most successful in the world at that time.
The area boomed and the late 1800's, and quickly evolved into a major commercial hub that ran 24 hours a day. One can still see some of the old ships  that once were docked at the site at the South Street Seaport Museum.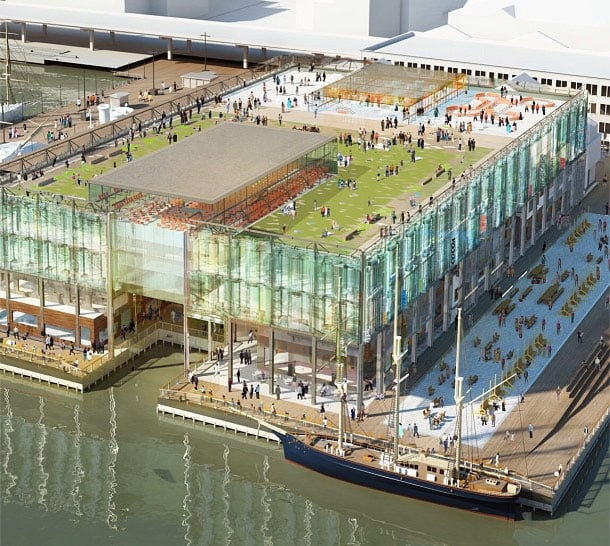 Pier 17 port became the regions major shipping and trade hub, well into the 20th century when the long rundown era began a transformation.
In the 1970's as New York City began to clean up, the area was a cornerstone of  new urban renewal that saved historic buildings, preserving them for the future while modern development went up around them creating something special.
The new property will serve the lower east side that has become a hub once again for tourist and locals alike.
The new pier 17 site will feature movie theaters, restaurants, a fish market and 365,000 sq. ft of retail and event space. The rooftop venue can hold a crowd of 3500 people for their many upcoming shows that include Amy Schumer and Beyonce'.
Major vendors at the site include:
Indoteak Design was contacted to supply over 15,000 sq ft of reclaimed teak for ramps, decking,tables, benches, planter boxes and cladding for columns. Our crews worked tirelessly to finish the project in time for the Macys 4th of July Fireworks spectacular featuring Jennifer Lopez,  Lady Antebellum, Sheryl Crow, Brad Paisley and more airing NBC 8pm EST.
All the product used for this venue was built from our 100% reclaimed teak wood decking. See more details below.
Product Used:
1″x 6″ FSC reclaimed teak decking
Color: Smooth Drift
Description
Source:
Vintage buildings slated for demolition in Southeast Asia.
Species:
Tectona Grandis
Colors:
Golds, Coppers and Tans with Rich Brown and Silver highlights
Net Dimensions:
3/4″ thick x 5-1/4″ wide x 4′ to 9′ random lengths (or longer if available)
1″ thick x 6″ wide x 4′ to 9′ random lengths (or longer if available)
Millwork:
Surfaced four sides (S4S), eased four edges (E4E) . Custom mill-work available.
Character:
Prefilled nail and other holes, oxide stains, prefilled surface seasoning checks and occasional sound tight knots. Prefilled with teak and/or  epoxy.
Grade:
Meets Character Grade Specifications.
Additional information
SUSTAINABILITY AND LEED QUALIFICATIONS
Green Attributes

Certified 100% Recycled by Forest Stewardship Council® (FSC®), adhering to strict environmental and social standards.
Leed Qualifications

• MR 4.1 & 4.2 – (Recycled Content)
• MR 7 – Certified Wood
• FSC Chain of Custody #: RA-COC-006850