WAYAN NYC

Indonesia is a very special place. The humid air is filled with the sounds of birds and the smell of pungent spices wafting from the small warungs lining the tight traffic filled streets. The sheer beauty of the landscape paired with the wonderful people of the country have made it a favorite destination for traveling surfers and adventurers for decades. It's the perfect inspiration for highly anticipated restaurant-Wayan NYC.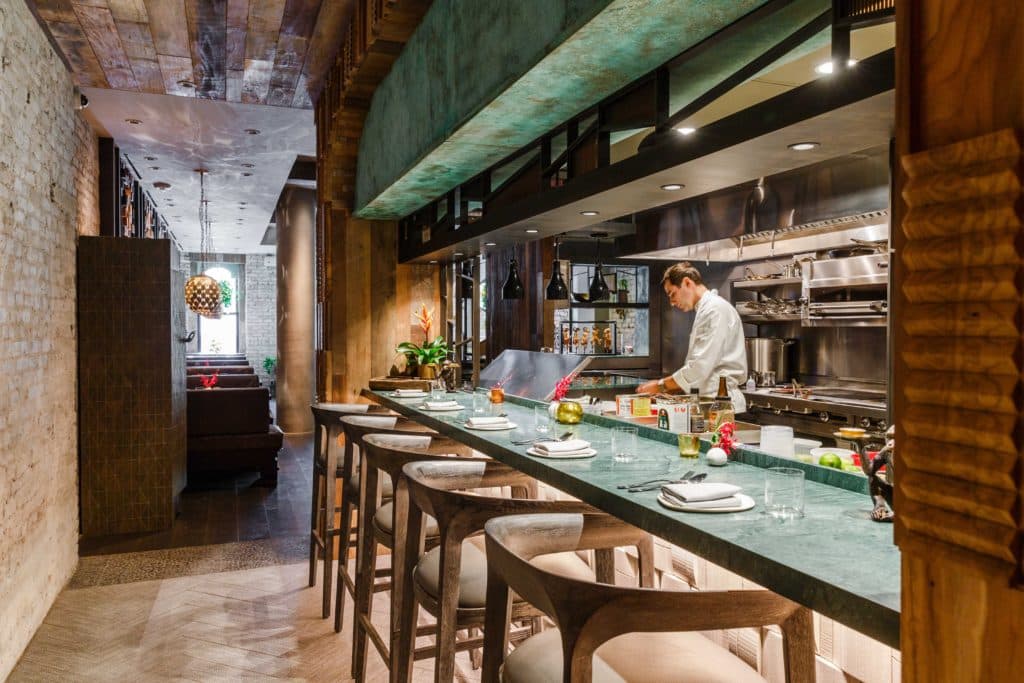 The same can be said for the owner of the New York City Restaurant "Wayan" that opened this week in Manhattan. The talented husband-and-wife team of Cedric and Ochi Vongerichten (son of world renown chef Jean George) opened the Indonesian themed fusion restaurant after a year of preparation. In case you were wondering about the name "Wayan," it means "first born or eldest" Balinese.
THE OWNERS
The pair met while training at the Culinary Institute of America in the nearby NYC neighborhood of Hyde Park. They soon fell in love and eventually the pair opened two restaurants in Ochi's hometown of Jakarta last year. The hustling city of Jakarta is packed with people and tourists looking for world class food.
Their restaurants Le Burger and Vong Kitchen were well received but they wanted to bring the flavors of Ochi's home back to NYC, but with a European twist.
---
THE RESTAURANT
The Balinese facade of the establishment is understated but carries a distinct Indonesian vibe as one enters the 85-seat space. Designed by the creative minds at the Rockwell Group, Wayan is tastefully decked out with lush greenery that sets of the exposed brick and rustic reclaimed teak paneling and tile by Indoteak Design that creates an authentic decor. This "tropical-meets-downtown" vibe is a small slice of what one can find in the streets of Kuta Beach of Jakarta.
A bar sits at the front, and an open kitchen fills the center of the space. In the back, the main dining room is surrounded by exposed brick and golden accents, the idea being to make it feel "welcoming and warm," Cedric says.

THE FOOD
Besides the savory flavors of Indonesia, the "fusion" part of the restaurant will fittingly be French. That will be implemented in more of a "use of technique," style than anything according to Cedric. The mellowing of gentrification of traditional flavors like fermented shrimp paste will be mellowed for the Western palate.  You can expect wonderful local ingredients that will make an appearance from time to time as well.
Cedrics wife Ochi is the "taste" of reason. She serves as Wayan's ultimate taste-tester, keeping a close eye on the authenticity of the original Indonesian-French combo. "She's a very important part of the [taste]-testing, not only because she is Indonesian, but because I trust her opinion," Cedric says.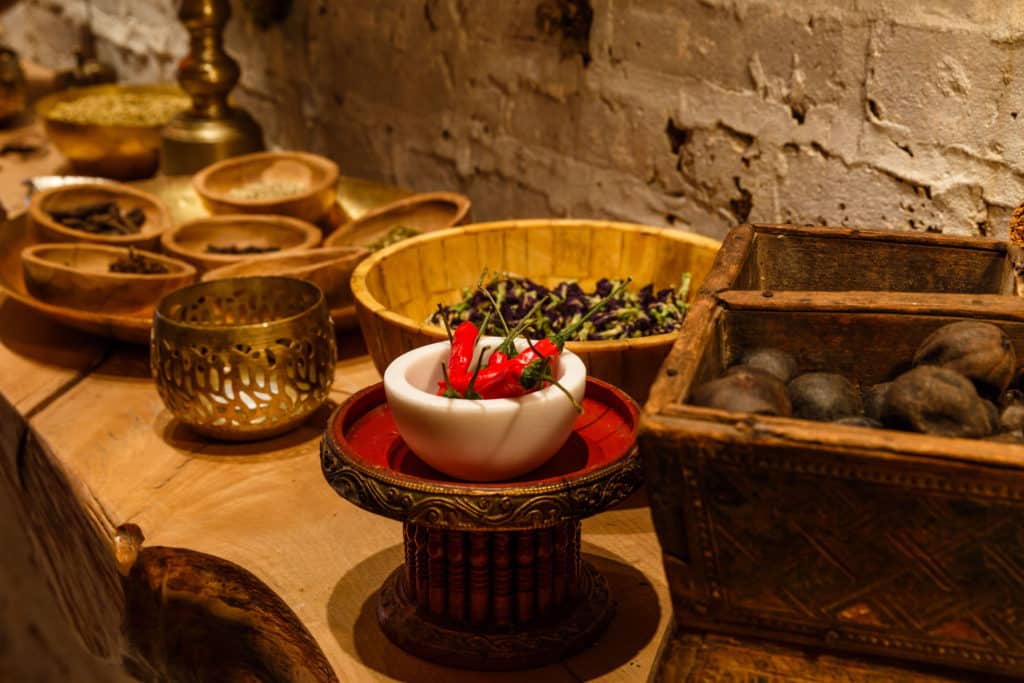 ---
Wayan is located at:
20 Spring St,
New York, NY 10012 
open for dinner Tuesdays through Saturdays from 5:30 to 11:00 p.m.