Matsuhisa Denver & Indoteak Design
The use of reclaimed teak flooring, siding, ceilings, soffits, tables and bar at the acclaimed Matsuhisa restaurant in Denver Colorado sets the tone for Chef Nobu and his beloved restaurant, Matsuhisa.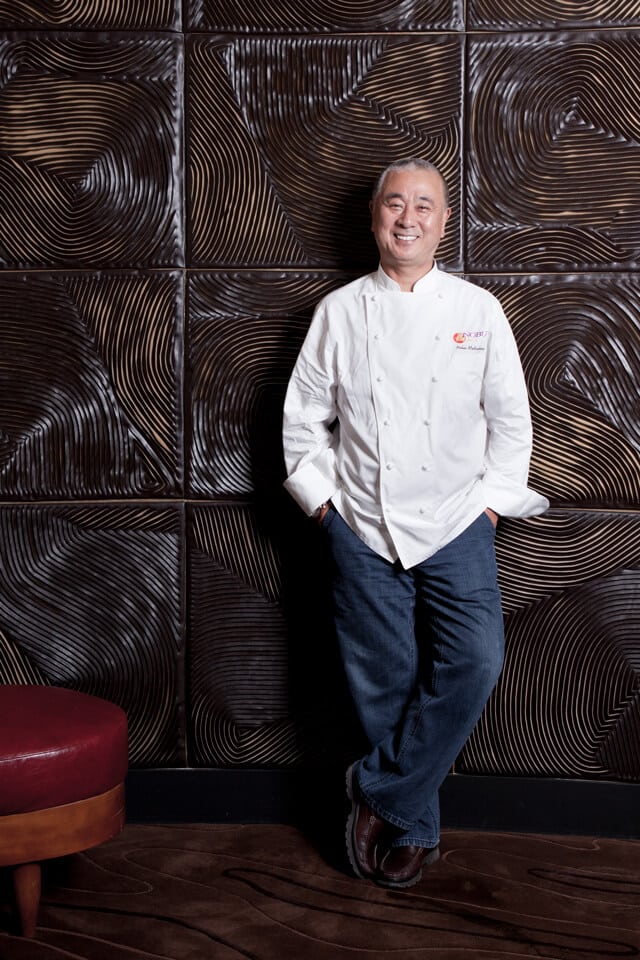 About Nobu Matsuhisa
"Nobu Matsuhisa means dining at its finest. His restaurants stretch across five continents, with over 40 locations across the globe. His food is enjoyed by millions of diners hungry for his innovative food and sleek atmosphere. His name is the springboard for this generation's master chefs, who have gone on to open their own acclaimed eateries after their start under Nobu's guidance."
"In 1987, the ambitious sushi chef opened his first restaurant in sunny Beverly Hills, bringing his inspired blend of Japanese and Peruvian cuisine to the public. When Matsuhisa's doors first opened, a silhouette of Nobu was painted behind the sushi bar. The smoky grey profile of a 38 year old Nobu is still there 30 years later, and has become the logo to his ever expanding legacy."
"Although his flagship still retains the low key décor from day one, it is distinguished by its skilled staff and an enormous menu packed with peerless dishes. Matsuhisa not only represents dining at its finest, it is the foundation of a culinary empire that is still growing today."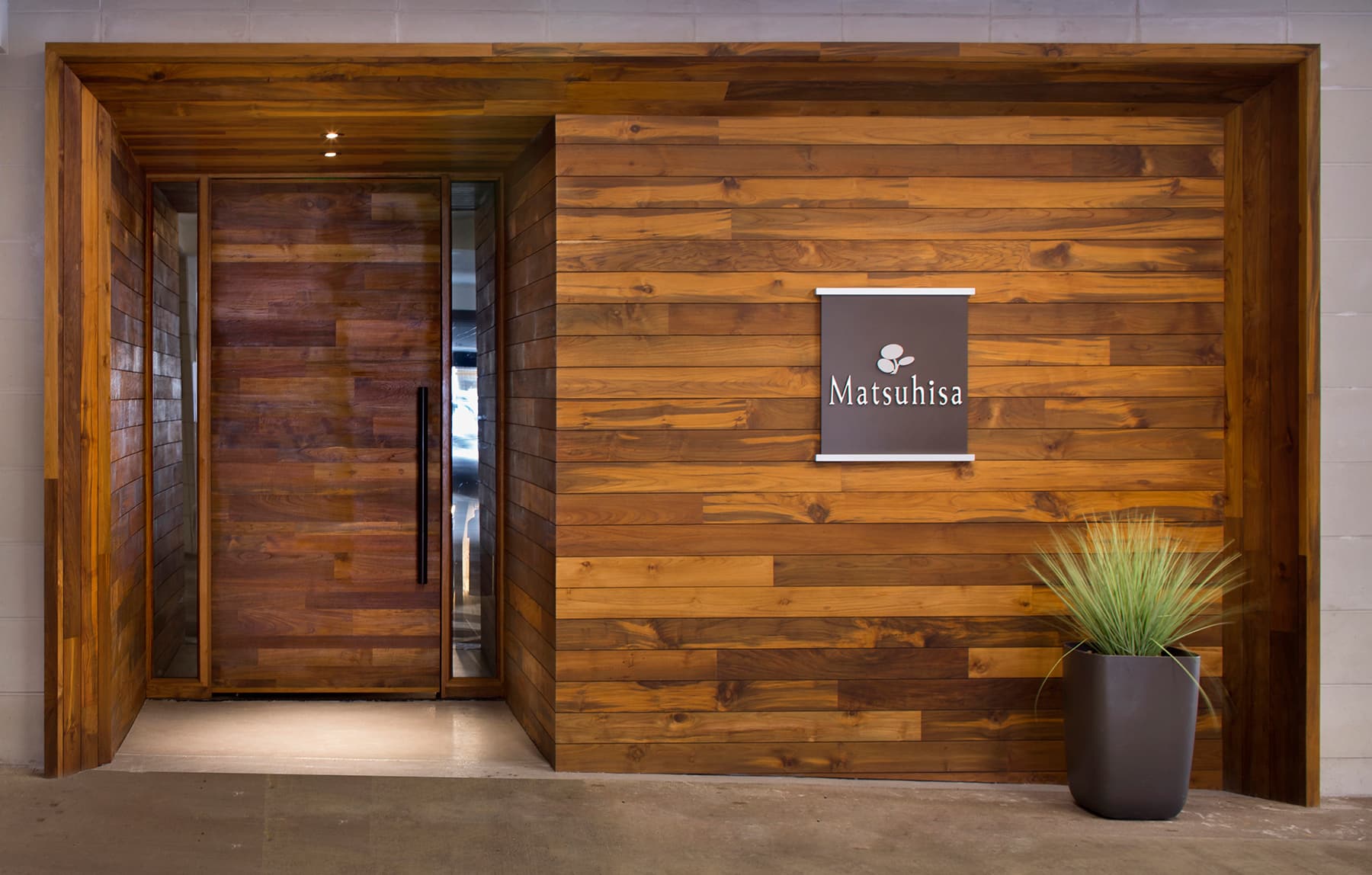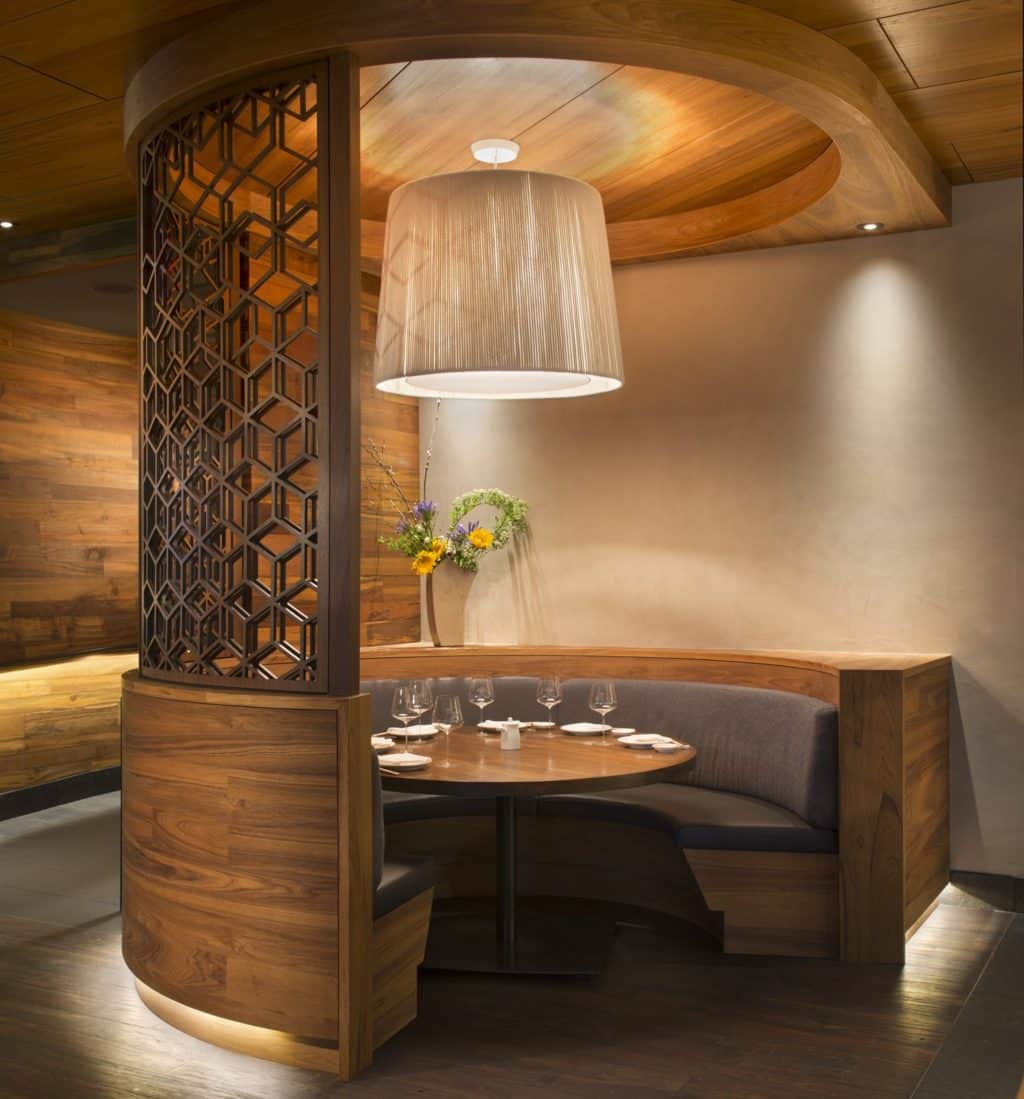 Reclaimed Teak: What Makes It Unique
The use of the reclaimed teak throughout Matsuhisa in Denver was for more reasons than one. While the flooring is renowned for its long lasting attributes of water resistance, which is absolutely a must for any restaurant, the wood from Indoteak Design has an even deeper story.
All the teak used is reclaimed. Which means that no trees are cut down to produce the raw material. Indoteak Design finds old buildings throughout South East Asia that are being torn down due to new construction and growth. They gather the piles of wood and take them back to their factory and sort them out for production. Each piece is hand sorted, sanded, patched, cut and turned into flooring, siding, tile, decking and more. The time and care it takes to produce are lengthy but worth it for the planet and for people who want to go green.
Also each piece of wood is 100-300 years old from old growth teak that is no longer available anywhere on the planet. The reclaimed teak has something plantation teak could never provide. The strength, the patinas, the old growth and green factors make Indoteak Design 100% reclaimed teak the rarest in the world today.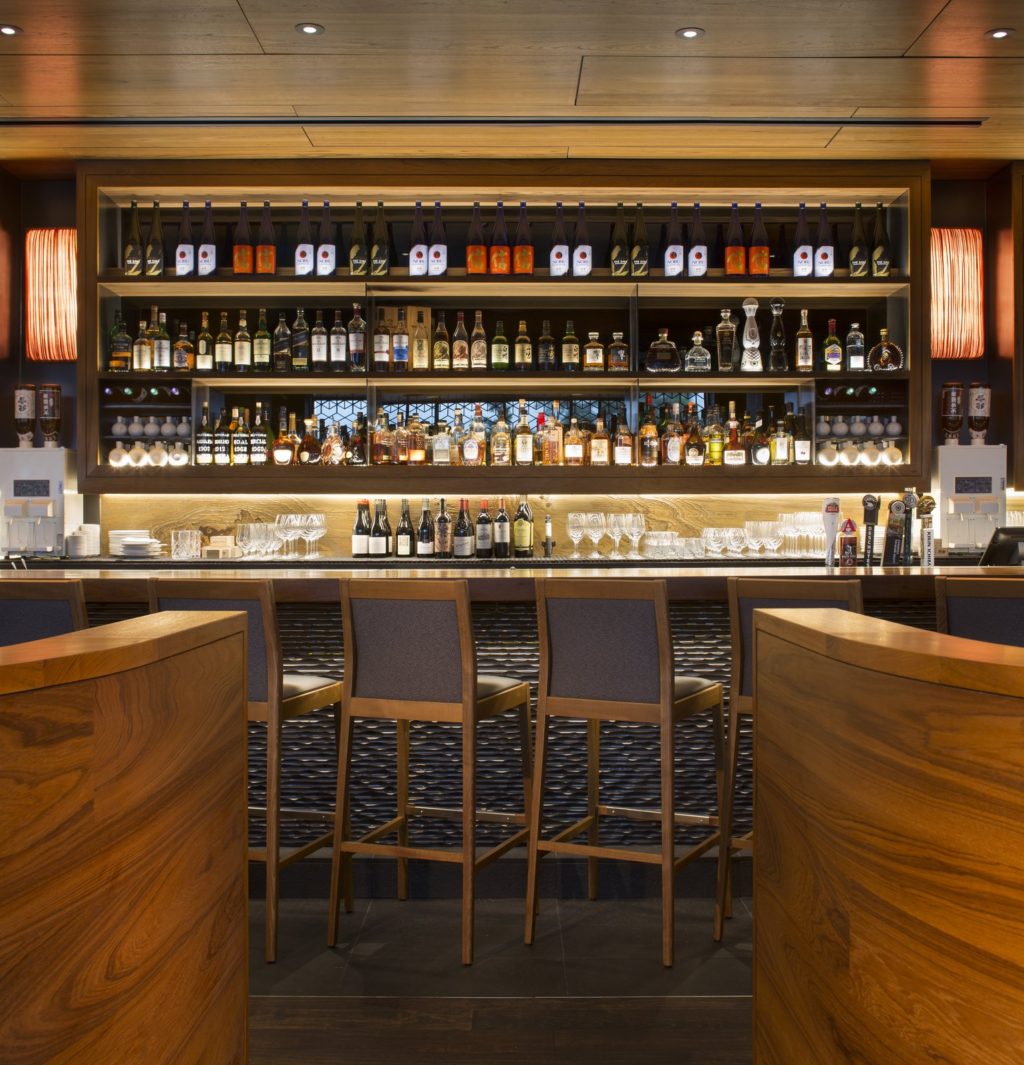 Scope
Architect
Interior Design
Rowland Broughton
Awards
2018 ASID Crystal Award – Hospitality
2018 ASID – Judges Merit Award
2018 NEWH Rocky Mountain Chapter – TopID Award
2017 NEWH Rocky Mountain Chapter – TopID Award
2016 IIDA BEST award – EAT&DRINK
Publications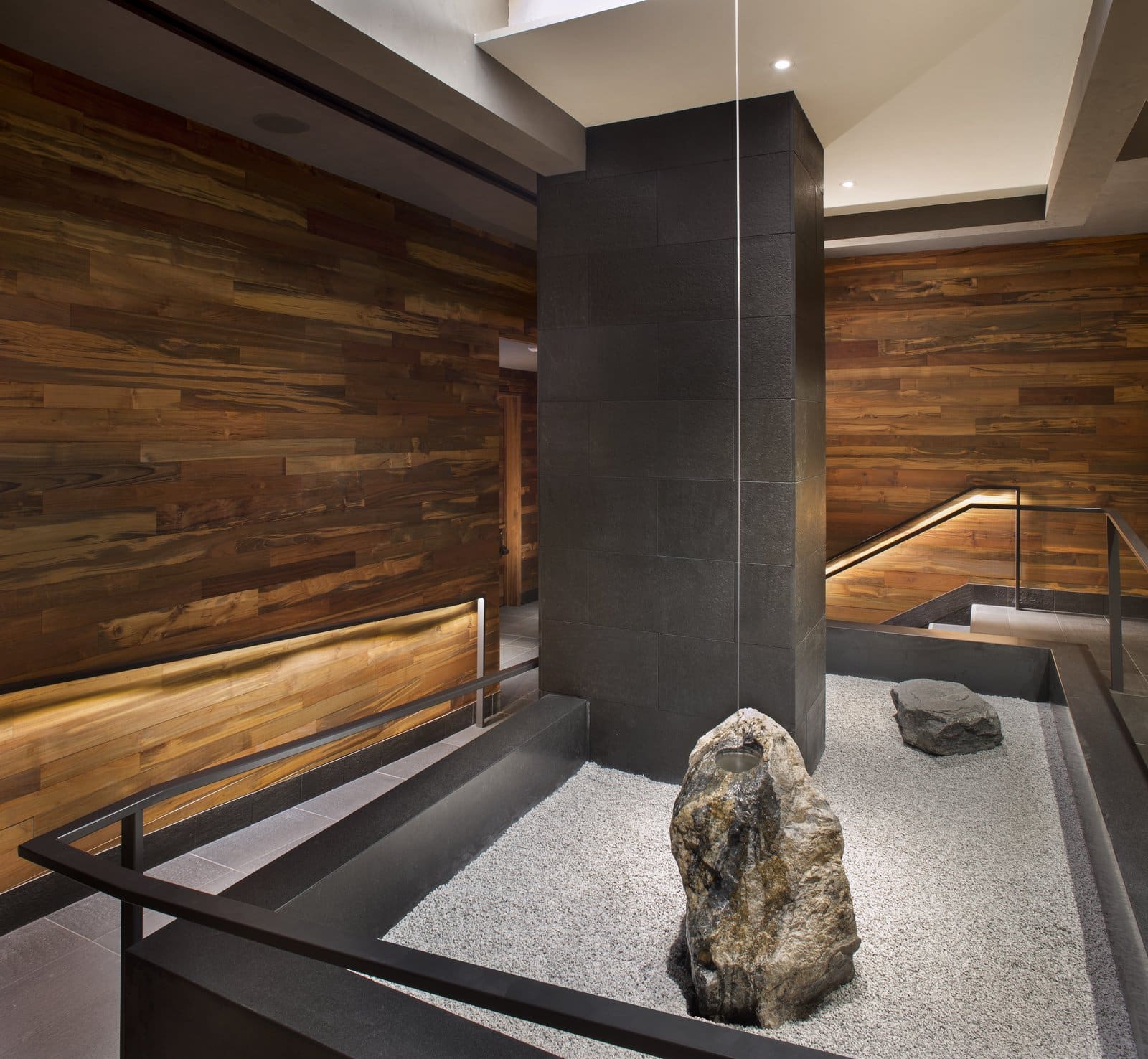 Calming Effects or Reclaimed Teak
Besides the strength, water resistance, termite resistance and stunning looks, our reclaimed teak also has healing properties that have been known to to the world for centuries. The calming effects of the teak wood run deep.
Smell:
Used in candles and perfumes to this day, the natural oils of the teak give off a soothing scent that is subtle but has proven to be calming and used by indigenous people for thousands of years.
Feel:
The wood itself has been used by healers, shaman and doctors around the globe for its healing properties. The wood and its oils provide a surface that has been proven to help calm body and mind.
Sight:
The light warm tones promote calm and peace with its beautiful patinas and patterns.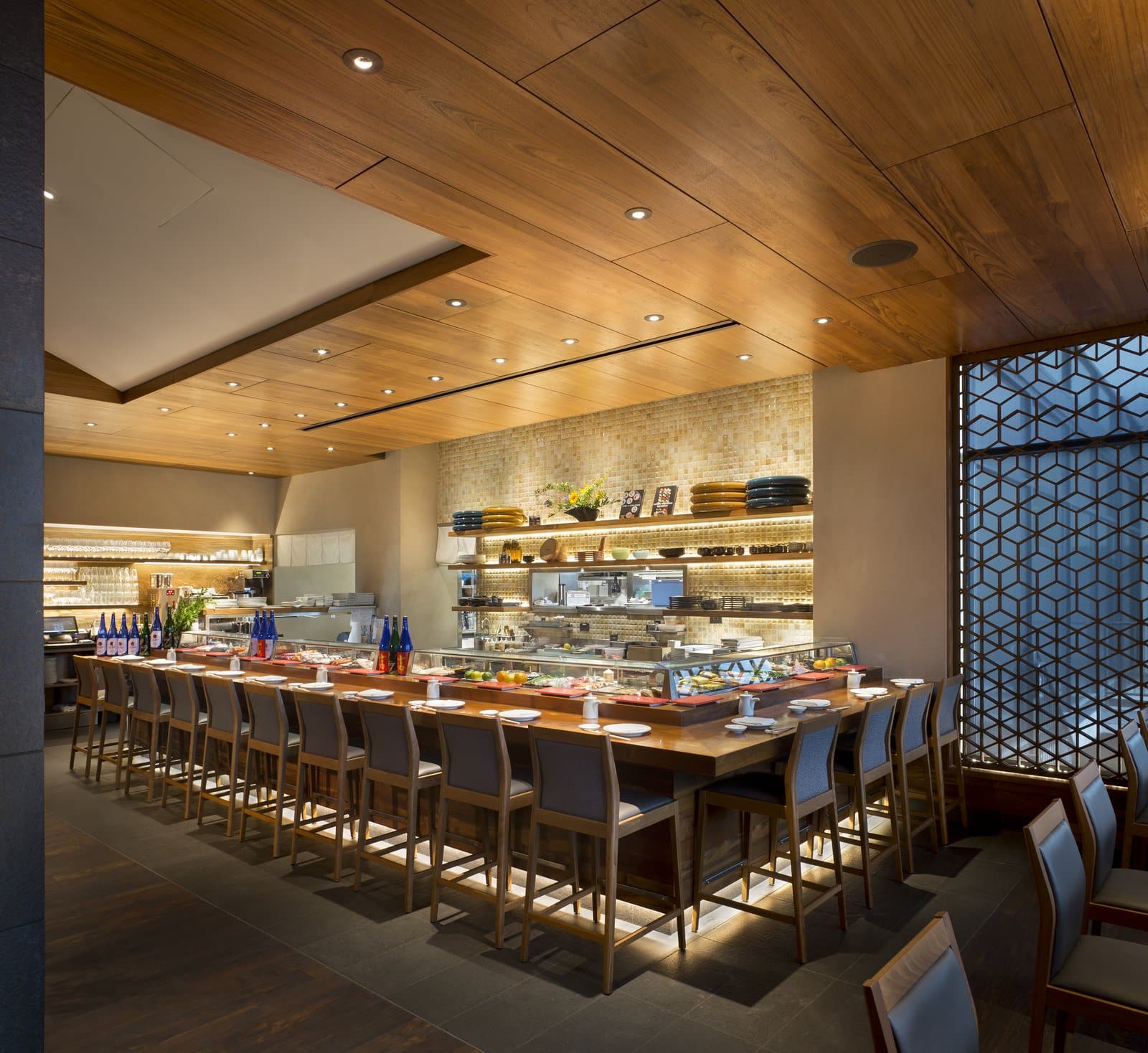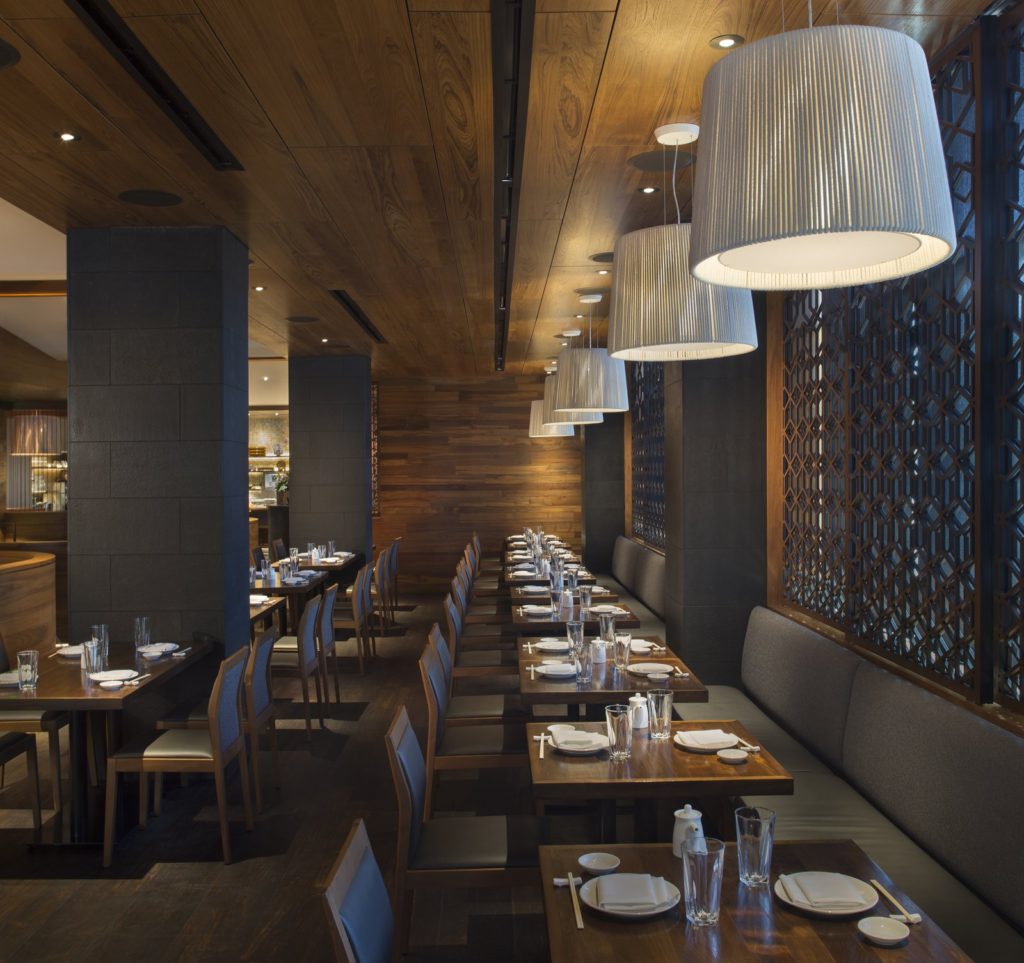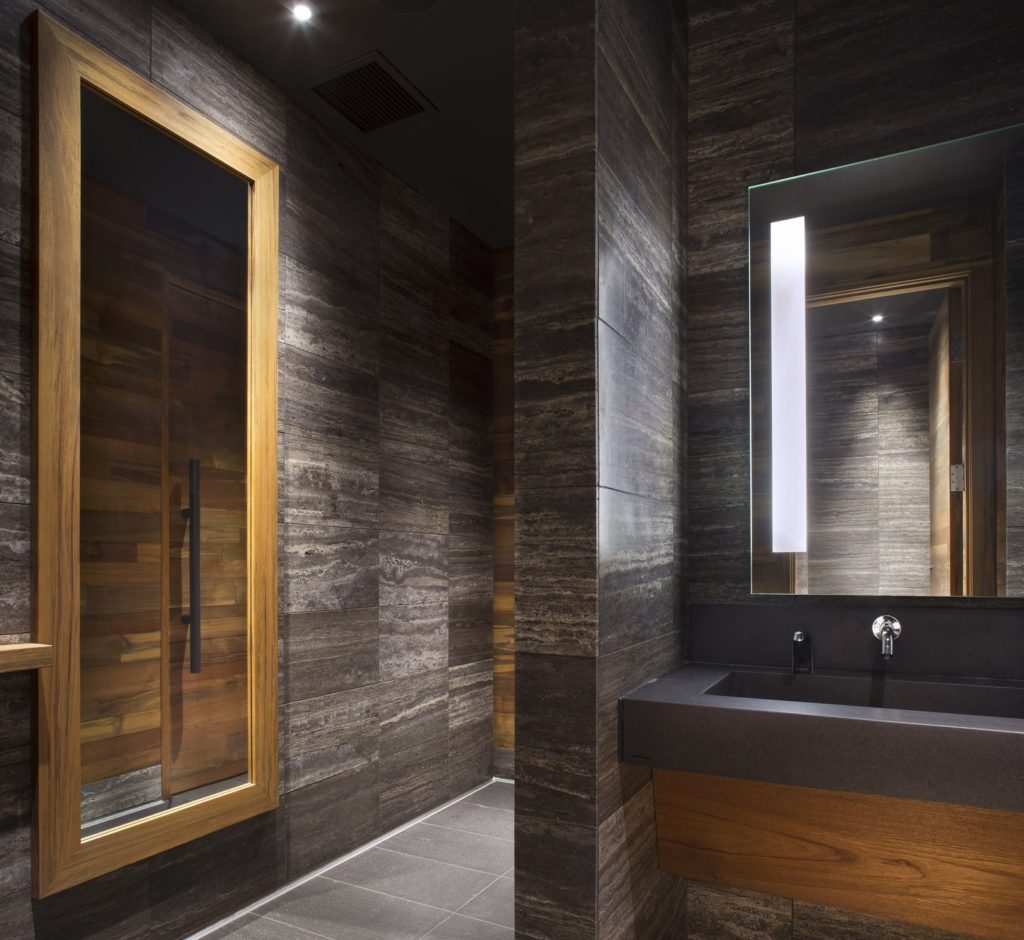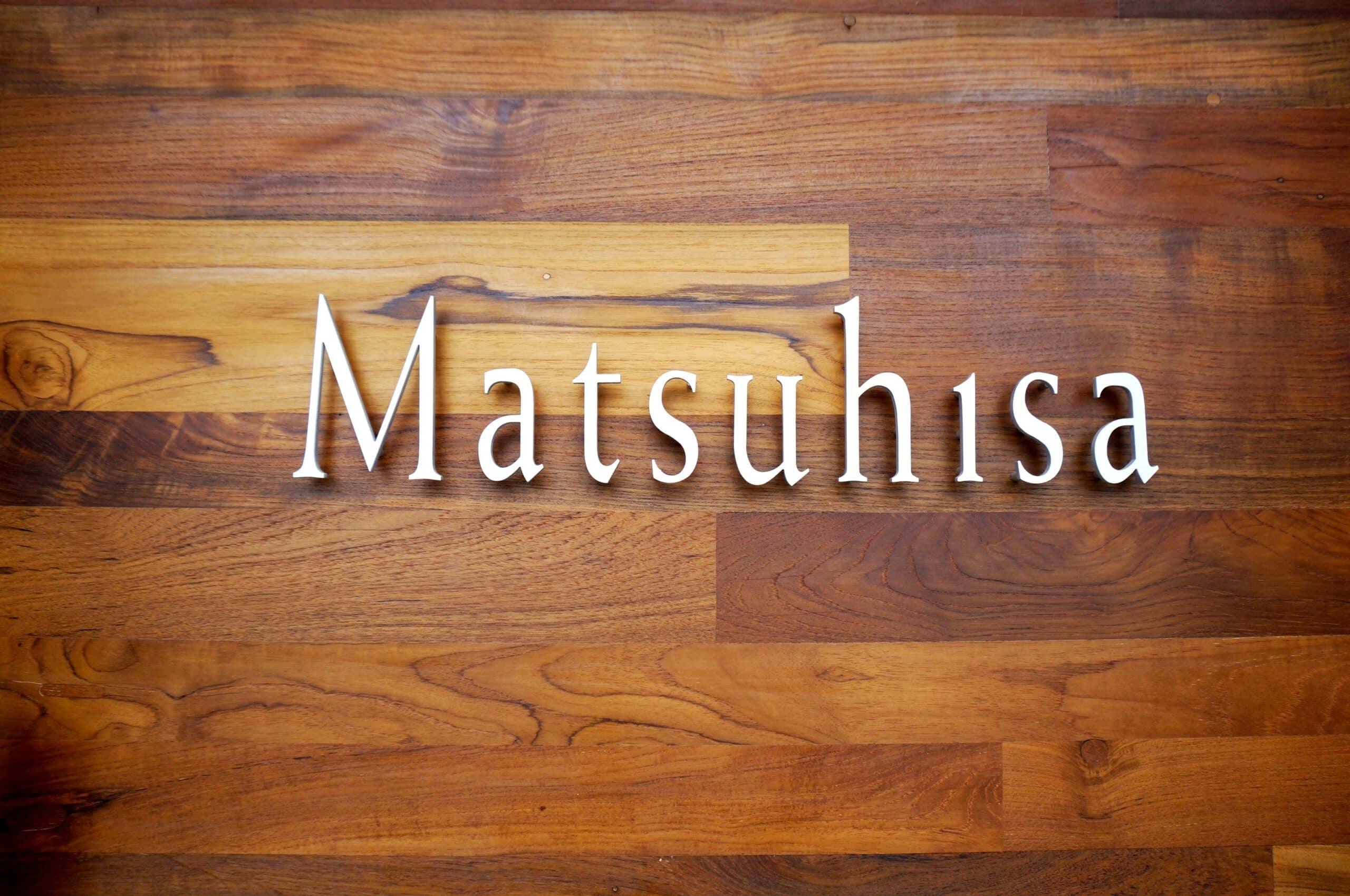 Contact