The next time you find yourself landing in New Jersey at Newark International Airport, walk through terminal C and get yourself a great lunch from one of the fine vendors and look up. Lining the atrium you will see a little slice of tropical beauty in this unlikely place. Indoteak Design 100% reclaimed teak panels line the walls of the ultra-modern space and softening the vibe with calming and elegant look of teak wood. The 6×10′ custom panels feature our plywood material, which you can see more of HERE.
Artist Renderings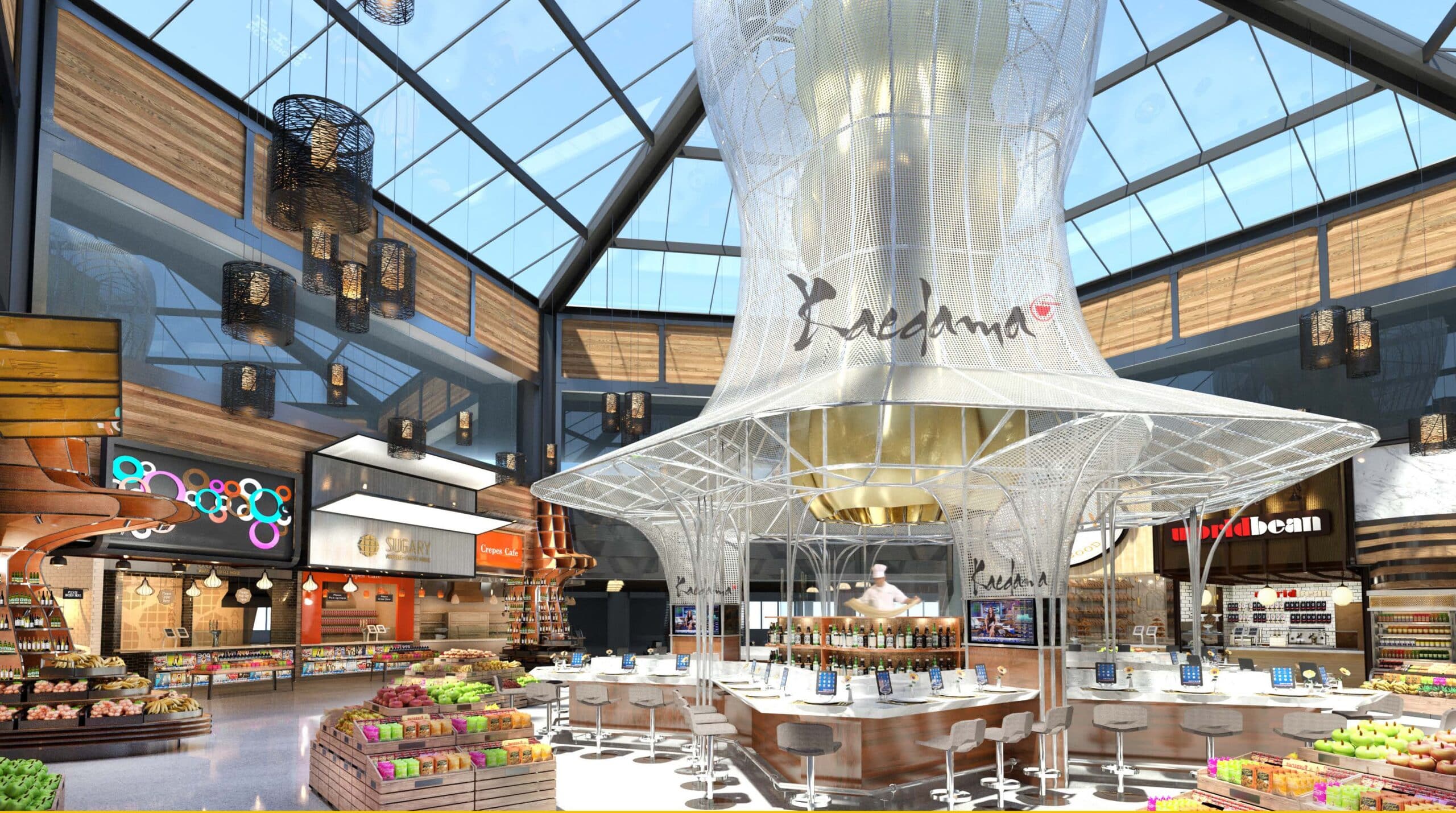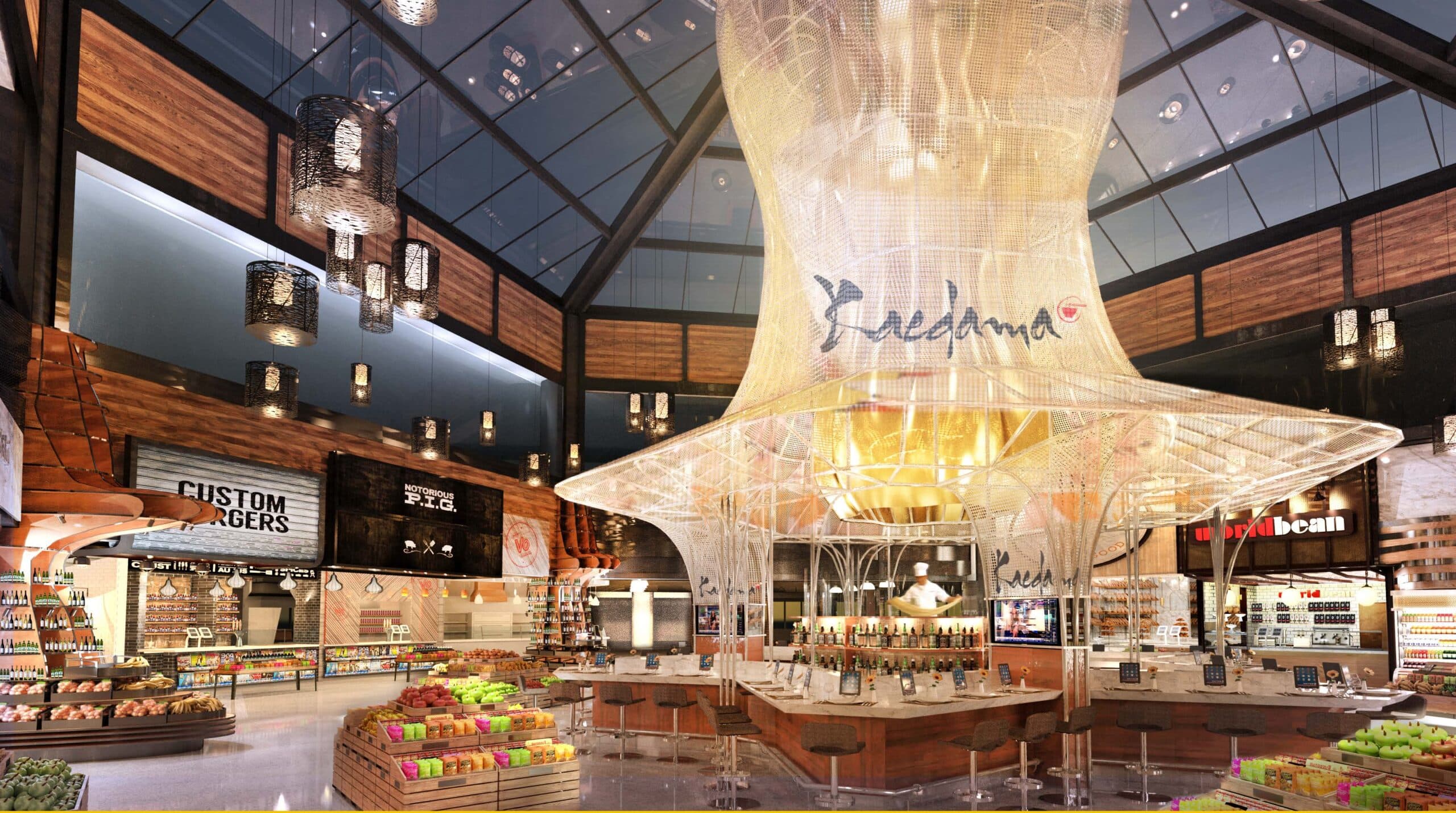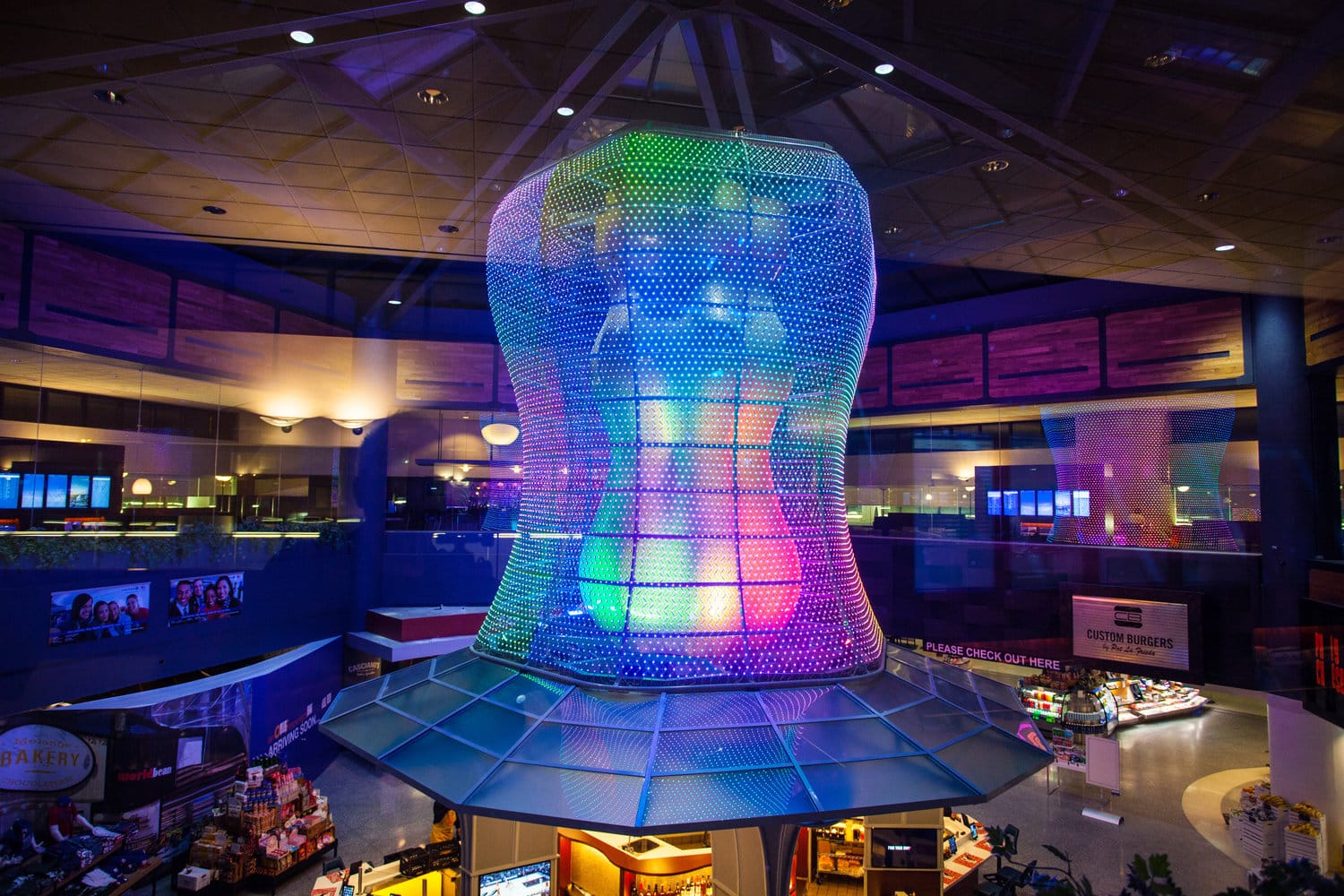 Passenger Terminal Today says of the project:
"United Airlines and restaurateur OTG have completed the construction of a new expansive food hall in Terminal C at Newark Liberty International Airport, New Jersey.The Global Bazaar features a wide variety of offerings sourced from New York's diverse and globally-inspired food culture, in addition to its market offering of news, gift and locally sourced retail."
They go on to add, "With 30% of all travelers passing through Terminal C during breakfast hours, OTG worked with architecture and design firm Rockwell Group to develop a creative solution that physically differentiates breakfast concepts from lunch and dinner. The space transforms as the day progresses, with rotating signs and a change in food offerings. After the breakfast rush departs, the Bazaar's space automatically adapts to accommodate the lunch and dinner crowd."
By The Numbers
SIZE
4,200 sqft
OTG Kaedama
Newark Liberty International,
Terminal C
Newark, New Jersey
AREA OF SERVICE
Architecture
Strategy
Motion Design
Rockwell Group and the LAB partnered in the development of a $120 million upgrade to Newark airport. Focusing on the traditional and fusion ramen bar, Kaedama, named after the Japanese term for requesting a second serving of noodles.
A guiding Mantra was David Rockwell's statement, "The airport is really your first 'hello' into the city you're heading to."
The bright, shining lights of Tokyo streets at night inspired Kaedama's overall aura and design aesthetic.
This 40-foot tall golden noodle-like sculpture is wrapped in over 17,000 LED lights. We created more than 20 unique Japanese influenced animations that cycle throughout the day and become a spectacle of color and wonder at night.
A 40-foot tall golden, shimmering sculpture wrapped in over 17,000 shining LEDs.