The Hanalei House Kauai
Tucked into Hanalei Bay Kauai, is the small town of Princeville. The once sleepy surf town is now one of the worlds hottest vacation destinations. In recent years properties have been snatched up faster than anytime before by the likes of Ben Stiller, Mark Zuckerberg, Drew Barrymore and Donovan Frankenreiter. With a laid back vibe, lush tropical rain forests and raw, dramatic coastlines, Kauai is experiencing a boom that doesn't look to be slowing down anytime in the near future.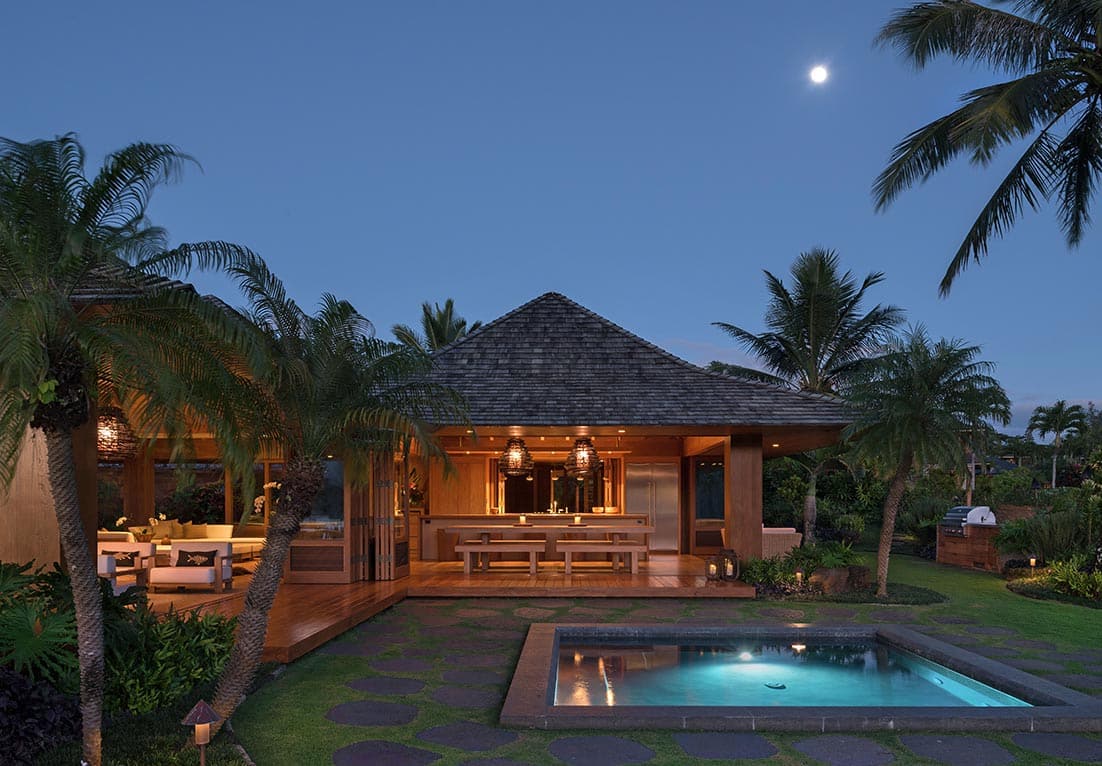 Located a stones throw from the town and Hanalei Bay is a property that has become one of our favorite projects we have had the pleasure of working on. In regards to privacy, we refer to this build simply as, "The Hanalei House." The property spans over 32,320 sq. feet and highlights include 360 degree views including valleys, mountains and the Pacific.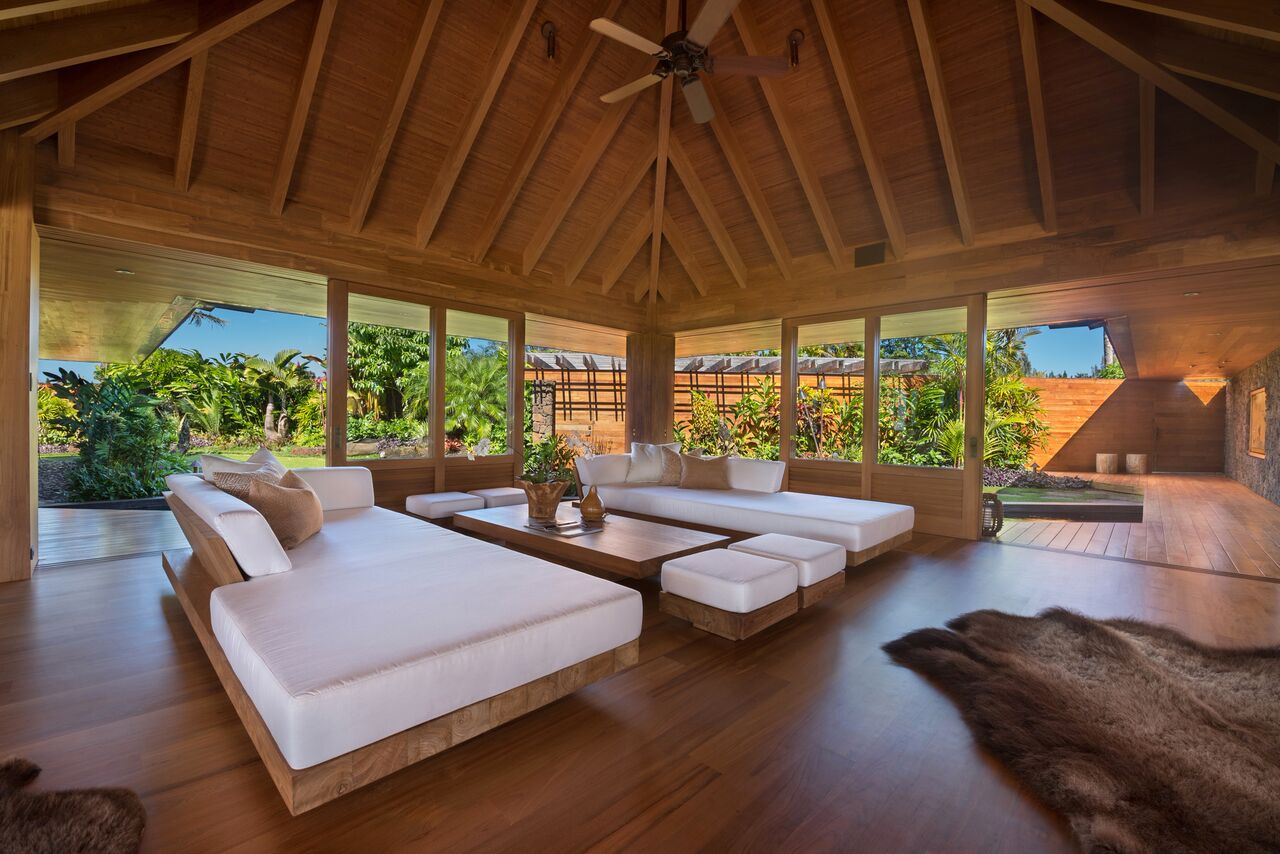 The indoor/Outdoor open floor-plan makes great use of the natural landscape while highlighting the gorgeous wooden structures that dot the amazing property. The owner and architect selected IndoTeak Design for our weather and termite resistant reclaimed teak for their decking, flooring and custom features throughout the structures.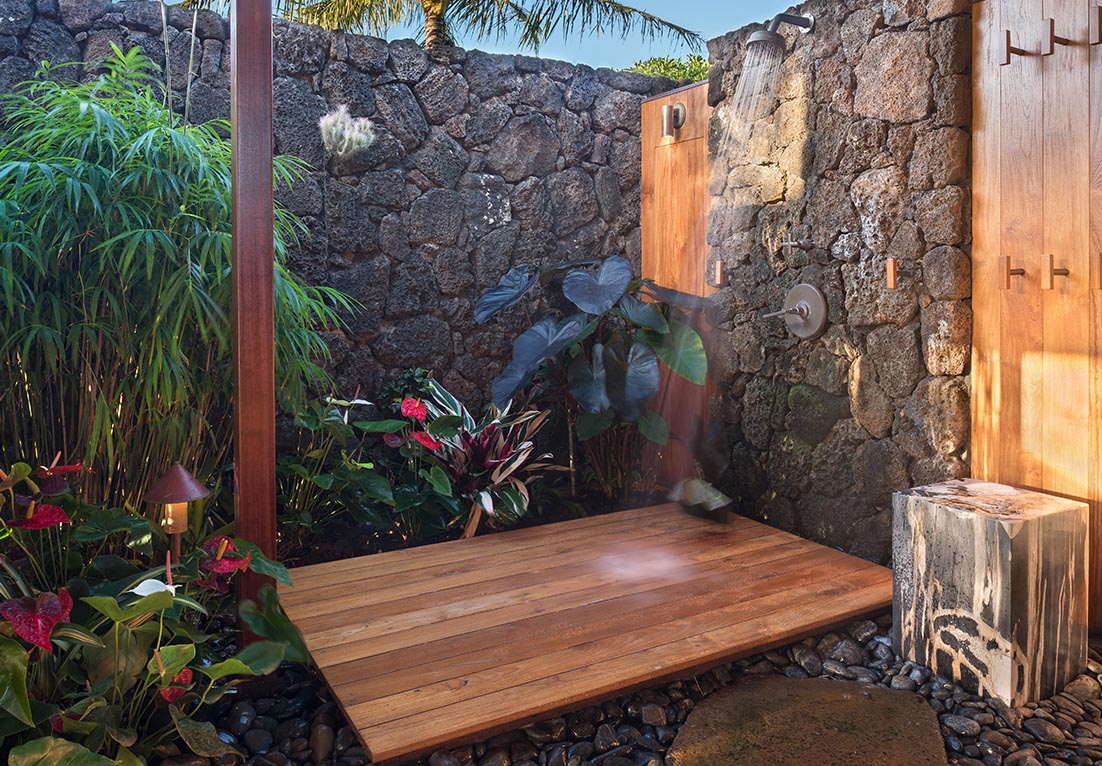 The natural vibe and feel of the wood blends itself effortlessly into that dreamscape that the designers have created, making for one of the most unique, high end residential builds we have been involved with. If you are looking for a product that can stand up to the test of time and the elements while maintaining its luxurious look and feel, look no further than the offerings at IndoTeak Design.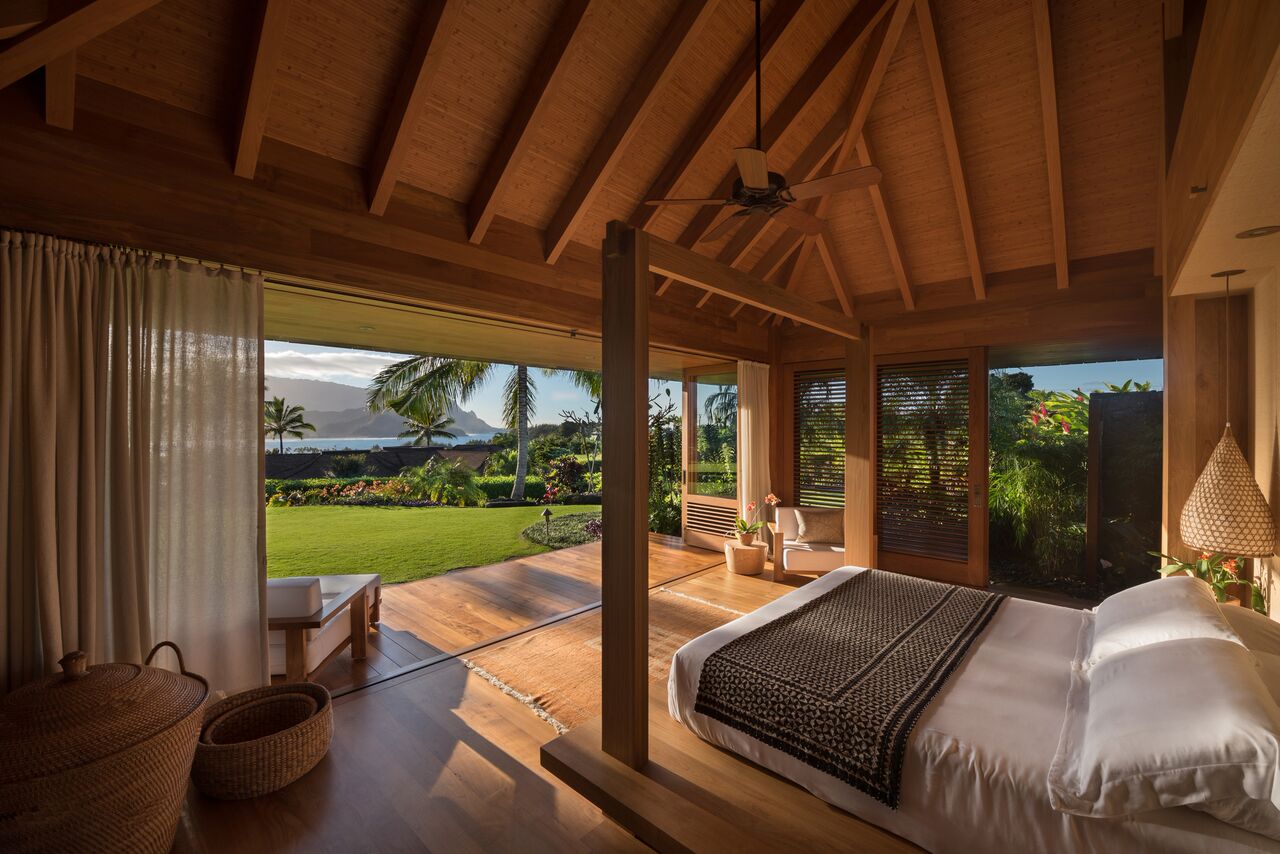 2484 Keneke St, Suite 102
Kilauea, HI 96754

dc@dchawaii.com
+1 808 828 0160
---
Products used in the Hanalei House from IndoTeak Design
Please ask us questions and we will help you understand why our flooring is different. We start with the rare gorgeous old growth teak normally designated for yachts and use it for our unique flooring projects. IndoTeak flooring is durable, timeless, water resistant and gorgeous. We do all of our own finishing in-house to guarantee a quality product.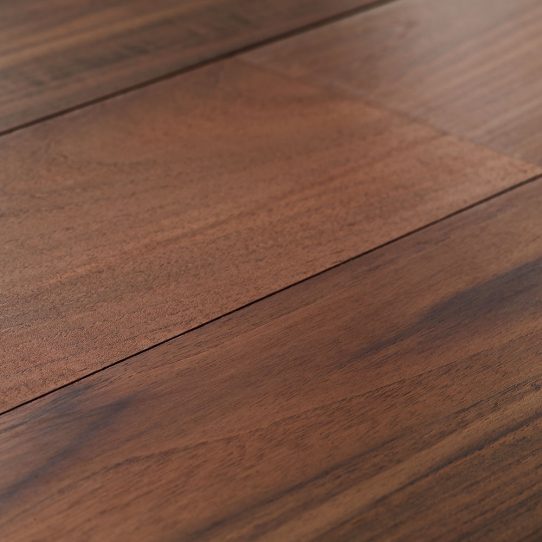 Classic, extraordinary and the ultimate decking material, reclaimed teak from centuries old buildings is the perfect material for exterior beauty. World renowned for its durability and natural resistance to decay, teak will perform admirably even with little or no maintenance. Leave it weather to a silvery grey patina for a low impact lifestyle, or oil yearly to preserve the rich golden brown hues.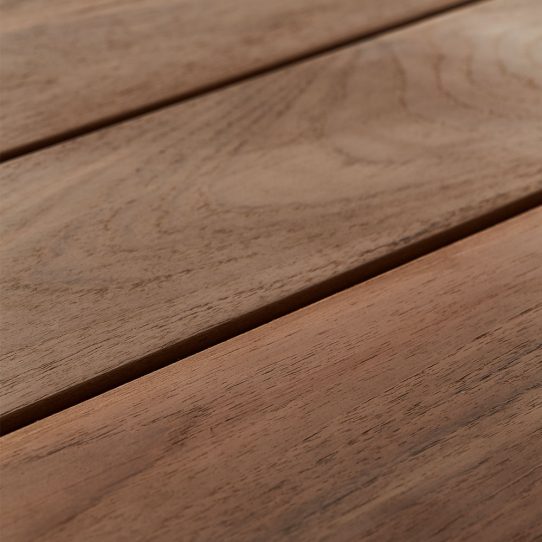 Created for beauty, ease of installation, and durability, Indoteak's Sheet Goods are beautiful front to back. Perfect for Cabinets, Doors, Drawer Fronts, Wall treatments and more. Several styles are always stocked in our San Diego warehouse, and custom products are available with minimum orders.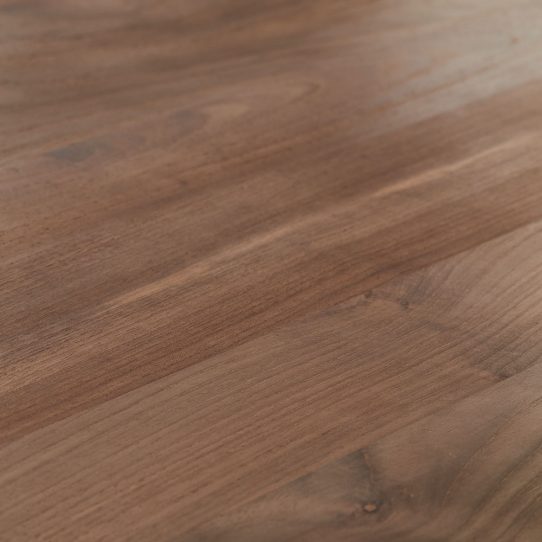 Teak siding and paneling provides an unparalleled elegance to residential or commercial installations. Ideal for interior or exterior applications.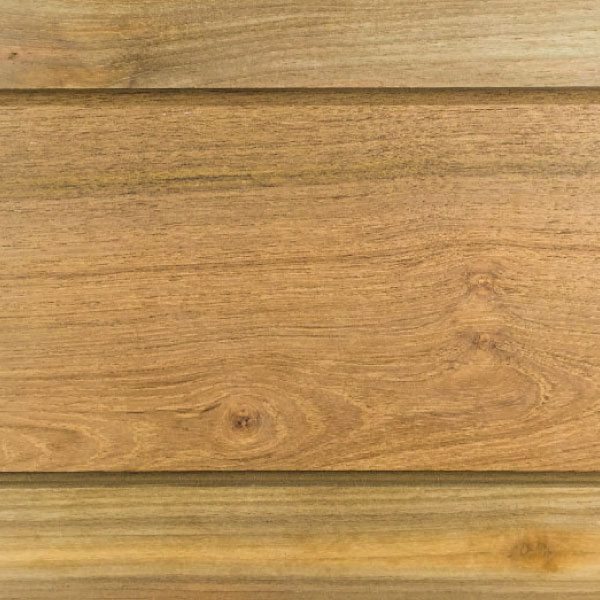 ---