BOOKMATCH FLOORING
Frank Ragen, Indoteak Design Owner-Designer is always looking for new and unique ideas to expound upon. From creating the worlds first reclaimed wood tiles and  three layered engineered flooring, all made from 100% reclaimed teak wood, Ragen is always looking for whats new. In 2019 Ragen came up with an idea: "Furniture Grade Flooring." The term "furniture grade" usually refers to the best and most beautiful woods or plywoods for cabinetry. These are the pieces that are "A" grade and luxurious in texture and quality.
Ragens "Furniture Grade Flooring" means that the reclaimed teak selected for this product line, in the case our book-match flooring, is some of our finest graded teak. This flooring will stand up to the test of time, remaining beautiful for the ages.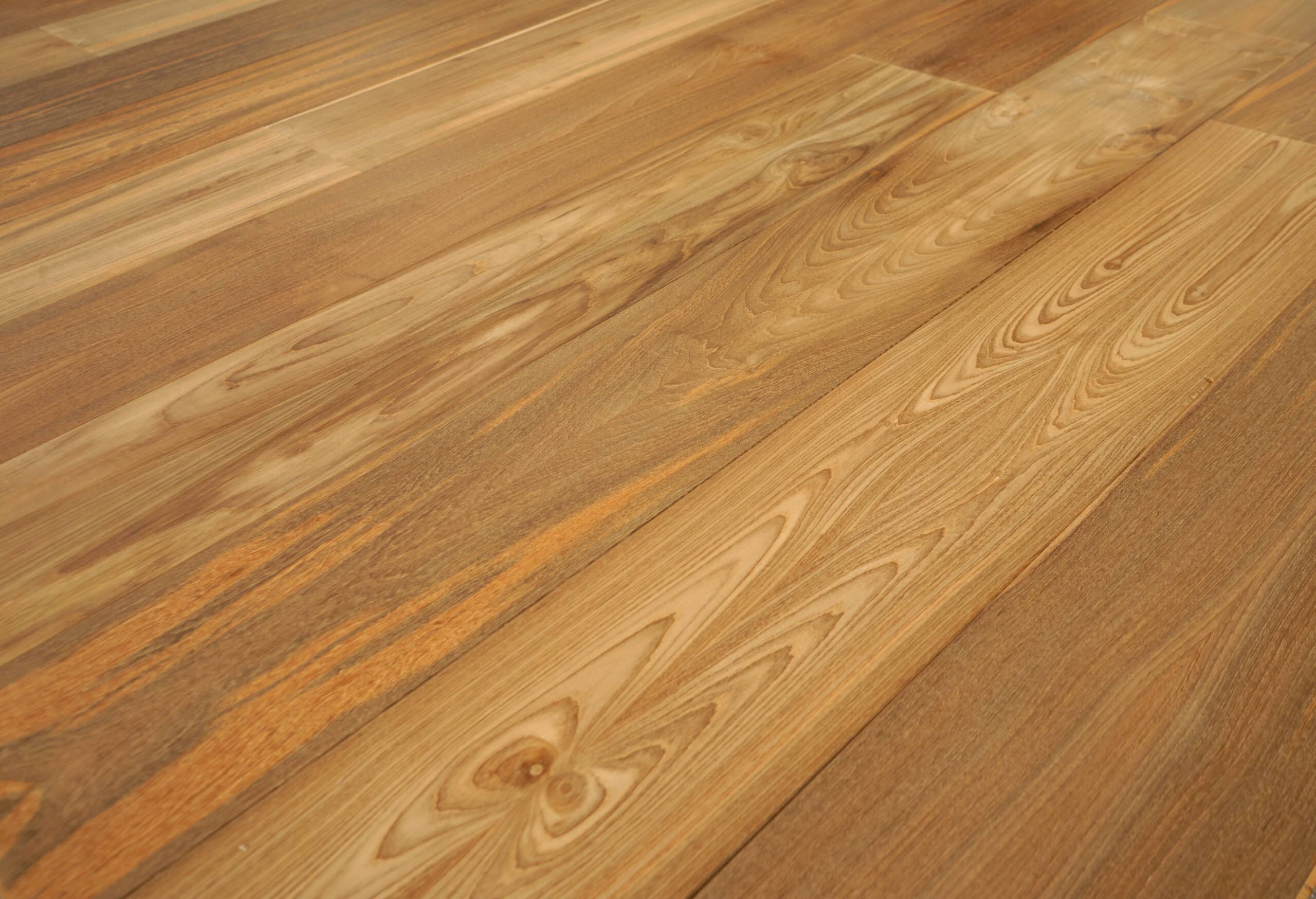 FURNITURE GRADE
We are proud to add this first-of-its-kind engineered flooring created from our 100% reclaimed teak. Our "Furniture Grade Flooring" comes in a gorgeous book-match pattern and is available in four widths (7″, 10″, 16″, 20″). This engineered product features all three layers made from our reclaimed teak.
By making all three layers of the T&G flooring out of reclaimed teak, it makes or product virtually 'bulletproof," and can withstand the harshest of environments. Our book-match flooring comes in smooth & wire-brush textures. It can also be finished in any of our eight finishes or custom finished to your needs. (IMAGES ARE OF THE 10″ WIDE FLOORING)

SUBSTRATE
All three layers of our engineered floors are 100% reclaimed teak, which means we have eliminated almost all the waste, creating an earth friendly, responsible product that is solid and stands up to moisture, wear and time. The pieces are T&G(Tongue in Groove), end matched and have a thick, durable wear layer that will provide years of life and enduring value.
The structure is important to note: All layers being of the same species and made of the same reclaimed teak means that it expands and contracts together as if it were one solid piece. Other manufacturers skimp and use other species or plywood for the substrate causing failure with temperature changes.
Thats where ours stands head and shoulders above the rest. Our one-of-a-kind construction will allow the wood to acclimate and adjust to climates, moisture levels and daily heavy use with minimal maintenance required.