Whats the difference between reclaimed teak and plantation teak?
This is a question that is asked every time I meet with clients and designers who love the reclaimed teak products but cant quite grasp the pricing difference. This small price gap often leads many consumers to chase the cheaper teak without knowing what they are sacrificing in terms of strength, quality, beauty, sustainability.
Often times, we are lead to believe that getting the lowest price is the goal of any sale or negotiation. While that may be the case with most commodities, it isn't the same when discussing teak wood. Quality, luxury and morally responsible products often come in a different class altogether and that leads us to this topic of plantation teak vs. reclaimed teak wood.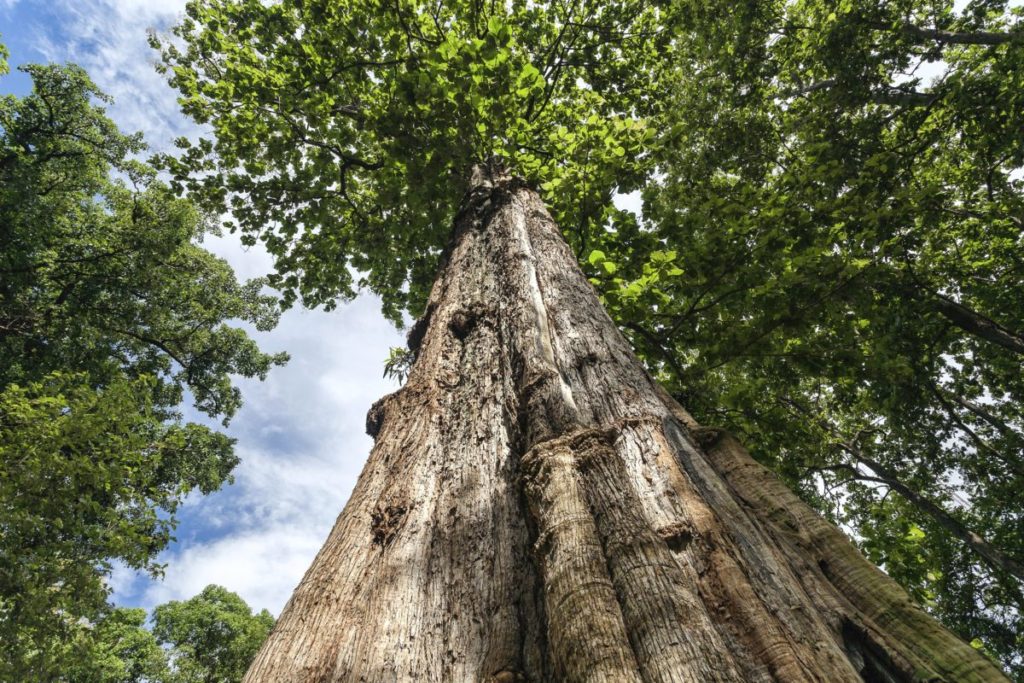 PLANTATION TEAK
Plantation Teak is grown rapidly and harvested as soon as possible to meet demand for low price Teak. Fast growth and rushed harvest rates produce a lower quality wood that has less density and strength compared to old-growth Teak trees. Boards produced from plantation Teak tend to crack and warp as a result of the fast growth.
Besides the wood being greener, softer and weaker, the young plantation trees also have a larger percentage of lower branches, which cause what is known as "pin knots."  These knots create defects resulting in poor stability. Plantation Teak also requires more maintenance, clear cutting, deforestation and water. Plantation wood is best for furniture, boats or accessories as its green, weak and often low quality.
To make matters worse, some of the countries like Mynamar (Burma) have a terrible track record of human rights abuses and the governments are raiding and approving the clear-cutting of the old growth forests. While some will try to say those days are over, thats far from the truth.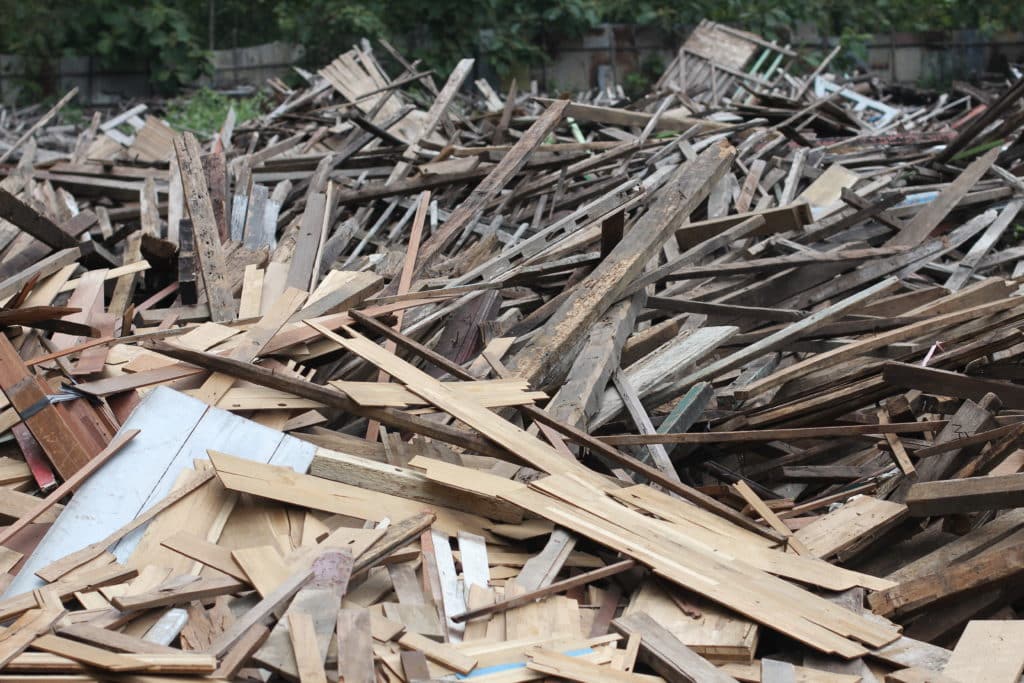 RECLAIMED TEAK
Reclaimed Teak wood is extremely rare. If you do some research, you will see that old growth teak only grows in a few places on earth. These forests grew for centuries before the demand for teak soared. The old trees were anywhere from 300-500 years in age if not older before they were cut down in the 1800's to build homes, boats and buildings for the local communities. In the case of Indonesia, where Indoteak Design reclaims its Teak, the wood has been on structures for 100-300 years.
This time in the weather, heat and moisture has hardened the old growth Teak even more, straightening the already strong wood even more and giving it a patina that is unlike anything else on earth. But eventually, the structures have a timeline and when they are deemed structurally unsound or have been damaged, they have to be torn down. When the buildings are slated to be razed for reasons of structurally unsound, rezoning, new construction etc, Indoteak bids on the wood and then takes it to our factory to be transformed into gorgeous reclaimed teak products like flooring, tile, decking and more.
Thats just one part of the process.
The second part is how the wood is purchased at auction, moved to a warehouse where each piece is hand gathered, all nails removed by hand, each piece is hand sanded, hand-cut, hand-glued, custom-finished and created for each job. All this so we can help recycle this special and rare resource all while providing jobs to indigenous people in Indonesia. We take pride in assisting communities from falling victim to deforestation while providing a product that is more unique, durable and beautiful than anything coming out of a plantation.
Indoteak Design Reclaimed Teak
Our materials are 100% reclaimed teak, delivered directly from our longtime partners located in Indonesia, of which we have worked with and maintained a great relationship for many years. We supply teak that is clean, formaldehyde-free with VOC-free finishes, both in the production and installation process. This ensures the highest grade hardwood from the highest grade material without the worry of tarnish by harmful chemicals.
Our teak is available in variations of rich colors and emits a homey, almost leather-like scent. Unlike most woods, teak holds high levels of resinous oils which keeps it from shrinking, swelling, or warping. Teak wood has a reputation of extravagance, beauty and strength because of its ability to stand the test of time, without losing its luster or beauty.
All of of our teak wood is 100% reclaimed. By properly utilizing 100% Teak salvaged from Indonesia, our production works as a zero-waste process. This means no trees are cut down as a result of our work. Instead, the wood is saved from 100-300-year-old structures that would have otherwise been demolished. This rare wood is then refined without any VOC or leeching glues. The attention to detail during this process is what makes our product stand-alone as the finest in the world.
We utilize every part of the Teak we reclaim by utilizing the smaller pieces into our siding, tile and even into the substrate of the engineered flooring. The reason this is important to note is because with all layers of the flooring being teak, the water resistance runs through the whole piece of flooring. Other substrates with different species attract moisture and can warp, break and attract mildew and fungi.
This means no trees are cut down as a result of our work. Instead, the wood is saved from 100-300-year-old structures that would have otherwise been demolished and discarded. This rare wood is then refined without any VOC or leeching glues, and delivered to you with hard work, integrity and a passion for the environment.
RESOURCES:
10 Useful Tips When Purchasing Reclaimed Teak Engineered Flooring(Opens in a new browser tab)
How Its Made: Reclaimed Teak Wood Tile(Opens in a new browser tab)