Why Reclaimed Teak is the Perfect Indoor Outdoor Floor-plan Solution
The reason why reclaimed teak is the perfect Indoor/Outdoor solution starts with our engineered flooring and solid decking. These two products from Indoteak Design work in unison when used for homes that are open to the elements. The water resistant nature of teak is the perfect solution for areas with heavy use or exposure to sun, wind and moisture. Reclaimed teak has natural oils that stand up to stains, retaining its beauty, shape and color over years of wear.
It's our special structure which allows for our reclaimed teaks natural oils to permeate the wood. This characteristic has made it the perfect choice for ocean-going vessels for thousands of years.  It's that same toughness and beauty that make it the perfect solution for homes with open floor-plans and seamless transitions.
While most other species ares susceptible to warping from water and moisture, our reclaimed teak engineered flooring is not. It features a three-layer construction, which thwarts water retention, twisting and moisture absorption.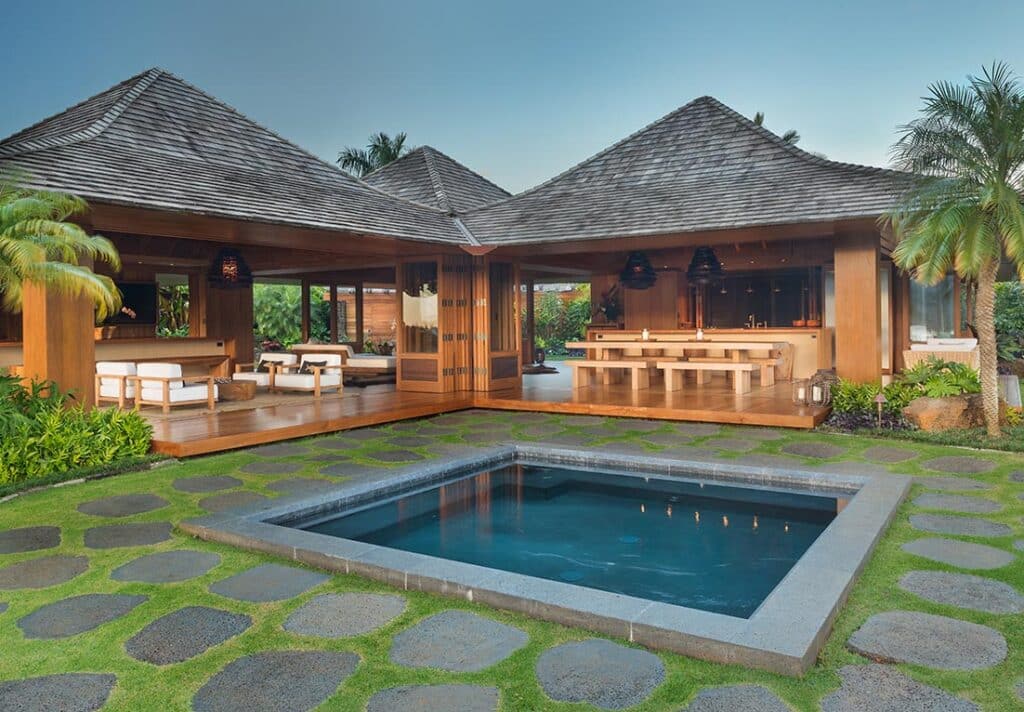 Reclaimed Teak Engineered Flooring
Our reclaimed teak is a the perfect solution as it has been used in a previous life as a home in southeast Asia for at least 100 years. This allows the wood to be true, straight after years of battling the elements. This hard wood is the turned into all layers of our solid and engineered flooring in our factory. It is strong, durable and its natural ability to withstand the extremes of heat and cold.
When shopping for the best wood for your open floor-plan, keep this in mind as water damage to regular flooring make it almost unsalvageable. We all want to have our investments last for years so I'll offer you this example of how our floors stand up to severe water damage:
Bird Rock Coffee
A few years ago we built the flooring for Bird Rock Coffee Roasters in La Jolla Ca. They were just days from opening after months of hard work building out their storefront. On a Friday, one week before opening day, a pipe broke and the entire store was 2 feet underwater for two days. The owner Chuck gave us a call in a panic thinking he would need to replace his floors. We let him know that he has nothing to worry about and to let the flooring dry before making any decisions. After the water was cleared out, our flooring did indeed dry without any twist, warp, rot or mold. The shop opened three days later and those original flooring is still in place four years later.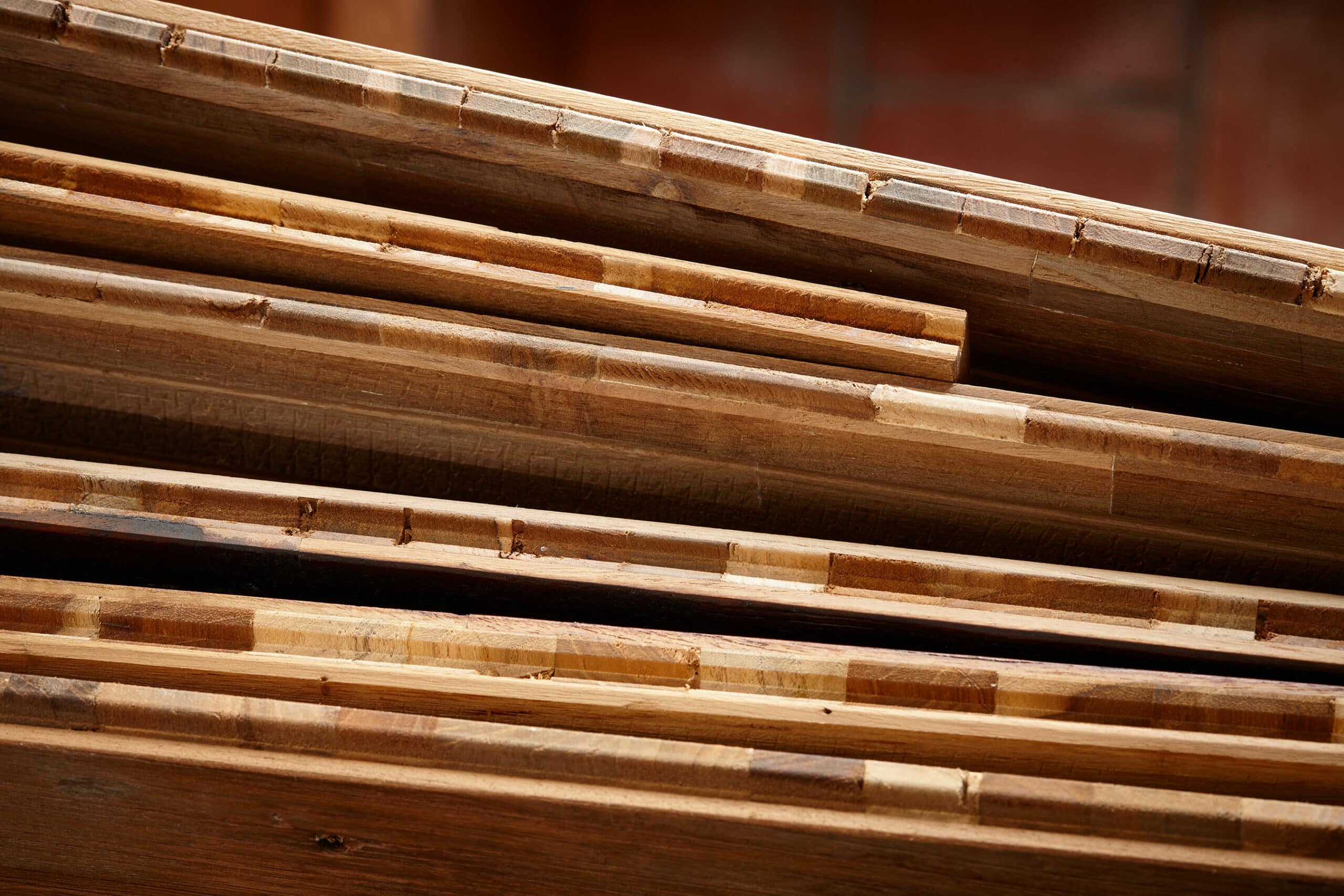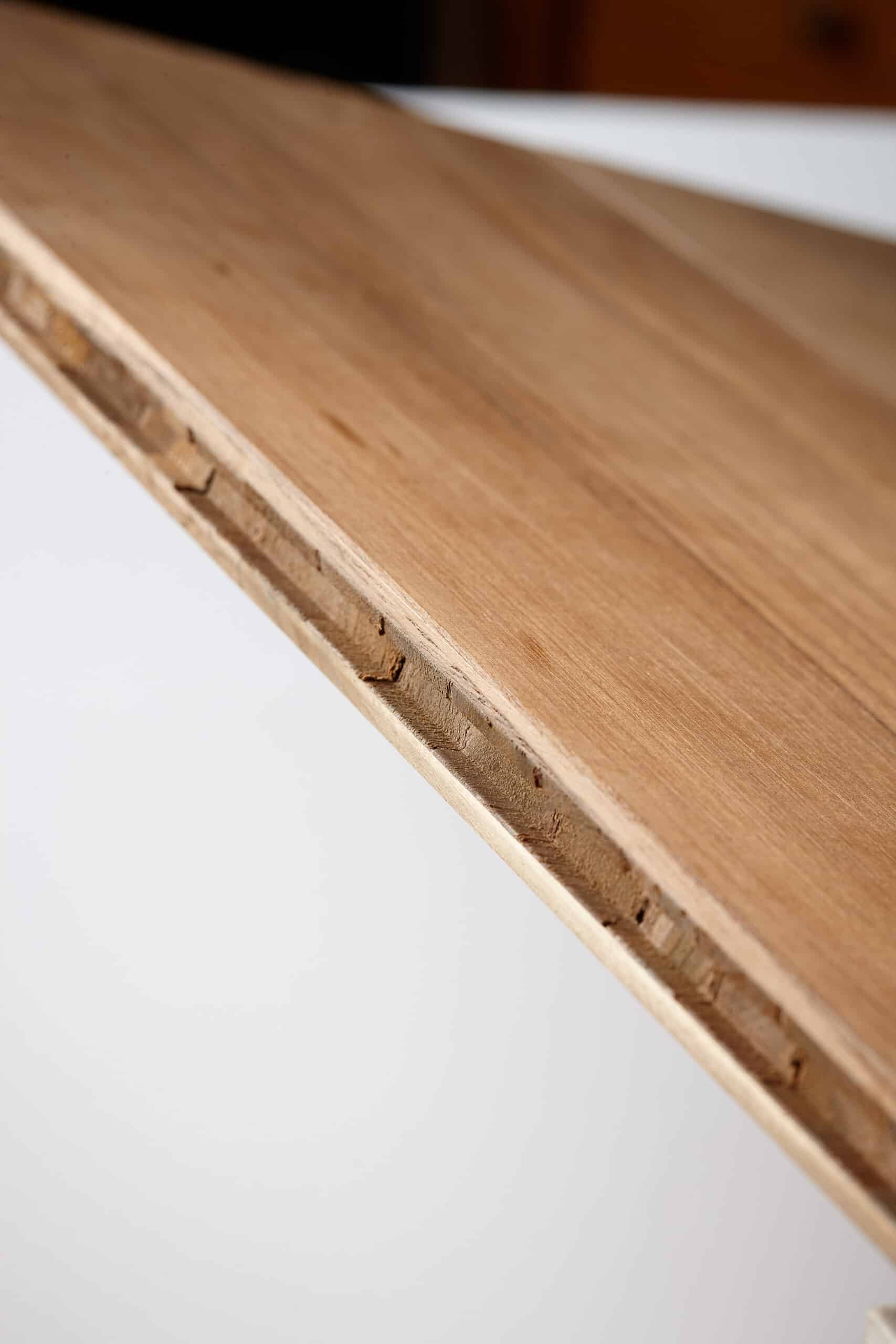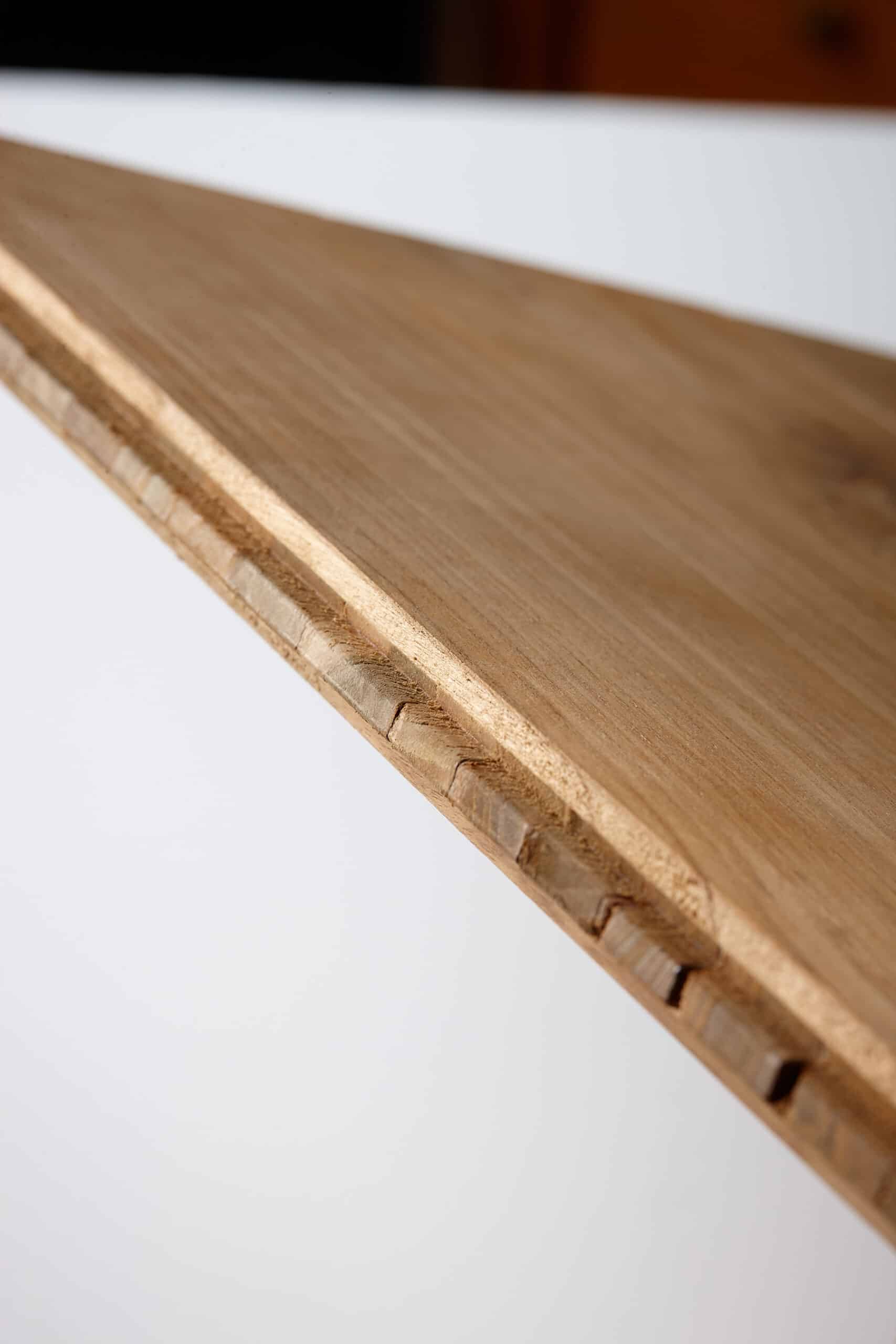 OUR SUBSTRATE
Wear layer: This beautiful layer is sanded and stained to your specs.
Middle layer: We use every bit of material from our reclaimed teak, so when we have small pieces we cant use for other products, we turn it into our substrate.
Bottom layer: Also made of our reclaimed tea. These finger-jointed pieces run perpendicular to the center layer for maximum strength.
Our product stands alone in regards to quality, durability and sustainability. All our wood is FSC certified and we painstakingly do all we can to make the process a zero-waste effort. All larger pieces of wood become flooring, decking and paneling. Smaller pieces become tile, substrate and finger joints. The smallest pieces become filler and the dust used in the kilns. You would be hard-pressed to find anyone following the same practices, but that's whats important to us, not only for the planet but for your peace of mind as well.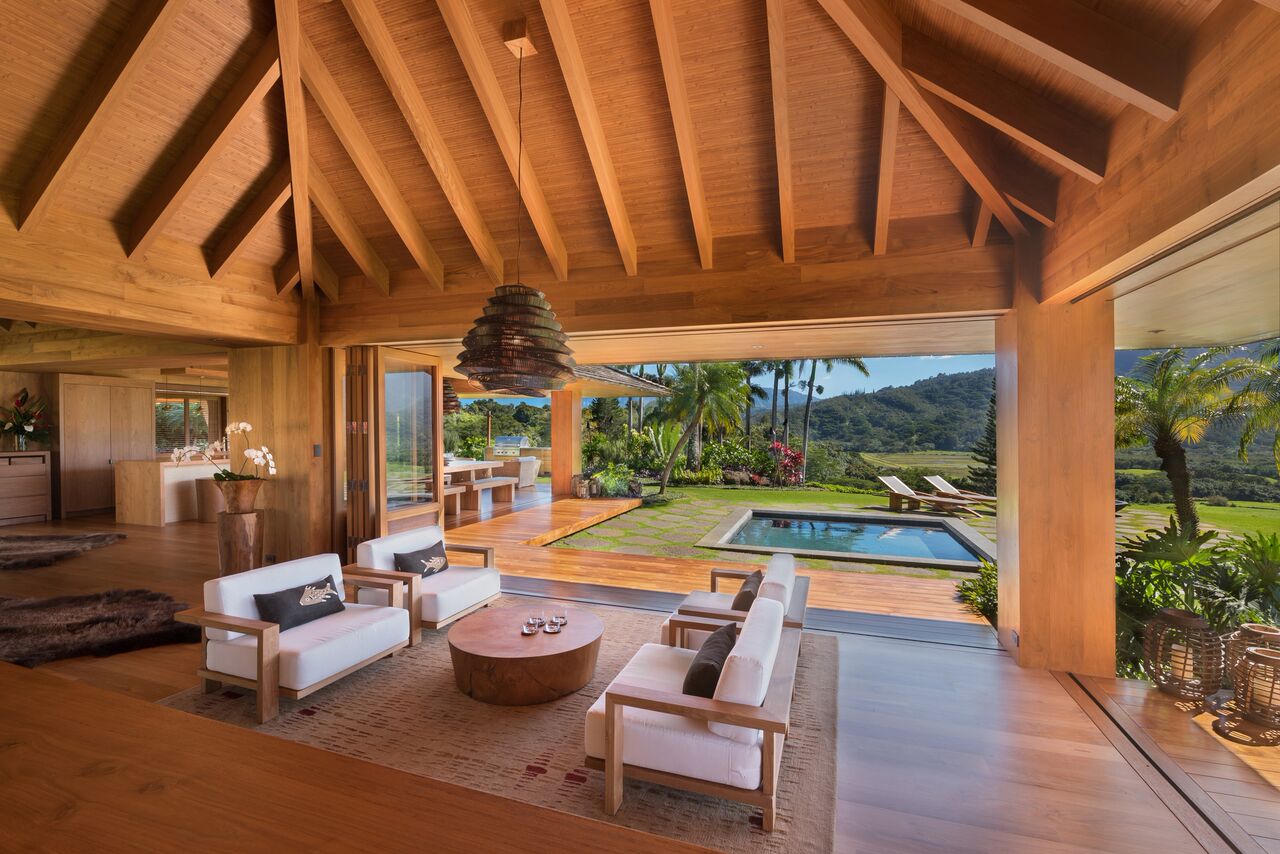 Reclaimed Teak Decking
The other component to a successful open floor-plan is the outside hall or deck area. Many even choose to use our FSC 100% reclaimed teak engineered flooring outside as well. Others prefer the look of decking to differentiate the two areas. In this case we recommend our solid 100% FSC reclaimed teak decking.
Classic, extraordinary and the ultimate decking material, 100% FSC reclaimed teak from centuries old buildings is the perfect material for exterior beauty and resiliency. World renowned for its durability and natural resistance to decay, teak will perform admirably with little or no maintenance.
Leave it to naturally weather to a silvery-grey patina or oil yearly to preserve the rich golden brown hues. Our decking is also perfect for indoor applications like showers, saunas or any wet-use areas. and any outside-the-box applications you can think of.
As you can see in the above image, the decking plays on its design with the distance between boards to differentiate the areas in a beautiful fashion. Decking can be custom colored to match your interior flooring or used in its natural color of orange and brown hues.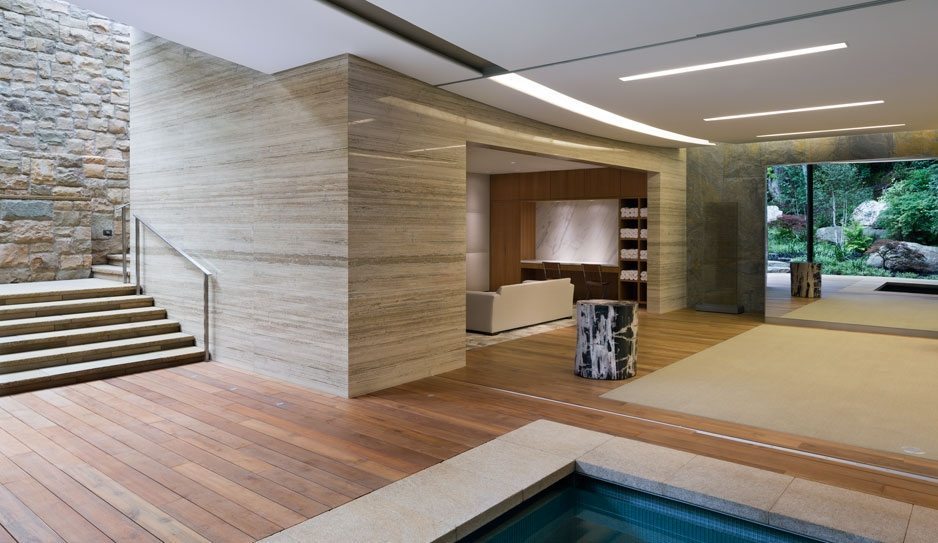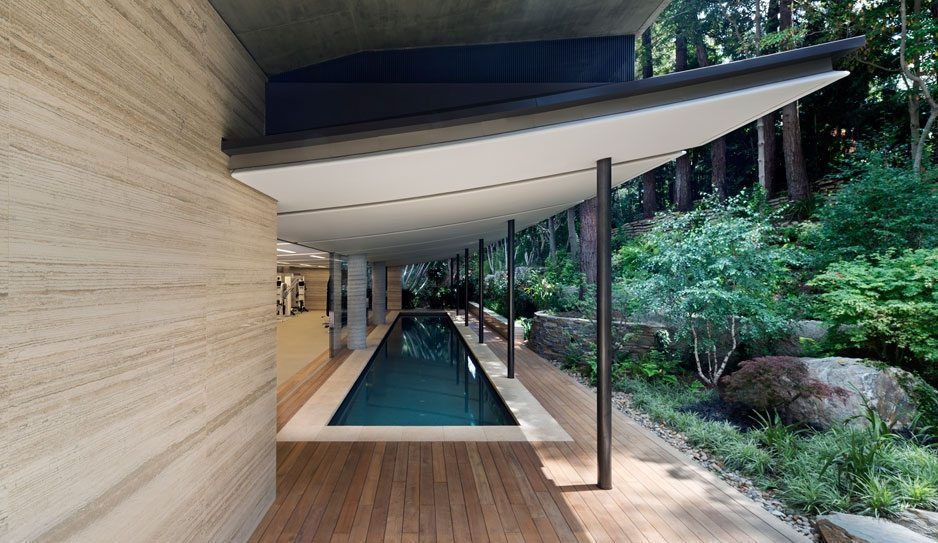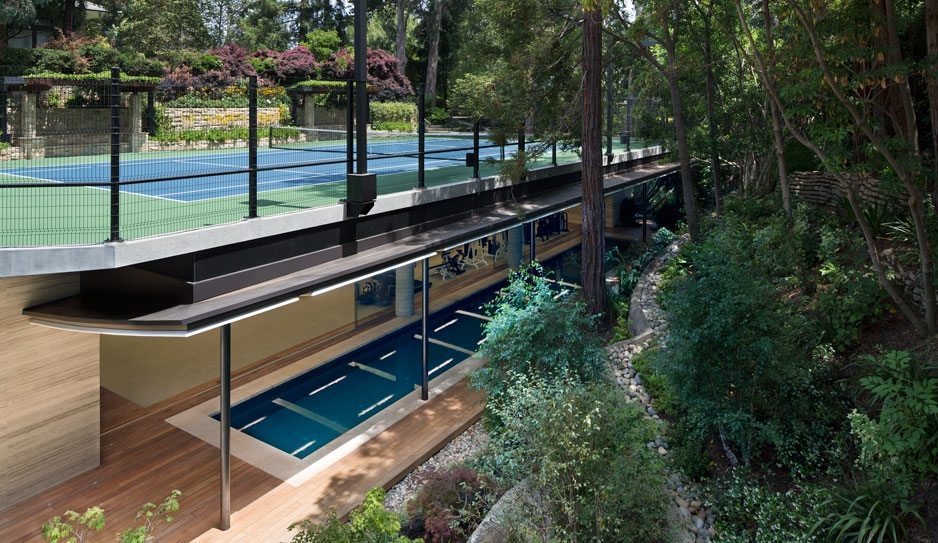 Reclaimed Teak vs Plantation Teak
The biggest difference between reclaimed teak and plantation teak is that reclaimed teak comes from old growth trees.  These forests were already hundreds of years old when they were harvested and milled.  That means some of our woods are over 500 years old. While the teak tree grows very rapidly in the tropics, it will not become fully mature for at least 50 years. Many plantations are harvesting teak far younger and the newer teak just doesn't have the strength that reclaimed teak possesses.
Through our relationships in Indonesia, we have access to the largest sustainable source of reclaimed teak in the world. Match that with our manufacturing process and you will find that nobody on the planet can create and make their flooring in the same manner as Indoteak Design.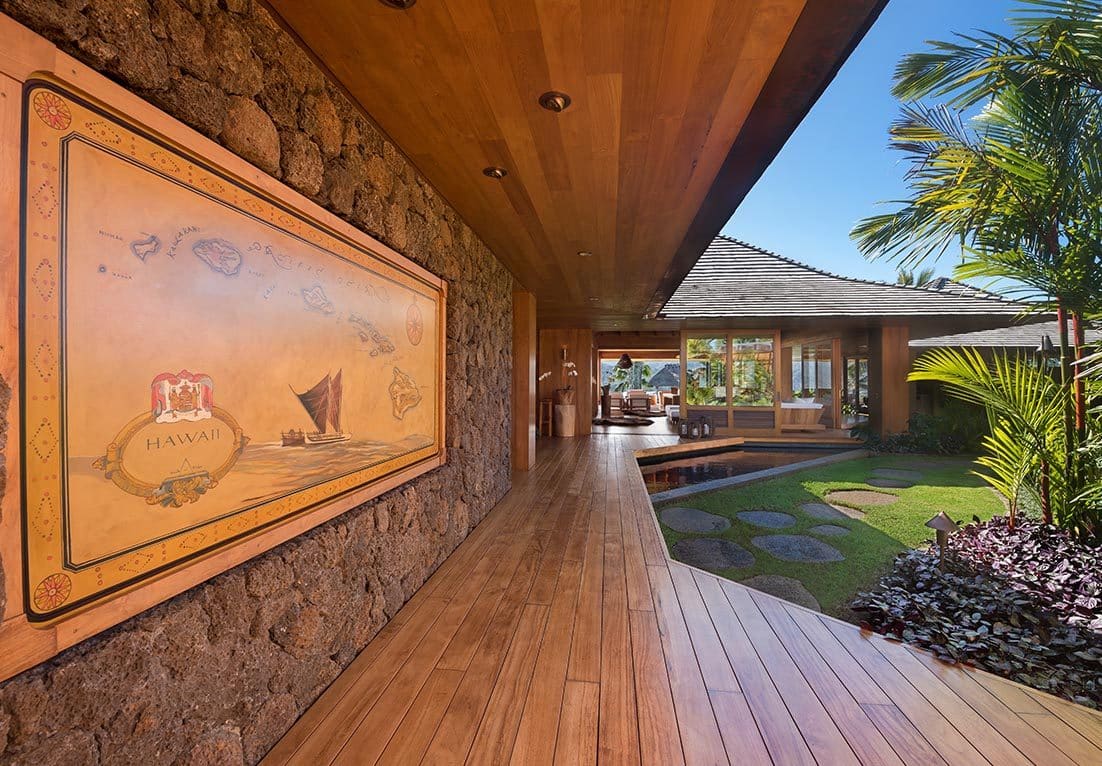 FSC 100% Reclaimed Teak Decking – SHOP HERE
FSC 100% Reclaimed Teak Flooring- SHOP HERE
Indoteak Design Showroom
9040 Activity Rd. Suite A
San Diego, CA 92124
Phone: (858) 271-9801
Email: sales@indoteakdesign.com