RECLAIMED TEAK: WHY THE HISTORIC WOOD IS IN DEMAND
Over the past decade, Indoteak Design has learned why historic reclaimed teak wood is such an amazing material to use for flooring, tile and other home goods. Many people know teak is water resistant, amazing for its longevity and even has healing properties. But reclaimed teak wood and its rich beauty and durability is something else entirely.
Architects and interior designers have long rallied to incorporate teak into their projects and for good reason. Teaks green, earth-friendly & recycled properties that have them pursuing this incredible resource more than ever. Beyond its great looks and extreme versatility, it has a history that draws us in and helps us value this incredible resource.
Teak has been used for thousands of years and is still one of the most desired woods on earth to this very day. But what makes it so special? Let's take a look into the universal popularity and timelessness of reclaimed teak wood.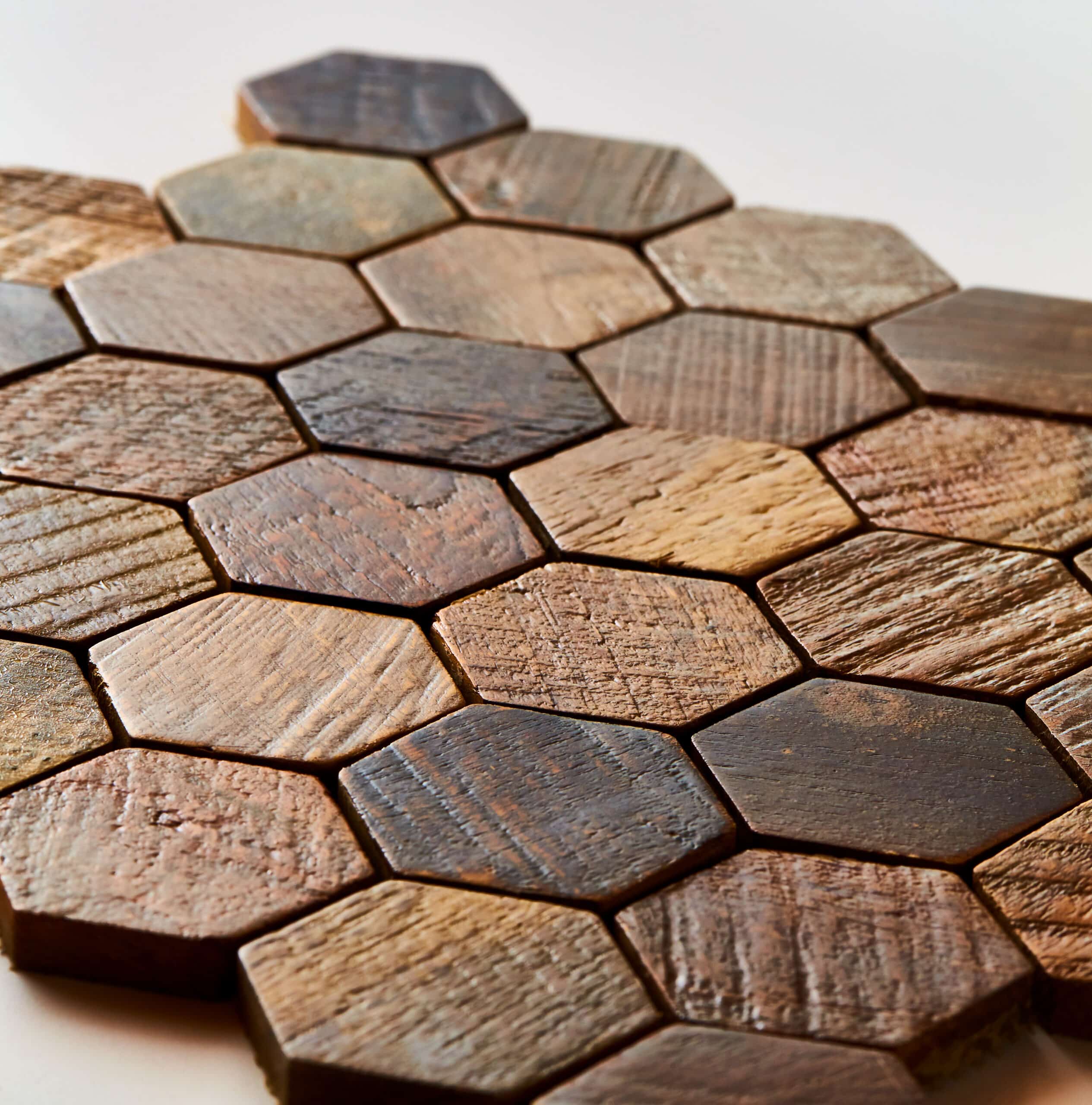 Amazing Reclaimed Teak Wood
A native species to Southeast Asia, Tectona Grandis, or more commonly known as "teak."  This particularly durable wood and has been used for centuries. Today plantation teak is grown and harvested (deforestation) in huge numbers and short growth times. Unlike plantation teak, old-growth teak is extremely rare and is only found in Southeast Asia. During the middle ages, teak wood was first heavily used by ship builders who found the wood to be impervious to water, mildew and decomposition.
As trade expanded throughout the globe, teak wood soon made its way to the European continent and became the perfect material for ships, furniture, buildings and decor.  But what makes teak so unique?
A high oil content is first and foremost. With teak woods exceptional stability, and resistance to moisture,  teak can withstand heavy usage not only for decades but for hundreds of years! Its not uncommon to see old-growth teak found in ancient buildings and temples well over 800 years old. One other reason that teak is so durable is its exposure to intense weather.
Southeast Asia is home to brutally hot, wet climates that exposes the teak to extreme temperatures and constant moisture. This keeps makes teak resistant to warping and flexing. It's this climate that has made teak trees adapt and thrive. This is also why other plantation teak is nowhere near the same quality as the old growth-reclaimed teak that we use.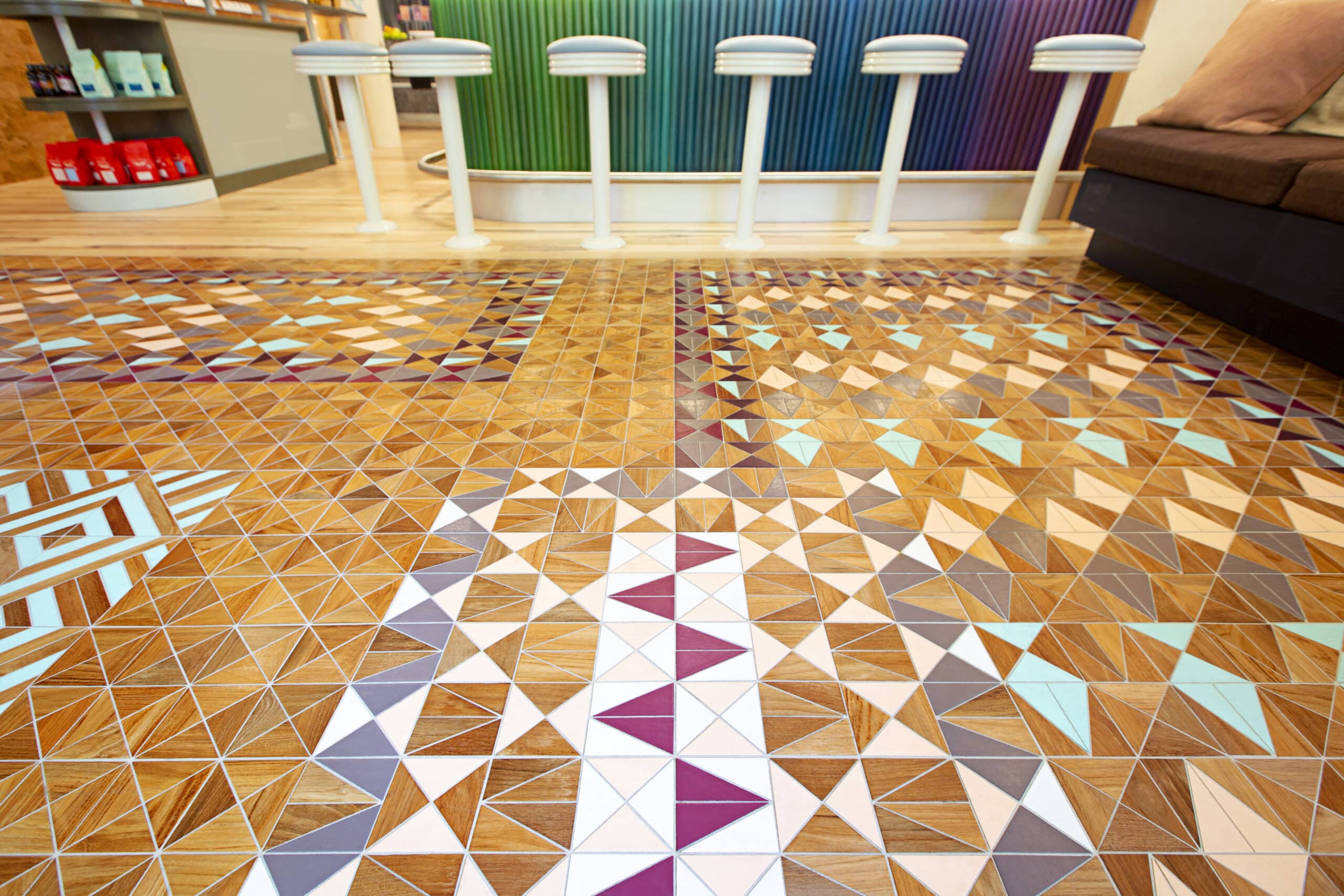 Silica & Oil Content
One of teaks characteristics that separates it from the rest, is that it contains two key elements: silica and oil. Why are these important? It's the silica that gives teak its resistance to water. Pair that with teaks natural oils and you have a wood that can be refurbished and maintained for centuries. As a bonus to the beauty these compounds give teak, elevated amounts of silica and oil are what give teak its other preferred characteristics: resistance to rotting, mold insects and mildew.
It's these seemingly basic components that create the desire and demand from architects and designers the world over. It's these very things that lead us to search out centuries old teak wood that has been on the sides of buildings, standing up to the elements for ages, and give it new life.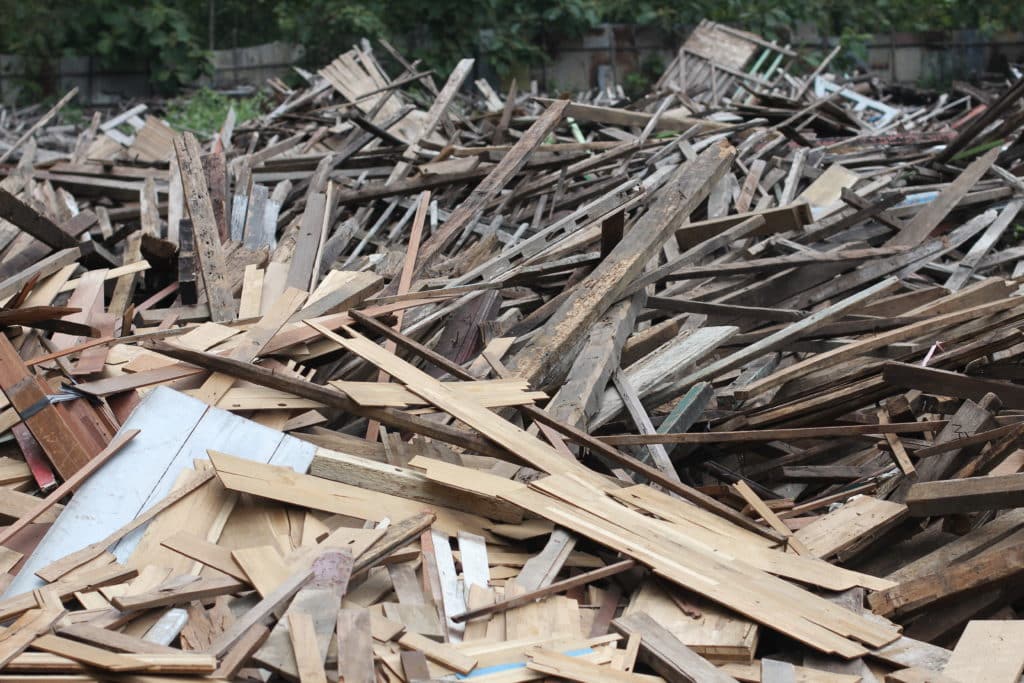 Saving The Old Growth Teak
Old-growth teak is extremely sought after, not only because of its strength but also for its rare patinas.  The limited amount of this rare teak is also why it's in such great demand, there just isn't much of it left due to deforestation and the proliferation of global plantation teak farms making inferior products. With all these factors in play, we partnered with the "godfather of teak" in Indonesia to search out and save this resource.
How do we do it?
When old buildings are slated for demolition, clearing the way for the new, modern cities that are being created to meet the needs of citizens, we jump in to save it from landfills or destruction. We have boots on the ground in Indonesia working hard to identify and save these timbers from landfills. We then take the ancient wood to our factory and reclaim the beauty that cannot be duplicated anywhere on earth. Our process utilizes every piece of wood, every scrap, giving it a purpose. Large pieces become flooring, smaller pieces become decking, paneling and tile.
The smallest bits become substrate, plywood and hole filler. Even the dust is used to fire our kilns to dry the teak. Nothing goes to waste and no trees are ever cut down to make our products. Keep in mind, while the wood we use has been used in homes that have been standing for 100-300 years.
The original trees used to make those boards was growing wild in the jungles 100-500 years before they were cut down to create the material. That means some of our timbers have been seasoned for over 500 + years. That old growth and strength of the wood is untouchable compared to todays 15 year teak forests used in most projects. You cant even compare the two.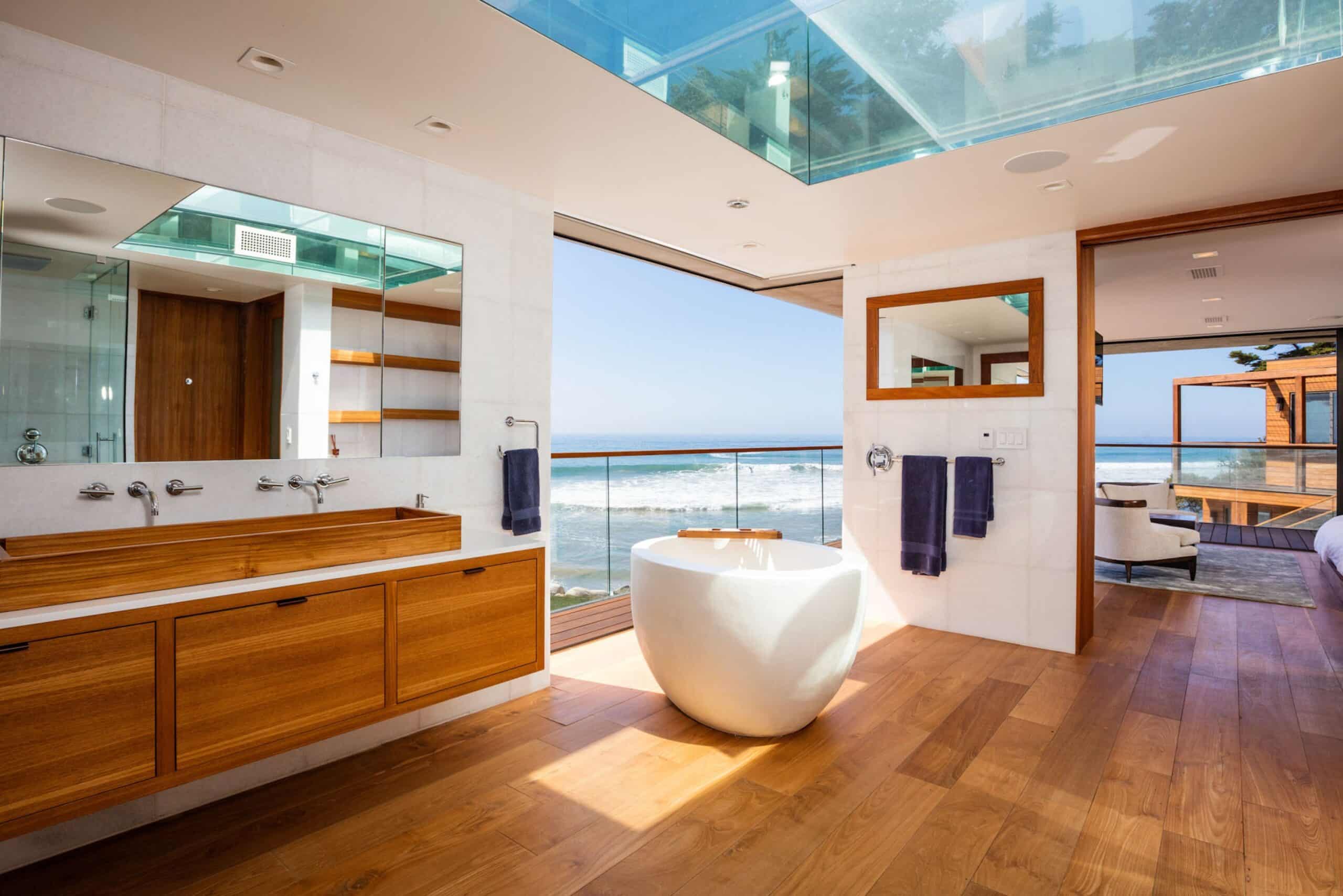 Modern Design-Ancient Teak
In todays world of contemporary interior design, plantation teak and other imitation wood just wont due. Clients are in high demand for green, sustainable products that add a story to their design. Todays elevated consciousness has made recycling a huge priority and we understand this more than most. What you support when you choose reclaimed teak over plantation teak or other plantation timber.
Unmatched strength and beauty compared to plantation wood
Unparalleled beauty and patinas only centuries of exposure can create
Ethics: supporting a positive environmental option. Recycling and reclaiming instead of deforestation.
No living trees to be cut down for our products. Not ever.
Saving and repurposing a valuable resource.
Preserving the remaining old-growth teak forests
Ease of care: no excessive care and maintenance required
Amazing for outdoor use with minimal maintenance. The old growth can stand up to anything nature can throw its way.
9155 Brown Deer Road Suite4
San Diego Ca 92121
800-284-1309
info@indoteakdesign.com