As with any reclaimed Teak product we offer at Indoteak Design, research, development and testing is of the utmost importance. The newest offering to our line is our dynamic, reclaimed 100% Indoor/outdoor reclaimed teak cladding.
Our designers created this offering to accentuate any wall, backsplash or ceiling space, creating a vibe that exudes warmth, creativity and beauty.
Not to be forgotten,our amazing reclaimed teak story that includes our zero-waste facility which sources and mills only reclaimed teak that is responsibly sourced. Our crew takes the time to take the best reclaimed material and mills it down, utilizing every piece of material to create products that are unmatched in the home décor market.
No wood goes to waste as each smaller piece is utilized until the smallest parts become substrate for our floors and eventually wood dust to patch holes on the larger pieces.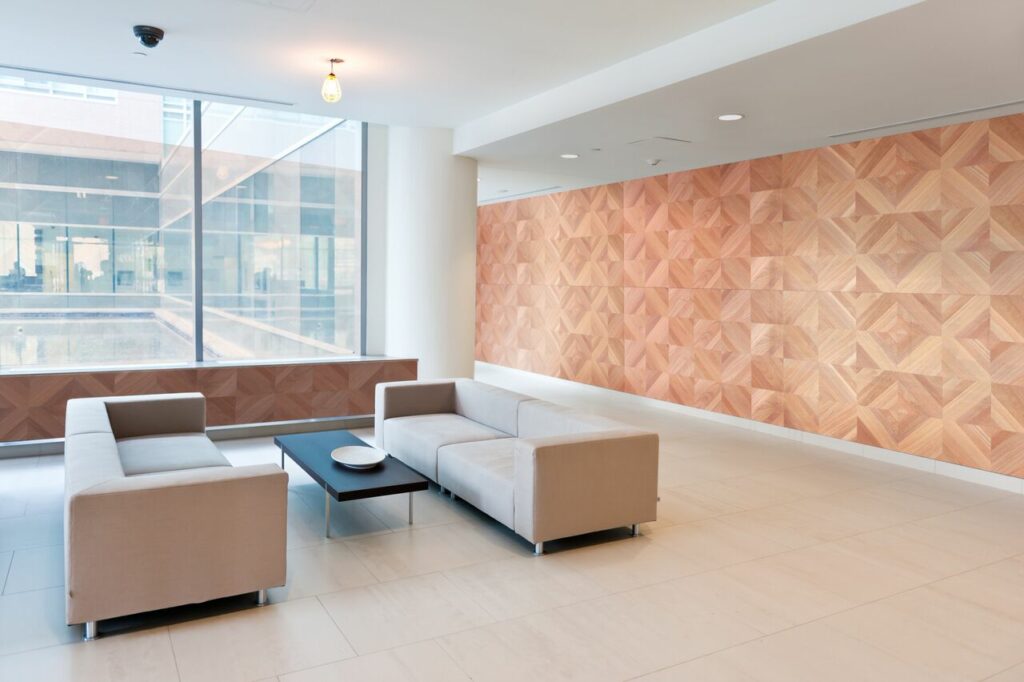 Nobody in the world today makes a reclaimed teak product like us. Thats a point of pride that we don't mind sharing.
Our reclaimed cladding comes in sheets 8″x 48″and can be easily installed by any homeowner, no experience necessary. The sheets come in 3/8″ thickness so they are easy to trim with a handsaw or skil saw. All pieces can be mounted by nails, glue or grout, it's really up to you. Mix and match or create elegant patterns. All pieces can be stained to your preference with whatever color you can dream up.
Keep it simple, add color, choose your level of installation.
Wall Cladding Tear Sheet