On Monday April 23rd, R.D. Olson and the building industry professionals came together at the Oak Crest Golf Club in Irvine California to raise money for an amazing cause. For the 8th year, Tim Cromwell and the good people over at R.D.Olson Construction hosted the charity event to raise money for the Pediatric Cancer Research Foundation.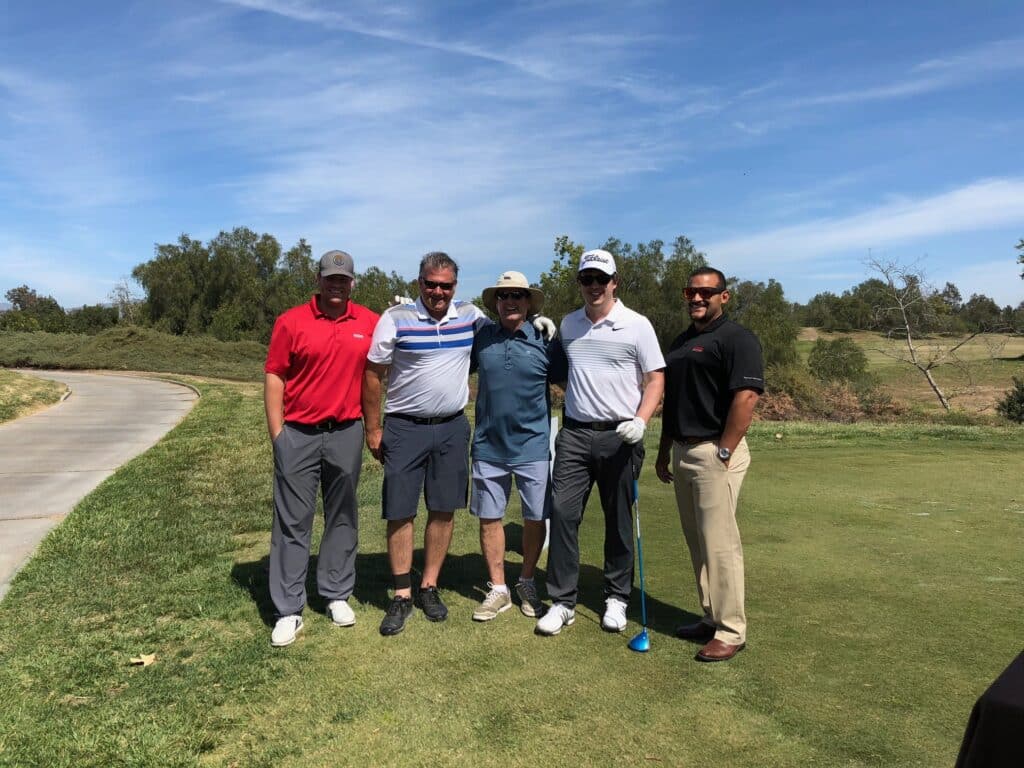 Indoteak Design was approached by R.D. Olson to sponsor a hole and we jumped at the chance to be involved with this amazing event which raises money to help families and their children battling pediatric cancer. Our hats off to Tim and his crew for making a difference in peoples lives.
The event was a sell-out, packed with great people, donations and some amazing food & gifts from the event sponsors. Every group that came through our sponsored hole, which was deemed the Caddy Shack hole, left with smiles and laughs as they hit off the tee with their selections: Easton softball, a child's driver or a 3 wood from the dark ages of golf. There was a tennis rackets but that was broke on the first swing of the day.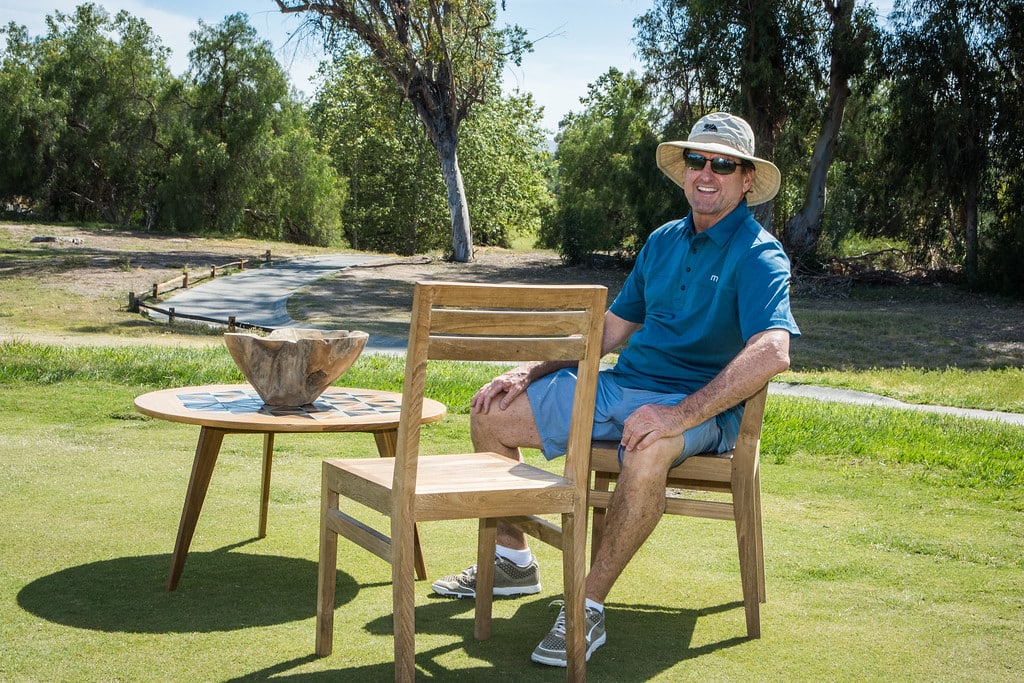 Our hole was #9 and we based our theme on American cinemas finest feature film: Caddy Shack. We figure that golf is serious enough and that maybe everyone would like at least one hole to do something a little different.
We provided the teams with a selection of "drivers" that the players had to use or they were in-it-to-win-it, they had a choice to donate $100 per team to use their own drivers and go for the long ball. Most played with our clubs and even the great teams that donated were good sports and still gave the silly drivers a whirl. Some of the footage is hilarious to say the least.
Teams were presented an option: If they were in this event to win and wanted to use their own clubs and not the baseball bat, the team could donate $100 to the charity. At the end of the day, we were delighted to present Tim and the R.D.Olson crew almost $1500 in extra donations from the generous teams.
Thanks so much to Oak Crest Golf Club, R.D. Olson and all the great teams who put up with our shenanigans. We hope we added some fun to your day and look forward to seeing you all again next year.