Teak Wood Soffit and Ceilings
A home with a beautiful reclaimed teak wood soffit or ceiling truly stands out above all others. If you pair that with reclaimed teak, it takes that impression to a whole new level of elegance, luxury and style. The warmth of a reclaimed teak soffit can range from tropical tiki vibes to elegance refined. Depending on the interior decor and design of your project, the indoor/outdoor possibilities of our reclaimed teak lend them selves to almost any project.
Reclaimed teak wood is very different from plantation teak that is found in abundance. Plantation teak is grown fast, cut down as soon as the tree reaches its minimum maturity and is lacks the strength characteristics of old growth teak. The wood is generally weaker and used in furniture and flooring. Reclaimed teak comes from buildings that are slated for demolition and often come from buildings 100-300 year-old. The trees that material were built from were old growth teak trees that were 100 years old when cut down. That means the wood in our reclaimed products is anywhere from 200-600 years in age.
That cell structure alone makes the grain tight and strong. Mix in the legendary oil content and resistance to water, and you have a hardwood that is perfect for home decor. Then take into consideration that the boards and planks we acquire have spent decades straightening, expanding/contracting and truing up. This is a hardwood that is strong, beautiful and tells an amazing story of recycling, re-purposing and being earth friendly.
We then take these old planks and cut them into various products. The top layers become our gorgeous patina flooring and paneling. Its these top layers and  textures that are incomparable to any other flooring you have seen or that is available in the market place. The middle layers of the beams become other products like our 1″x 6″ solid planks which are great for decking, fences and soffits. Even our smallest pieces of wood become tile and out flooring substrate. No part of the reclaimed wood goes unused. We even use the wood dust to fire up the kilns.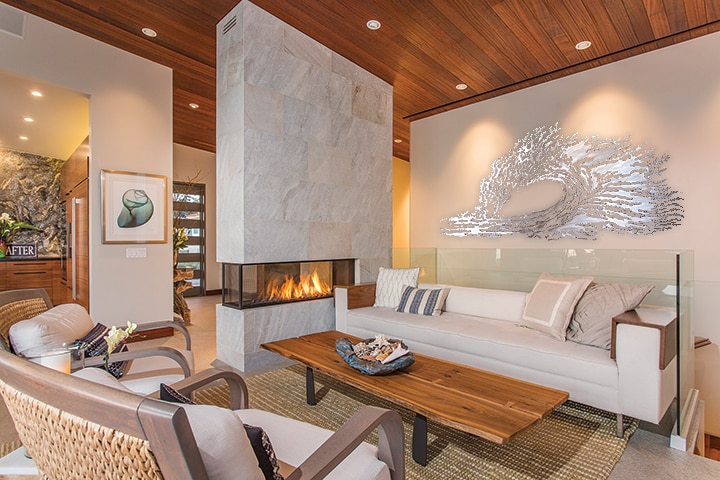 Ceilings & Soffits
One of the most asked questions we get here at Indoteak Design is regarding ceilings and soffits. We have often used our engineered  flooring and 1″x 6″ solid planks for ceiling applications with wonderfulsuccess.
While the weight is not an issue, we have had requests for a thinner option.  We have worked closely with our team to mill it down thinner for those who want to avoid any installation and usage issues for the homeowner or contractor.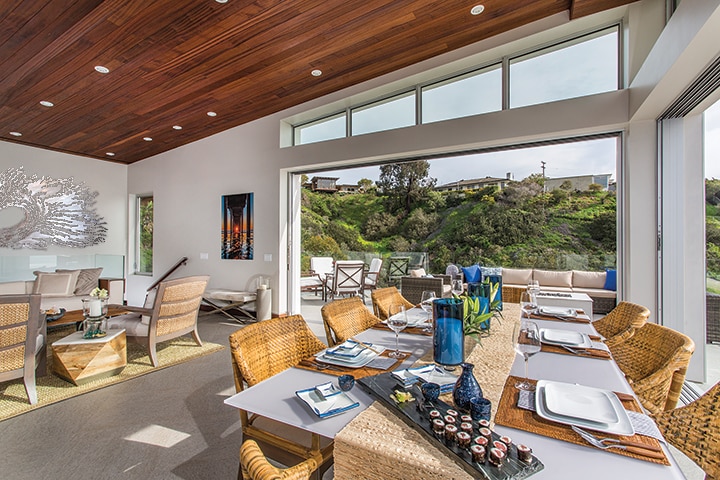 After years of creating custom ceilings and soffits, we have added this category permanent option of reclaimed teak wood especially created for indoor/outdoor applications.
Soffits are offered in smooth, wire brushed and patina textures and come in the following finishes:
 Natural
Sand
Ivory
Donavo
Glacier
Tobacco
Espresso
Cognac
Drift
Custom finishes are available upon request. Sizes are 2-7′ boards 3/4″ inch thick and T&G
---
Custom built Interior Ceiling for Starbucks Cambodian Flagship Store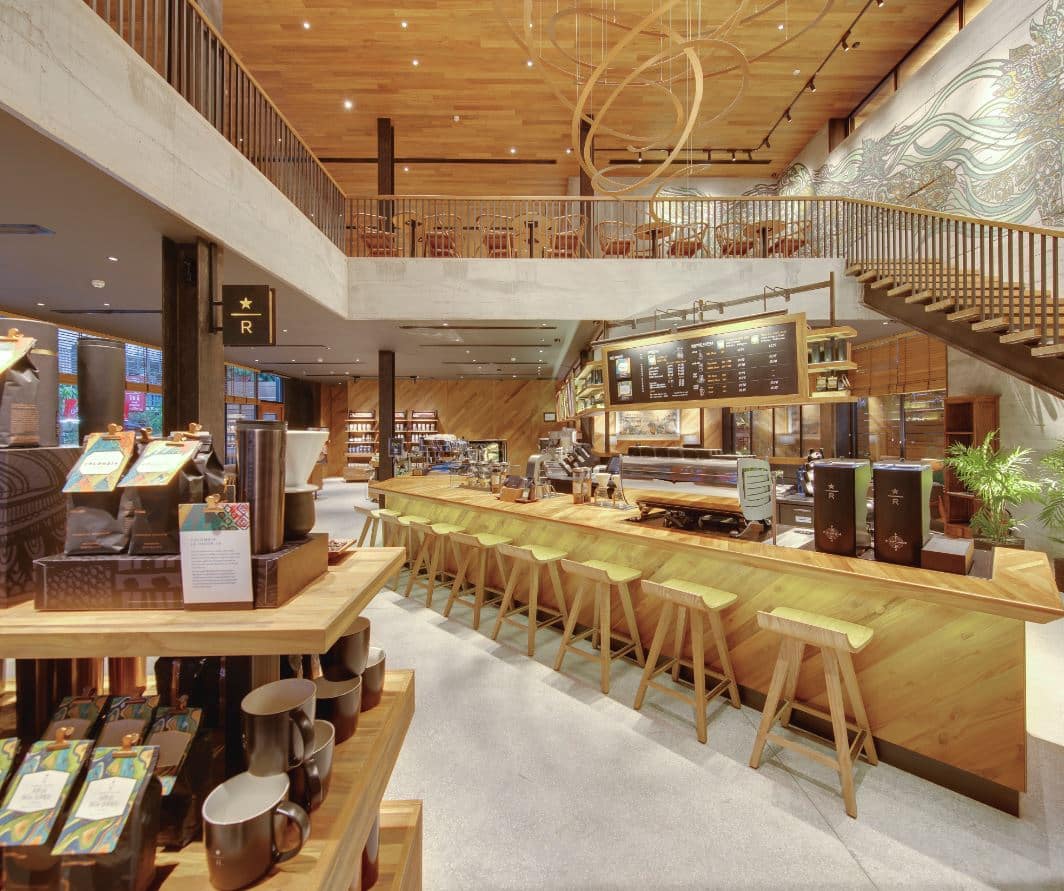 ---
Smooth Sand Soffit  -The Hanalei House Kauai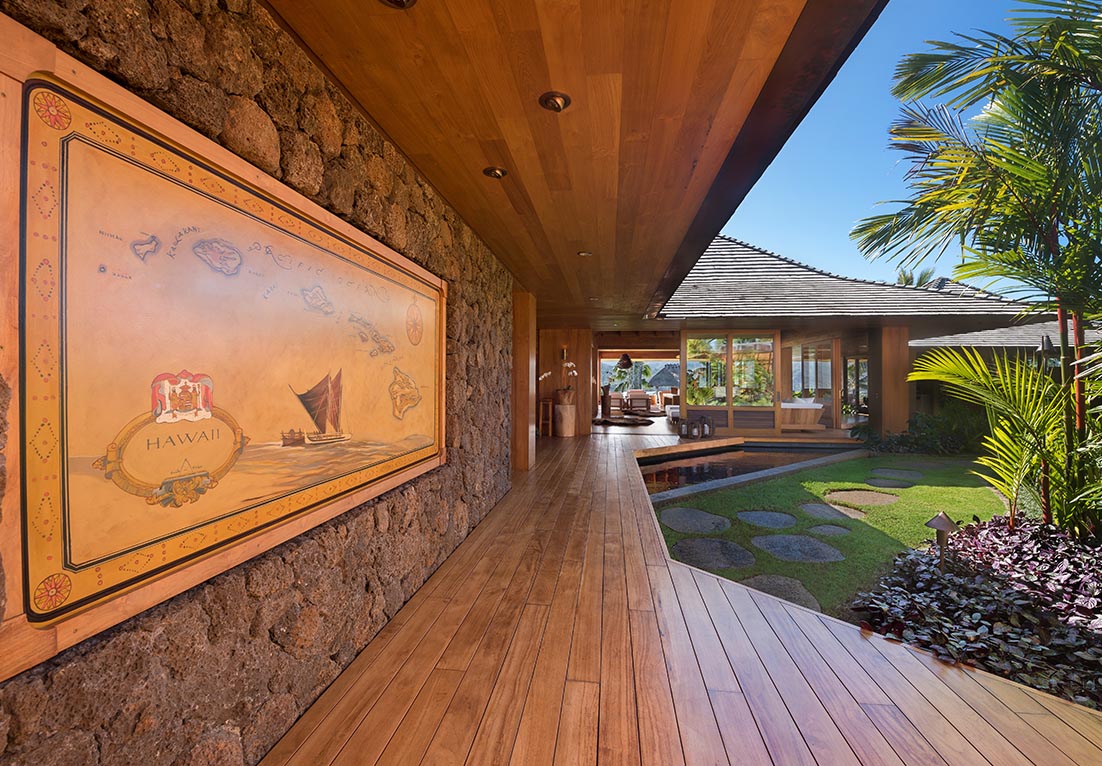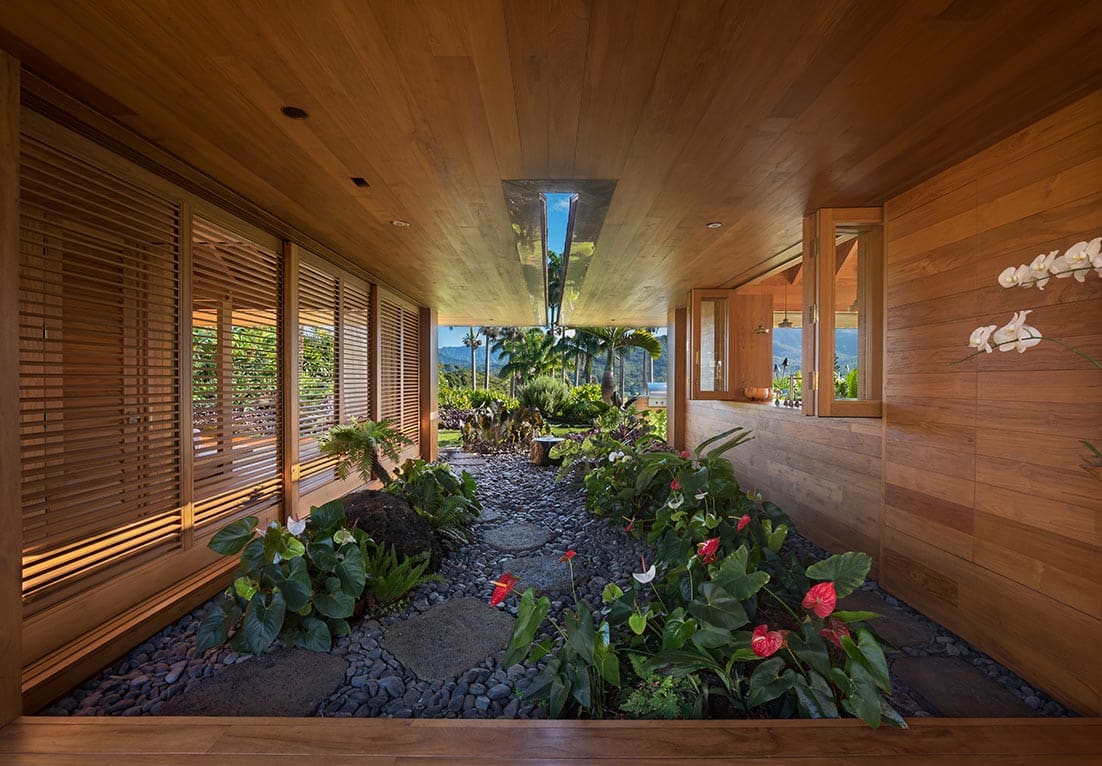 ---
Custom Ceiling in San Diego Home and Garden Magazine Home of the Year