Travis Burke Tiny House Featuring Sustainable Teak From Indoteak Design
Tiny Houses are nothing new. But creating a sustainable version takes a bit of engineering and commitment. See how Travis Burke went from rambling nomad to world famous photographer and Tiny Home advocate.
Travis started his professional photography career after getting his grandmothers van in 2014, rebuilding it for a year on the road,  living the "van life." Always a tremendous athlete, Burke had an eye for nature and wanted to create a new path for himself. That path lead all over the United States where he would stop along the way and document his surroundings for his clients and social media followers. The results were special to say the least.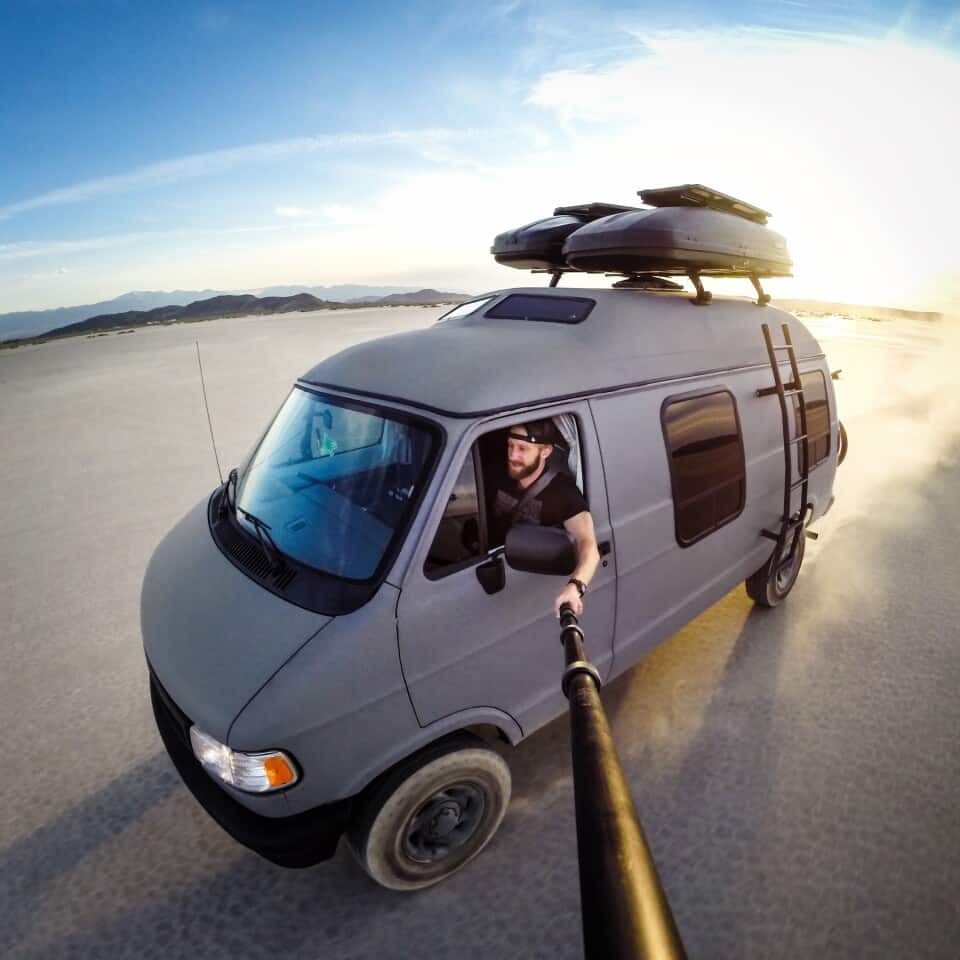 ---
New Zealand and a Global Pandemic
Over the years that Burke travelled the country, he put some serious miles on the old Dodge B2500 van, eventually giving it away to one of his instagram followers. He soon upgraded to an incredible custom built Toy0ta Truck he calls "Orion The Rig" – Between traveling the globe for clients, Travis and his partner and fellow photographer, Laysea Hughes, whom he met while both were living in vans and sharing a love of photography and adventure,  hit the road in the new rig looking or obscure and unique opportunities to document. After a few years of paying rent on a place they were almost never living in as well as surviving the early days of the Global Pandemic in 2019 by being stranded in New Zealand for 6 months unexpectedly, they had plenty of time to discuss the future.
Living in small footprint homes they realized they wanted something small, mobile and sustainable. All the years on the road taught them they don't need much to be happy, so they started looking into Tiny Houses and looking for ways to create something special with their great network of clients, friends and sponsors. At first it seemed they would possibly stay in New Zealand after they fell in love with the land and the people. But they have their lives based in California and figured if they could build a Tiny Home in the US, they could repeat it again in the future in NZ.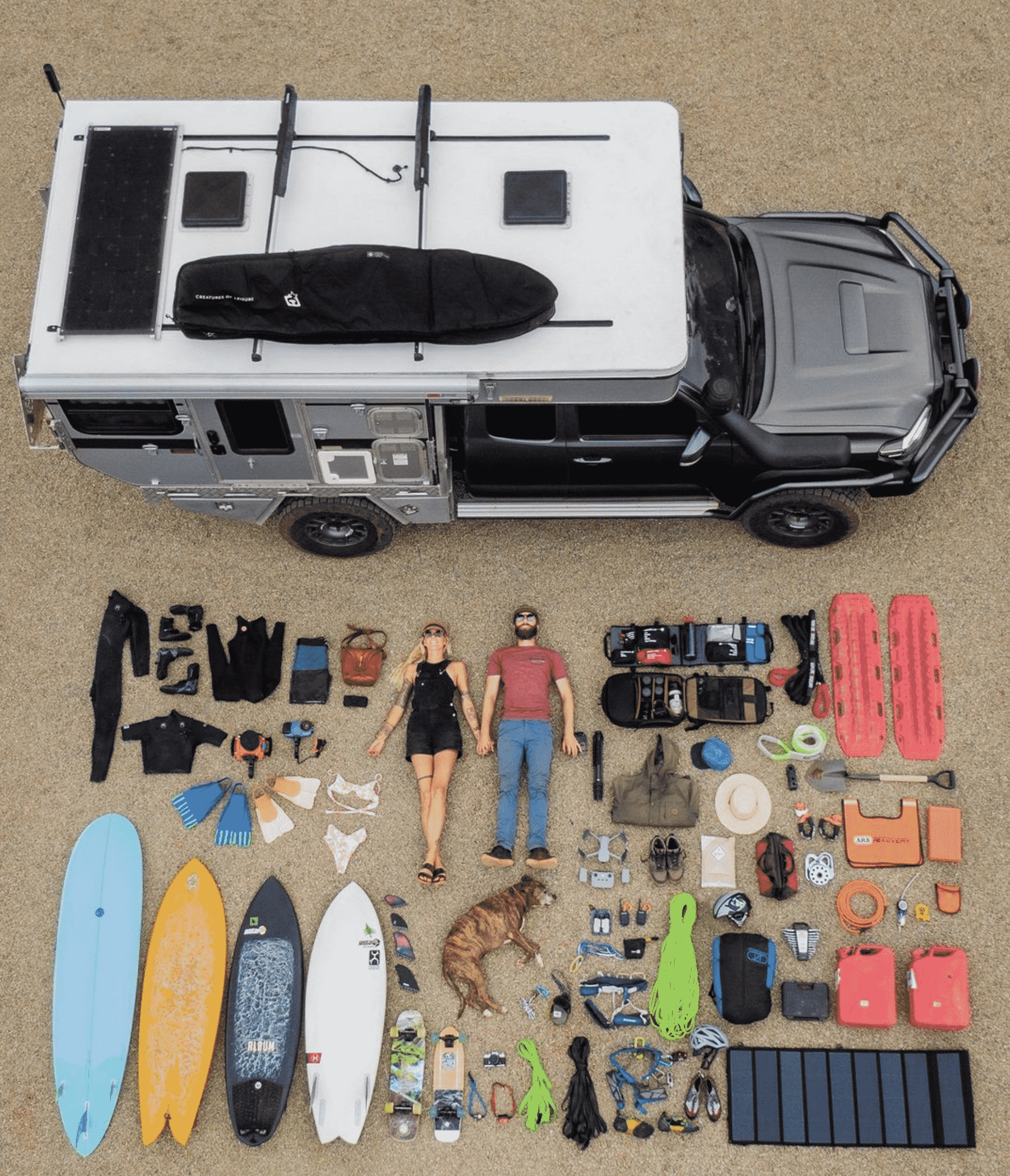 A New Chapter: Tiny House
After 6 months in New Zealand, Burke and Hughes were back in America and looking at Pinterest and at their own images of places they liked in NZ for inspiration and soon were heading down the path of building their own dream home. They linked up with a few different vendors to complete their dream home. Indoteak Design is proud to provide the reclaimed teak siding, flooring, stair treads, End Grain countertops and bathroom tile.
The couple completed the handbuilt project in 2021 and will be diving deeper into the project in upcoming videos. If you want to see more footage and details, please follow both of them on Instagram and search their stories. The build is a wonderful look into the couple building their dream home.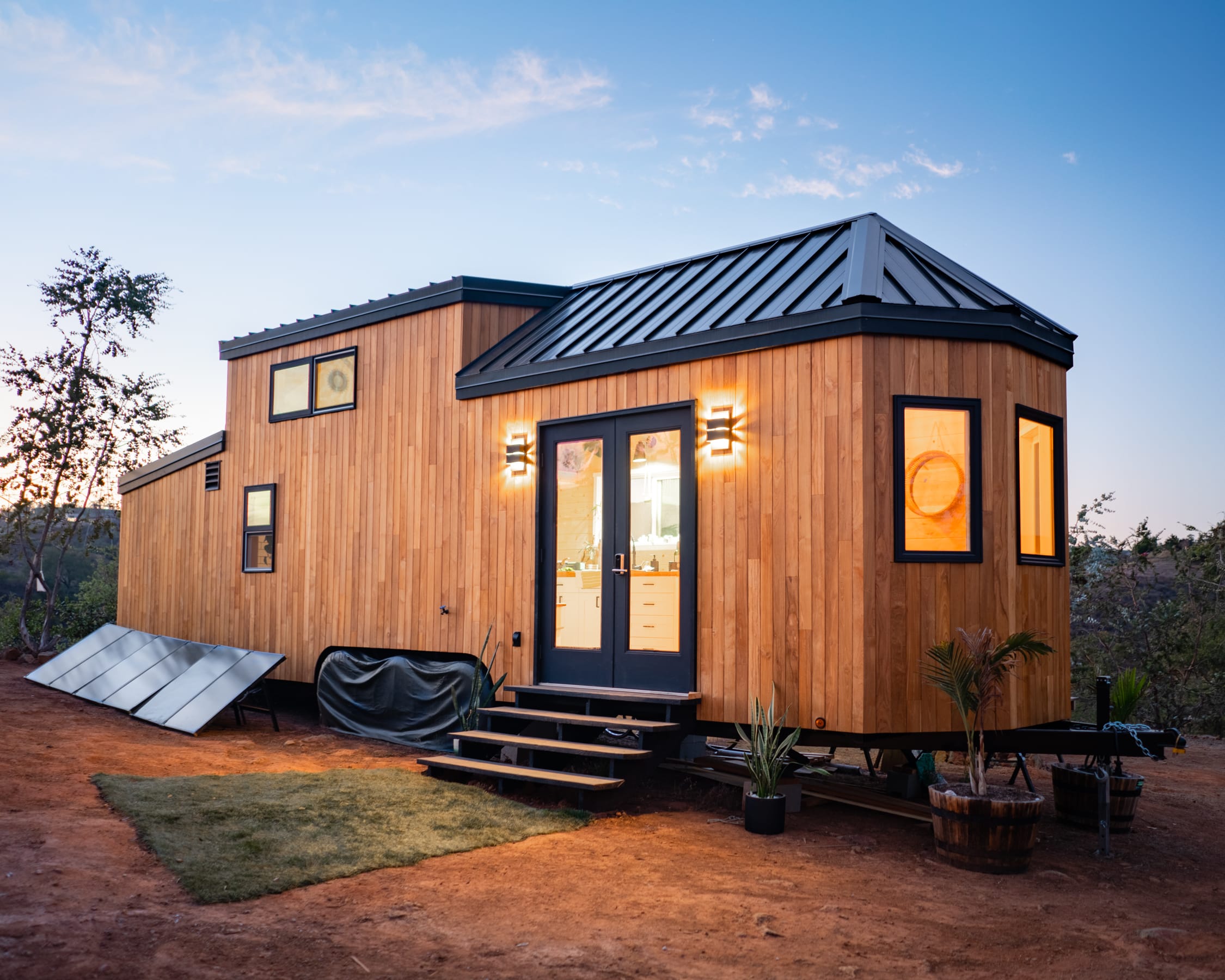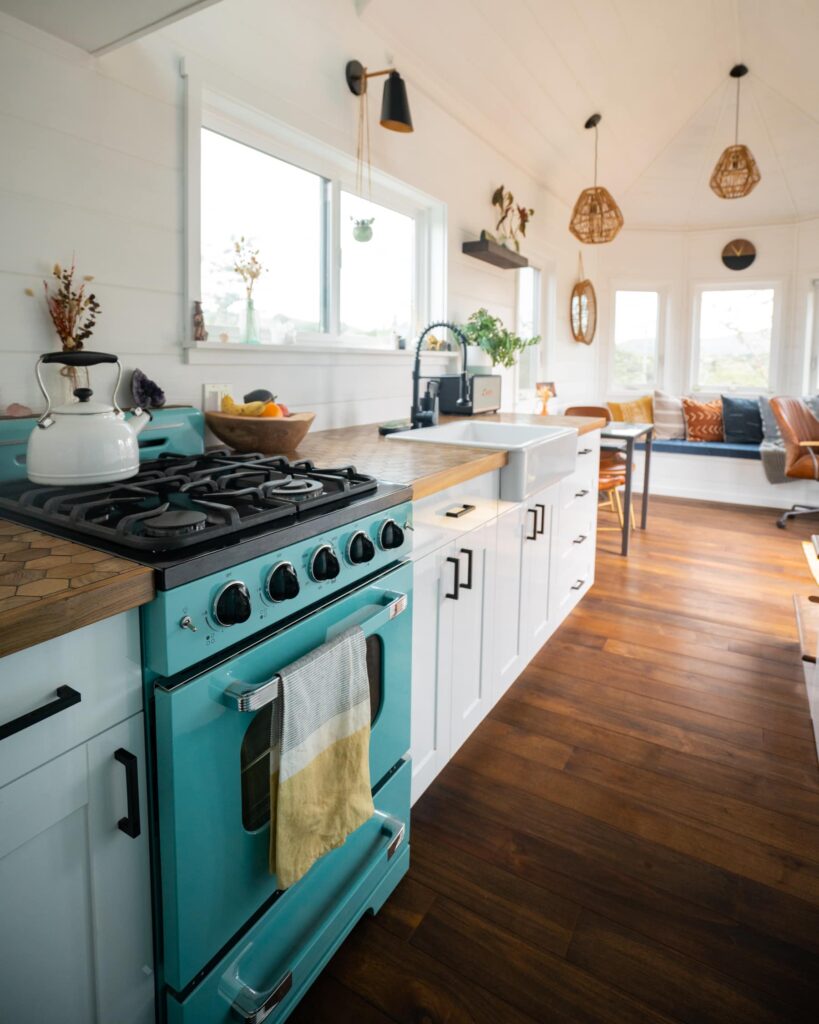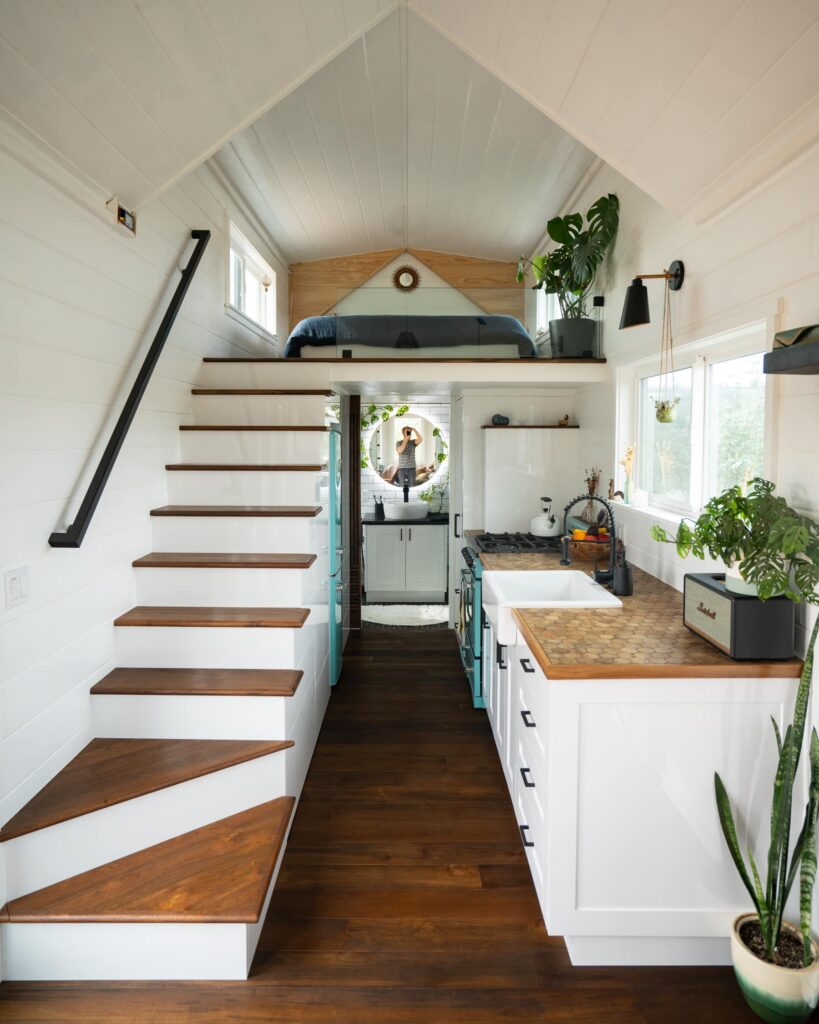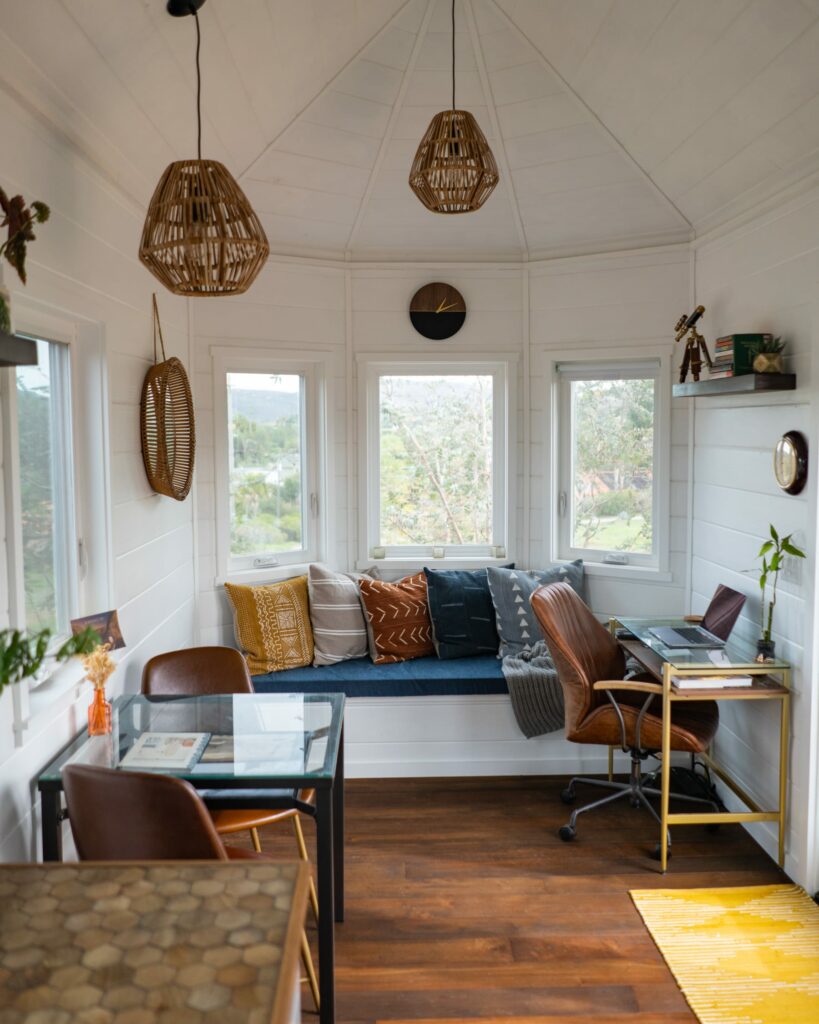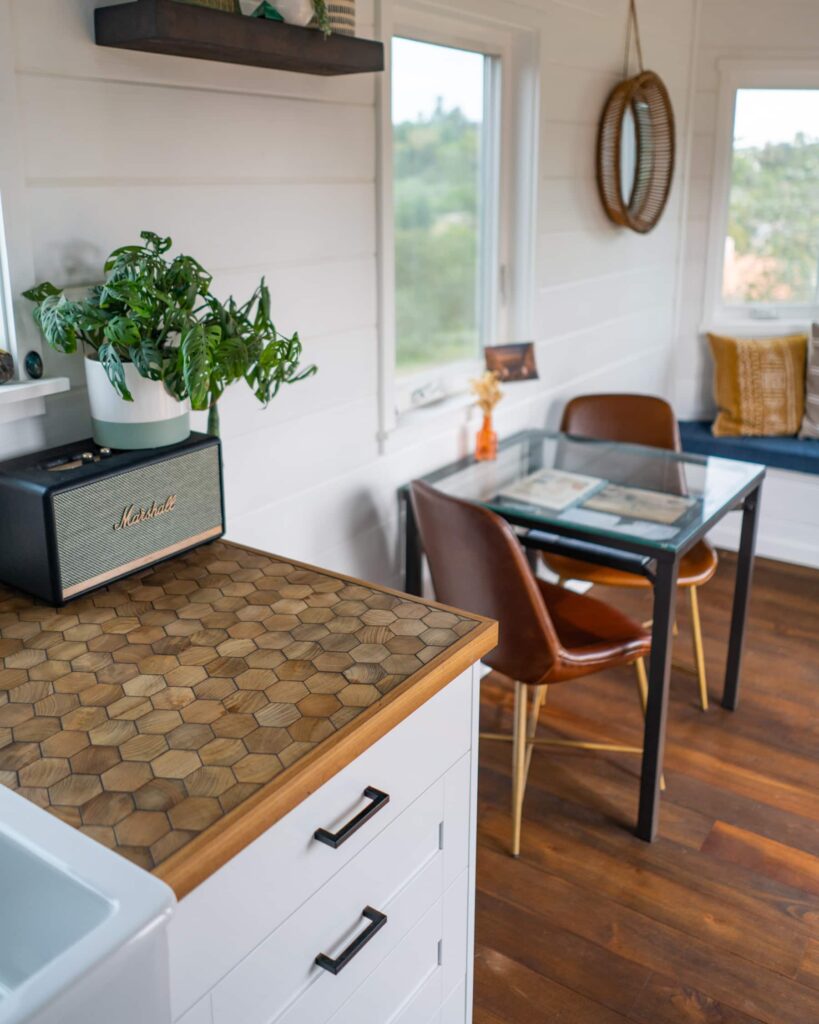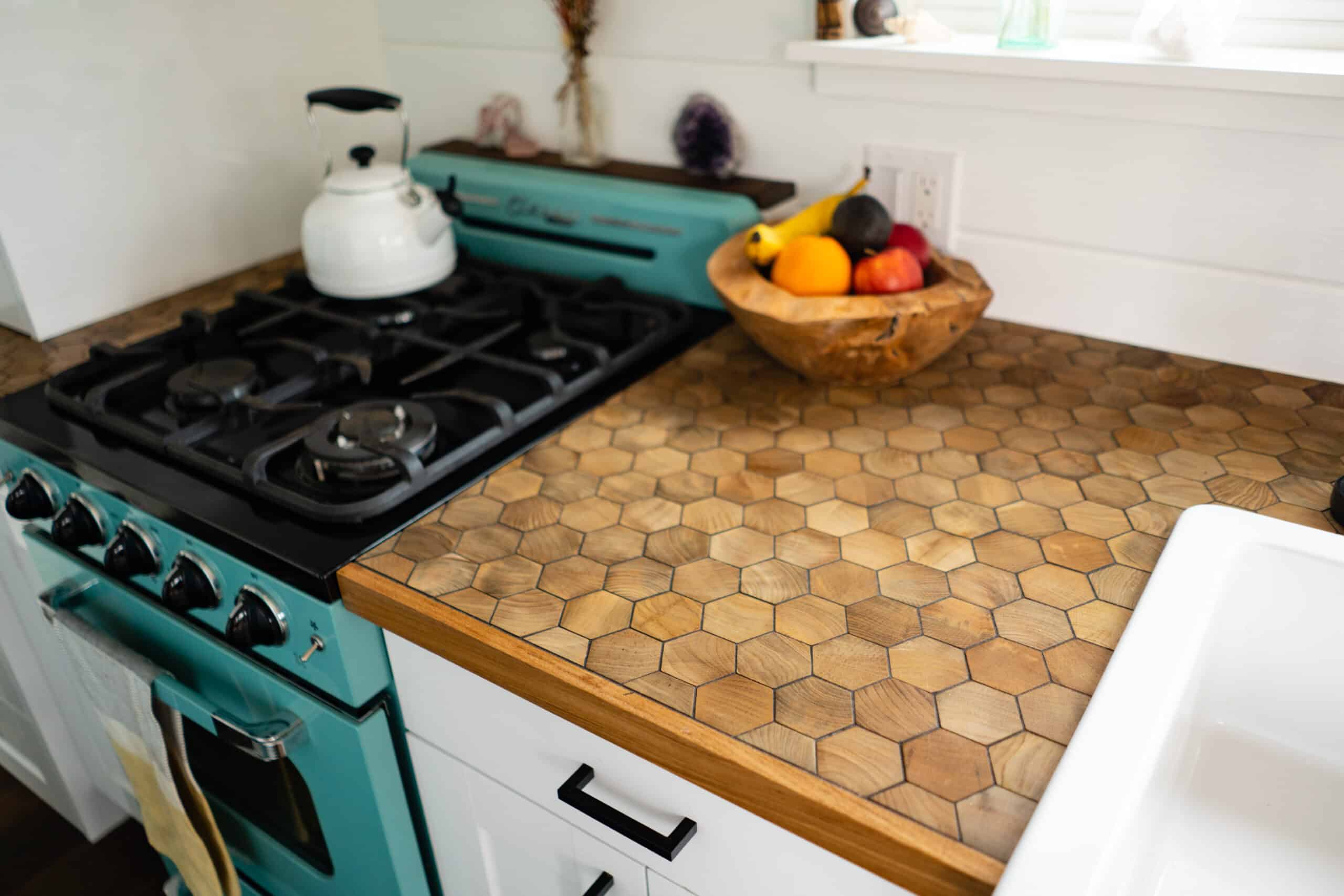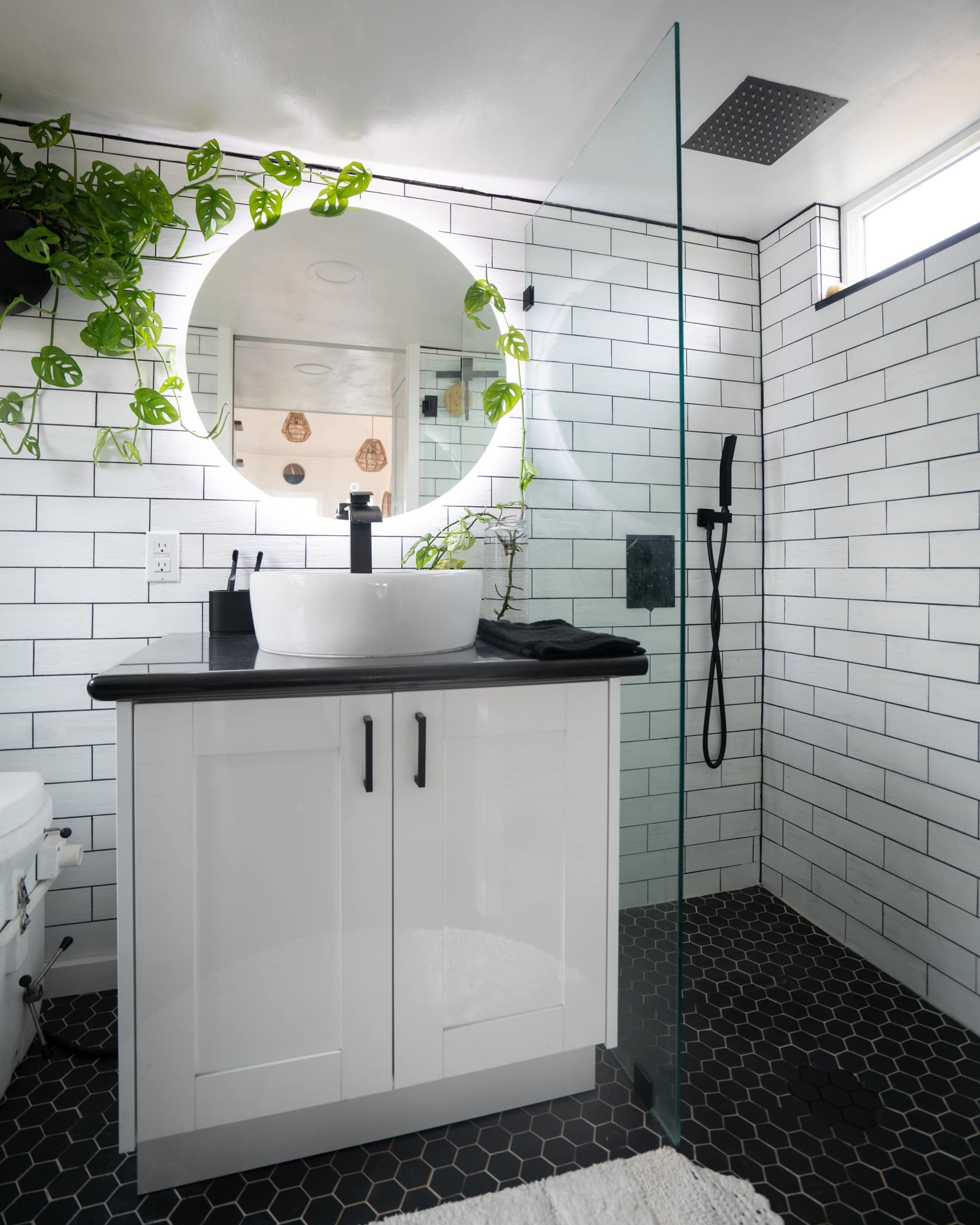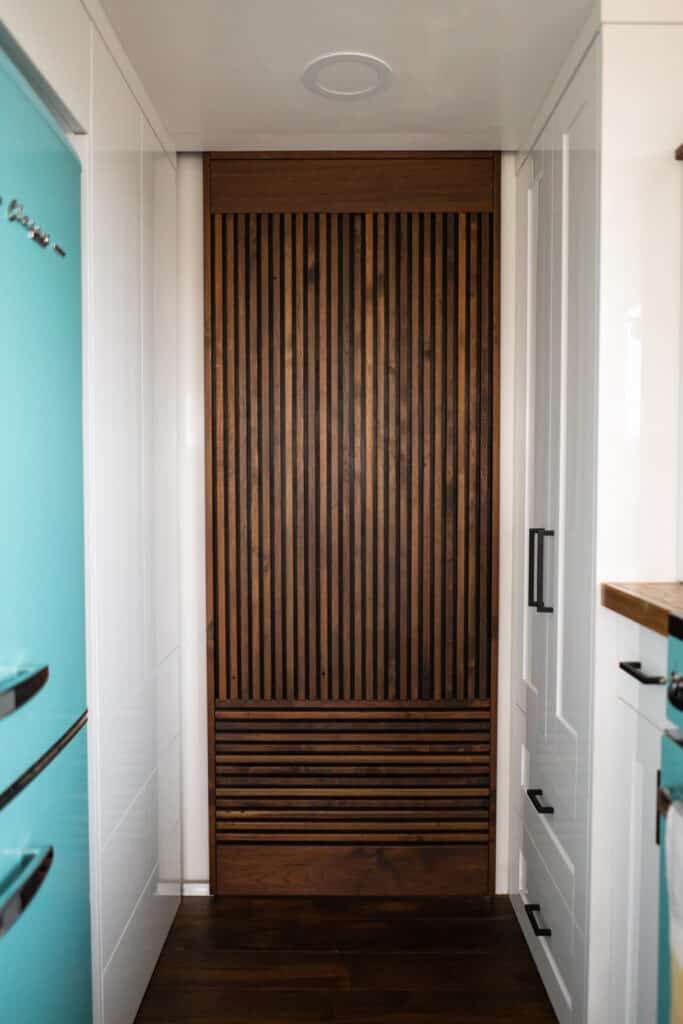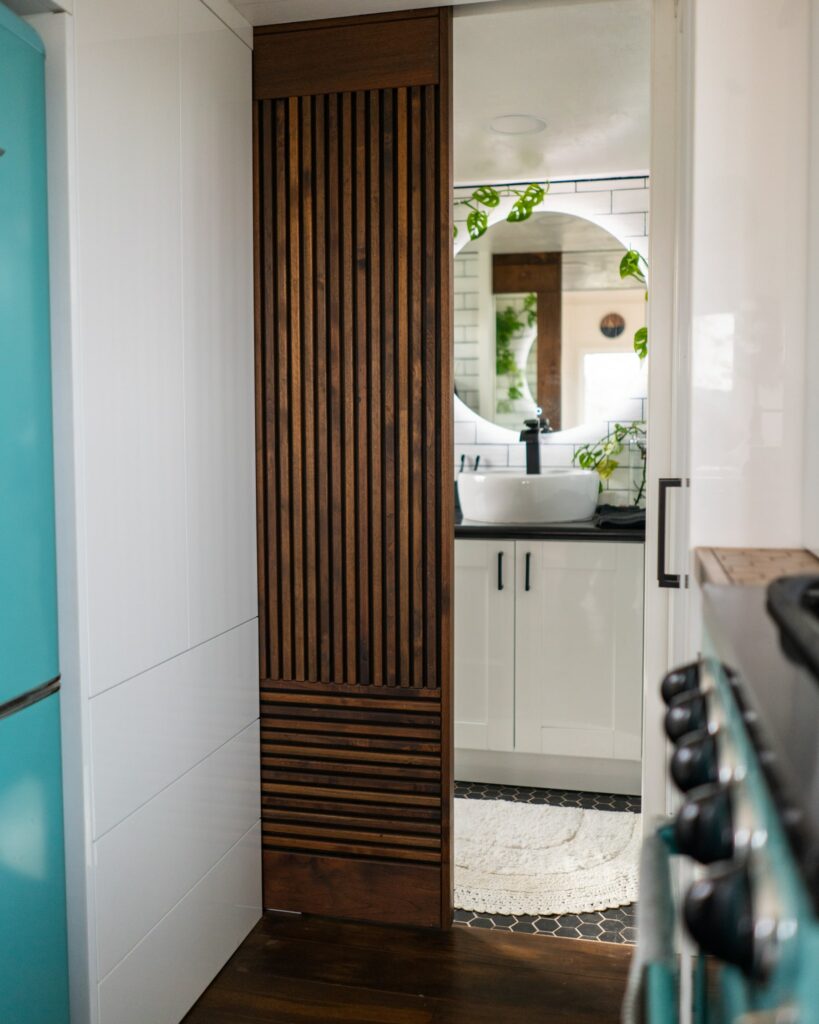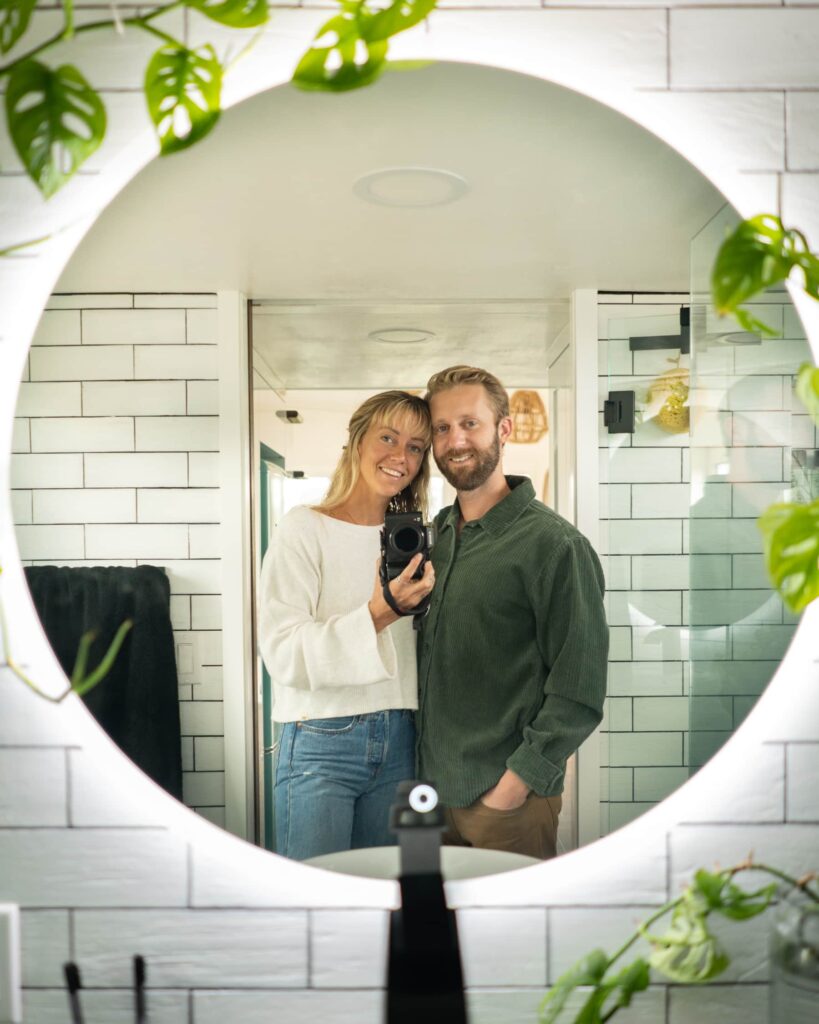 ---
Follow Travis and Laysea's adventures!