In todays world people, as well as brands, are sensitive to the environment more than ever and are steadfastly looking for ways to lessen their global footprint as well as make their space more earth friendly. With that vision in mind, many businesses have researched ways to incorporate reclaimed material into their projects as a way of adding unique beauty with a conscience to their work spaces.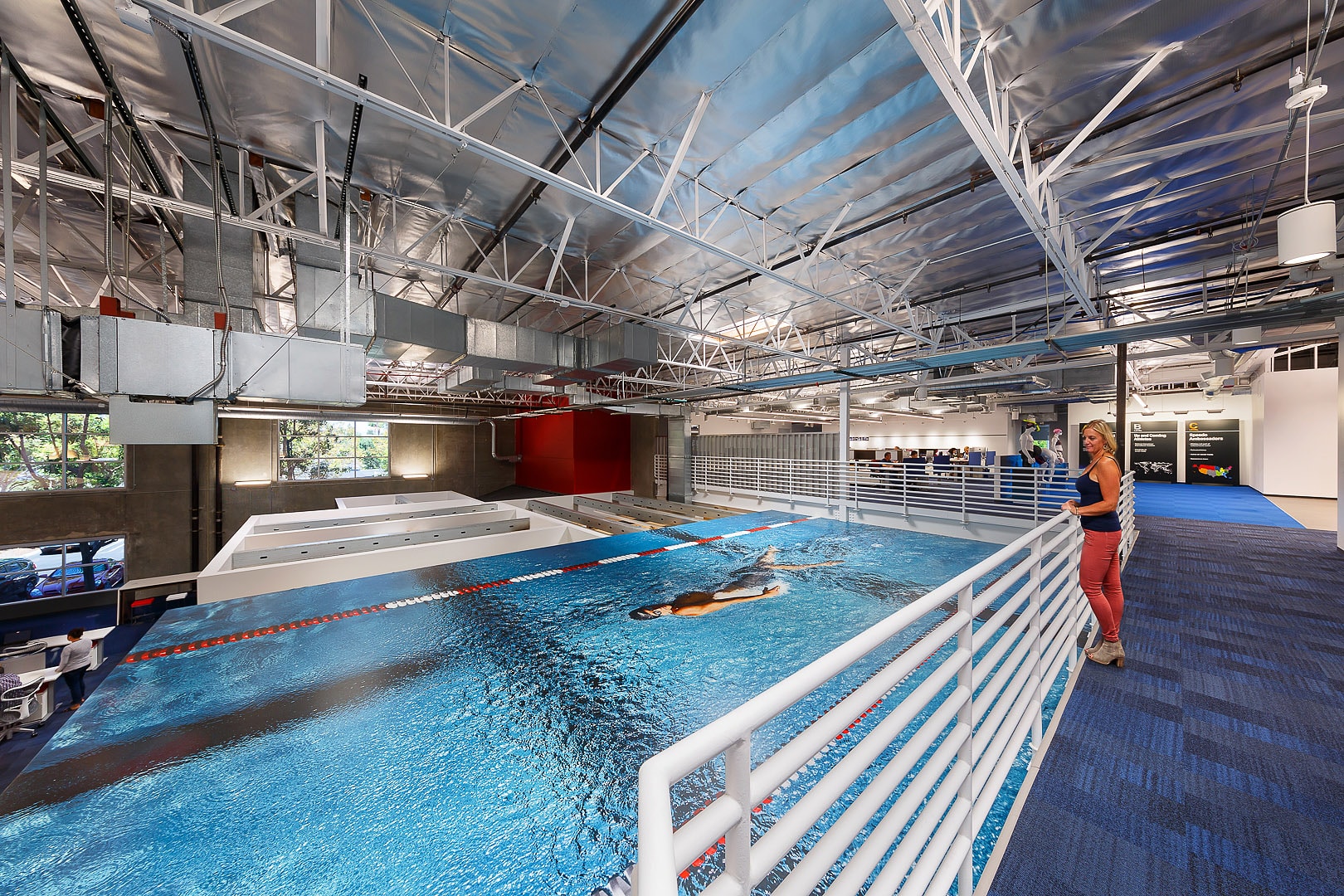 Case in point is Speedos new global headquarters in Santa Ana California. In a recent article on floordaily.net, writer Stephanie Boldon reviewed the new space and its unique take on a corporate environment. Boldon says of the space, "It blends a dynamic corporate fitness aesthetic with retail merchandising and athletic research."
She adds, "Repurposing a former Southern California industrial space, the ultimate goal for the project was to use open plan office design and expansive flooring to dissolve obstacles, real or imagined, and promote activity and collaboration in the company's own corporate culture."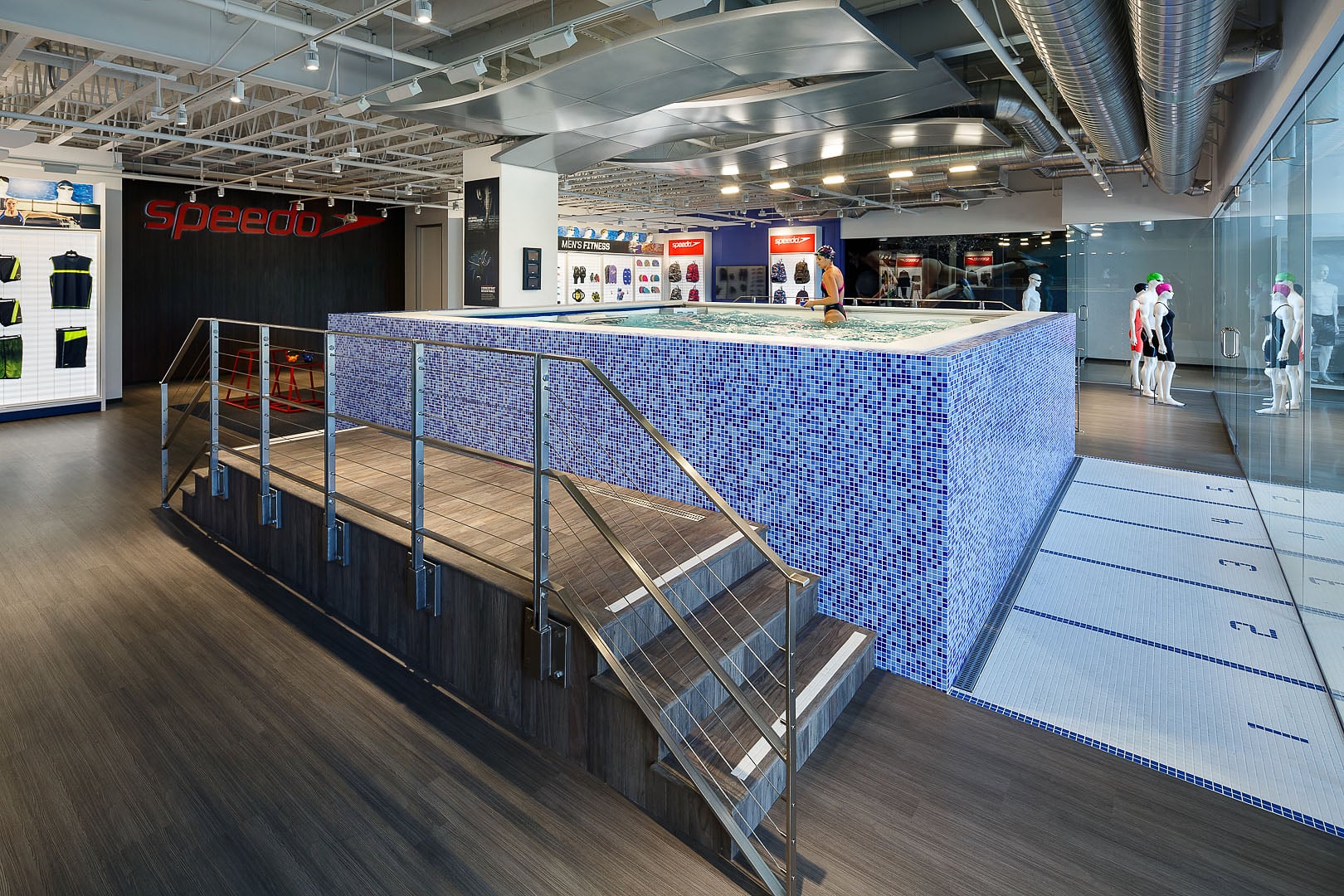 Speedo's decided to leave the raw industrial feel of the 68,000-square-foot space by leaving the exposed ducts and concrete floors. Juxtaposing the rawness of the surroundings is a a modern pool near the reception area, Cheers to the Marketing Group, a division of PVH, the parent company of Speedo for their vision on this project.
In the article Boldon describes the are in detail with the following paragraph, "This showstopper of a design feature sets the tone for the headquarters and is located adjacent to the reception area. Surrounded by glass mosaic tile made by Porcelanosa, the Aqua Lab pool boasts two water treadmills and has room for aquatic bikes. It also features a swim current function, which allows Speedo technicians to test new products under development, as well as promote aquatic exercise as a growing part of cross training, an approach to fitness that is hugely popular in the Los Angeles area. Teak decking by Indoteak Design, a reclaimed engineered flooring product, flanks the pool and allows for drainage and slip resistance for swimmers."
Indoteak Design Product used for this build: Engineered flooring
To read the full article, click HERE