Mission Beach, California 2014
This beautiful custom teak home located in San Diego has everything you need to stand up to all day sunshine and the moisture of living on the beach in one of Californias finest stretches of coastline. The beachside community of Mission Beach sits on a thin strip of sand directly facing due West.
Summer days are long and hot and each morning the beach community is covered in dense fog. The owners of this property wanted something that would last for decades and stand up to the harsh elements along the California coast. Our 100% reclaimed teak wood offerings are a perfect match for this climate, as they have already been tested by the elements for hundreds of years in Indonesia.
After the are transformed from buildings into flooring, tile and siding, our products can withstand anything you can think of. Take a look at the images below and see how our reclaimed teak is perfect for your next remodel or custom build.
Ivory Smooth 100% FSC Reclaimed Flooring
Custom  100% FSC Reclaimed Teak Stairs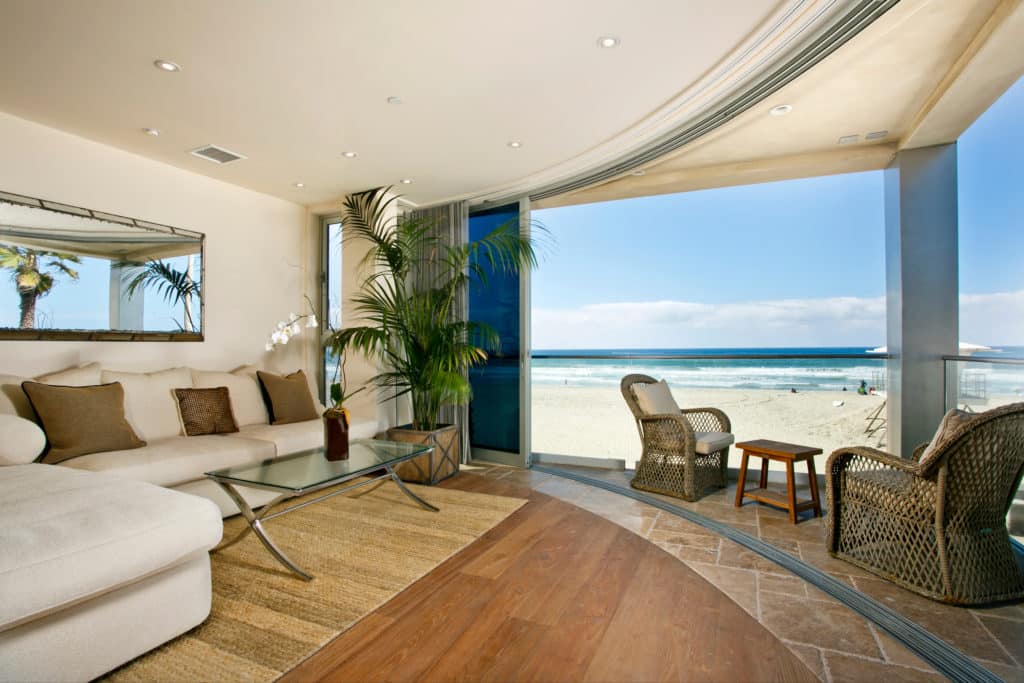 Custom 100% FSC Reclaimed Paneling