Meyer-Davis Designed W Hotel Chicago
Chicago is a wonderful town to visit. While Fall may its most stunning time of year, with the lake looking like an ocean and people out and about all over town, It holds a dear place in the depths of winter as well. Lake Shore Drive buried in snow and people walking briskly down Wacker… "Chi-Town" has to be experienced to understand the energy it emits.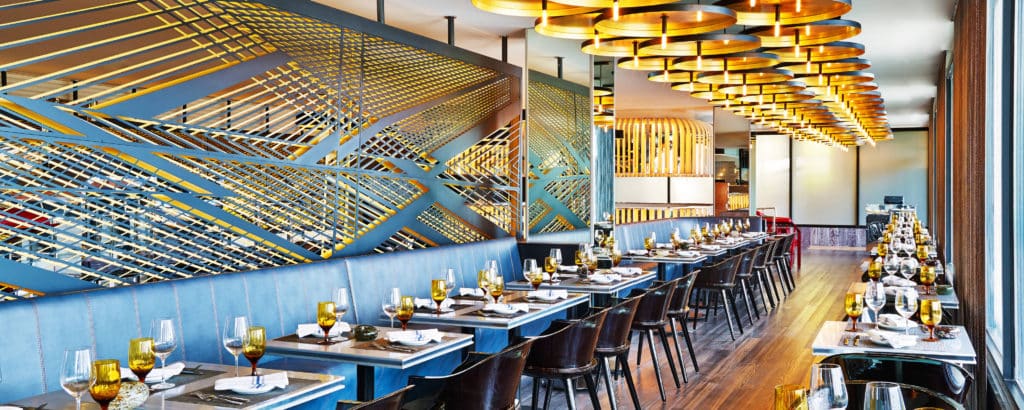 Conference-goers have been accustomed to the finest hotels that line the canal all the way to Navy Pier. The Swiss Hotel was a favorite for many years and now the splashy new "W" Hotel by Marriott, designed by the geniuses at Meyer Davis, sits high upon that list.
The stunning $38 million renovation of the popular W Chicago Lakeshore hotel is leaving quite an impression on locals and visitors alike. The upgraded lobby, restaurant and rooms is something to see.
Juxtaposed with stunning reclaimed teak from Indoteak Design and bright, luxurious decor, Hotel W designed by Meyer-Davis, sets a new bar for beauty and function in the hospitality space.
Also updated is the gorgeous Current Restaurant. The beautiful decor sets the tone for the amazing ambiance, menu and all-around wonderful dining experience.
Next time you're in the city, you'll need to stop in and see how Indoteak Design's unique 100% reclaimed teak products create the mood and soulful feeling of elegance.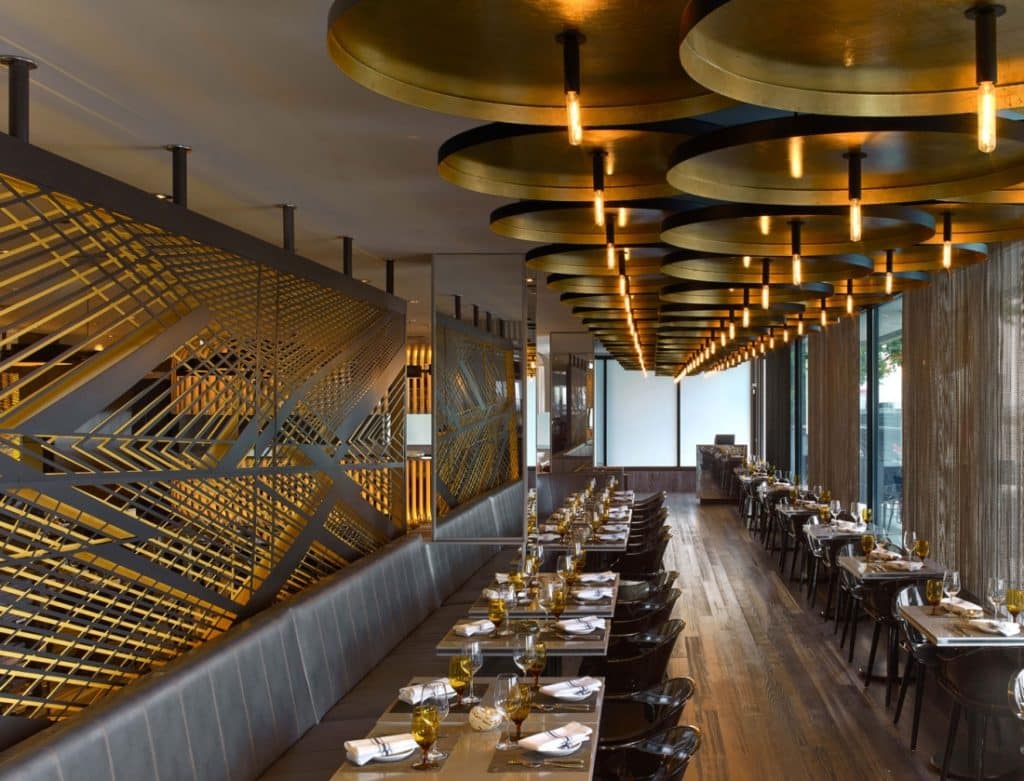 Current Restaurant
Current's beautiful decor flows seamlessly from the entrance, an extravagant spectacle with gorgeous reclaimed-teak planks and white marble that leads to a cozy lounge setting. All the shiny architectural elements used by the designers at Meyer-Davis blend perfectly and commands ones attention.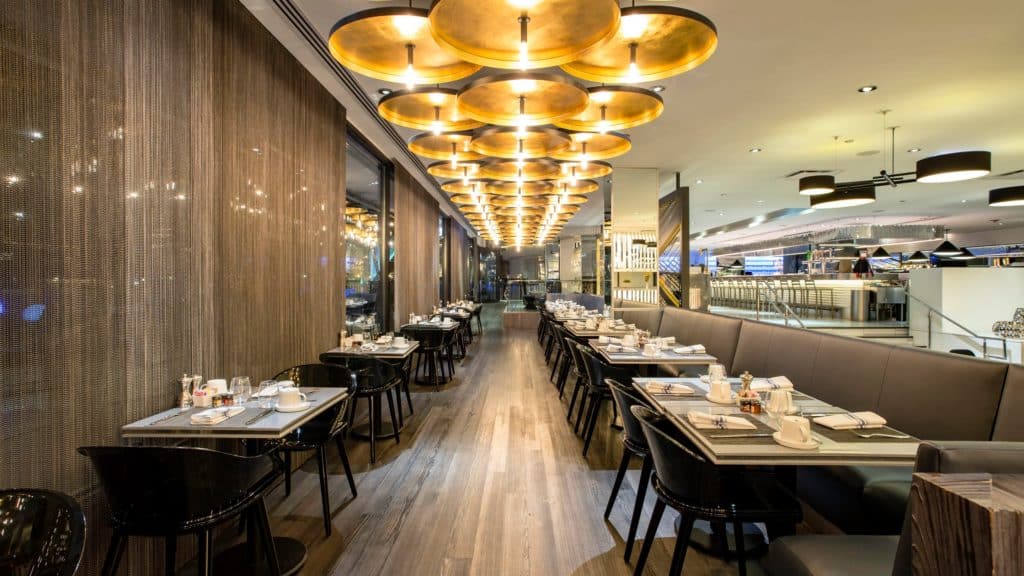 The food is no slouch either. With a linch and dinner offering crafted by Gregory Elliot, this sophisticated menu is entirely upgraded, just like everything else in the W.
Menu
While there are plenty of items you will want to check out in Current, these are some recommended dishes you will love.
Half-pound Slagel Family Farm burger ($16)
Al Dente conchiglie with peas, smoked pancetta and taleggio fonduta ($14 half, $22 whole)
Margherita pizza ($16)
Slab of crisp-skinned Ora King salmon ($25)
Caesar salad topped with a smart dab of chili puree ($14)
grilled artichokes with lemon aioli ($10)