Wheat & Water
Owners Ted Cochrane and Doug Ritz have spent the better part of three years pursuing their dream of opening a restaurant that reflects their personalities and their connection to the community, but as they say, nothing comes easy.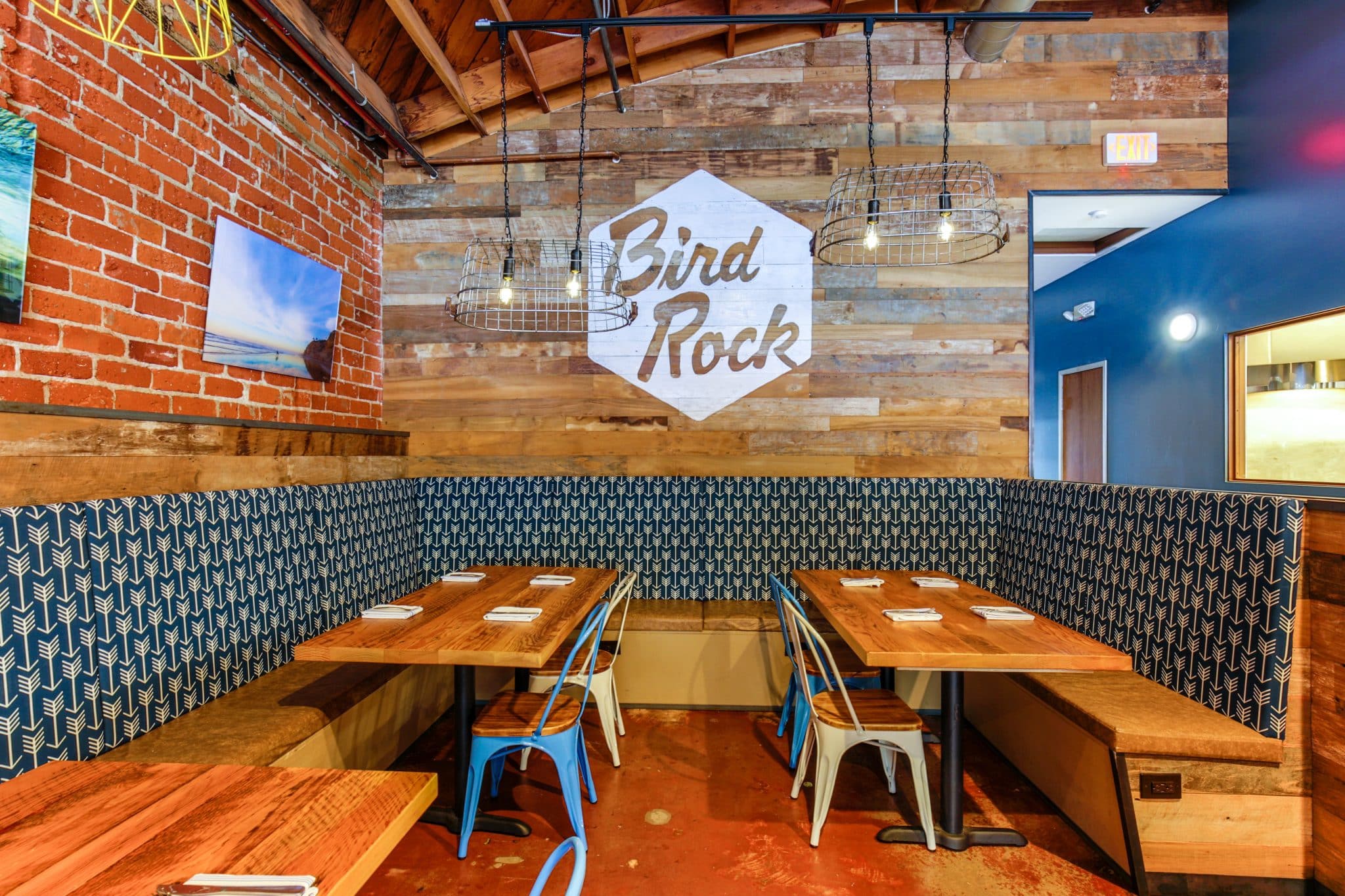 After a string of setbacks as well as getting their building (built in 1947) up-to-code, the pair could have quit a half-dozen times and nobody would have blamed them. But they are cut from a different cloth, and after taking some time to reflect and learn, the pair moved forward in their pursuit, keeping the dream alive by staying focused and positive. Today they are on the verge of achieving their goal of making one of the finest restaurants in all of La Jolla, California.
When meeting the tenacious restaurateurs, I couldn't help feeling like we were old friends. When you enter Wheat & Water, you will feel the cozy vibes and enjoy the dimly lit interior that's covered with reclaimed teak, setting the tone for the relaxed dining space. Custom logos adorn the seat cushions, reclaimed wooden tables (They got the wood from the Douglas fir boards that once lined the ceiling of the old building) occupy the main floor. Reclaimed teak from Indonesia, repurposed from homes that were 100-200 years old, gives the space a warm and inviting feel. It's obvious that this won't just be some run-of-the-mill "pizza n' beer" stop.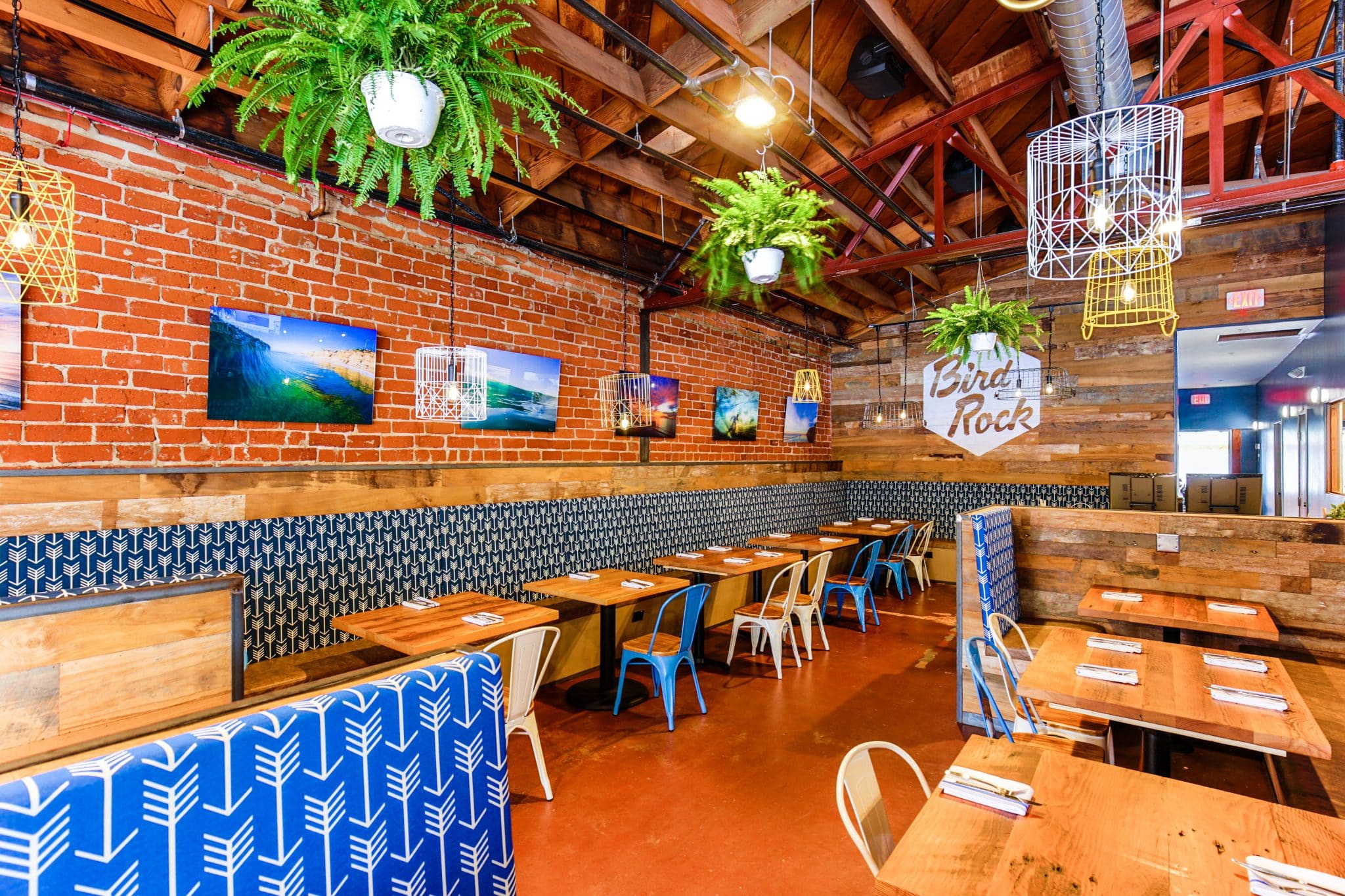 I asked Ted about what he hopes his restaurant will mean to the community,"I'm just excited to have a spot that I would have liked to see in our community for the past ten years," he said. "The intent is to provide a great dining experience at an affordable price, all the while keeping it relaxed and unpretentious."
Growing up in the La Jolla community has afforded Ted and Doug the opportunity to know their neighbors and one of those neighbors was Frank Ragen, owner of IndoTeak Design. Ted met Frank in Fiji and the two kept in touch after they returned home.
"Attention to detail is very important and IndoTeak Design delivered in spades."
-Ted Cochrane, Owner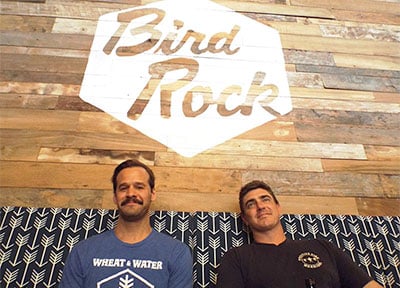 They soon met up to discuss Ted's new endeavor and It wasn't long until the two got to brainstorming on what look would fit the spacious floor plan."I really enjoy watching people going after their dreams, especially locals from my community," Frank said. "To see people taking a risk, taking the the harder path, it inspires me. Wheat & Water is a client that fit perfectly with our product and vibe, I couldn't be happier with the results."
Ted also let me know that getting the reclaimed teak was his hope from the first time he saw it. "I wasn't sure we could afford it at first," says Ted. "But after we got the samples from IndoTeak Design, I knew that it was exactly what we needed to complete the look and feel of Wheat & Water. It projects who we are: Well worn surfers who love good food and good people. To us, attention to detail is very important and IndoTeak Design delivered in spades."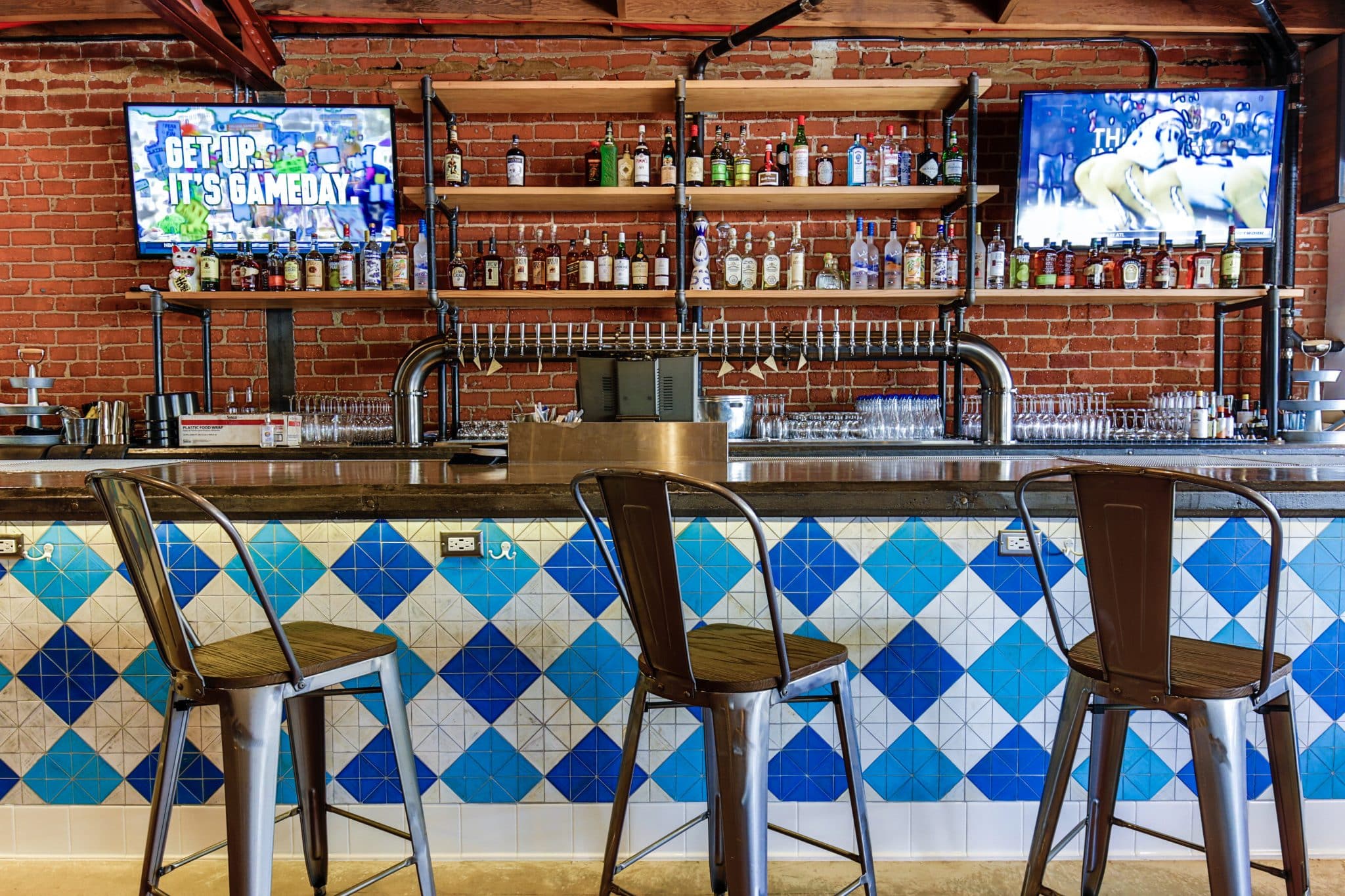 The space at Wheat & Water features IndoTeak Designs Rough Paneling Shiplap throughout the restaurant, lining the walls with its rich, textured finish. The bar area also showcases a rare offering of some limited edition, reclaimed tiles that were available in small quantities in various colors. The owners of Wheat and Water wanted to make something original and created their own unique design using the limited colors to add something special to their space.
The art on the walls comes from a local surfer/photographer/Lifeguard named John Maher, and it sets off the old brick and wood finish perfectly. Lets not forget about the food, because that is the star of the show. A wood fired oven will make the fresh pizza while local chefs create masterpiece charcuterie platters that will pair with local craft beer and wines.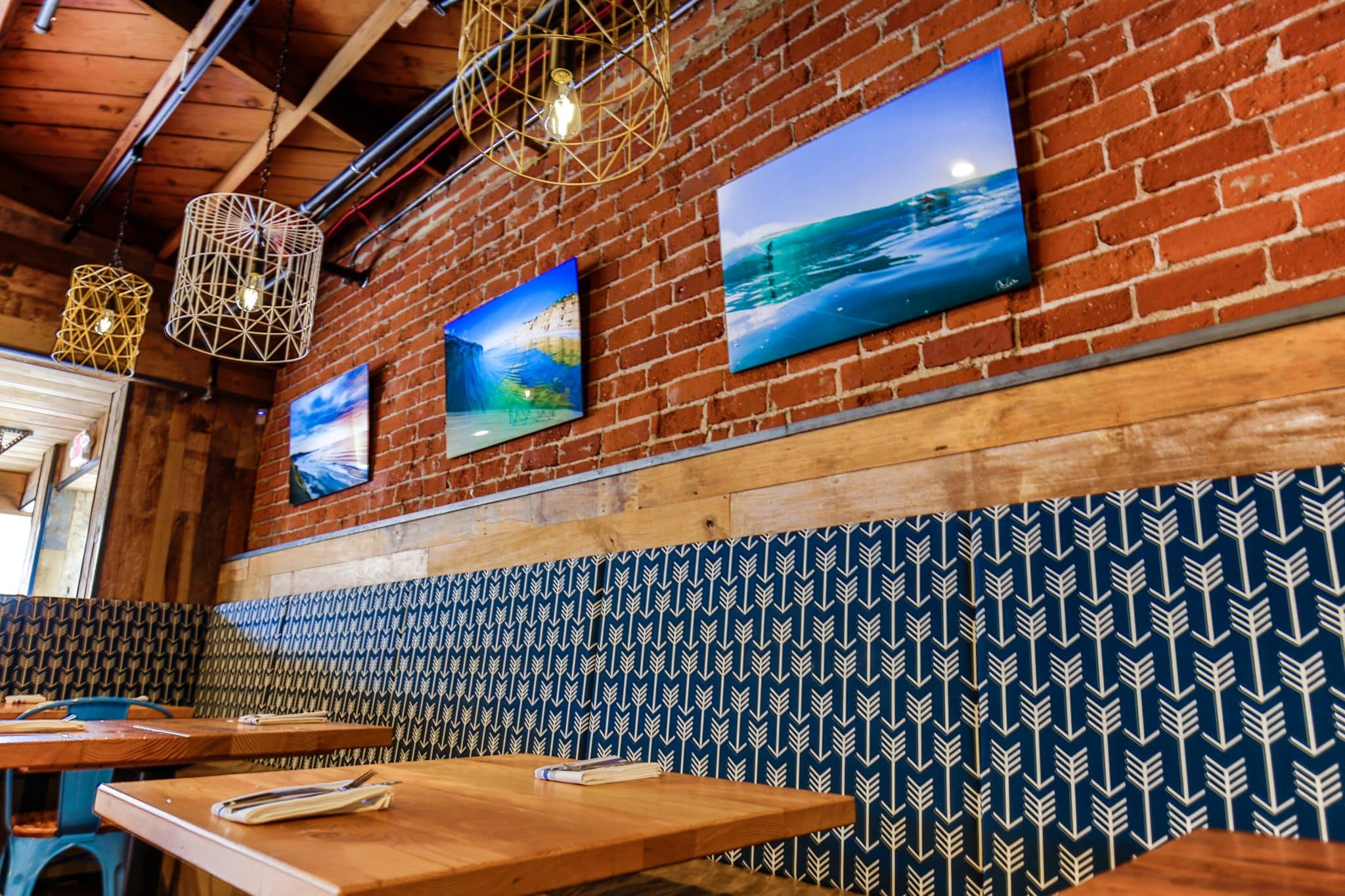 Besides the great food, Wheat & Water will provide the local community a place to come and have their club meetings, movies nights and holiday get-togethers. "It's what this community needs and deserves," Ted says. "A restaurant shouldn't just be about the food, it should represent where we live and who we are."
Wheat & Water
5737 La Jolla Boulevard
La Jolla, California 92037
wheatandwater.com