Over the years at Indoteak Design, we have seen many amazing pieces of reclaimed teak come through our doors but there was one batch of solid teak tables from an old military base in Java that caught our attention. Almost 7 years ago, a container arrived that held five pieces of wood that were thirteen feet long and two inches inches thick, weighing in at a staggering 1200 pounds each.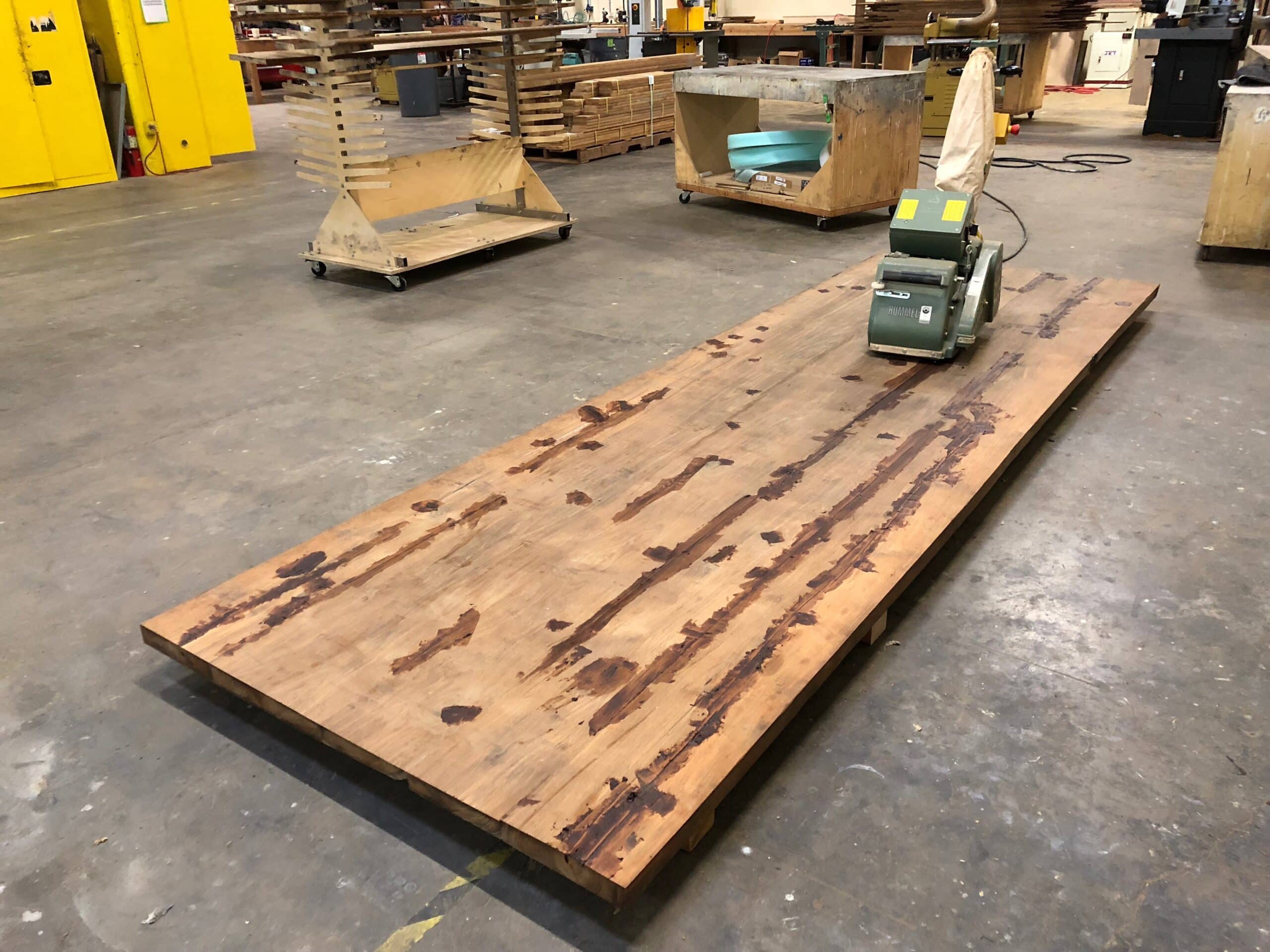 While we wanted to take the time to work on these slabs, we just didnt have the time for custom work with our production schedule. As the business grew and our flooring and other offerings became more popular and in-demand, the pieces of wood remained in the warehouse collecting dust just waiting to for the day when they would be reclaimed.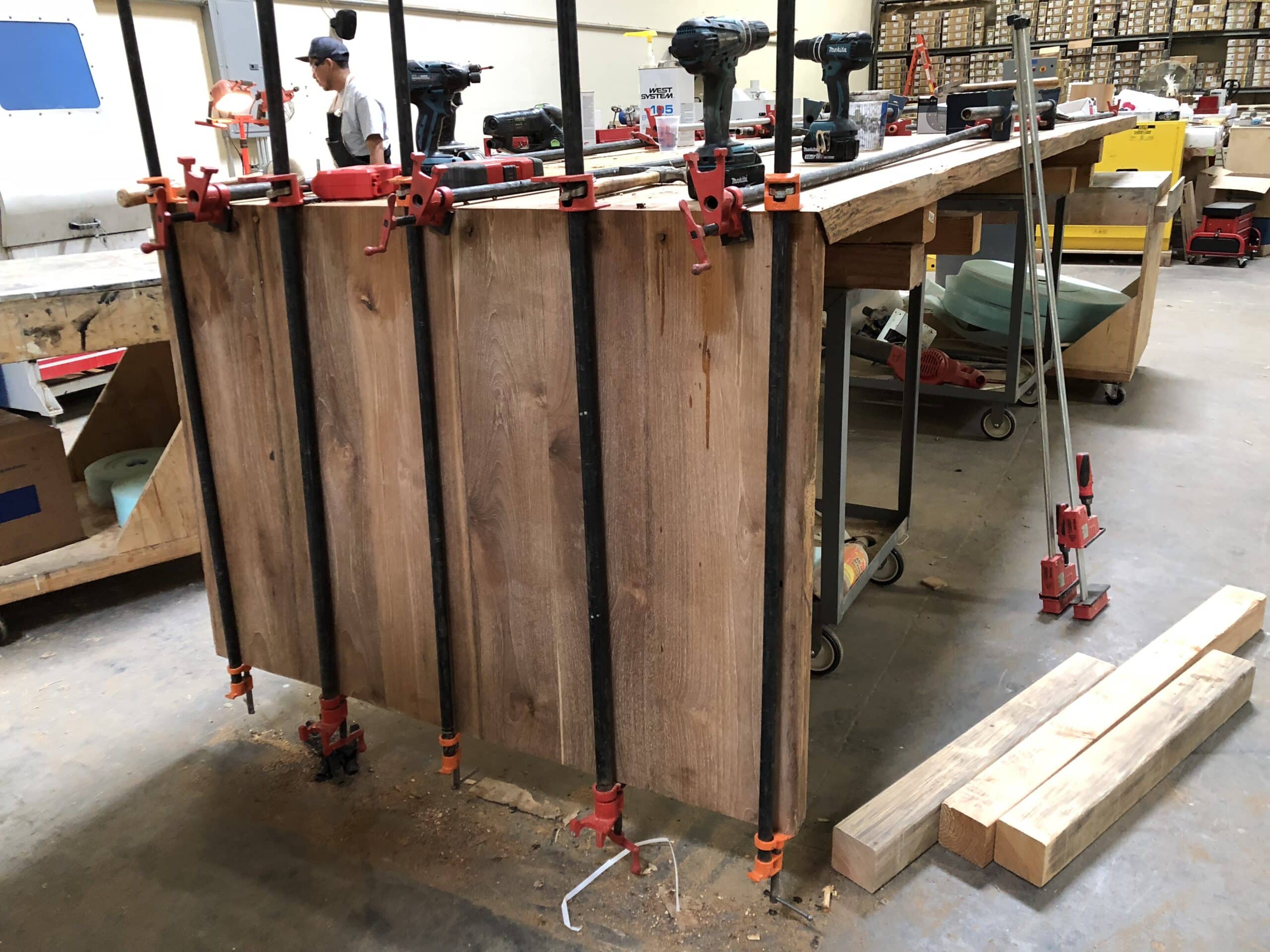 Earlier this month, we started to remodel our showroom in San Diego and wanted to make a beautiful conference table. As Indoteak Owner Frank Ragen and his right hand man, master craftsman Omar Hernandez, walked through the warehouse looking at different unique pieces of wood, Franks eye caught one of the slabs and he knew right away that the time was right to dust off the old teak and create something special.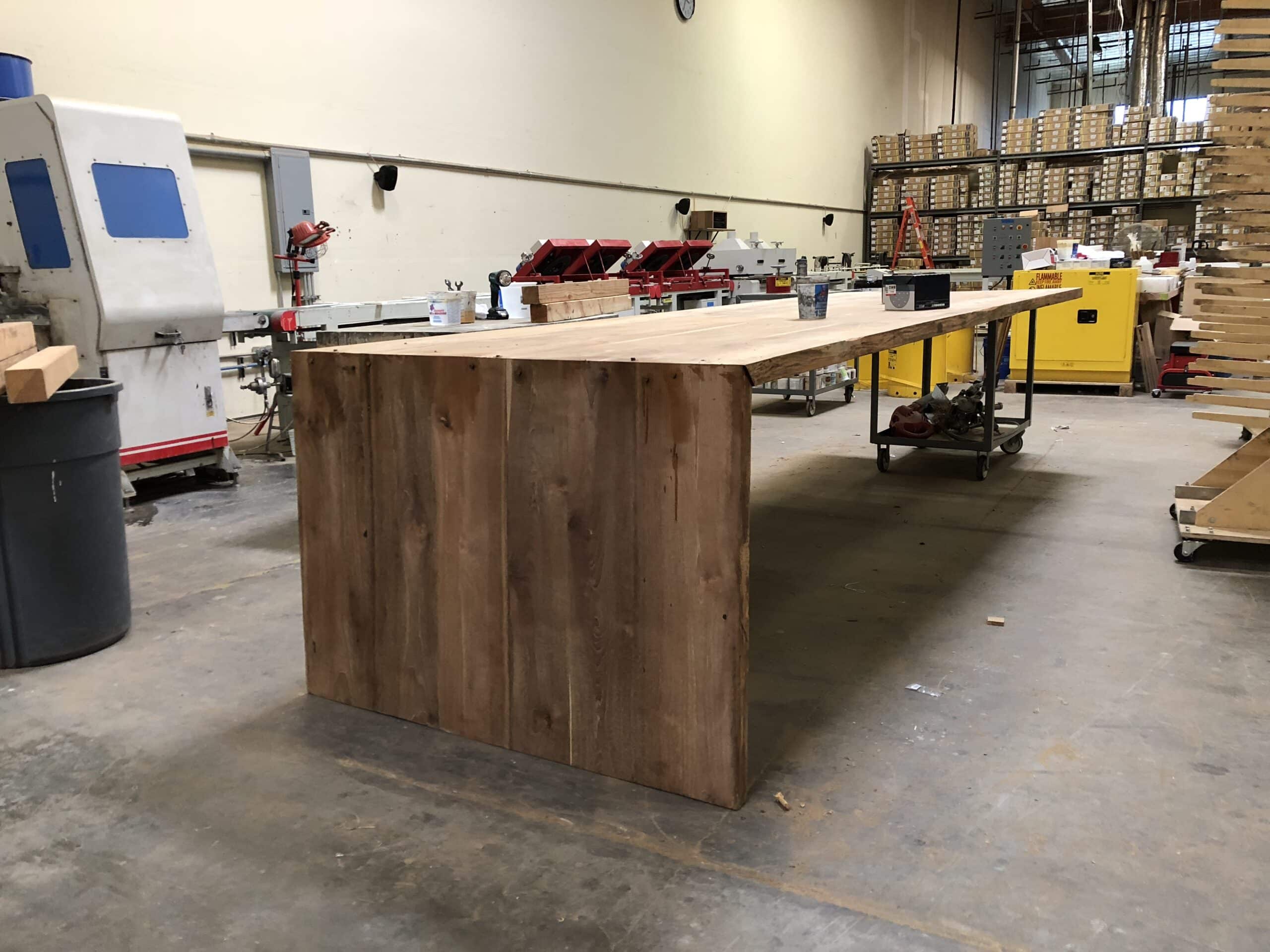 Over the course of a week, Omar and his crew took the heavy slab, sanded it down, filled the gaps and sealed the wood creating one of the finest conference tables you will ever see. From fixing every hole and pit to sealing the table with Rubio Mono-coat, the crew created something truly unique.
The stand out feature is the waterfall end that matches the grain of the wood perfectly, creating a look and feel that does the 100 year old repurposed military table justice. Hernandez said with a smile that the biggest challenge was the weight. That was no joke, as It took eight men, literally all hands on deck, to carry the slab into the showroom.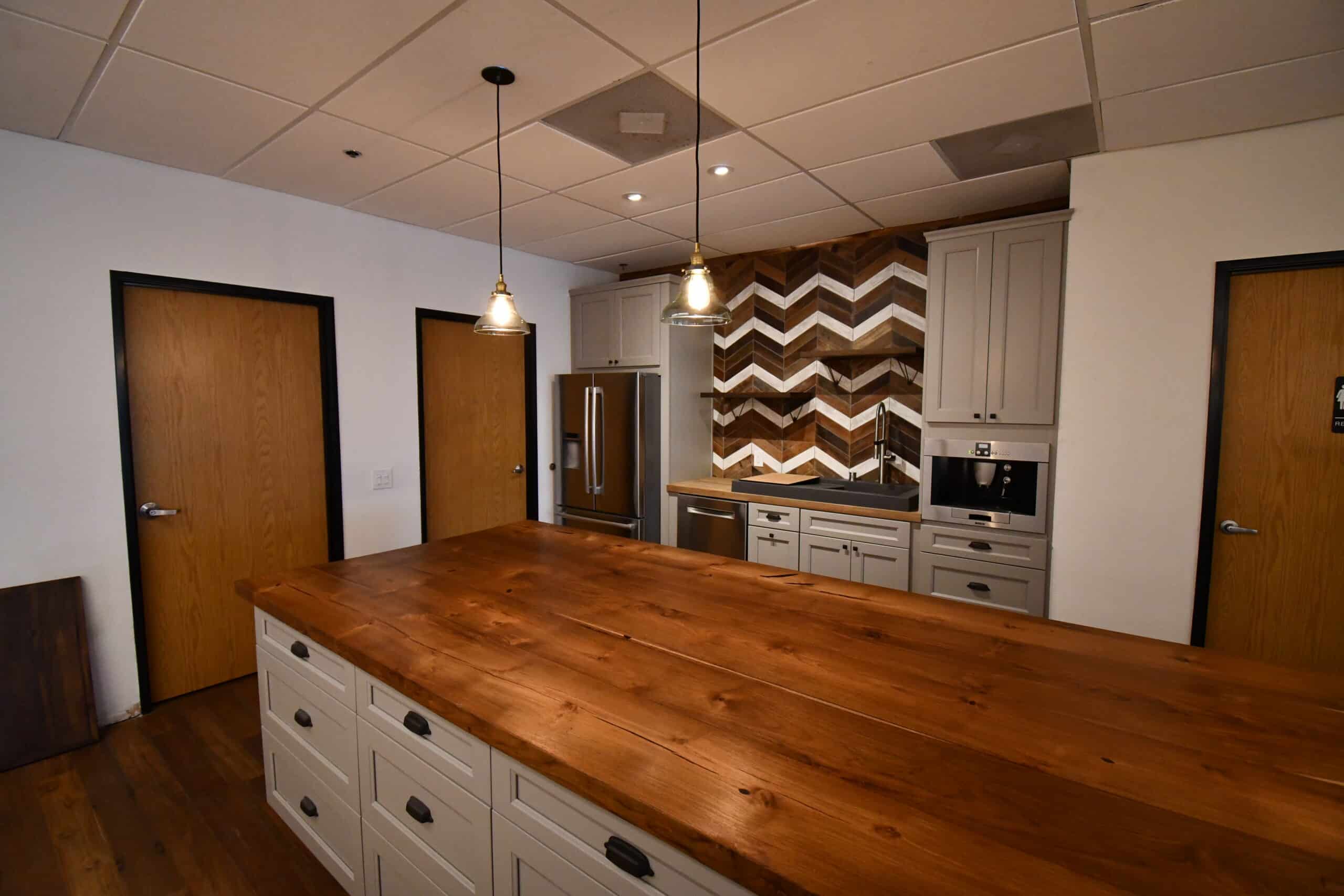 "The age and beauty of the teak is something that I never get enough of," said Frank Ragen. "When I received these slabs seven years ago, I knew that one day the right opportunity would come along for us to use them on a great project. I'm just glad one will stay in our showroom for years to come."
The remaining slabs are still in back, waiting for a company who wants something unique, special and carries a story of strength, resolve and longevity. If this is something you're interested in, please contact Matt Long about options and pricing.