Tiny House Project
We recently received an email at Indoteak Design from a young designer who was working on a great project for the HGTV show Tiny House. Ben Hayward pitched us his idea and wanted to use some of our reclaimed teak tiles for the bathroom area of his build. His pitch was well received to say the least. Once we saw his amazing mock-ups of his tiny house project, we were happy to jump on board as a partner to help his vision become a reality.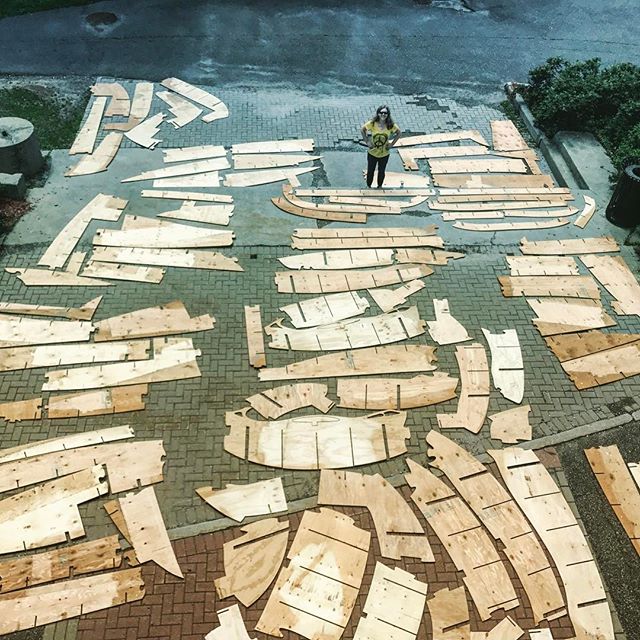 According to Haywards website bio:
"Hayward is currently completing an undergraduate degree in architecture at Carleton University. He has won many major awards and is the only student to have ever won the Stantec Prize twice. Ben was also accepted into Postindustrial Landscapes which was an intensive ten day 3D scanning workshop run by Carleton with the Architectural Association School of Architecture. Ben has been mentored by Douglas Cardinal through one of his recent projects which approached design in relation to the ontology of aboriginal peoples of Canada."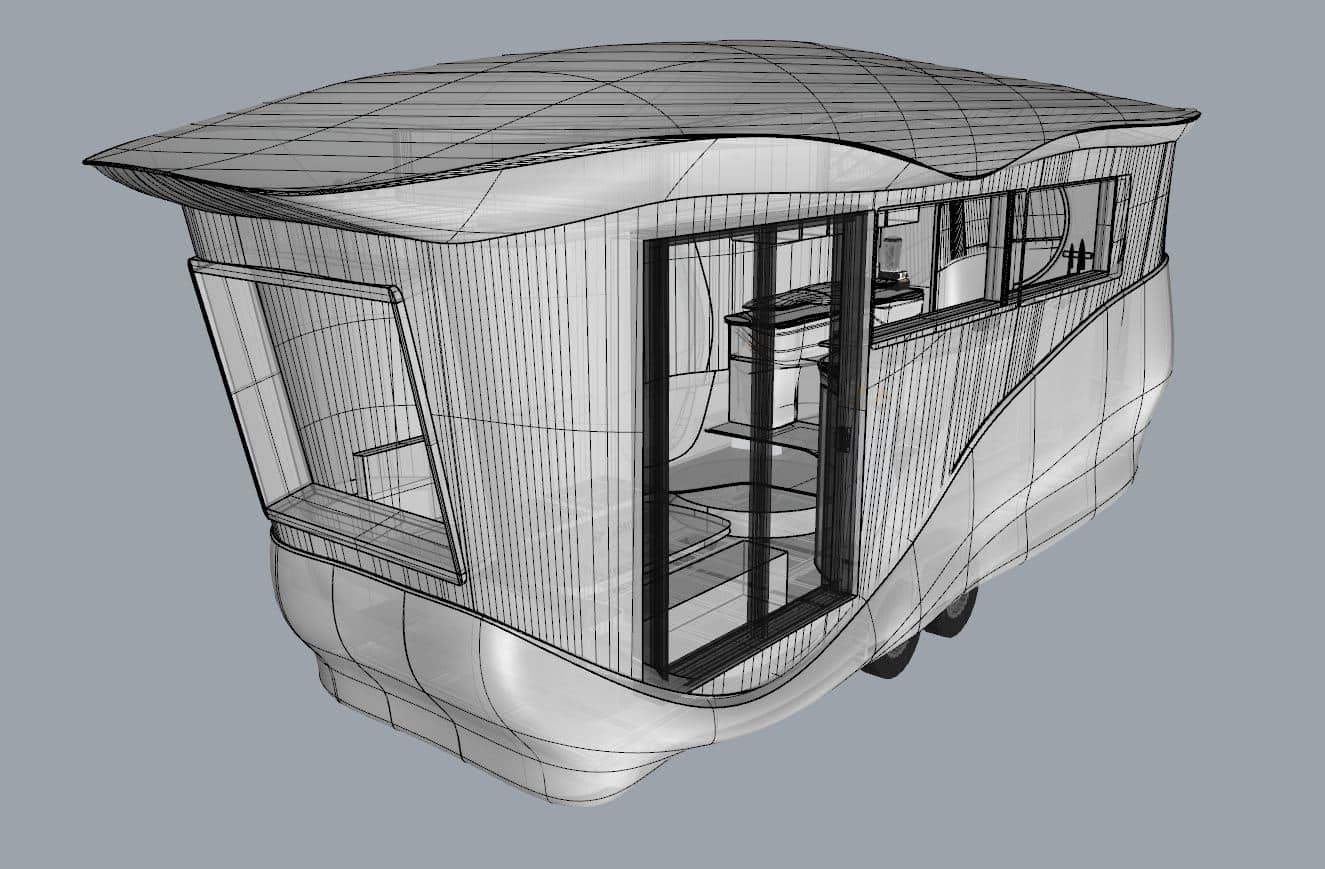 Not only is Hayward a committed designer, he is an accomplished athlete as well. "Hayward is a 27 year old athlete from Edmonton, Alberta. He started kayaking at age 12 in the sport of kayak polo, played in indoor swimming pools with the Edmonton Whitewater Paddlers. At 14 Ben was introduced to whitewater slalom as well as flat water sprint kayaking at the Alberta Summer Games. From age 14 to 18, Ben trained all three disciplines simultaneously until he specialized in whitewater slalom when he made the senior national team. Ben is now pursuing Olympic ambitions as well as world class race medals."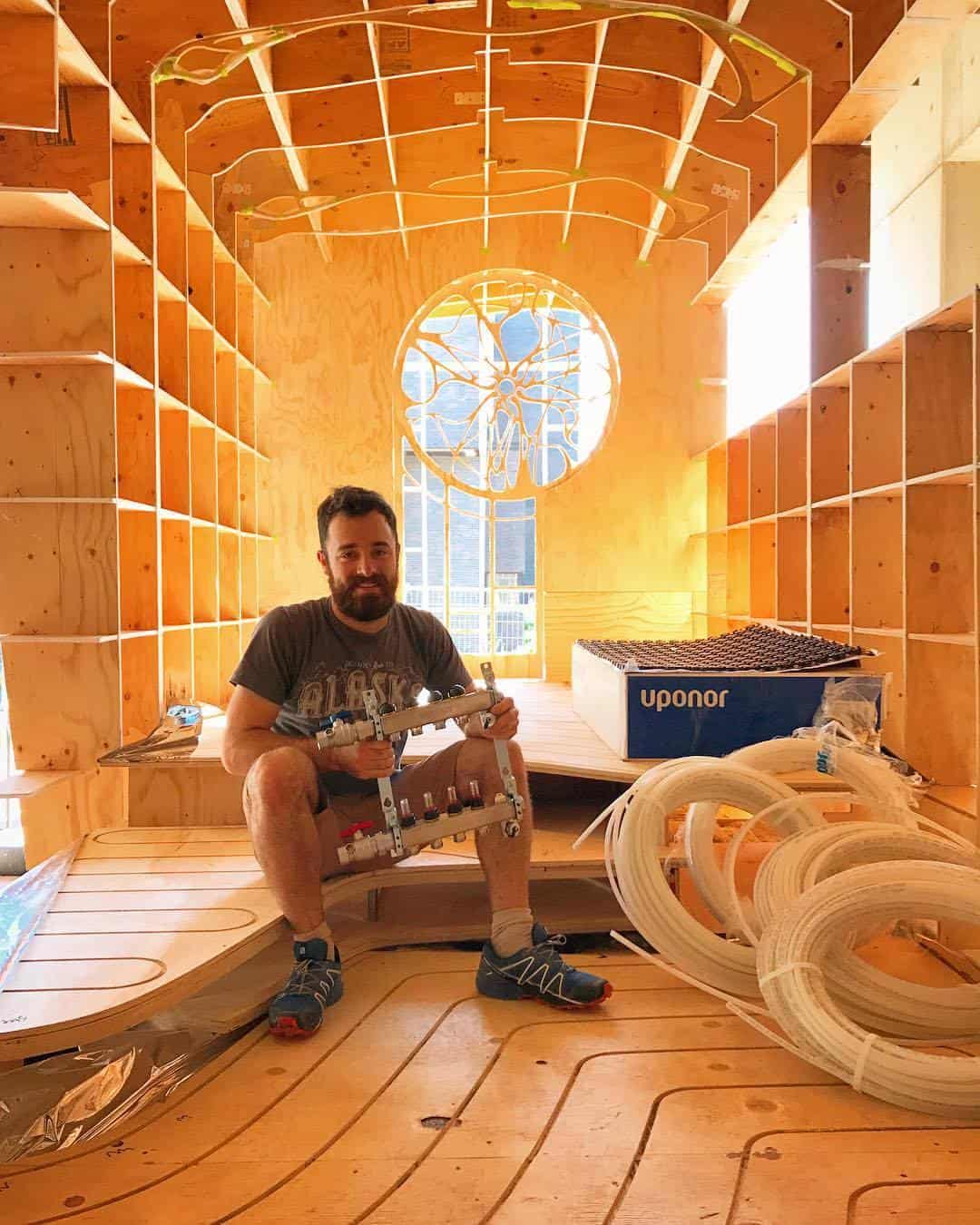 In Ben's words, he describes the build:
"The design is an experimentation in wood working with digital fabrication tools and the potential it has to achieve an affordable and sustainable housing strategy for a northern climate.  The design aesthetic is geared to achieve a density of detail that has not been achievable before without massive cost.  We have also been vigilant about only working with companies that are invested in sustainable building practice. "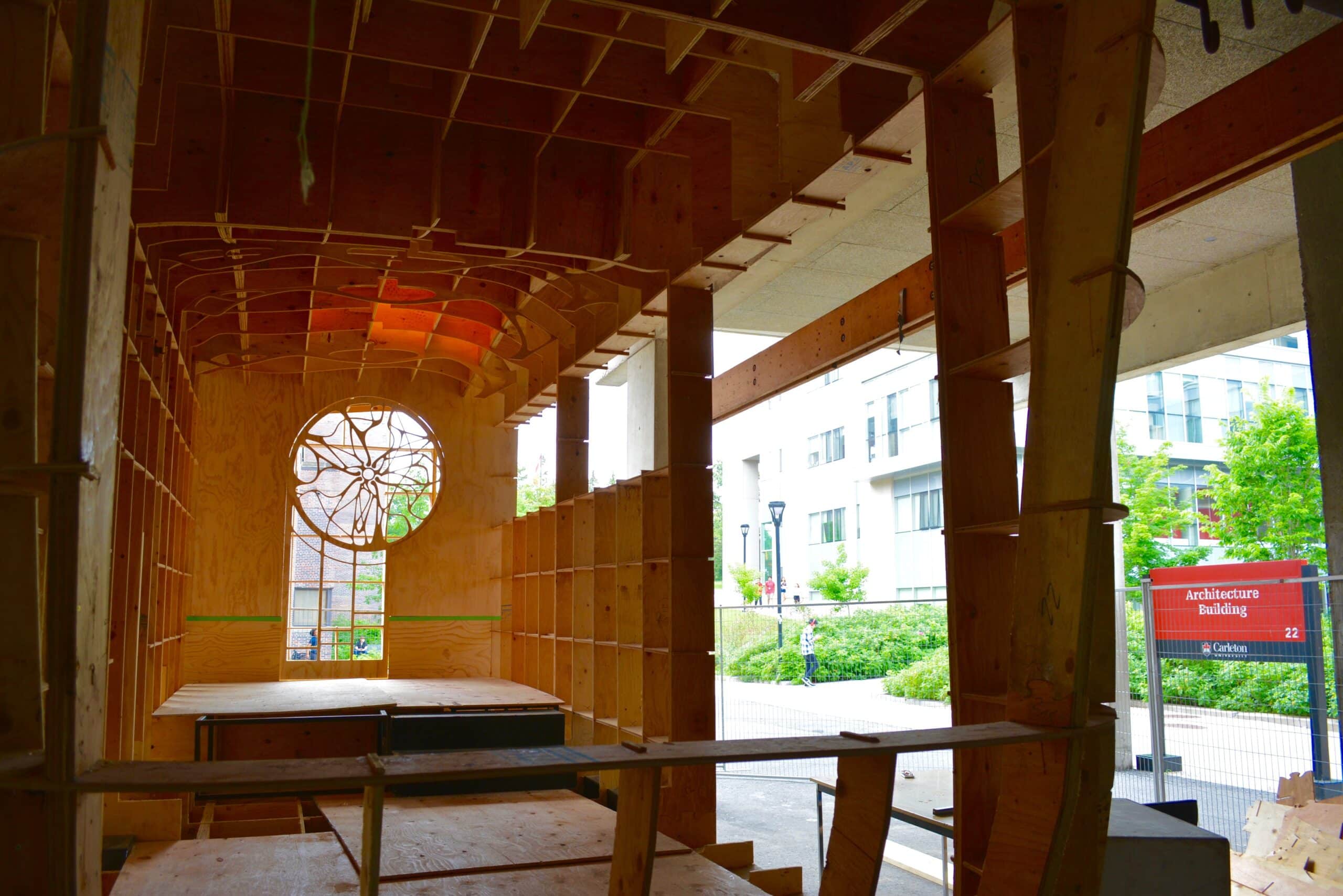 "Design and construction is being executed by myself and student volunteers with close assistance from Professor Sheryl Boyle.  The team of advisors contributing to this project consist of Professor Ian Beausoleil-Morrison (engineering), Professor Larry Hately (building envelope science), and Professor Johan Voordouw (parametric design), and Mike Reynolds(Canadian best practice construction).  A full profile of my work is available on my website benhayward.ca."
Ben's design idea was having our reclaimed teak hex tiles in natural and white wash blending its way from the floor to ceiling. His mock up had us interested right away.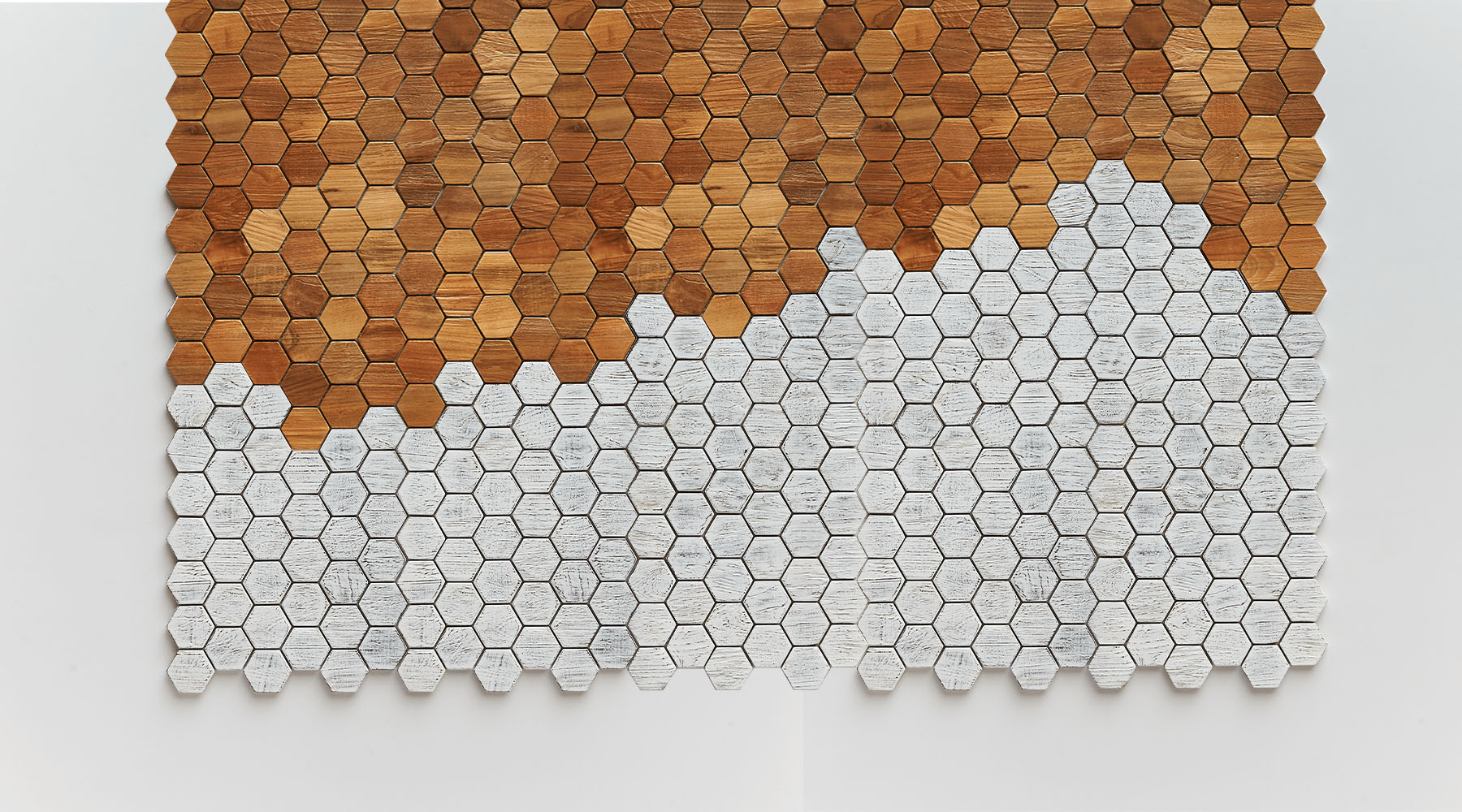 As the project progresses we will add new posts with the addition of our reclaimed teak hex tile that will be installed into the shower area. The episode will air on HGTV sometime in April.
Ben has already built a mobile dream home which he called his Hobbit Van. After that build, he knew that he wanted another crack at a project of similar scope. The HGTV project was a perfect fit. See the Hobbit Van build below: