Selecting a new floor for your home or office can become a daunting task if you don't know what to look for. Sq footage, material, color, finish, budget, quality, time frame, contractors, installers…see what I mean? These 10 Useful Tips we have compiled will help you as you get ready to make your decision on our Reclaimed Teak Engineered Flooring.
1.  Determine your objective before you start
Whats the plan:Whats the scope of your project? Kitchen? Living room/dining room?  Whole house? Hallway stairs?  Many people start off with one idea and then as the planning fleshes out, they have a different plan altogether. Sketch it out, set a realistic budget for what you need and if that won't let you knock out the whole job, figure out what your to priorities look like?  Maybe you can only knockout the living room. Thats ok, just set a plan and watch that budget.
Color Palate: Before you go to far into the planning stages, make sure you select the color palate that you want to have in your home for years to come. Whats going to the best fit for your existing furniture and home decor. Dark hardwoods or some mid tones? If you're doing your dream kitchen, make sure that flooring you select will jive with your cabinets. A few good questions to ask yourself is How much light will the area have? Whats the size of the space? High traffic area or no?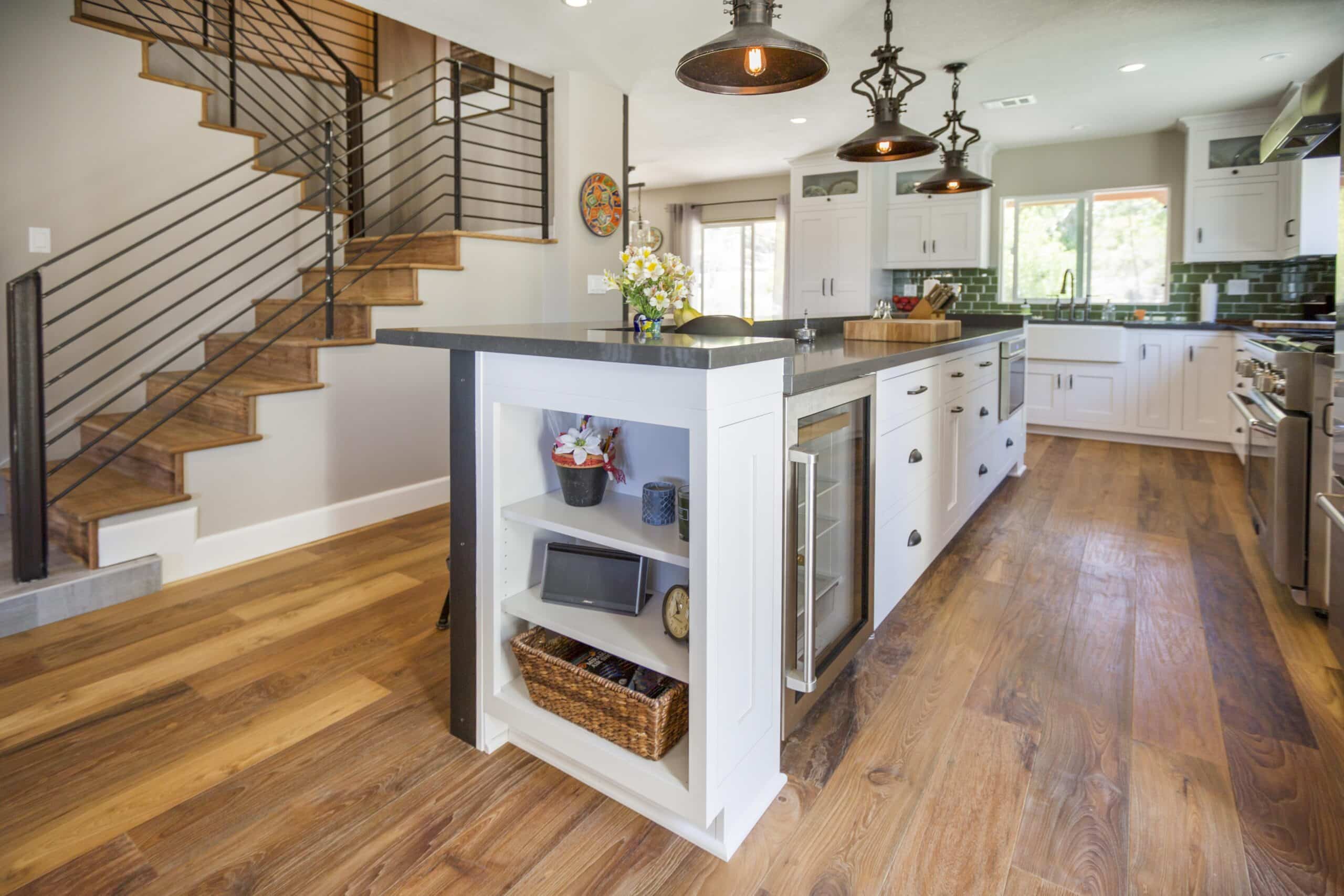 2.  Sub-floor – What you need to know
Knowing your options and limitations before you start any project is a huge help in determining the correct next steps. Our Engineered flooring is the finest you will find in the marketplace today. With the outer layer, substrate and bottom layer all teak wood, our hardwood flooring resists warping, moisture, cracking and holds up to pets and high traffic better than anything else available. Period.
Know that when you are searching out flooring options that most substrates are cheap, helping bring your pricing down, but also making your flooring vulnerable and susceptible to a shorter lifespan and many issues with moisture and warping.
Concrete sub-floors limit your options somewhat, but with Indoteak Design, all teak wood engineered flooring, it's not a worry. Most other flooring require a plywood sub-floor. This adds height and also a weakness to your flooring as it is not moisture proof. If you select our engineered flooring, that can be mounted directly on top of the concrete floor if it is smooth and even. You may need do some floor prep if it is not, but once straight and even, our flooring can be mounted directly.
Height constraints – Solid hardwood is usually 3/4″ thick while engineered flooring ranges from 3/8″ to 1/2″ thick. While that doesn't sound like much, if you are adding that plywood, that can add 3/4″ of an inch as well. This can potentially disrupt interior and exterior doors, stairs, appliances etc. Do your homework before you encounter an issue.
3.  Whats your budget (You get what you pay for)
We cannot stress this bullet point enough. What is the maximum amount you are willing to spend?  While we all want a dream home, we understand that is not realistic for everyone, so ask yourself: What can you afford?
Something you may want to keep in the back of your mind is the cost of the project may exceed your budget and you may need to make some tough choices.  Make sure you don't sacrifice your vision of beauty to save a few dollars. There are hundreds of cheap flooring options that seem like they would be similar and save you a lot of money. Don't fall for this.
The old saying: 'The bitterness of poor quality remains long after the sweetness of low price is forgotten," is there for a reason. Don't jump at a deal just to get your project finished. The other stuff will deteriorate, warp and crack decades before you have any issue with the higher-end flooring we offer. It's better to save those pennies and wait an extra year and do it right once than to learn the hard lesson of you get what you pay for.
Forgotten costs: Many people forget to factor in all of the costs when planning their build such as installation/labor, delivery, transition pieces, rip up, haul away, base molding/shoe molding, refinishing steps, moving furniture etc. Plan accordingly from the start so there are no surprises popping up to derail your project.

4.  Research Product, contractors & Installers
Ask your friends: While this doesn't always net the best result, its a good starting point and you can get a glimpse of what the flooring looks like installed in the home, with wear & tear. After you have been pointed in the right direction, do a little online research to see images of builds, installs and projects. Facebook, Instagram and Pinterest are great resources for images.
Streamline the process: As with almost anything, you'll get a higher quality product, better value, better craftsmanship when working with one place or contractor. There are plenty of instances where customers may think they are saving money by going to a cheaper material, and then they learn later that this choice costs them more in labor and repair in the long run. Another word of advice: Focus on the whole price and make sure you are comparing apples to apples.
5.  Whats your style/ preferences?
What do you want to look at everyday in your home for the next 20-30 years? Make sure you select the color, texture and look of flooring that you will appreciate and enjoy when planning your project. Indoteak Design has multiple finishes including natural, patina, wire-brush and others. Look at the website to get an overview then request a free sample box so you can better acquaint yourself with our offerings. Custom work is also available but we believe that you will find something from our stock options because they are still more relevant and beautiful than anyone else's custom work.
After you have selected your finish, texture and color, received your samples and have consulted with your contractor and our in-house staff, you can count on our flooring standing up to the harshest of uses. We had one of our clients experience a dramatic flood where his flooring was 2 feet underwater for almost two weeks. Any other flooring would have been trashed but the teak not only survived, it didn't warp or crack and didn't need to be replaced at all. That is a testament to the strength of teak.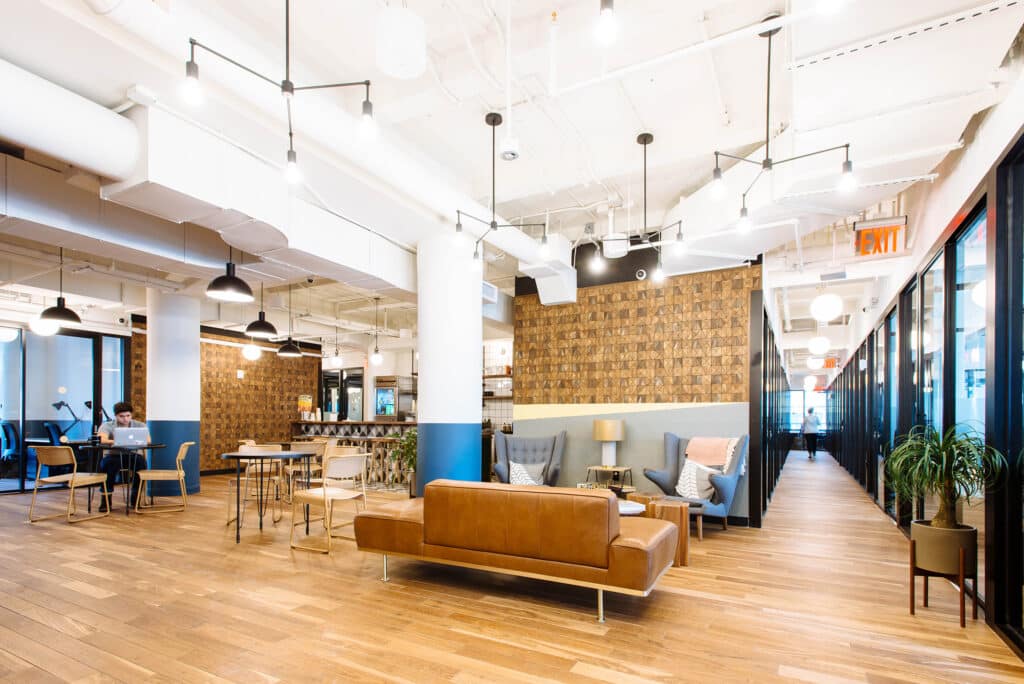 6.  If  you go cheap be ready for disappointment
When shopping on price, you will always find that cheaper woods are cheap for a reason.  It's because they are lower grade. Many have inferior milling, bad knots, warping and inferior finishing. Cheaper woods will help your pocket book on the front end, but over time you will find that what you saved early, you will have to spend later to fix, repair and replace sooner than you could imagine. If you are installing a new floor for your home, invest with something that will have lasting power all the while maintaining its beauty and integrity.
Bamboo, laminate and other options are there for a short term, rental or temporary option. All have terrible longterm reviews & look/ wear cheaply. Make sure you do your research and don't let price dictate your choices. If you want reclaimed teak because of its strength, beauty, recycled story and VOC free attributes, then know nothing on the market today even comes close. While it will cost a little more, it is the apex of luxury, style, durability and soulfulness.

7.  Whats The best fit for family, pets, heavy use areas?
This is where reclaimed teak stands out once again. The natural water resistant nature of teak lends itself to being the best when faced with animal accidents, kids dropping objects, spills and stains.Not only is the high oil content of teak a natural barrier, our finishing process makes our engineered flooring the perfect option for families with many moving parts.
Everything can be removed with light soap and water and a cloth. No need for chemicals or harsh cleaning agents. The wood will stand up to whatever you can dish up, making it perfect for entry ways, kitchens, living rooms and indoor/outdoor areas. We recommend lighter colors as the tend to last longer and show less scratches if you pets have long nails etc. Another hot tip is that satin finishes show less dents and scratches.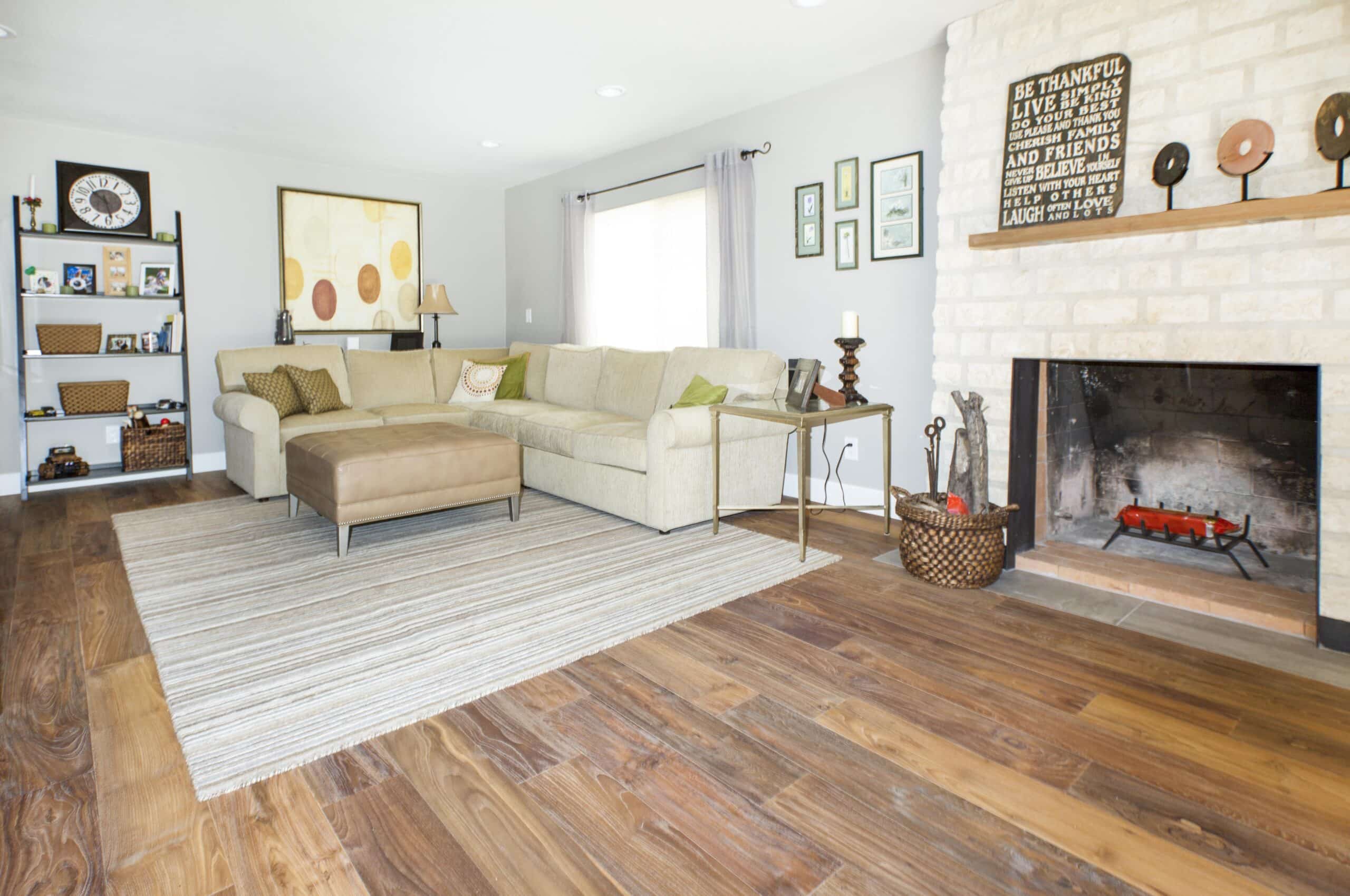 8.  Whats your choice? Pre-finished  or site finished?
We choose to finish everything we offer in our factory in San Diego California. This way every order is made to spec and leaves minimal onsite adjustments.
Some advantages of pre-finishing or engineered reclaimed teak flooring are:
a)Faster installation, harder finish and is less messy/smelly as you avoid the dust
b)odor created during the sanding & refinishing process.
9.  Special consideration- Sound, Weather, Water?
Reclaimed teak is again the perfect solution for your specific needs! We've already covered the water resistance and durability, but how about the rich tones of the wood for your music room? If you live in a New York sky-rise and want to be a good neighbor to your downstairs tenants, consider putting down a layer of cork to help muffle the sound transmittance.
You have radiant heat you say? There are extra considerations as many woods will not work over radiant heat, but our engineered hardwood floors are approved for it! As far as weather goes, our indoor/outdoor solid wood decking is a great option for your decks, patios and gym spaces, but our flooring has you covered for anything and everything you and mother nature can throw its way.
10.  Expectation vs Reality: Whats a realistic time frame?
Everything is depending on the size of your job, the availability of the wood you have selected and the installer/contractor. Speak with our in-house representatives today to get a clear picture of the scope of the job. Our wood is sourced and milled in Southeast Asia and then transported to our factory in California.
While we stock hundreds of thousands of lineal feet of wood, there is always a chance we may not have a style in stock. Don't wait till you're ready to install flooring to call and check to see what options we have. Plan ahead.